Classes are as follows.  If you can not make the appointed times but still want to take a class then contact us at the shop and let us know when you can take the class.  Individual classes are frequently scheduled, and cost no more than the group preplanned classes below.  I do many individual classes per week, and am willing to work with your schedule.  Have a group that wants a particular class or skill?  Contact us!  Please call 920-517-1910 or 920-748-2905. We will continue to do the umbrella classes on request.  Many, many people have scheduled classes for these for their group or individually.  These classes are free with the purchase of supplies from the Bungalow.  You need to call ahead and reserve your date and time.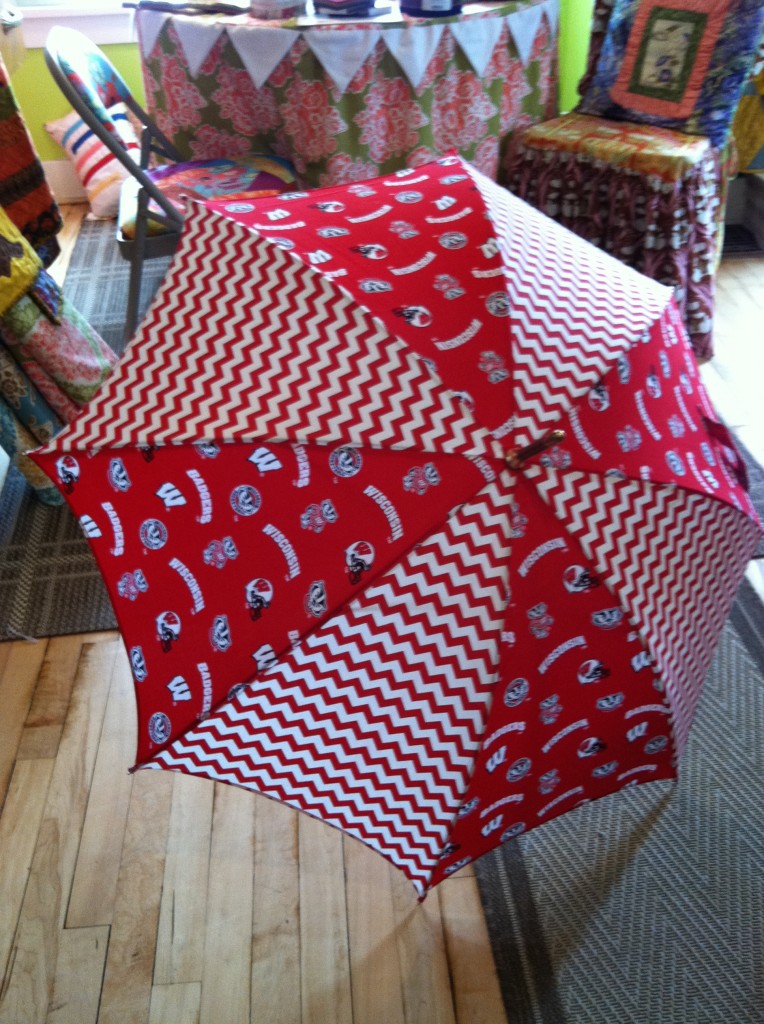 The Staple Dress: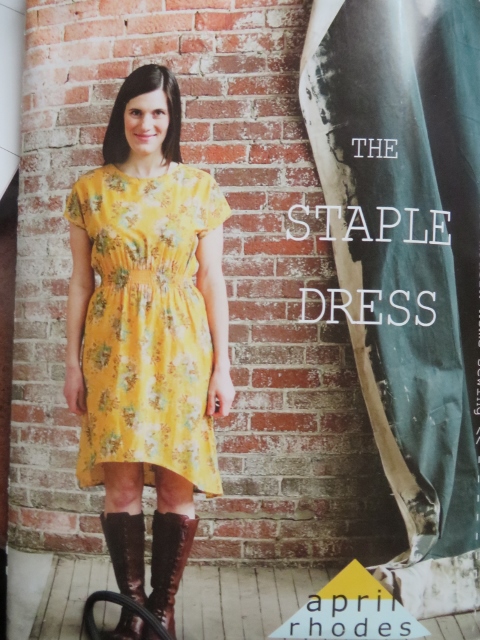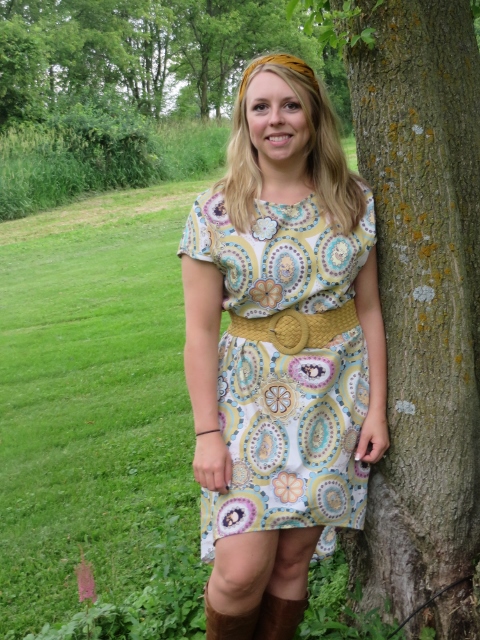 November 11th, Tuesday evening, 7:00 p.m.  Come and model your April Rhodes Staple Dress.  Make it for yourself or someone else.  Make it your own in any way you desire, and show it off.  Accessorize, accent it, make a jacket to go with, there's no end to the possibilities.  When you sign up to do this you receive 25% off of the pattern.  You have all summer to work on it, then wear it for the holidays, or for a vacation!  This will take place at the Milwaukee Bungalow.  Call 920-517-1910 for more details and to sign up.  Or call 414-585-9995.  
Yoga Scarf:  This class will have you making the popular yoga scarf that you can wear a million and one ways!  Meets at 7 p.m. in Ripon on October 21st at 7 p.m.  This class is free with the purchase of supplies from the Bungalow.  Bring your sewing machine and basic sewing supplies.  Bring neutral colored thread, black thread and white thread.  Bring a hand sewing needle.  Make certain to bring a zipper foot for your machine.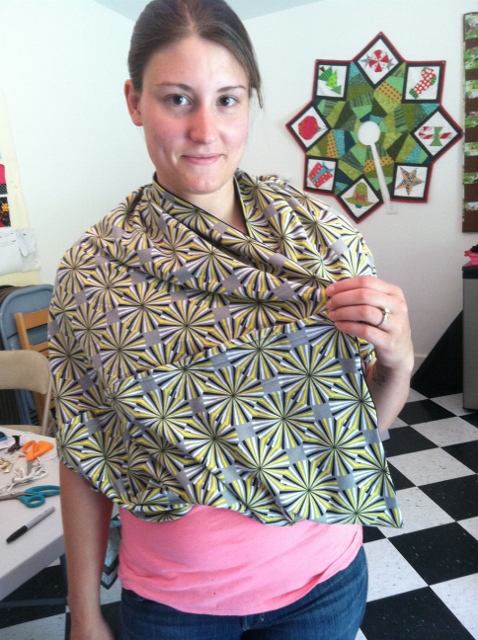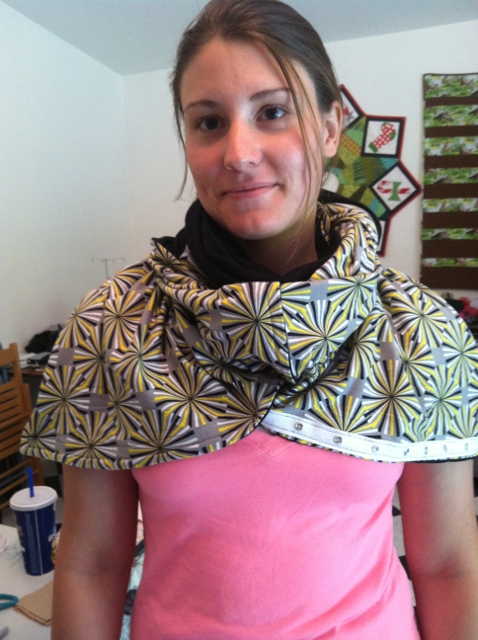 Breakfast Club:  First meeting will be September 27th.  Reservation is first come, first serve.  We can take about 4-5 people.  This is in Ripon at 10:00 a.m.  We will have a light breakfast/snack and then begin working on a pencil pouch.  Cost is $5.00 per person.  You will need:  1/4 yard of main fabric, 1/4 yard of lining fabric and 1/4 yard backing fabric.  You will need 1/2 yard of iron on interfacing, medium to heavy weight.  One zipper, non metal 12 inches long.  You will need your sewing machine and basic sewing supplies, and thread to match your fabric.  Bring a buttonhole foot and zipper foot.  Call 920-517-1910 or 414-585-9995 to reserve your spot.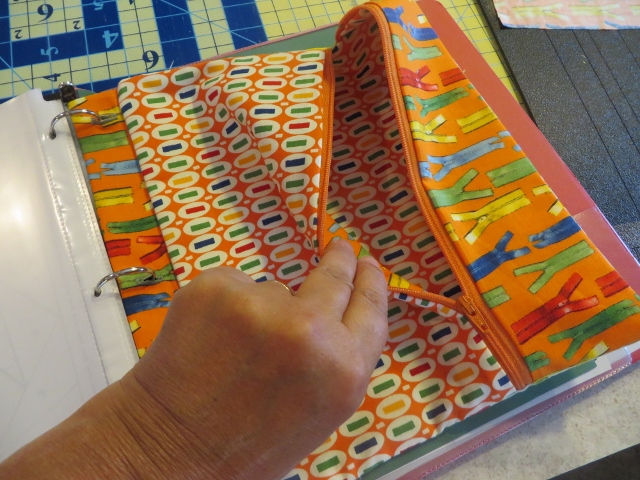 Retreeeaaatttt!!!!!  Learn multiple new knitting techniques from expert knitter Christal Sakrison MD in the beautiful surroundings and accommodations at Cedar Ridge Ranch in Ripon Wisconsin.  Call 920-517-1910 for details.  It takes place November 7th, 8th, and 9th.  Cost is $250 per person for the entire weekend, classes and food included.  Call soon!  
Let's Get Blitzen Christmas Show!  This show is Sunday, November 16th.  Cost is $10.00 per person but your ticket acts as a gift certificate once you are in the door.  You will be amazed at the creations that we show you that you can whip up before Christmas.  Call 920-789-2905 to reserve your spot.