Classes are as follows.  If you can not make the appointed times but still want to take a class then contact us at the shop and let us know when you can take the class.  Individual classes are frequently scheduled, and cost no more than the group preplanned classes below.  I do many individual classes per week, and am willing to work with your schedule.  Have a group that wants a particular class or skill?  Contact us!  Please call 920-517-1910 or 920-748-2905, Milwaukee shop call 414-585-9995. We will continue to do the umbrella classes on request.  Many, many people have scheduled classes for these for their group or individually.  These classes are free with the purchase of supplies from the Bungalow.  You need to call ahead and reserve your date and time.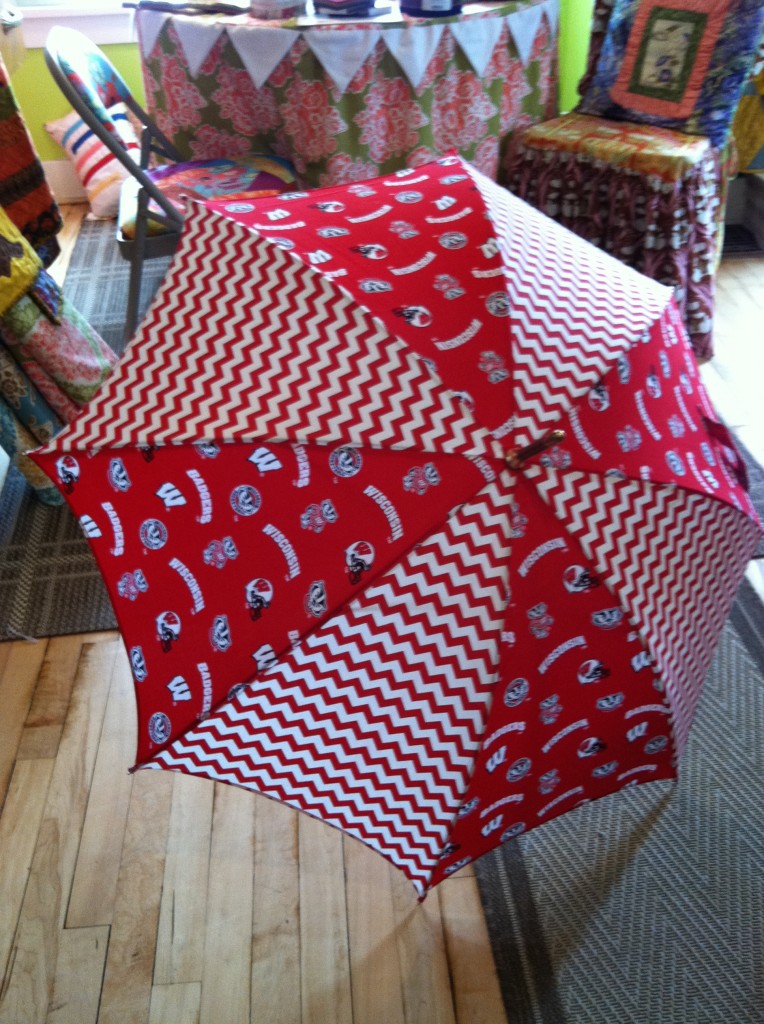 June 17th Technique Tuesday.  Come in at 12:00 noon and learn how to make the "Plus Sign" quilt.  This can be explained very quickly with a design wall.  Learn the technique for the layout of this quilt. June 27th 12:00 noon learn the same technique in the Milwaukee shop to make the "Plus Sign" quilt.  Learn the layout technique for this quilt.  Come over your lunch hour, we'll have you out in a jiffy!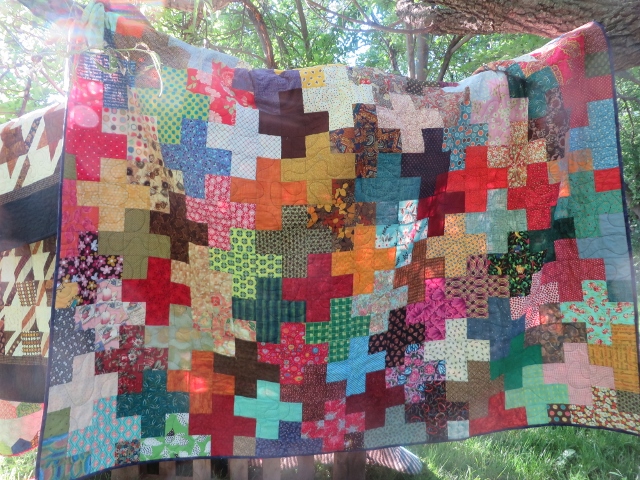 Row By Row Experience:  This is something that lasts all summer.  It begins in July, and you can find more information about which shops are participating by going to the Row by Row Experience website.  What happens is when you shop at a participating quilt shop, you can receive a free pattern for an entire row of a quilt.  There are some standardized rules for each shop that participates, so you can expect to have everything work out for you when you put your rows together.  This summer the theme is "seasons".  Each shop will have a pattern for an entire row of a row by row quilt.  You don't have to have every single one, just whichever ones you choose to include in your quilt.  If you complete a quilt and bring it in to a shop that has a row in your quilt, you can win prizes.  So go to Row by Row experience and find your state.  We will post a photo of our row when it is available.  June 23rd at 12:00 noon come and take a class from Linda Fleschner, Making Waves.  Linda is such an expert quilter at curves circles and machine quilting.  We are very lucky to have her.  Make this wall hanging in an afternoon and learn this fun technique.  $30 for the class.  When you call and sign up we will give you a materials list.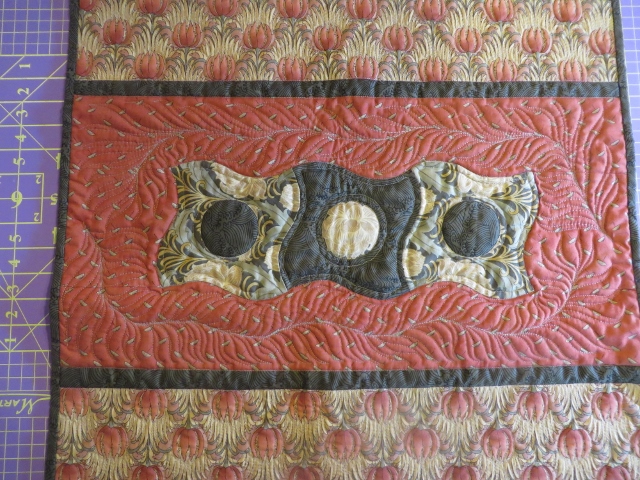 Quick and easy Striated Strip Quilt July 15th at 10:00 a.m.  This class is free with purchase of jelly roll from the Bungalow or fabric from the Bungalow.  There is a fee if you don't buy your fabric here.  This will be at the Ripon Shop.  Bring your sewing machine and basic sewing supplies.  We will give you a list when you call.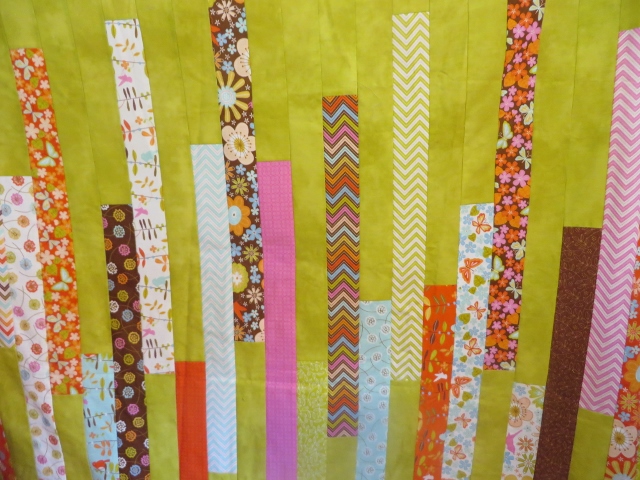 Margo Bag Purse taught by Janet Ernst July 19th at 9 a.m. until completion.  This is at the Ripon Shop.  We will provide a class list for supplies when you call to sign up.  920-517-1910 or 920-748-2905.  Cost $25.00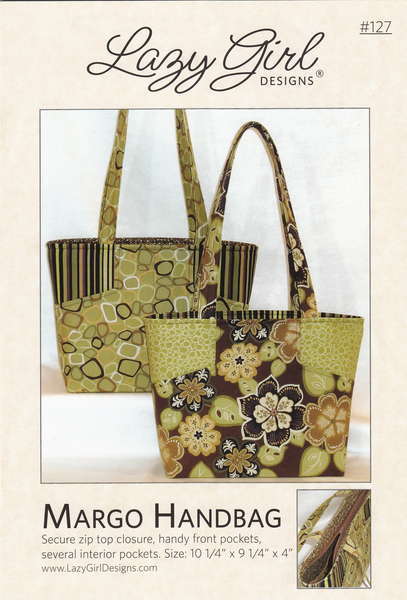 Book 2 Coming Out Party!  Join us for a "coming out" party.  We will be celebrating the new 3 1/2, 4 1/2, and 5 1/2 inch block template book 2.  We will have a party and workshop in the Ripon Shop on July 12 at 10:00 a.m.  We can take 8 people, so call and sign up quickly.  920-517-1910 or 920-748-2905.  It costs only $10.00 and that acts as a gift certificate for the day.  The Milwaukee shop will celebrate this on July 19th at 10:00.  Same thing except that we can take 4 people in Milwaukee.  Bring your scraps in a tub, and we will cut blocks using the template system.  You can start a quilt or finish a table runner, what ever you think you might want!  We will provide refreshments.  What's a party without cake?  Call 920-517-1910 or 414-585-9995. This class is now full at both sites. The Staple Dress!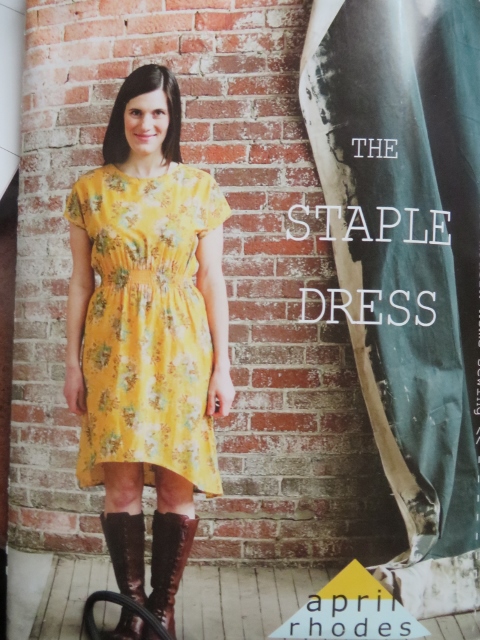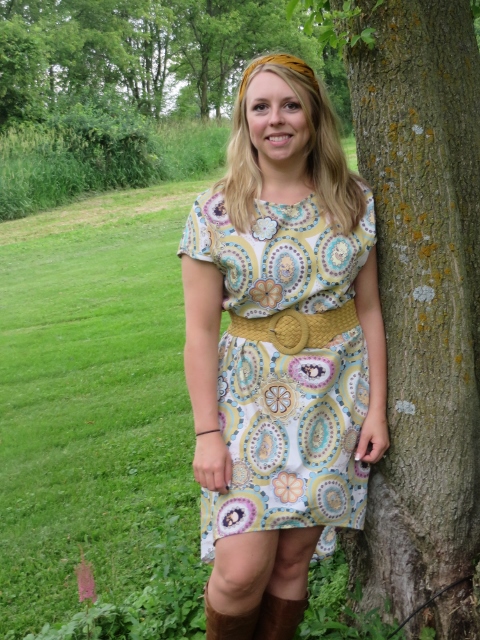 November 11th, Tuesday evening, 7:00 p.m.  Come and model your April Rhodes Staple Dress.  Make it for yourself or someone else.  Make it your own in any way you desire, and show it off.  Accessorize, accent it, make a jacket to go with, there's no end to the possibilities.  When you sign up to do this you receive 25% off of the pattern.  You have all summer to work on it, then wear it for the holidays, or for a vacation!  This will take place at the Milwaukee Bungalow.  Call 920-517-1910 for more details and to sign up.  Or call 414-585-9995.
Funky 4-Patch: August 6th and August 20th at 6p.m. to 8 p.m. Cost $30.00 This class is taught by Jan Bretzel.  Supplies list will be given when you sign up for the class.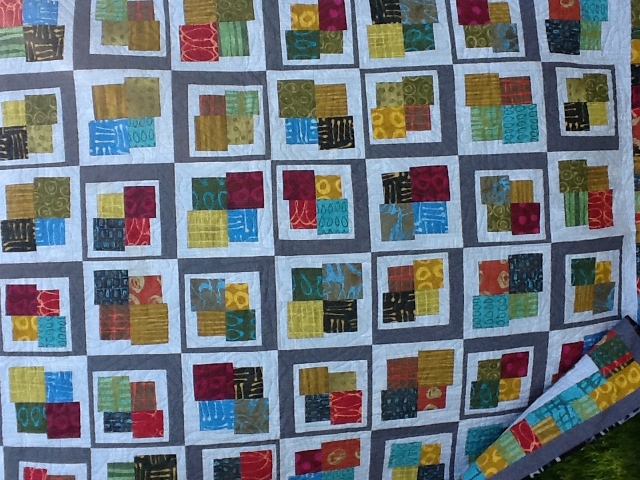 Easy Modern 4 patch: August 13 6-8 p.m. $15.00.  Taught by Jan Bretzel.  This class is a technique class.  Supplies list will be given when signing up for class.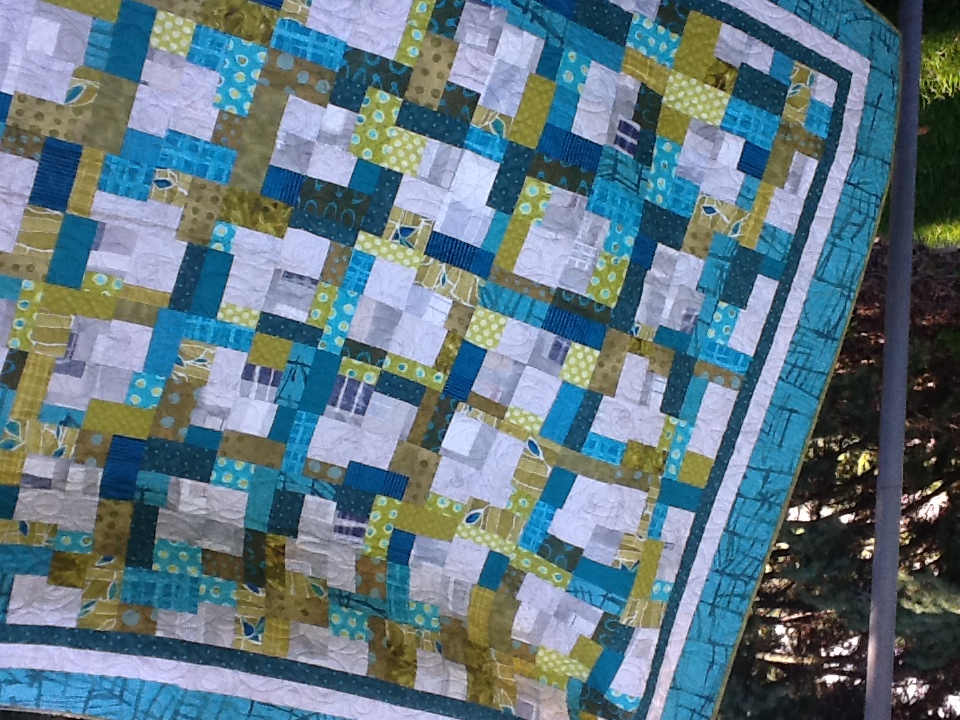 Beginning Knitting with Eileen Waldo: August 5th and 19th, 7 to 9 p.m.  Eileen will be teaching this class in Milwaukee.  She is a very experienced and talented knitter.  She will be teaching how to knit a hat for a beginning project.  You can do this as a baby hat or an adult hat.  Techniques learned will be casting on, knitting, decreasing, and the basic information about yarns and needles.  Cost $25.00
Beginning Sock Knitting with Eileen Waldo:  September 4, 11, 18th, and 25th, 10:00 am to 12:00 noon.  This class will teach the person who is just beyond beginner, how to knit socks on double pointed needles.  You must already know how to knit and purl, how to decrease and how to cast on.  Cost is $10.00 per session.  If you finish before 4 sessions, you only pay for the sessions you needed.    
Mystery Paper Piecing Class:  Come in and have fun making a mysterious paper piecing block.  Here's how it works:  You will receive the pattern in sections.  You will be told very specifically what types of fabrics to bring to class.  You will need your sewing machine and basic sewing supplies.  Then you will be getting the pattern in sections.  When you finish each section you will receive the next one, until it is done.  If you finish in one class period you don't need to come back, but you may need to have 2 sessions to finish.   I promise, you will love the block.  Milwaukee shop:  Aug. 18th at 10:30 a.m. and August 25th at 10:30.  Space is limited.    Ripon shop:  August 19th at 10:30 and August 27th at 10:30.  Must know how to paper piece.  This is not a beginner paper piecing class.  This class is free.