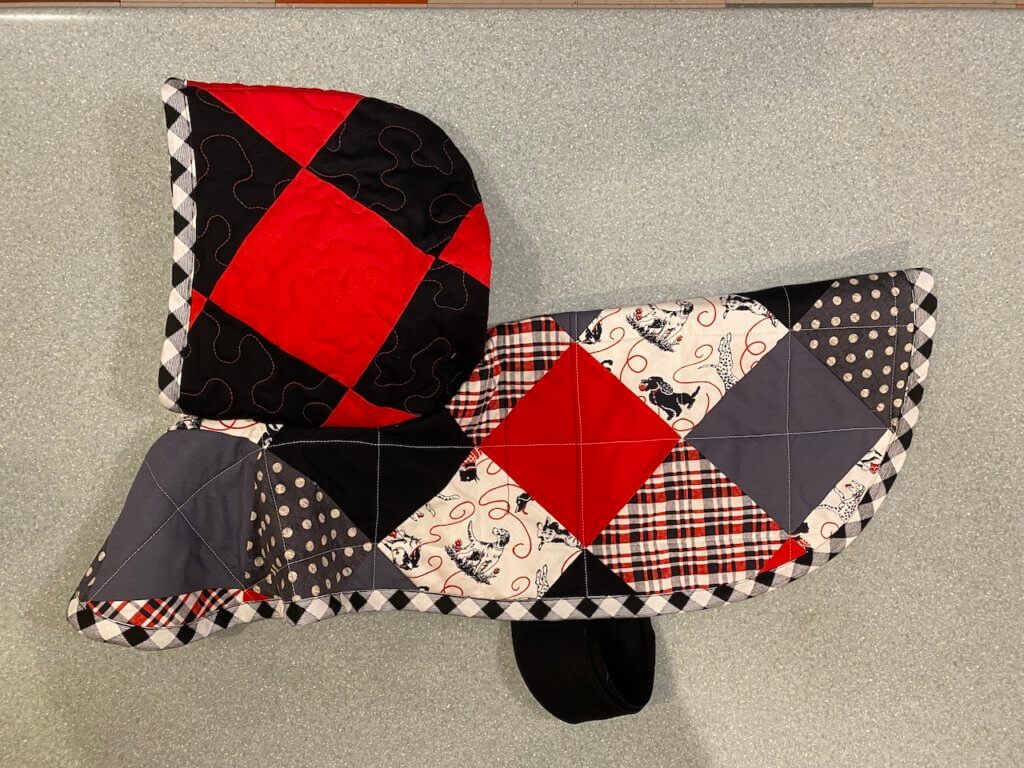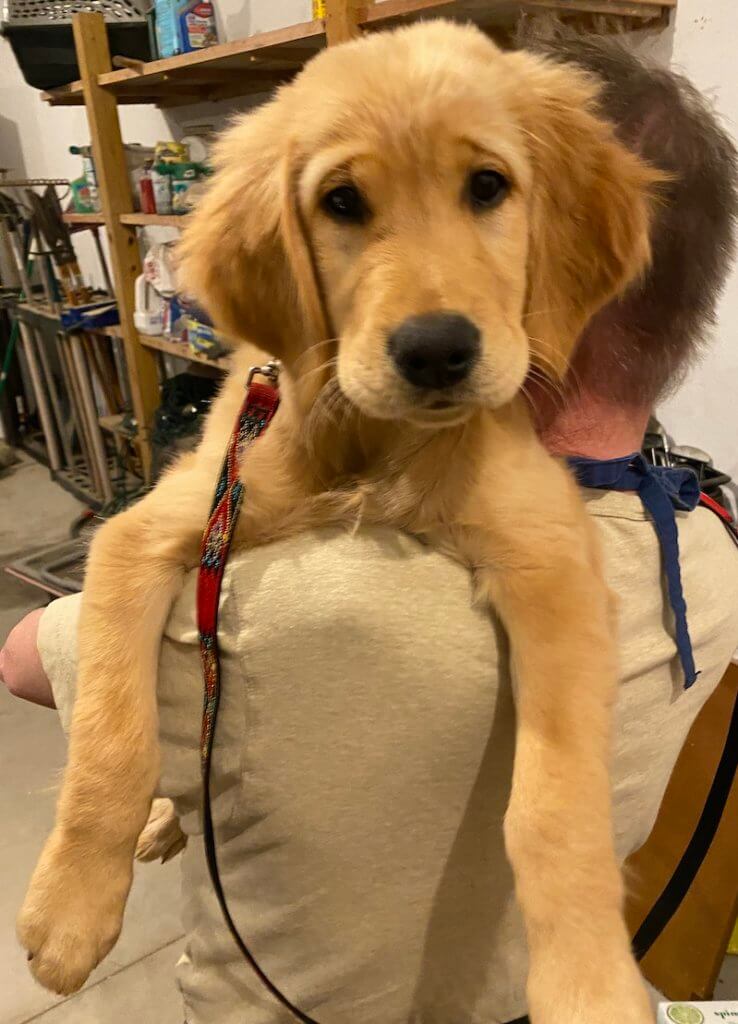 Up until now, I never had a need to make a dog coat. Well, technically my dog still doesn't need a coat. But does he want one? Well, perhaps. I just really felt like sewing one. It's amazing what cleaning your sewing room will inspire you to do.
I found some adorable dog themed black, red and white dog fabric in my stash. With having the new puppy and all, I decided to make a dog coat. I purchased a pattern. Then I noticed that it was a downloadable pattern. I called the pattern company to see if I could purchase a number of downloads so that everyone participating would have the same pattern. I didn't want to share the file, as that would be illegal under copyright laws. So, I have purchased numerous downloads from the pattern company that I can share with participants.
I decided it would be super fun to have a show of all of the dog coats. The dog coat pattern comes in x-small to large. The one that is pictured below is a medium. I am hoping that the puppy will fit a medium by November 6th. If not, I will borrow my daughter's yellow lab.
Here are the details.
Dog show will take place on November 6th at 2:00 p.m.
1.Come to the Bungalow prior to this show or call to register. You can also respond to the contact button on this website or email [email protected] to register. Cost of registration and pattern is $15 and an unopened bag, any size, of cat or dog food which will be donated to the Green Lake County Animal Shelter.
2. Proof of vaccination must be provided either by screenshotting your dog's records or bringing the vaccination record to the shop. You can also scan it and email it.
3. After registering you will be sent the pattern as a pdf download. It will be sent to your email.
4. Participant must use the pattern sent but it can be embellished in any way you would like.
5. Prizes will be awarded based on creativity, neatness of workmanship, and overall aesthetics of the coat. (prizes will NOT be awarded based on obedience. My dog probably will be jumping all over). Top Prize $100 gift certificate to the Bungalow Second Prize: Prize Basket Third Prize: Prize basket
6. Dogs MUST be leashed. Shock collars are not a substitute for a leash.
7. Please pick up after your dog so come prepared with plastic bags.
8. Dogs that cannot behave in a socially acceptable manner cannot participate and no vicious breeds are allowed.
The number of participants will be limited so sign up quickly! You can also come as a spectator without bringing a dog. We want to make this a fun event for everyone!