Come on. You know you've always wanted to know how to sew garments. Garment sewists are better quilters. There are some garments that are pretty foolproof.
I am a very experienced garment sewist, and I can help you to accomplish this goal.
Sign up for our beginning garment sewing class on January 8th, 2022. Yikes! 2022! That sounds far off, but it's not. We are going to set a goal to have more classes in 2022, and ones that are unique and fun.
Here's the blouse that we will be teaching.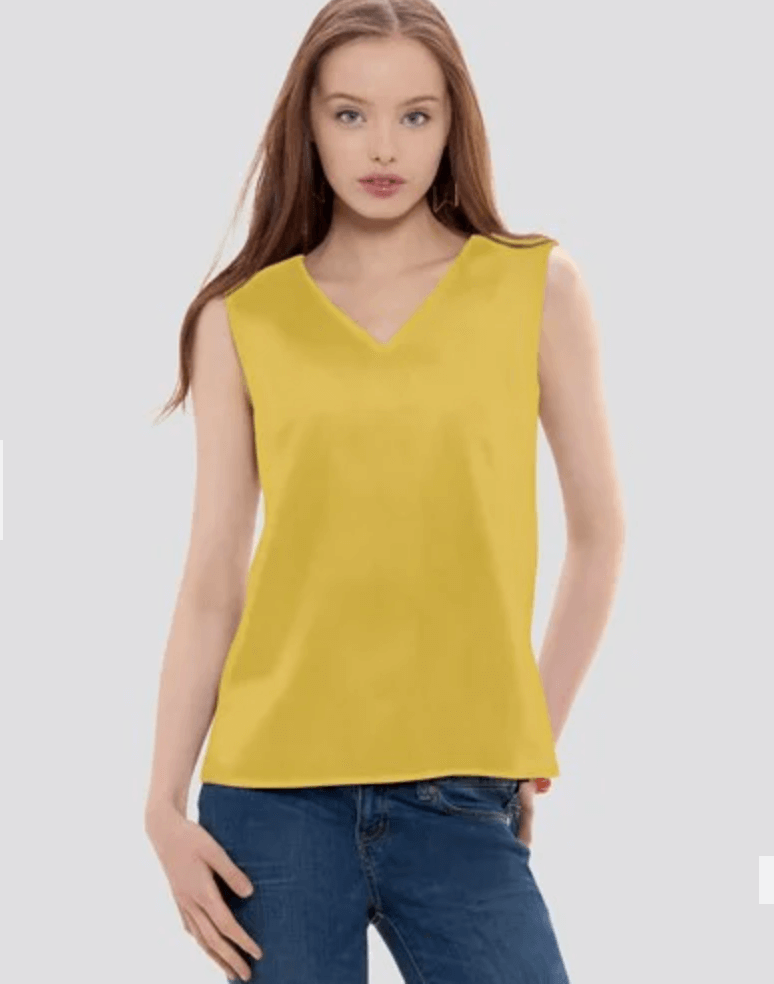 Pretty awesome, right? And it comes in sizes 8-24. It's flattering on anyone, and is a wardrobe staple. Wear it as a summer top, wear it under a cardigan sweater or under a jacket. You cannot go wrong with this one.
When:
January 8th, 10:00 a.m.-4:00 p.m.
Where:
Location to be determined. It will be somewhere in Ripon, depending on class size.
Cost:
$55 does not include fabric or pattern
Supplies:
Pattern purchased from Bungalow Quilting,
Fabric: No greater than 2 yards but at least 1 3/4 yards of fabric; cottons, cotton lawns, linen are appropriate and all available at the Bungalow. Yardage depends on the size of the garment;
Basic sewing supplies such as scissors, pins, seam ripper, thread to match fabric, sewing machine in good working order (must have sewn on the machine in the last 6 months and machine must be cleaned and oiled)
Objectives:
Learner will identify types of fabrics that are suitable for pattern, and have a knowledge of where to find suggested fabrics for the type of pattern.
Learner will demonstrate how to read the back of the pattern and understand how to interpret the charts on pattern back.
Learner will demonstrate understanding of how and where to measure body measurements.
Learner will verbalize understanding of straight of grain and will demonstrate how to determine straight of grain.
Learner will demonstrate order of cutting pieces and layout.
Learner will demonstrate clean cutting techniques.
Learner will demonstrate knowledge of pattern markings
Learner will demonstrate and verbalize knowledge of seam allowance
Learner will demonstrate and verbalize importance of seam finishes and various types of seam finishes
Learner will sew garment together in correct order
Learner will hem garment and discuss various hemming techniques.
Participants must be at least 15 years of age. Please do not bring small children to class with you.
Lunch will be on your own. You can bring a bag lunch or leave for lunch.
To register: Contact me at [email protected] or come in to the shop to register.
Judy reserves the right to cancel for low enrollment. Participants will receive a full refund if class is cancelled, however, NO REFUNDS WILL BE GIVEN ONCE PARTICIPANTS HAVE SIGNED UP FOR CLASS FOR ANY REASON.