Prior to Christmas I was contacted by Redfin, a real estate company. They wanted me to discuss handmade additions to holiday decor. You can find the article https://www.redfin.com/blog/decorate-with-handmade-home-decor/. I had chosen a theme for my house for Christmas, and I called it "cozy". I decorated with odd things as far as home decor was concerned. My garland was festooned with ear muffs and little knitted hats.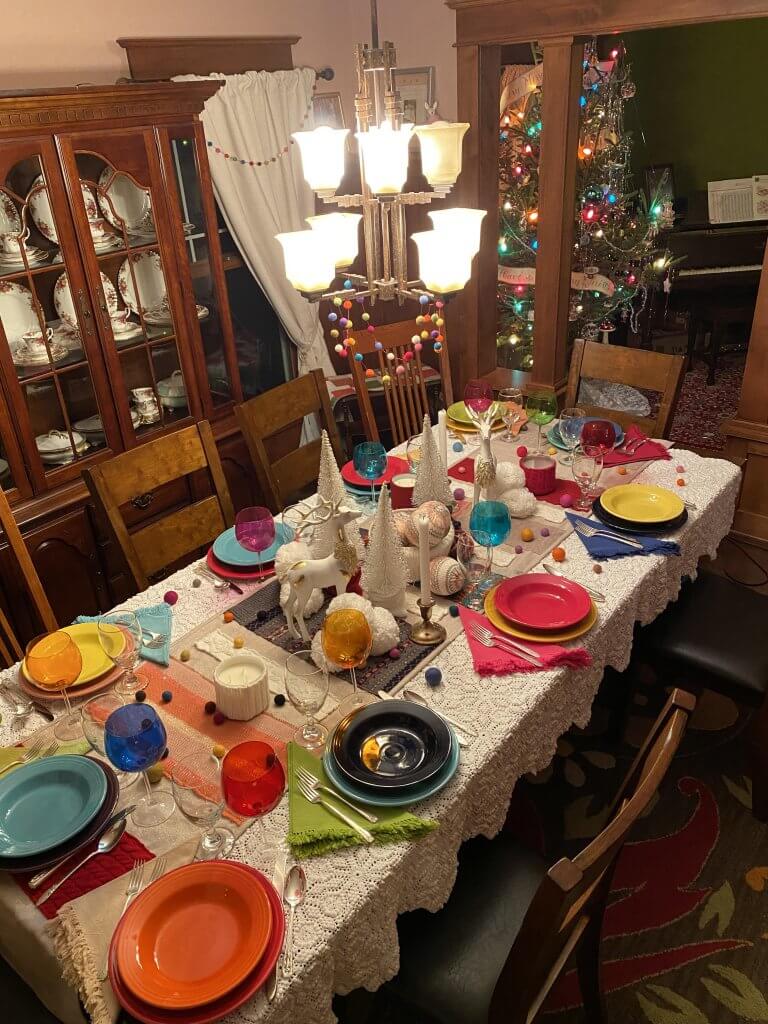 My table had a table runner that was made using old sweaters. Yes, it's true. You can find blog posts about it on this site. And, all of the candles had their own little sweaters on. Above is my dining room table.
My suggestion for home decor for the Redfin article was to pick a theme, and then stick to it! Otherwise, your decor can take too many twists and turns. And, don't forget to thrift it. All of my decor has some connection to thrift stores. Yes, really.