This dress is being made from a fabric called Lawn – lightweight, with lots of "flow" to it.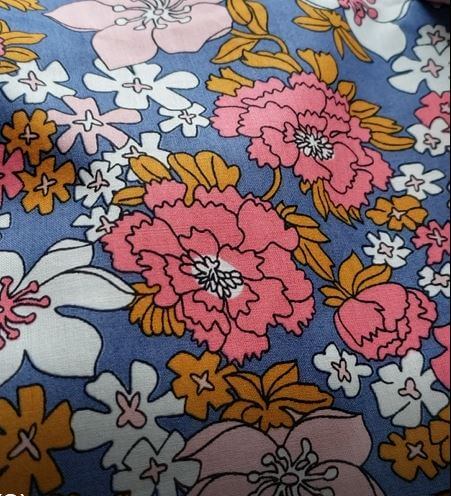 Judy has it in her shop, as well as the pattern. I think it will feel great on a warm spring or summer day, and is cute for casual or party wear. I've cut it out, opting for the short full sleeves and the shorter length. It's hard to see, but there is a waistband in the middle which will give it some "fit". The first step was to make very simple pleats on the bodice and skirt.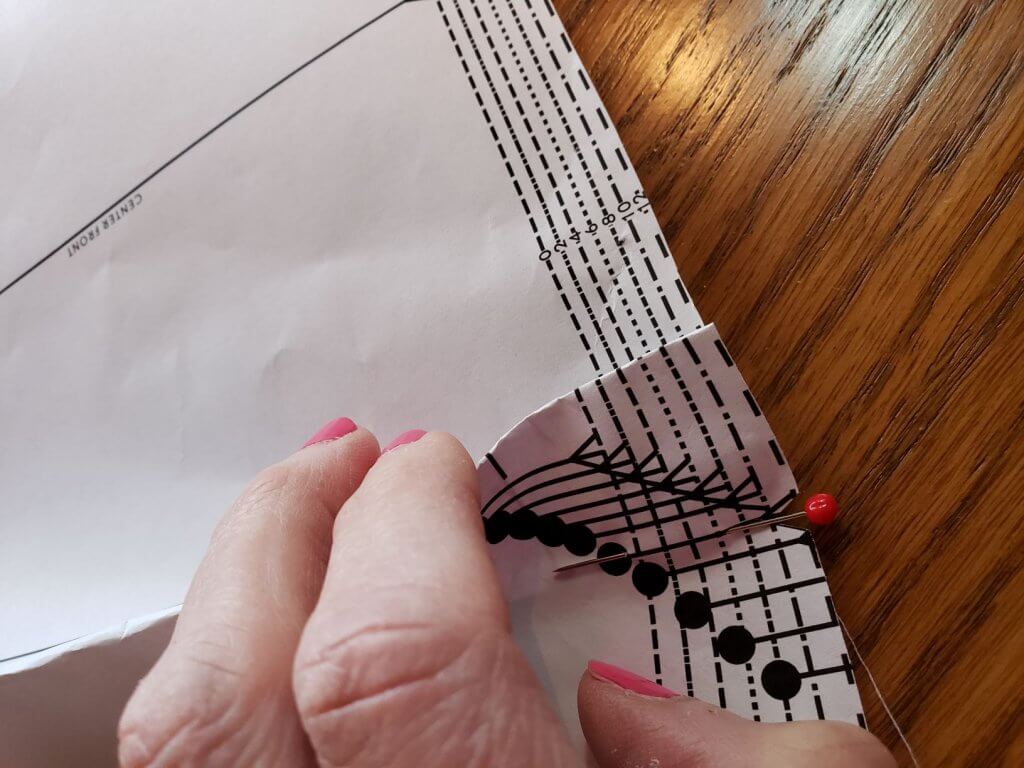 The first thing to do is to use your pattern piece to make sure you get the pleats the right size. I pinned the pattern lines for the pleat together and then folded the pleat in the proper direction to check the width of the finished pleat. Then I did it on the fabric itself, and laid the pleat down in the proper direction. Then, I sewed it across the bottom to hold it there.