Here is a fabulous pattern made up by Kim Bates. She is a Bungalow Honey! She did a fantastic job with this panel that is available in the shop from Moda. Here's the link to the panel. https://www.etsy.com/listing/700328396/holiday-lodge-panel-by-deb-strain-on-tan?ga_search_query=deb%2Bstrain&ref=shop_items_search_5&frs=1
There are a lot of prints on this panel, and she made some darling pillows to match.
Here is what the panel itself looks like. It's pretty impressive that there are so many images on this one panel.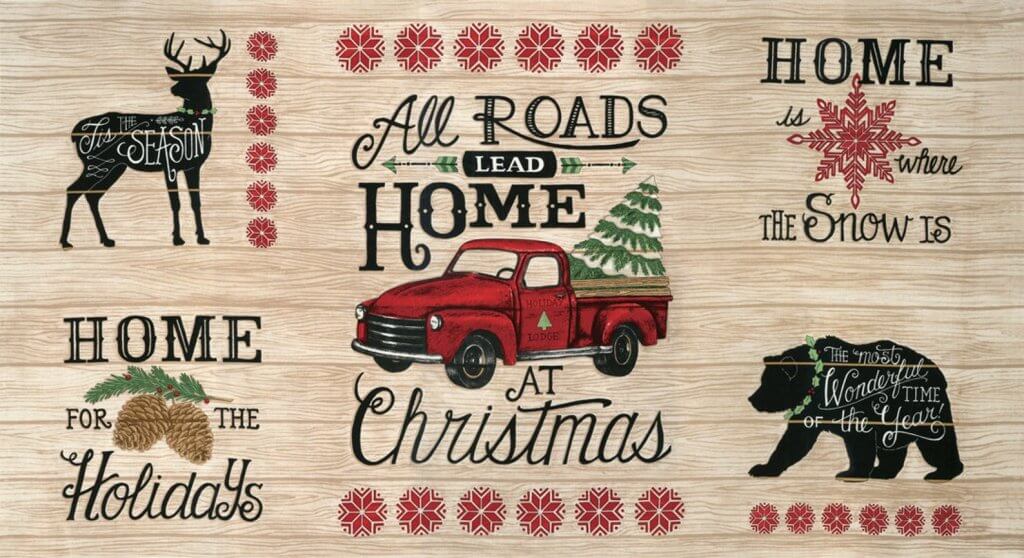 Here is the photo of the quilt that she made and the pillows. The instructions for the quilt are below, as written by Kim Bates.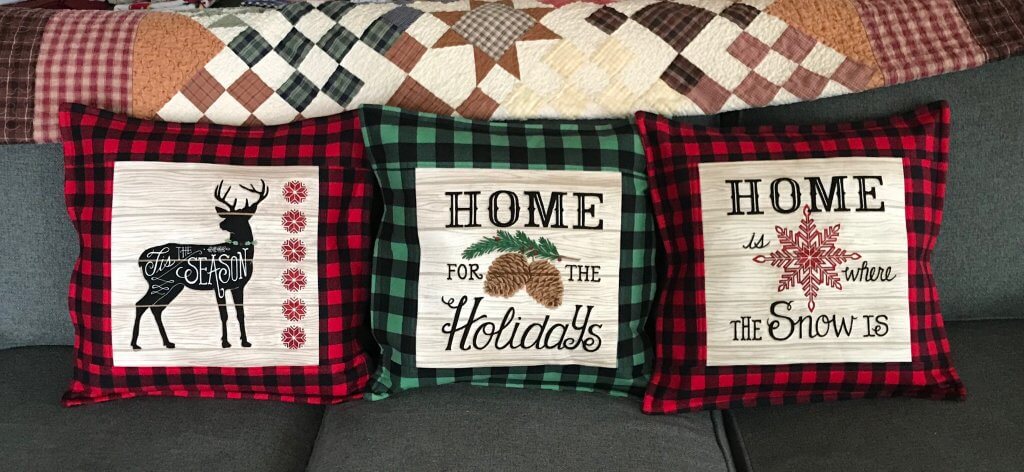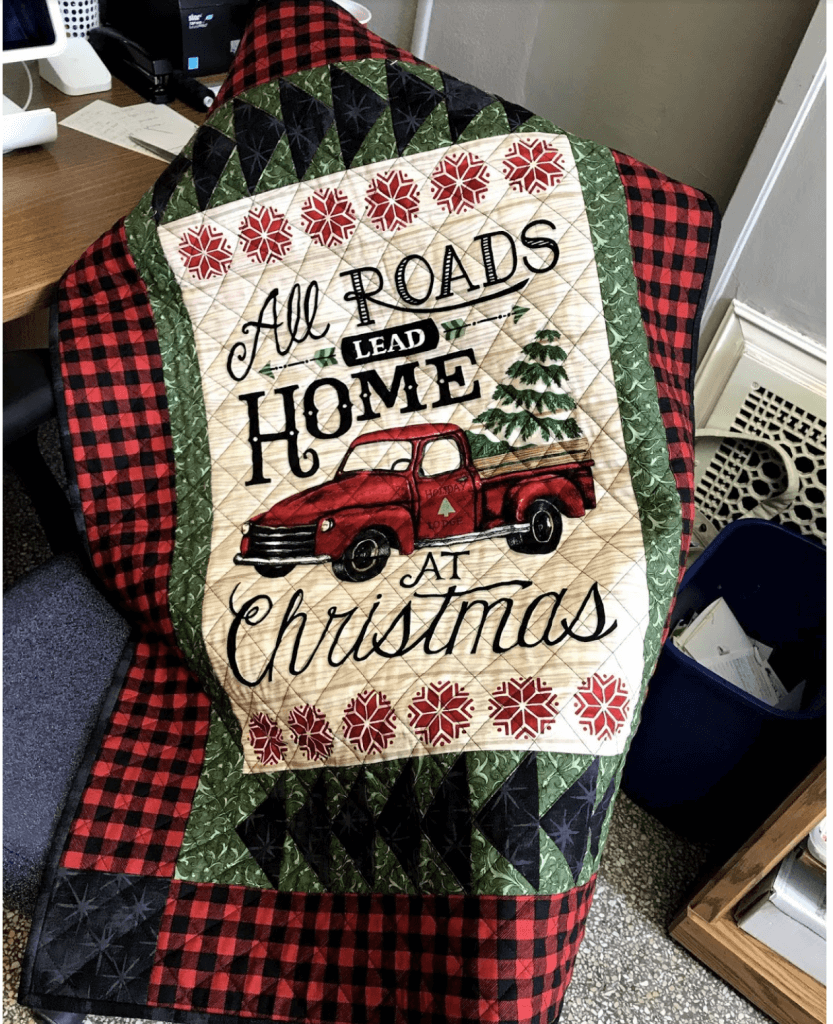 All Roads Lead Home Wall Quilt by Kim Bates

Fabric Needed:

1 panel Moda Holiday Lodge by Deb Strain
¼ yard green for flying geese and inner border
⅝ yard black for flying geese, corner squares and binding
½ yard red plaid for outer borders
1 ¼ yard backing
1 ¼ yard batting or fusible fleece

You will need 16 – 2" x 4" flying geese. I recommend the No-Waste method.
Here is a great tutorial: https://www.modernlymorgan.com/four-at-a-time-flying-geese-tutorial/

Cut truck panel 16 ½ x 22 ½
Make the flying geese, sew together in 2 pieces of 8 geese each, attach to top and bottom of truck panel.
Cut 2 green strips 2" x 30", attach to sides of truck/geese panel
Cut the red check borders:
2 at 4 ½ x 19
2 at 4 ½ x 30
Cut 4- 4 ½ " squares.
Sew the two shorter checked borders to the top and bottom of the panel
Sew the black squares to the ends of the longer checked border then attach to the panel piece.
Your top is done!
Layer top, batting and backing- I kept mine simple with cross-hatch quilting but you can get as creative as you like or have time for.
Bind, label and enjoy during the holidays!

PS- I made four pillows from the other blocks on the panel