Wow did we have a great time at Blitzen. It was a full packed house and there was a lot of inspiration to go around.
Let's talk about all of the new Cuddle that we have in the shop.
Cuddle is not only beautiful and fun to sew with, it's economical too. Have you ever priced anything made and sold in any of the boutique shops that are done with Minky? You will notice 2 things; first, they are never as nice as Shannon Cuddle and secondly, they're super expensive.
Here's an example of a great gift idea or a gift idea for yourself. This gorgeous pillow is made with Shannon Fabrics Mink. No, not minky, Mink. It's virtually impossible to tell the real mink from the artificial. Just look at my cowl, below, and the pillow. And when you touch both of them you really cannot tell.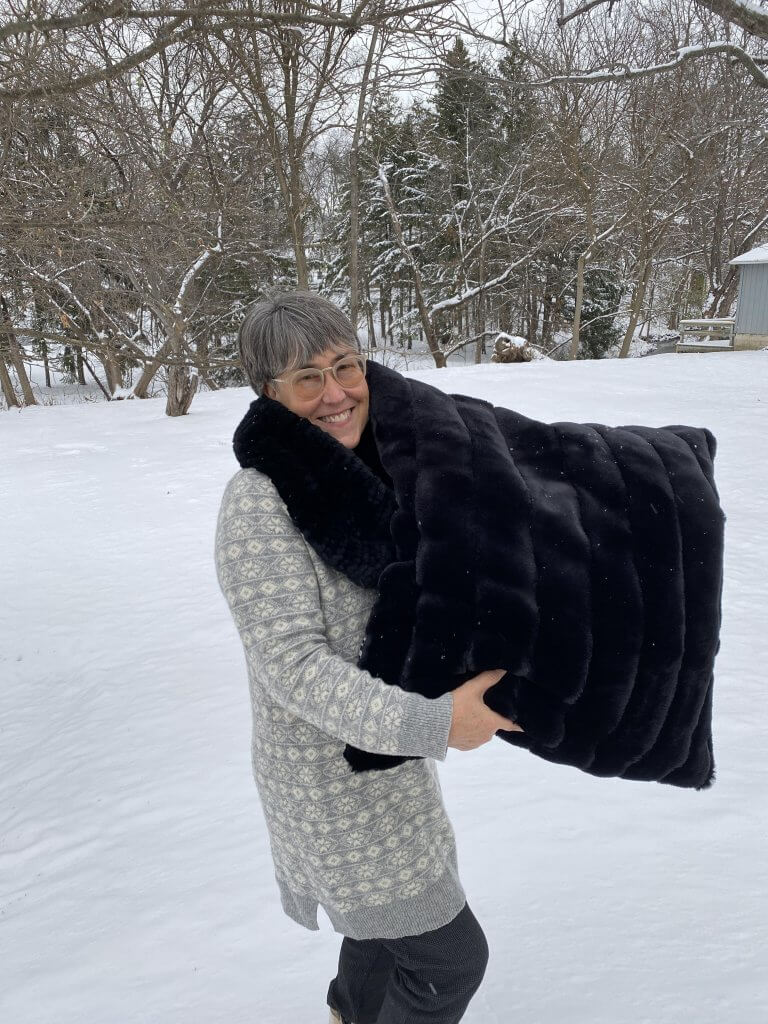 So let's talk about the price. To make this pillow it will cost you less than $50. Believe it. If you were to buy this, it would cost well over $150.
We also showed the wonderful cowls made from blaze orange Luxe Cuddle Hide, and the Luxe Camo. The blaze orange Hide is selling out quickly, so if you want one of these before Christmas you should hurry.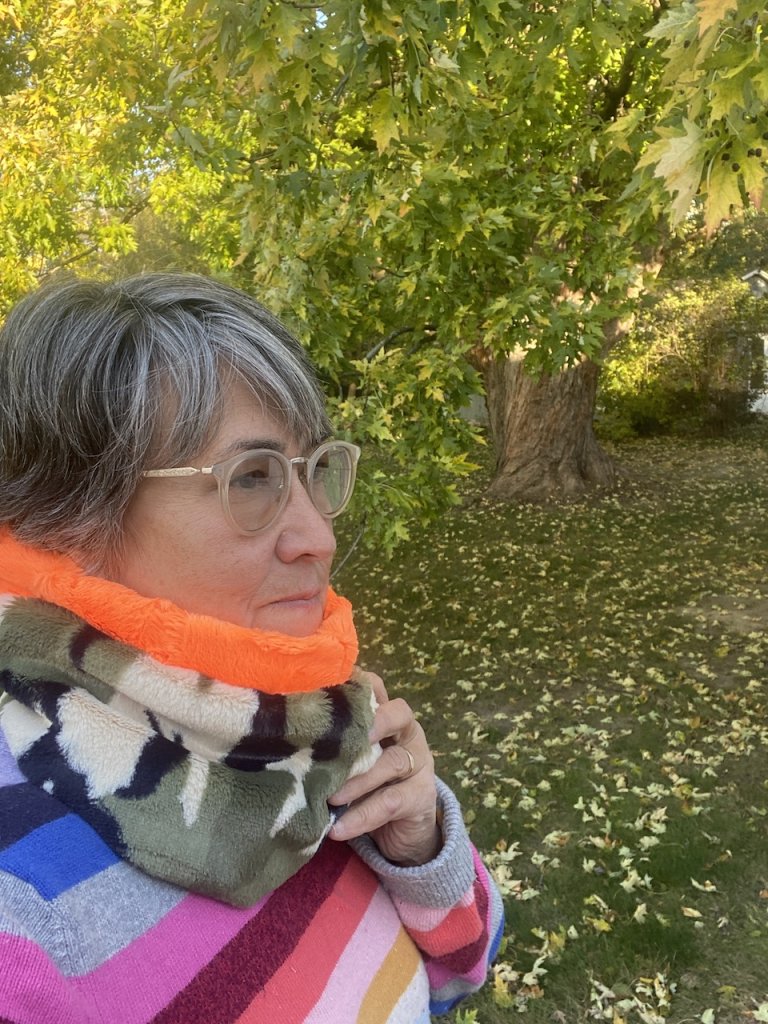 Another fun project that we showed was the Santa Pillow. This was also made with Cuddle.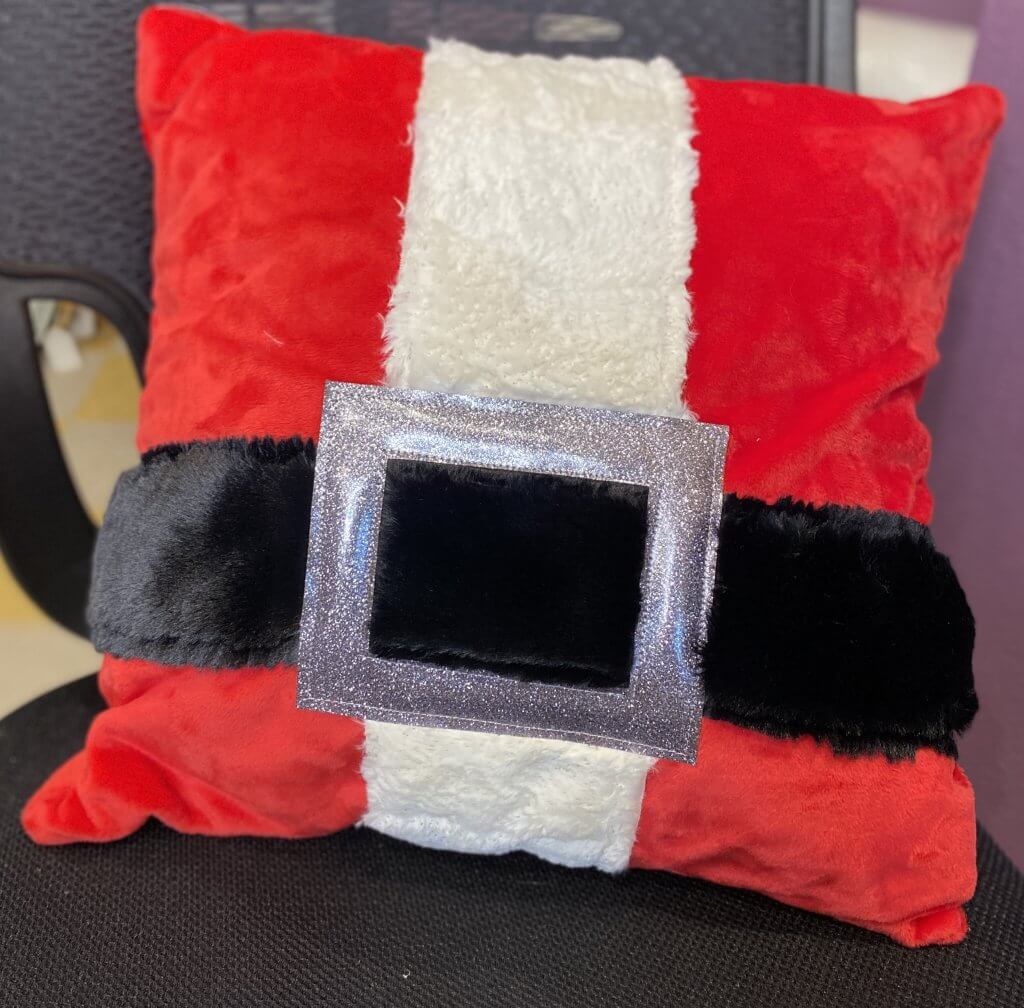 This is a free pattern from Shannon Fabrics, and we have all the goods to make it. Yes, it was definitely a night of pillows. But, throw pillows, like table runners, can transform a room instantly with very little effort.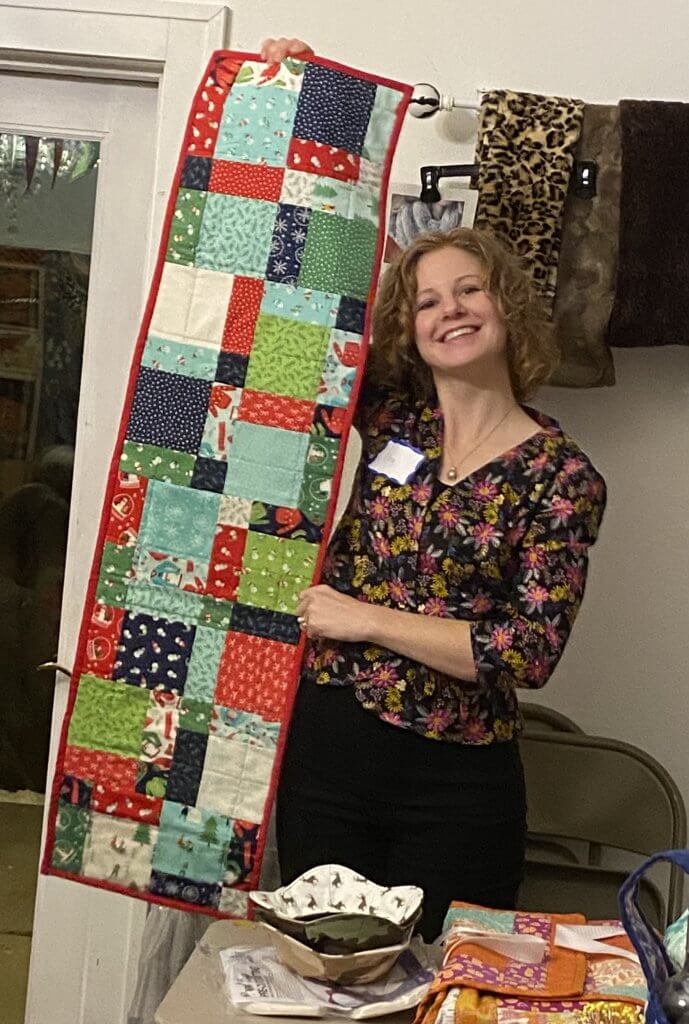 And, speaking of table runners, here's our darling Amy holding up the table runner that she made. This is a disappearing 9-patch. How happy and fun as a gift to yourself or for someone you love. It's made with only 1 layer cake! That means that you can make this for well under $20. Can you believe that?
Let's see….we were having so much fun that we really didn't have a lot of time to take photos. But, we had a ton of great ideas.
Please–come in to the shop and check them all out!