"How to make gathers much more easily than pulling threads"
Here's a wonderful tip for making gathers EASIER.  It's hard to do gathering with thick fabric or with fabric that ravels like my brocade.  You can use dental floss!!  You make two rows of gathering using two pieces of dental floss as you gathering "thread".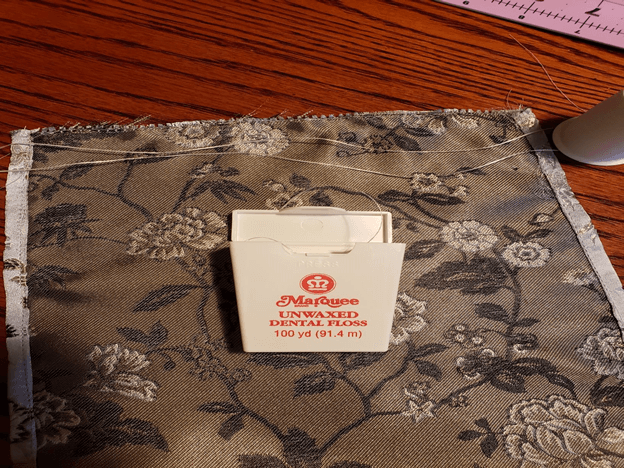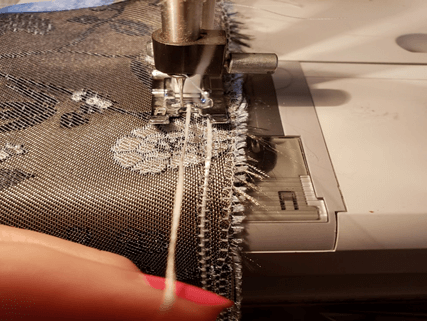 Starting with the first piece of floss, hold your floss in place by lining up the floss with the center of your presser foot and start zigzagging over it.  When done, do the same with the 2nd piece.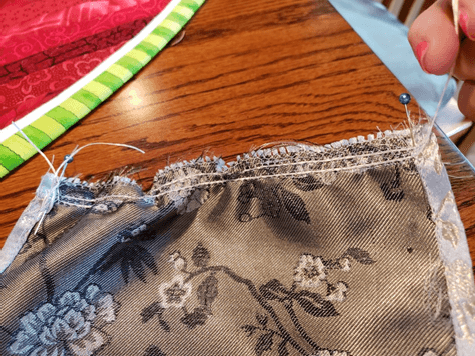 Here's what the finished gathering stitching should look like. Pull the floss and make the gathers. Wind the floss threads around a pin placed at the end of the stitching on both sides. This will hold the gathers tight. Now sew the piece on to the garment, as instructed. The gathering is MUCH easier – no more broken gathering stitches!