On June 26th, we will be having the Bungalow Baby Shower. What is this you ask? Well, do you remember Let's get Blitzen at Christmas time? It's an event that we have every year where you come and see all of the possibilities for simple, fast Christmas presents.
Suffice it to say, this is not a Christmas program. This is a Baby Shower program. We will present, on the runway, many baby shower ideas for you to sew for an expectant mother. There are sew many different things other than baby quilts. Of course, there will be baby quilts to show too. This will be done virtually and also IN PERSON! That's right. Our first event. Remember I am an ICU nurse. No one can do things as safely as an ICU nurse. So, if the weather is bad we will do virtual only. But, if you come in person, there will be cake!
Come and see all of the wonderful ideas for you for any baby shower that you may encounter!
We will be commencing the baby shower at 2:00 in the afternoon of Saturday June 26th. Door prizes galore! We will even have a cake! We are so excited. We're busily sewing and creating our fun and festive items.
We will attempt to do it outdoors, as this is the safest way to do it. We may need a light jacket or sweater as June can be fickle. Almost everyone that has come into the shop has been vaccinated and we are able to now take off our masks. There are some that still prefer to wear them, and we're happy with that as well. We just want everyone to be happy and healthy.
Come to the Bungalow Baby shower and get patterns and ideas for things that you can make for the upcoming baby in your life. Don't you want to be the hit of the next baby shower that you go to? Well, mom and baby are the hit but you want your gift to be handmade, and something that you can be sure will be the thing mom loves the most.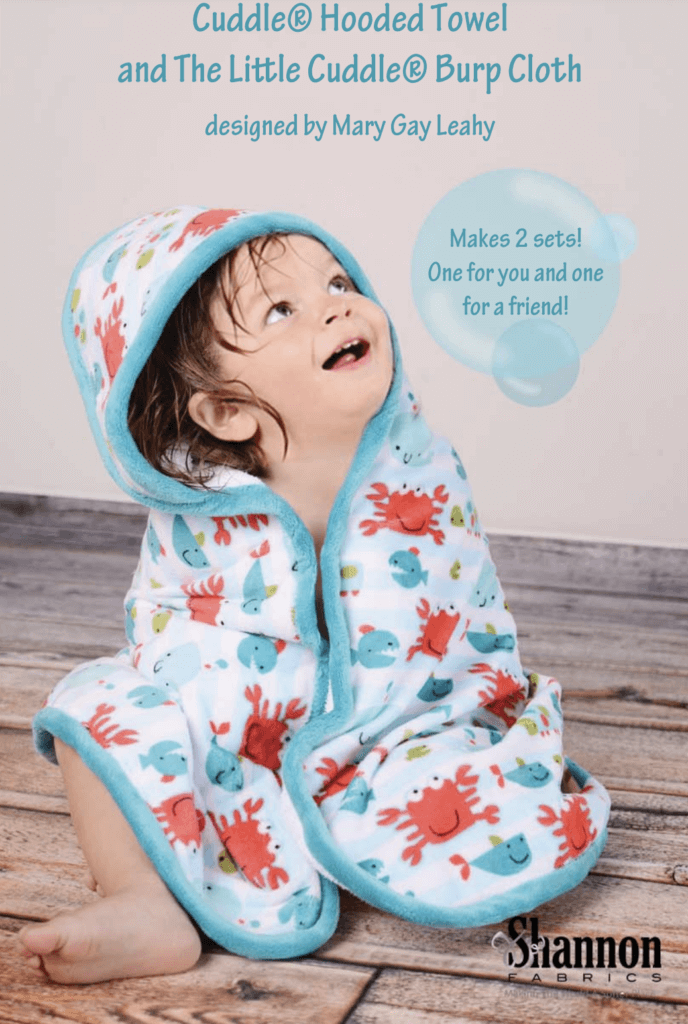 The hooded baby towel is just one of the things that we will be displaying. It's a pattern from Shannon Fabrics BUT there are some really tricky areas that need explanation. We have sewn it in the shop and have learned that there are some parts of it that we would love to be able to help with. Get some bang up tips and tricks from us.
We will see you at the Baby Shower!
Contact us through this website or email [email protected] to make your reservation.