So a couple of months back I got this wild hair to make butterfly chairs. Why, you ask? Why does a man climb a mountain or a quilter make a quilt? Because they can!
I love to use fabric for so many more things than just making quilts. I love fabric so I want to be doing something with it all the time, every day!
I especially love the Shannon Cuddle. I have been making these awesome chairs with Shannon Cuddle. It's the perfect fabric for these chairs. It has very little stretch, but just a little which is perfect for these chairs.
For this chair, I chose Pony, by Shannon Fabrics. This would be great in a man's den, a college dorm, or a cabin. These fold up so that you can easily put them into a closet and bring them out when you have need for an extra chair. Then, you can open them using one hand.
Here are 3 different views of the chair.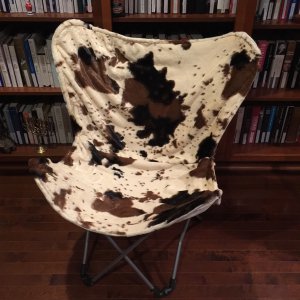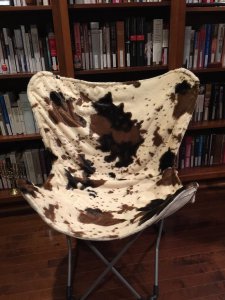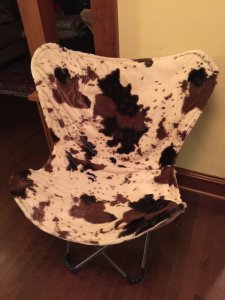 These can be purchased at www.bungalowquilting.com or you can come in to the shop and pick one up.