There are some quilts that tug at your heart but you are afraid to try them. I hear that a lot about the clamshell quilt. I have a beautiful clamshell quilt that I made hanging in the shop. We successfully ran 5 people through the creation of this simple one patch quilt. It is a one patch, after all. But there is not a single seam in this quilt that is a straight seam. There are tricks to doing curved piecing, to be sure, but it's really no big deal once you learn how.
You will find that people who were garment sewists before doing quilting laugh in the face of curved seams. We do them all the time when making garments. So, when I took a beginning quilt class some 20 years ago, I laughed when the instructor told me that curved piecing was very hard. I had done it before many times. I then went out and created a double wedding ring quilt, just to show her!
Throughout the course of my owning Bungalow Quilting and Yarn, some of my customers have become some of my very best friends, and some of my best friends for years are my customers. That is how it is with Cathy Campbell. She took the Clamshell Class at the Bungalow. Here she is putting her pieces together on the design wall.
I love how she used alternative textures.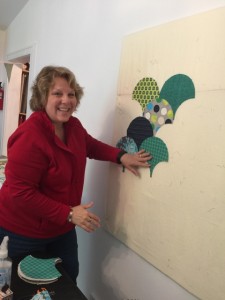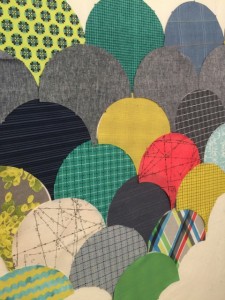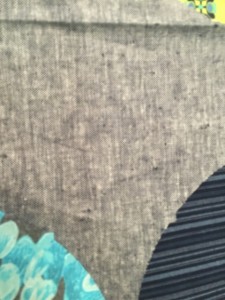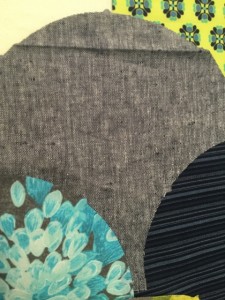 She used alternative textures which is becoming the rage in quilting. It has had a resurgence from days of old.
Here are a few of the other gals, also very talented, putting their clamshell quilts together. Jill Wenthold used some beautiful bold batiks in hers.