Wouldn't it be fun to have a few of these for summer and fall? Come in and take this class!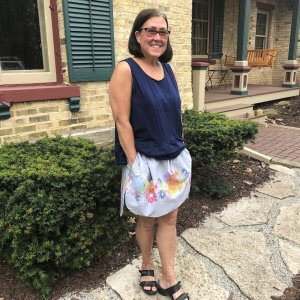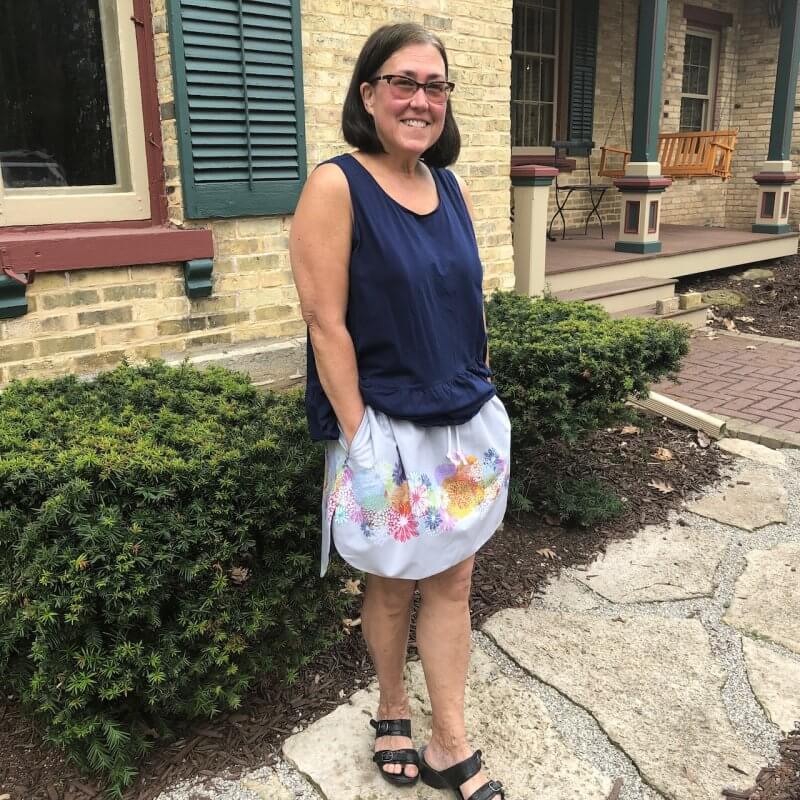 This skirt truly looks good on any body type. You're going to love it. Never made a garment before? Well this is the perfect introduction. And…it has pockets!
When: June 3rd 6:30 pm or June 4th 12:30
What: Baseball Skirt Class–skirt looks good on all body types. Great for beginner sewists or experienced sewists.
Cost: $25
Supplies: Supplies can be purchased the day of class. $10 surcharge for fabric not purchased at the Bungalow.
2 yards cotton or knit fabric
pattern (purchased at Bungalow)
scissors, pins, seam ripper and basic sewing supplies
1″ wide elastic 1 yard to 1 1/2 yard depending on size
cording for drawstring 2 yards to 2 1/2 yards
Sewing machine in good working order with a zig zag foot and capability (no Singer featherweights)
Thread to match fabric (can be a neutral color like gray)
Where: Bungalow Quilting and Yarn
How: Call 920-517-1910 or 920-748-2905. Credit card number will be taken at time of class reservation. 50% of class fee will be returned for no show or cancellation.