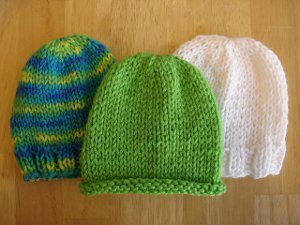 Learn to knit! Knitting is good for your heart and soul.
When: March 12th Part 1, 2:00-3:00, March 19th Part 2 2:00-3:00
Cost: $45
For this class you must be at least 13 years old. I will take younger people if they are very mature, can follow directions and sit still long enough. (I'm not sure if I would be qualified!) You will learn to make a baby hat. Skills that you will learn are casting on, knitting, knitting in the round, decreasing and finishing. Once you learn these basic skills there are many things that you can make.
Supplies needed:
Size 6, 7, or 8 16 inch circular needles
1 skein worsted weight yarn washable wool or washable acrylic
stitch markers
Supplies can be purchased at the Bungalow.