Well here's a face we all know and love.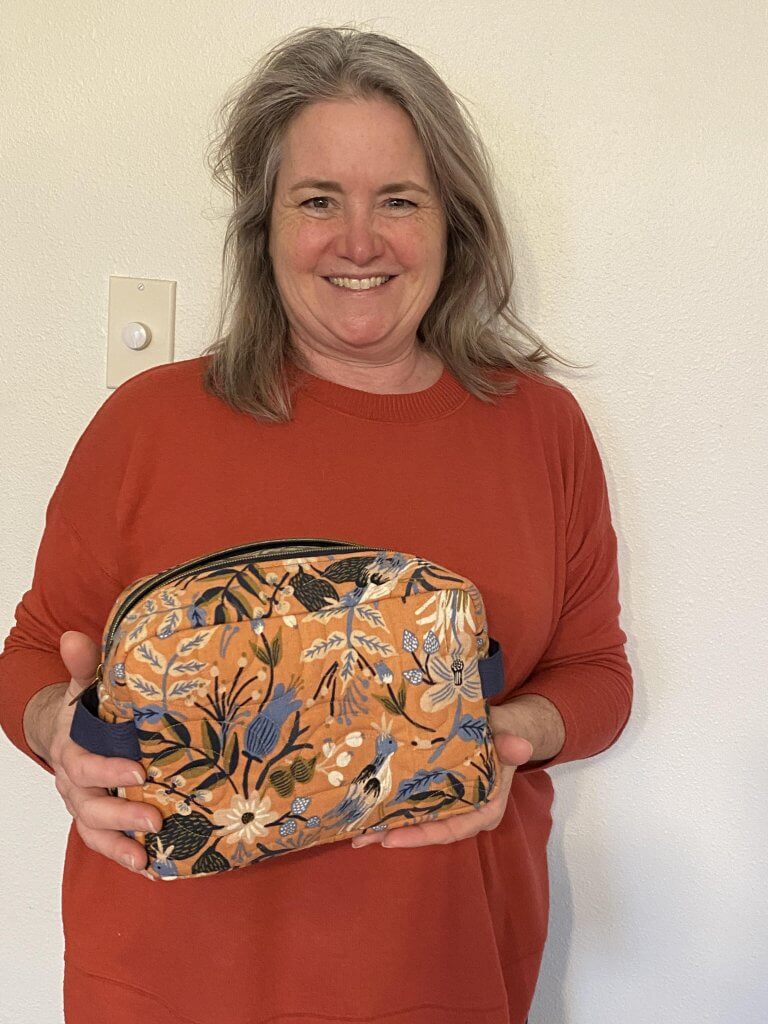 And we all know what she's especially good at.
According to our last survey, you all wanted to learn to make bags. Cindy Cody is our premier bag maker. She's persistent and has worked all of the kinks out of all the patterns she has tried. She's very talented and a great teacher. She just has that type of brain.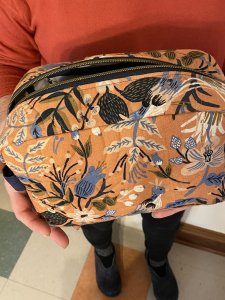 So, wouldn't you love to learn how to make this bag? We know you would.
Join us for class on May 13th. You could make this for Mother's Day, which is the following day, because we're pretty sure you will get it done in class. Or just make if for yourself. Graduation and Father's Day is also on deck, so you may need something for that. This is a truly unisex bag.
When: May 13th 10:00-3:00 45 minute break for lunch.
Where: Bungalow Quilting
Cost: $45 or $65 if fabric purchased elsewhere or outside of the time frame. ***Fabric and supplies must be purchased from the Bungalow either on the day of class or up to 2 weeks prior or the $65 class fee will be imposed.
Pattern is included with the class. You will learn a little about quilting on a domestic machine, sewing zippers and sewing curves. You will learn how to finish with a inner binding. So much packed into this class for this low price for an all day class!
Maximum participation is 4 students so sign up quickly. Either respond using https://www.bungalowquilting.com/contact/ or 920-517-1910.
This is an intermediate sewing class, not for beginners. Sewing machine must have been used recently by participant. Participant must know how to use their sewing machine that is brought to class. A supply list will be sent to you when you sign up.
Cindy reserves the right to cancel if sign up is suboptimal and a refund will be given. Otherwise, no refunds for any reason. Place will be held only after receiving payment either by CC over the phone or instore or check or instore payment.
No participants under the age of 15.