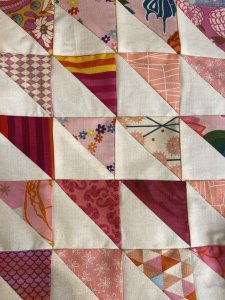 Every one loves a party. Especially one where you get to sew and have lunch! June 3rd from 9:00 a.m. till 3:00 p.m. we will be having a half square triangle party. Bring your fabrics, bring your scraps and make half square triangle units. We can all learn from each other. Be ready to show us all your favorite way to make half square triangles and learn from someone else. We can spread them out and make multiple new designs with them and then take them back home for more fun.
We will be making them in common multiple sizes. So, we are going to make them so that they can fit easily into a 24 1/2" block. That means that you can make them 2 1/2", 3 1/2", 4 1/2", 6 1/2", 8 1/2",  or 12 1/2" . How fun is this going to be! Don't worry about coordinating the fabric, we're just going to have pure fun using them as building blocks.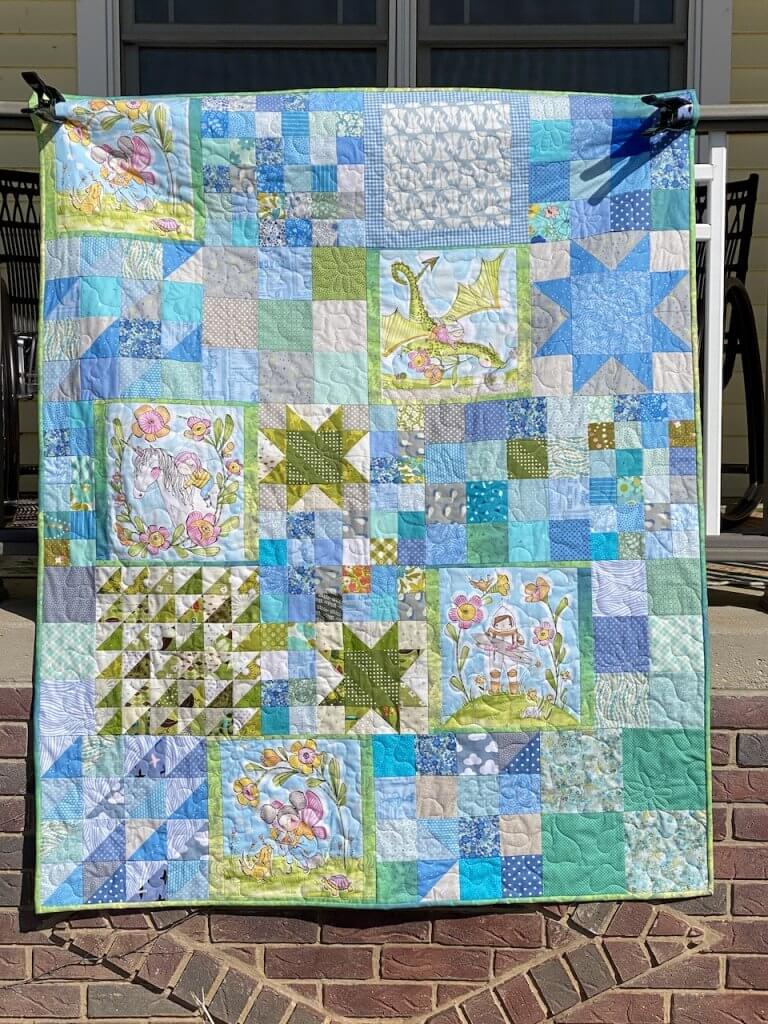 Here's an example of a quilt that I made using just this concept. My squares were in common multiples so I was able to have such fun putting it together.
Here's the details.
What to bring:
sewing machine
basic sewing supplies
fabric or fabric scraps
rotary cutter
rotary cutting ruler
mat
seam ripper because….
sense of humor
apetite
If you have an iron and ironing board please consider bringing it. We can provide one, but it would be great if we had more than one.
Cost: $30 to cover rental of church hall and lunch–No refunds will be given as we will need to pay ahead for the church. Must have payment in order to reserve your spot.
Where: St. Peter's Episcopal Church Ripon Wi. See you there!
[email protected] In order to register!