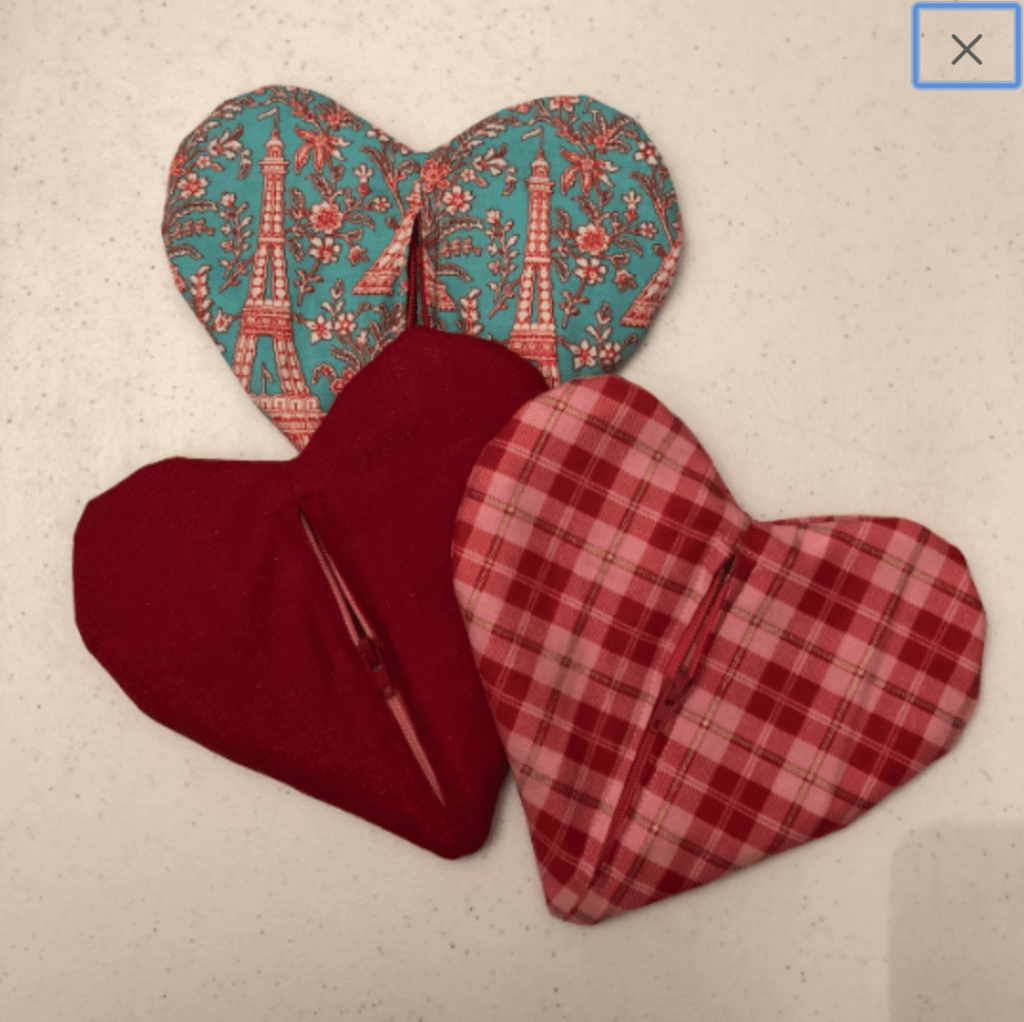 When: Sunday February 9th 1:00 p.m.
What: Learn to make this heart zippy pouch. You will learn to insert a zipper and to make a lined pouch.
Who: Judy Gauthier
How much: $15 for class. $35 if materials brought from home.
Materials needed for class: 
1/3 yard each of 2 fabrics or 2 fat quarters
1 plastic zipper at least 12 inches long
1 contrasting zipper pull (contrasting zipper pulls can be purchased at the Bungalow. Entire packages of zipper pulls are $9 but there are many pulls in the package of many assorted colors. You will be making more and more of these once you learn them!
Woven iron on interfacing 1/3 yard
Scissors for cutting fabric and scissor for cutting paper
pins
seam ripper
Sewing machine in good working condition. Must have sewn on the machine within the last month. Must know how to use machine and have a zipper foot for the sewing machine. Please attach the zipper foot prior to class so that you know that it is the right foot for the machine, and that it is in fact a zipper foot. This class is not for children. Must be 15 years old or older.