Everyone that walks into the shop is in love with these mitered blankets. And who wouldn't be? They're cuddly, they're adorable. And, they're simple. They can be made out of any of our great Cuddle fabrics. And, they can be made in any size. So, how can you learn to make them? Come to our free demo day! It is free and open to all. Once you learn to make these miters, you can apply it to all kinds of things, like table linens.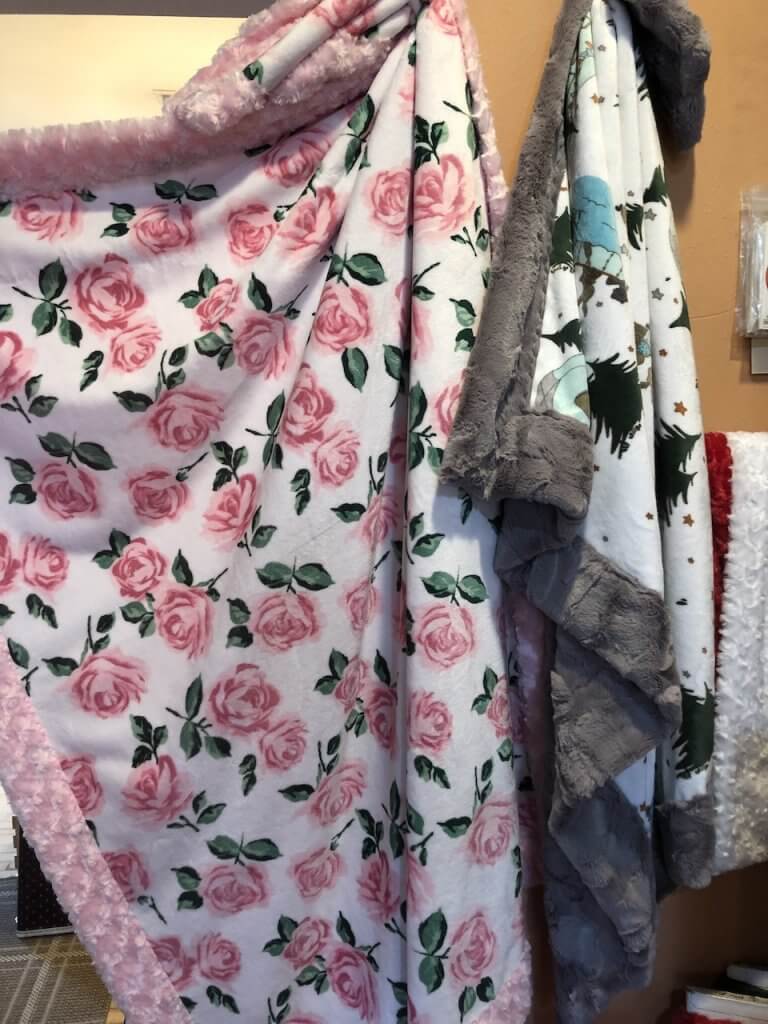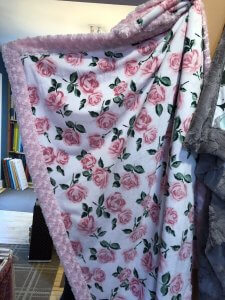 There's no quilting required, and no batting. You can add batting if you so desire. Come and learn how to do this  June 20th 12:30-1:00 p.m. You MUST call ahead and let us know that you're coming. We would like to set up chairs and have enough lemonade! Call 920-517-1910 or 920-748-2905 or email j[email protected] You can also respond from this website.
This technique is fun and simple, but doesn't require an entire class to learn. So hop over to the Bungalow and learn this wonderful technique!