It's coming! Fast and Furious! It's wedding season, and shower season. These oven mitts are so wonderful. Hot stuff right out of the oven can be handled. They can be personalized with any of our super fabulous fabrics! Want to take a class on this? You can make his and hers, or ones for kids that are just starting to cook.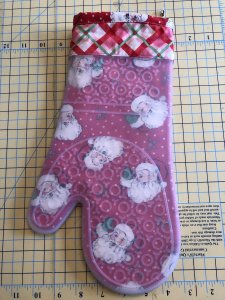 When: May 29th 12:30-3:30 or May 30th 6:30-9:30
Where: Bungalow Quilting and Yarn
Cost: $30
Supplies:
Sewing machine in good working order with zipper foot and walking foot
Neutral color thread
Basic sewing supplies such as pins, seam ripper, scissors
Pattern and mitt available at the bungalow
safety pins for quilting
batting 1/2 yard of cotton batting
1 fat quarter or 1/2 yard for featured exterior print
1 fat quarter or 1/2 yard for liner
1 fat quarter or fat eighth or 1/8 yard for lower band and binding
1 fat quarter or 1/2 yard white cotton or muslin for lining
Fabric for oven mitt can be purchased at the shop, at time of class or you can bring your own. Pattern and mitt must be purchased from the Bungalow or there will be an additional $15.00 charge for the class.
******It would be best for you to come with your fabric already quilted. This means that there is batting between the fat quarter and the liner fabric, and it is sandwiched and quilted at the time of class. If you can't do this before class that is okay, but it may then take you a little longer. *******
Call 920-517-1910 or 920-748-2905 to sign up. Credit card number will be taken at time of sign up. If you are a no show or cannot make it, you will receive a 50% refund.
Hurry and sign up. This is a fun class!!!