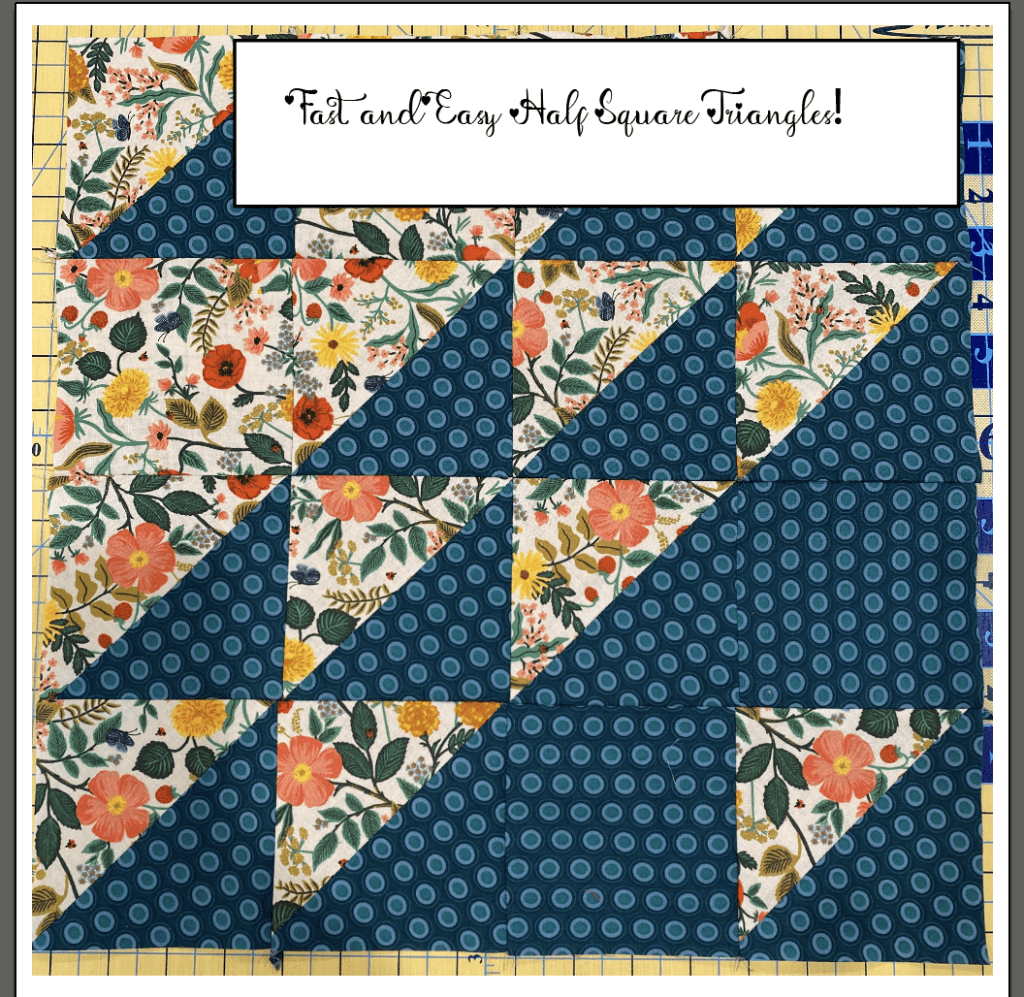 So if you're not an experienced sewist disregard this post. The half square triangles made in this manner will yield bias edges. They don't scare me because I have been doing this for decades. If you've been doing this quilting thing for decades you should be okay. However, if you have and still don't like bias edges, this may not be the way for you.
I like to do them this way because they're quick. I don't do it this way when I am scrap quilting for obvious reasons. This is done with strips and not scraps.
So this is the block that I am making.
The block requires 12 half square triangle units, and fortunately, because they're 4 1/2" x 4 1/2" I can get 12 out of a 42" strip.
First things first. I am using my 3 1/2", 4 1/2" and 5 1/2" block templates. I love to use these because things are going to come out very precisely.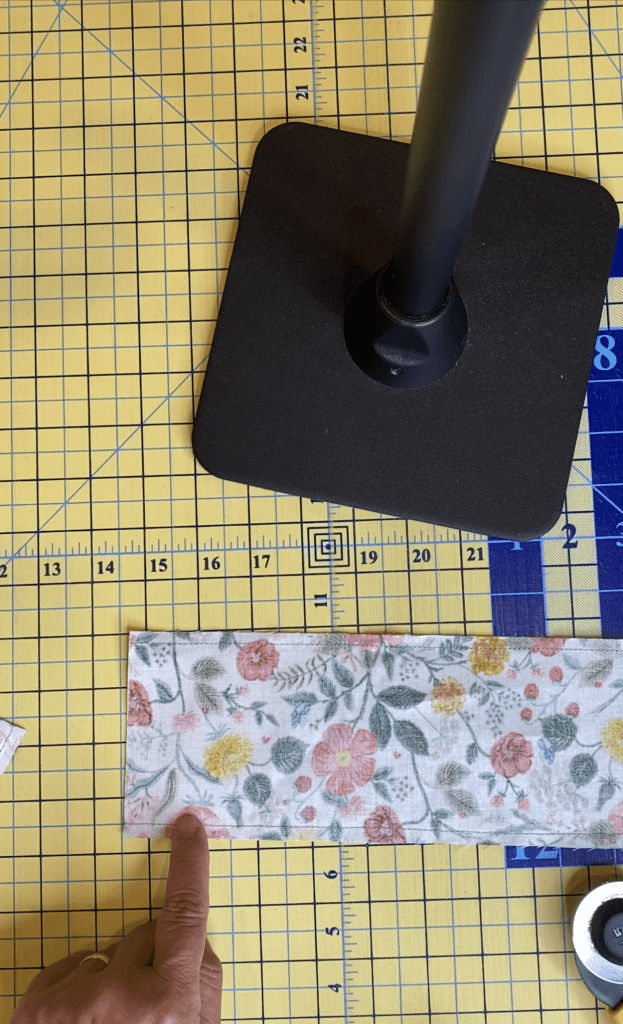 I have 2 strips sewn right sides together. The strips measure 3 3/4" x 42". I have sewn a 1/4" seam allowance down each side of the strips.
Next, I will lay my 4 1/2" template onto the strips. I want to make 4 1/2" half square triangles.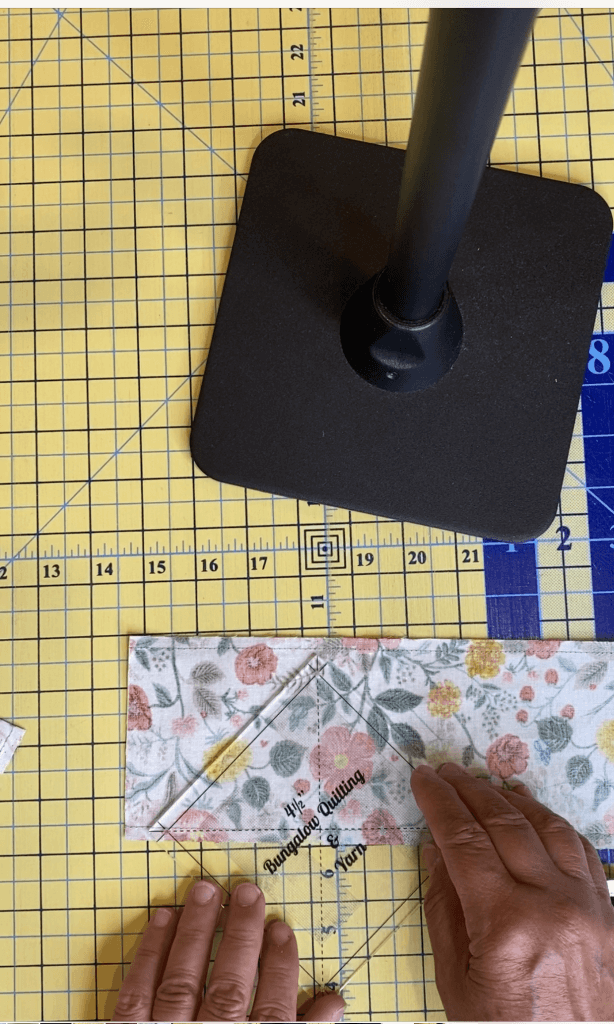 The center dotted line is the line that gets laid over the stitching. That is the center of the half square triangle, so the seam line matches up with the dotted diagonal line.
Cut around the edges of the template.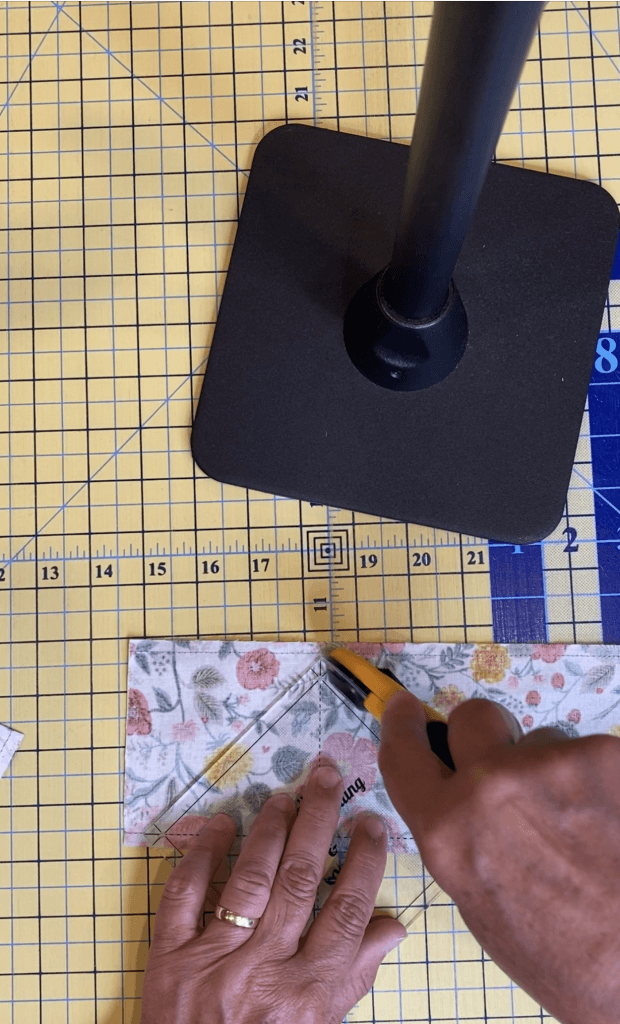 Cut along both sides.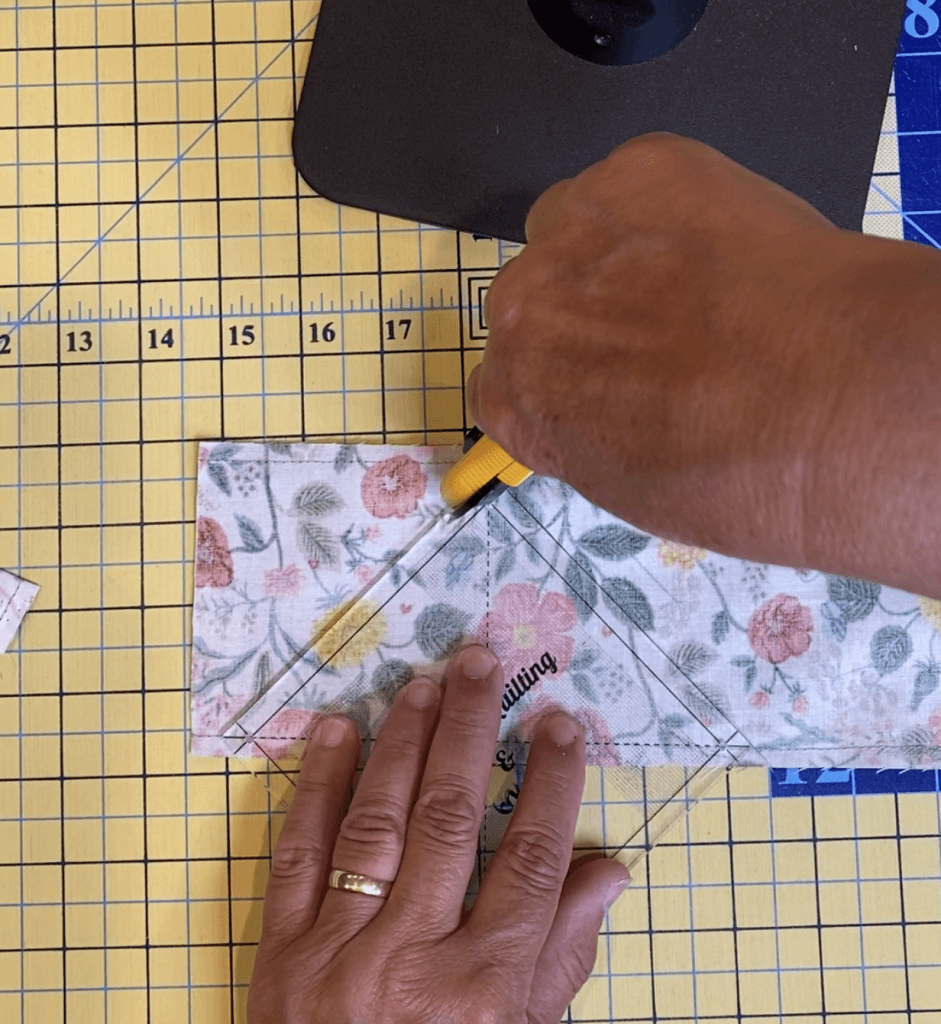 Open the half square triangle out, and press seam allowance open. Then check to make sure that your block truly measures 4 1/2" x 4 1/2". Once you have ascertained that it does, continue to cut more of the triangles in the same way, but rotate the template and cut from the opposite side of the strip.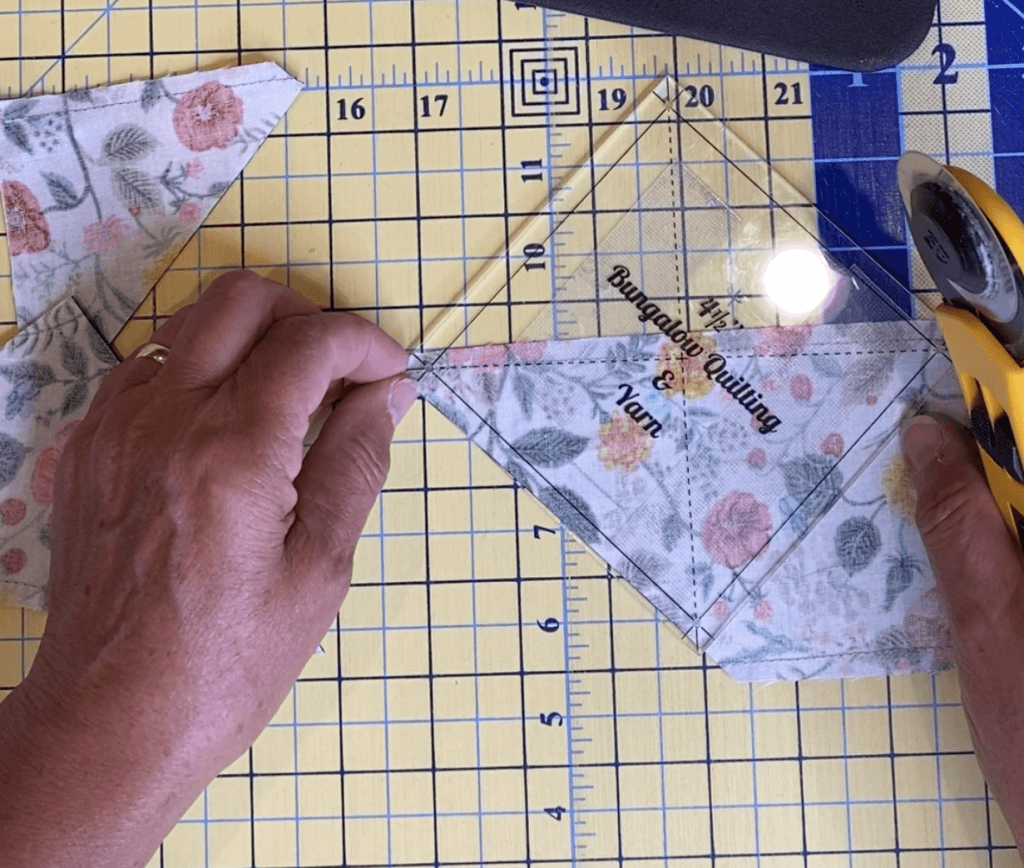 Now you will only have to cut along one side.
Be aware that as you continue to flip your template and cut your triangles that occasionally you will have to cut on both sides again. When you move it along the strip, sometimes there will be a need to trim a little from both sides. You will need to keep your stitched seam as your true north. The diagonal line on the template must always lay along that seam line.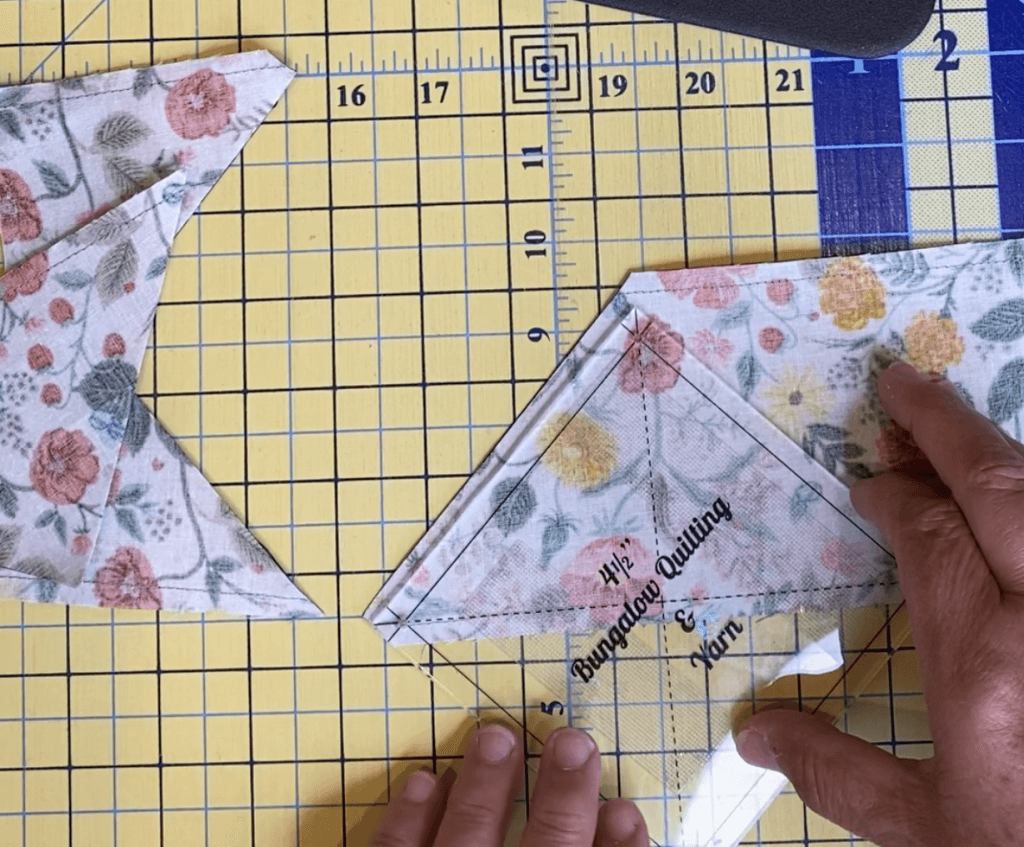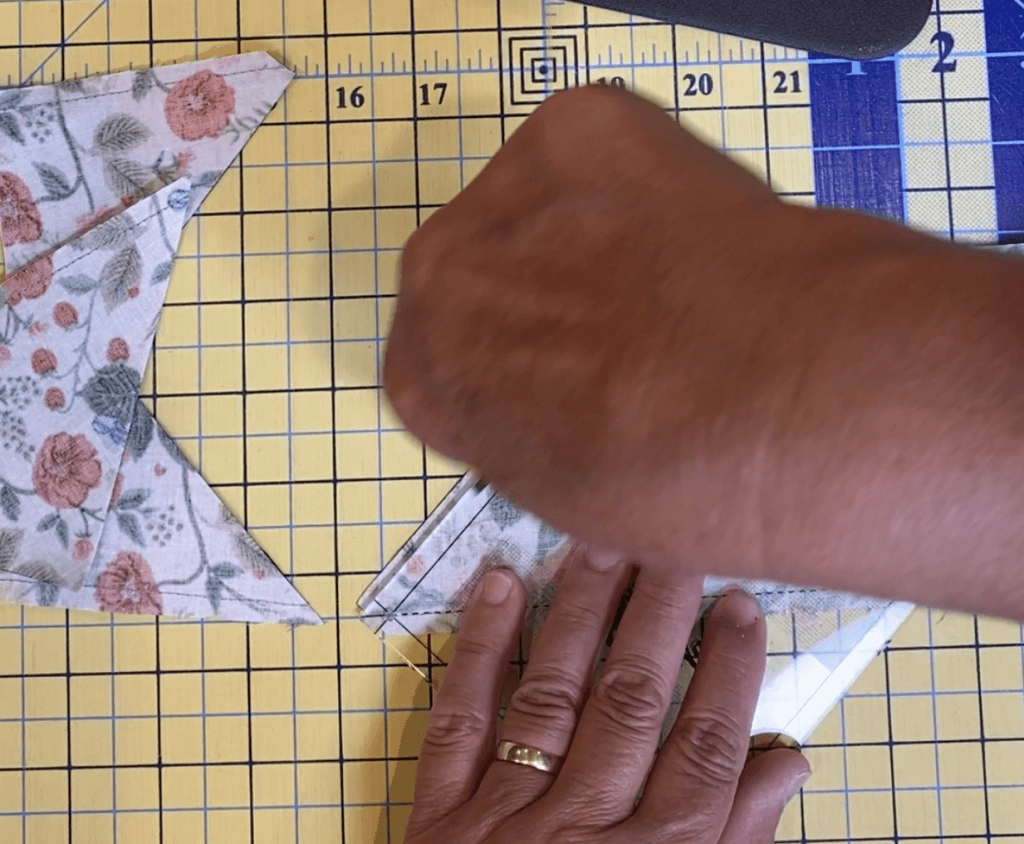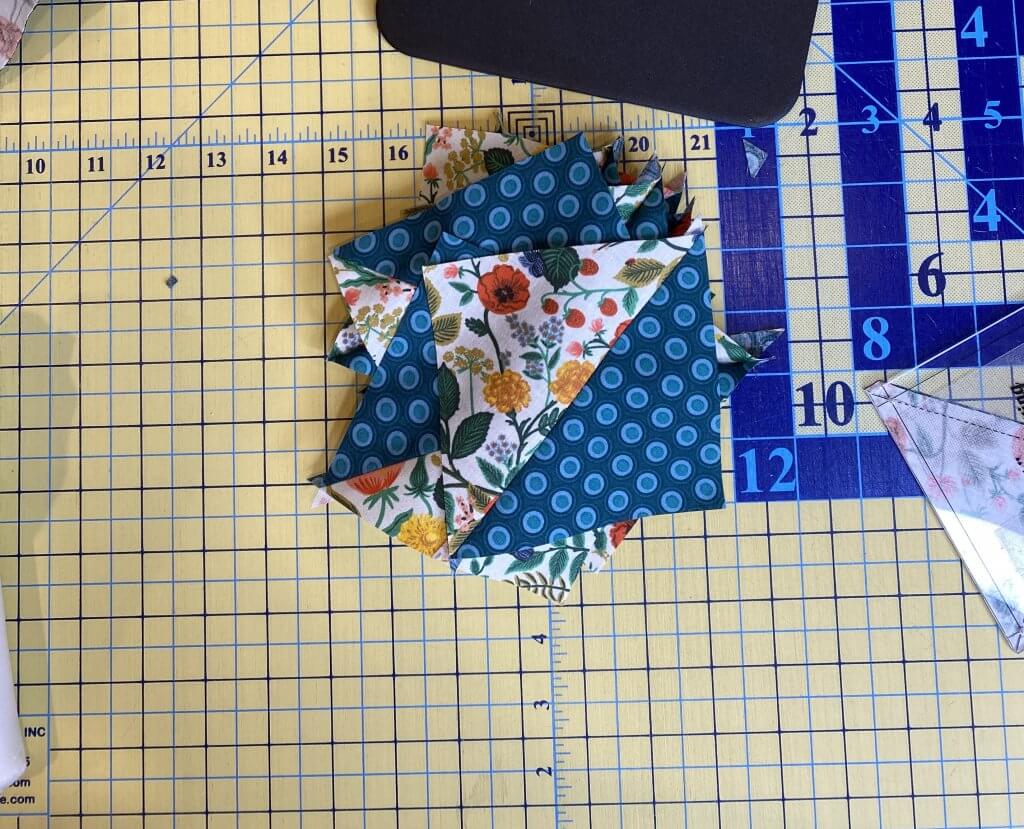 Now you have a fantastic pile of half square triangles! Stay tuned for a chart of how big to make the strips for half square triangle of differing sizes.