Well with patterns as easy as this, there's no reason for not sewing them up.
I love to sew garments. I hear so many people say that they don't bother because it's cheaper to buy the clothing. Is it really? And is that the point? It's cheaper to buy canned foods and pre-prepared foods but do you eat that way for that reason or do you buy fresh wonderful ingredients and cook a nice meal? 'Nuff said.
Look at this dress. I am going to give it to my 2 year old granddaughter. I hate to talk about my grand children in posts because it's boring to other people, and I also want people to think that I am in my late 30s. Ha ha ha!
I knitted her a Little Red Riding Hood cape, which I do believe I posted earlier. Here's the dress to go with it, and soon I will have the red leggings to go under it. There are so many cute Red Riding Hood fabrics on the market. This one is by Stacy Iset Hsu for Moda Fabrics. I sure do love it. The pattern was free off of the internet. I will give credit to the designer. It's from www.fortheloveofcraft.com and it's very well done. I have to admit, I just used it for the pattern. I don't read pattern instructions. I have been sewing garments since I was 9. That means that I have been sewing garments for 20 years….just kidding. I am 54 years old and so I have been sewing them for a long, long time. And, not just a few, probably hundreds and hundreds. So, I cut them out and sew them together my way. This dress is fully lined. It was lined in the pattern, and even if it hadn't been I would have lined it. Most garments are better lined.
Here it is.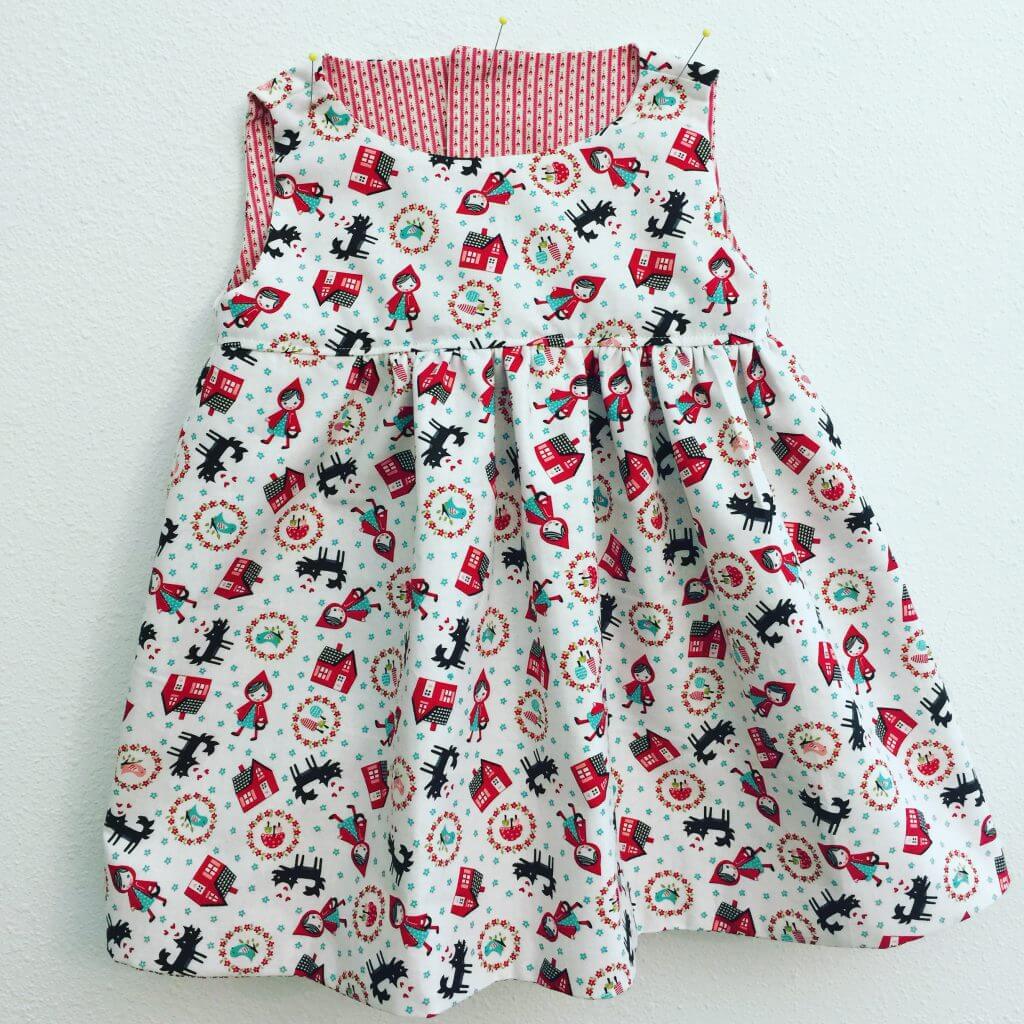 Today I will add the buttons and buttonholes. So adorable!