So we are cleaning out our cabin on the bluffs above the Mississippi. For those of you that are not familiar with Southwestern Wisconsin, it is one of the most beautiful areas of our country. Right here, in Wisconsin? Are you kidding? No, I am not.
If you've never visited the Driftless Area of Wisconsin, you need to go. Now. Don't delay. You will find a magical place that time has forgotten. It was only about 40 years ago that many of the homes in this area just got indoor plumbing. Dirt roads abound. Rocky bluffs flank both sides of the Mississippi River with exposed sandstone. Tall, very tall rocky bluffs. It's indescribable, and it will take your breath away.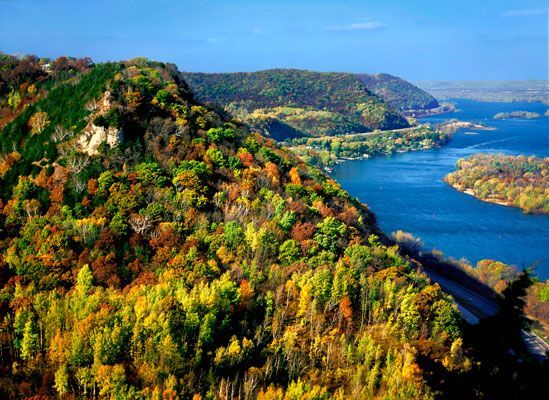 Our cabin was situated on a piece of land that had once been farmland. Many of the farmers that suffered hardships with all of the competition of the outside world were forced to break up their farms and sell it off as recreational land. Some may ask how anyone could have farmed this rocky, hilly land. It was settled by Norwegians and Irish, as they looked to find land that looked like home. It most likely farmed like home.
We built the cabin in 1996-1997. My son was a baby, and our girls were thrilled to see the barges and the trains that made use of this valley as a huge portion of goods were transported in this relatively antiquated fashion. We hiked the woods. We kayaked the rivers–you see–it is the one area of Wisconsin that the glaciers missed. Because of this, there are no lakes, only rivers. This area is punctuated by the Black River, the Kickapoo River, the Wisconsin River, the LaCrosse River, and the big one–the Mississippi. It is here that Father Marquette first saw the confluence of the Wisconsin River with the Mississippi. If you stand above the confluence at Wyalusing State Park, you can see an area of increased silt where the water changes color as the Wisconsin empties all of it's drainage from tributaries across Wisconsin into the Mississippi, on it's way to the Gulf of Mexico.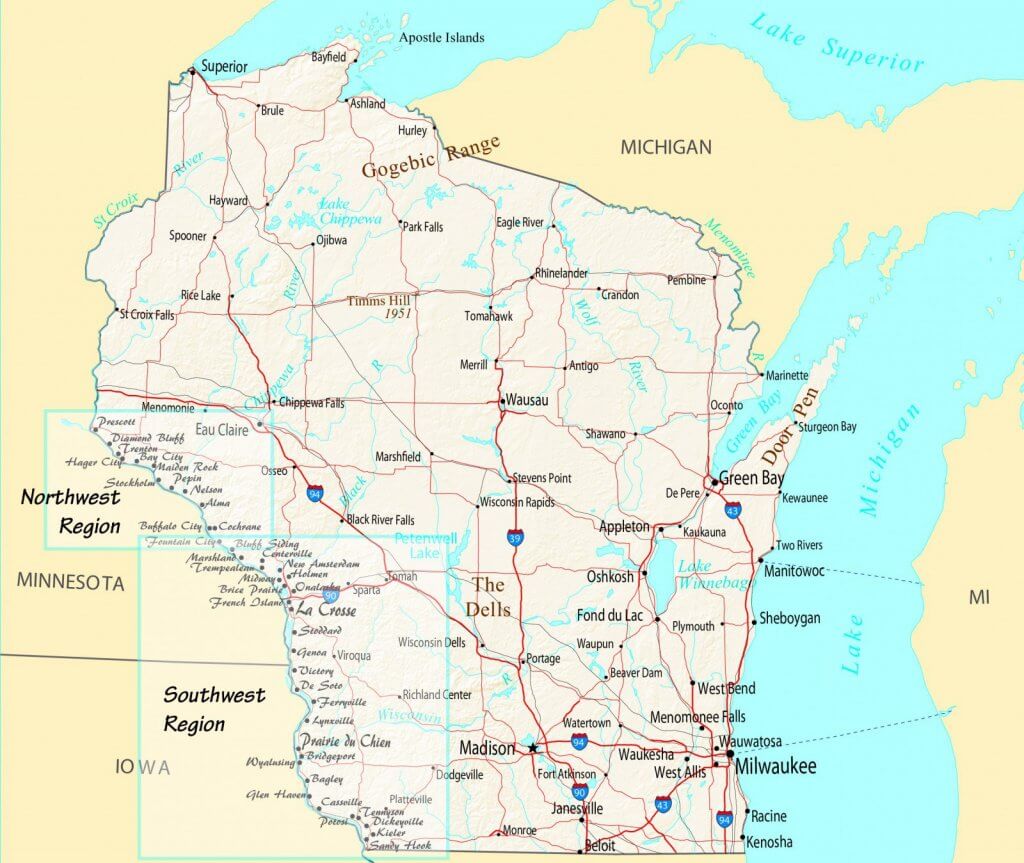 Highway 35, the Great River Road, runs just beneath our cabin. It is a favorite for bicyclists and motorcyclists.
But, what does all of this have to do with quilting? Well, I'm getting there. If anything can inspire a quilt, this area can.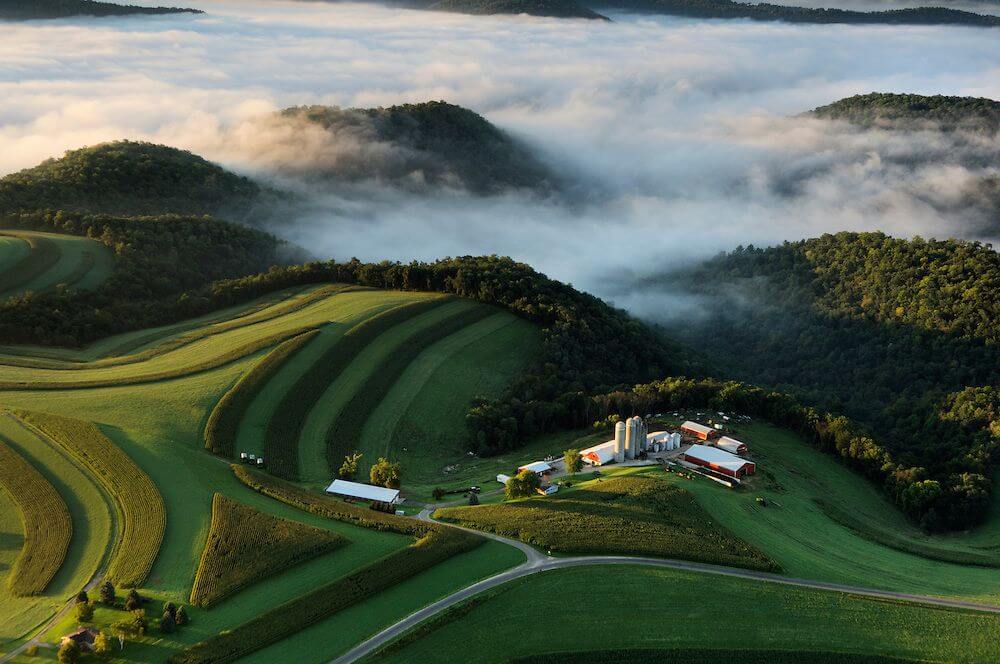 This kind of color and geometry definitely inspires a quilter.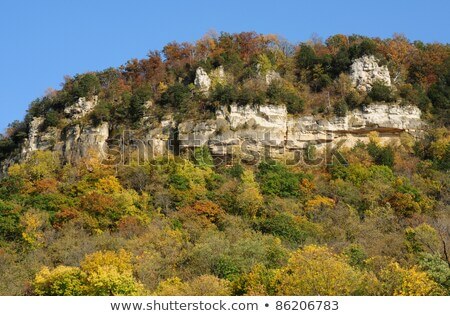 When we first built it, I set to work making a ton of quilts to cover all of the beds. We had huge windows to bring the outdoors in, as they say. So, it was hard on fabric as all of that light faded the quilts over time. After 20 years of being pulled outdoors to be wrapped around a stargazer next to a campfire, they became very worn.
Sigh. Now we're selling our castle in paradise. These quilts have seen a lot of love, but newer quilts have taken their place. There are only so many that you can keep, and maybe, just maybe, someone with a lot less fortune than me would enjoy some of these. Maybe some of the magic from Southwest Wisconsin seeped into the batting and the stitches, and would bring some good karma to someone's life. So, off to Goodwill some of these went.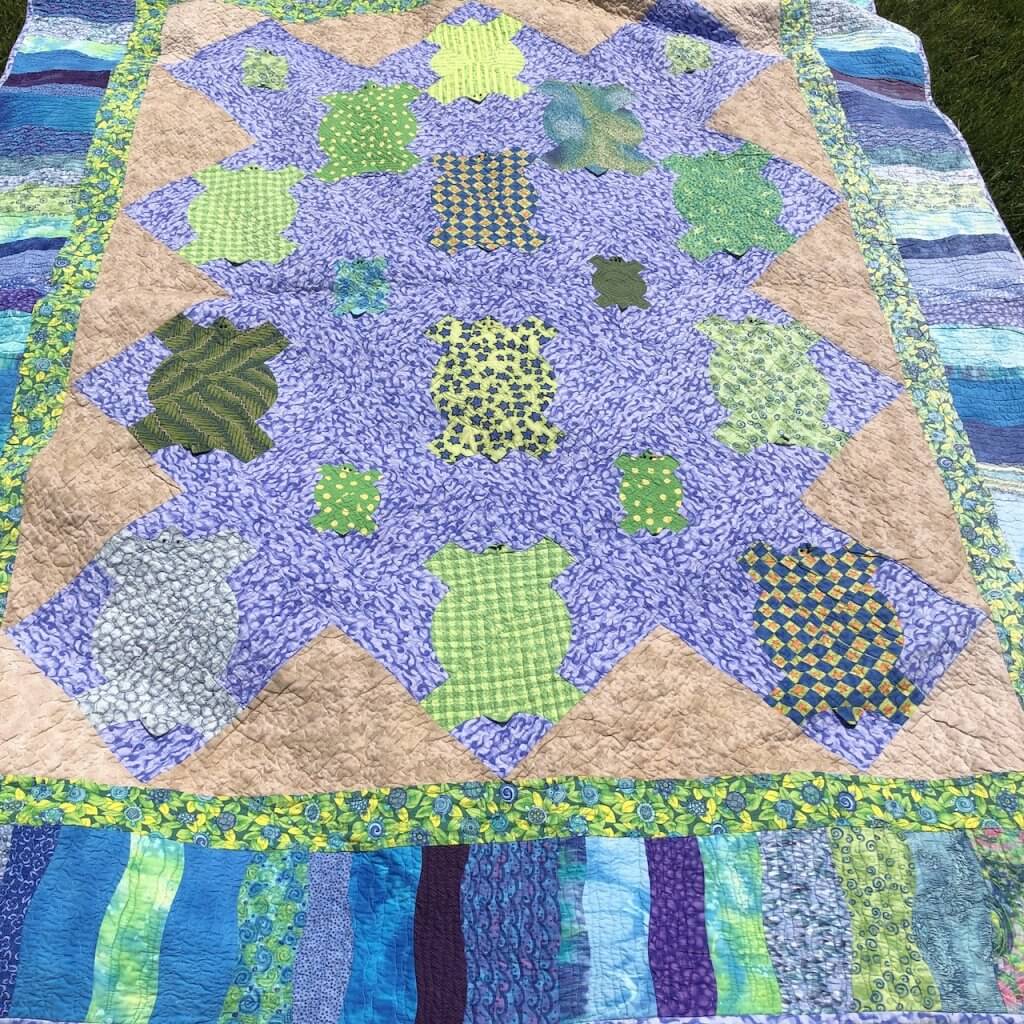 Faded over time, this quilt made in the 90s found it's way to Goodwill and hopefully, hopefully, someone less fortunate will love it with all of their heart. That's how you say goodbye to an old quilt.