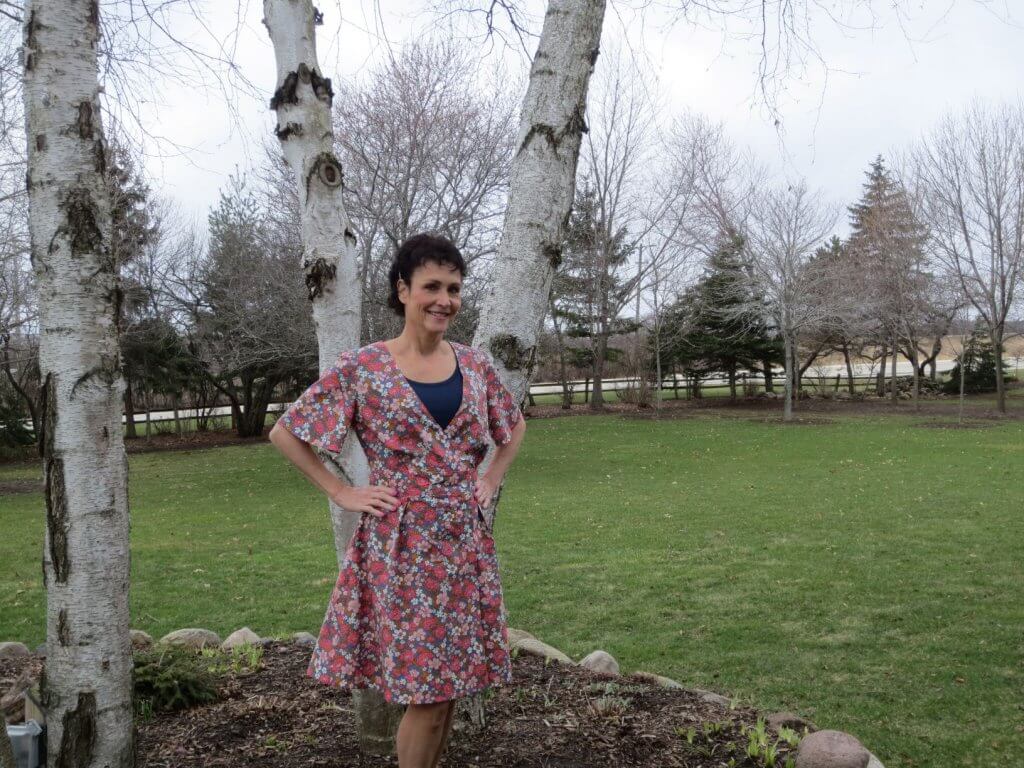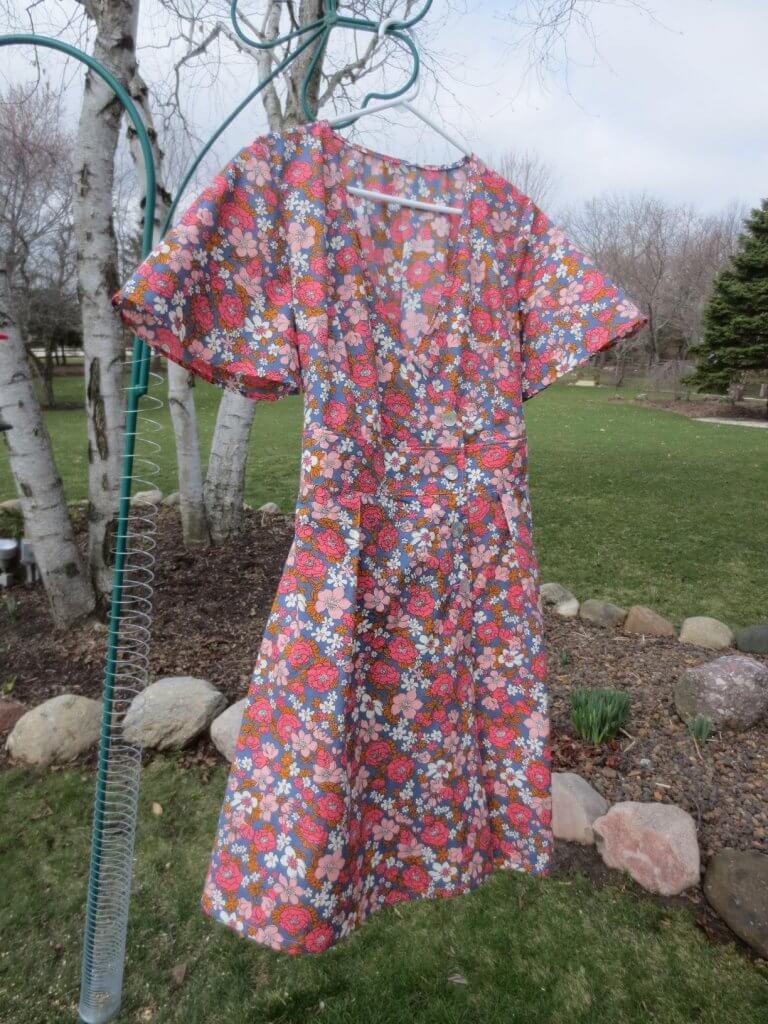 This dress is now complete! It is made out of cotton lawn that is light as a feather and perfect for summer. The dress is a wrap dress, and Judy has the pattern in her shop, along with several colors of the lawn print. Want to know more about lawn so you can work with it easier?
By definition it is a fine plain weave textile, chiefly of cotton. It has fine, high thread count yarns with a silky, untextured feel. While it is beautiful for dresses and blouses, it can be good for linings due to its supple draping feature.
Lawn and voile are similar and often confused. Lawn has a higher thread count and smaller yarns; it will resist wrinkles and clothes keep their shape well! It doesn't have any noticeable shrinkage. Wash in cold, and tumble dry low. Because it's "semi-delicate", press with a low temp and use a pressing cloth.
With regard to sewing with it: use extra fine glass head pins, and use a 60 weight thread with the smallest universal needle. Lawn frays VERY LITTLE, so is surprisingly easy to gather. If you have to mark the fabric, don't use marking pens! Use a water soluble pencil. If you require interfacing, use a fusible sheer – it's light weight doesn't lend itself to sew-in or heavy weight very well.