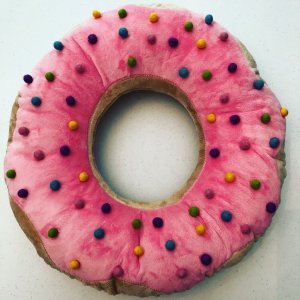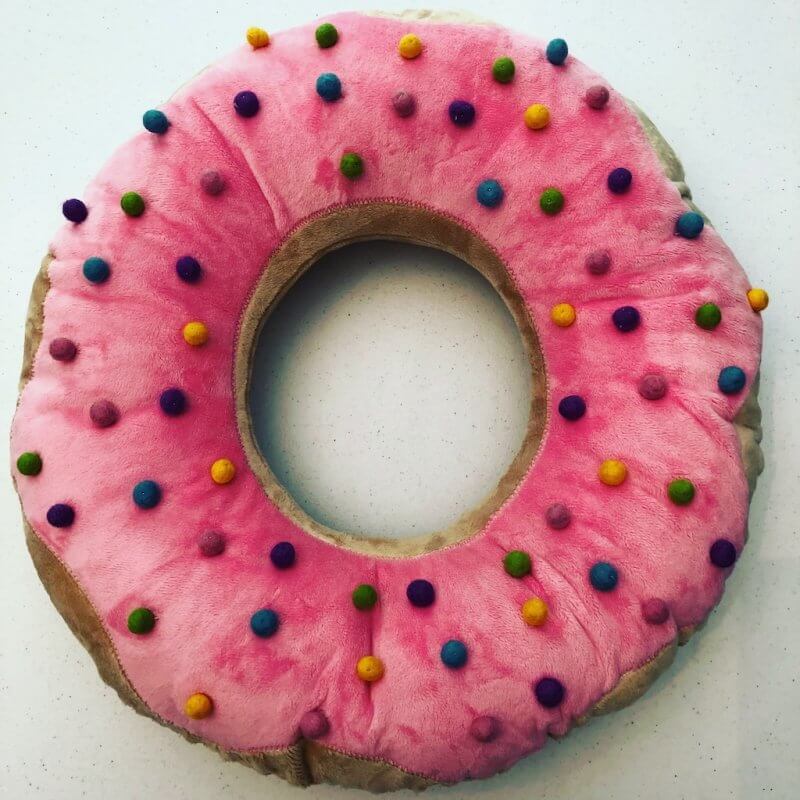 In this class you will learn how to do the donut pillow. The pillow can be cut out before coming to class, or you can cut it out here at the Bungalow. The class is 3 hours in length. You can look at the tutorial on this site for the beginning construction, but the sewing and the turning of the donut can be tricky, and some may need help.
Cost of the class is $25.
You will need:
Fabric for donut 3/4 yard of cuddle
Fabric for frosting 5/8 yard of cuddle
sprinkles for the top
sewing machine with zig zag capabilities and walking foot
Call 920-517-1910 or email me at [email protected]
You can also contact me through this website.
Disclaimer: I strongly advise buying any plush fabric from big box stores or online. These are not manufactured in the same mills as the top quality fabrics. They may even have the same name on the end of the bolt, but with a much lower price. ********These are sold by the same manufacturers but often manufactured in different mills using inferior product.************I can't stress this enough.