Everyone loves these fun, easy, throw or baby blankets. They are always one of the first thing people notice when they come into the shop. They always ask how to make the mitered corner, and, how are these made anyway? So, I have decided to have a demo day. These are fun to make, and there's a little trick to the miter. However it doesn't take a full class to learn these.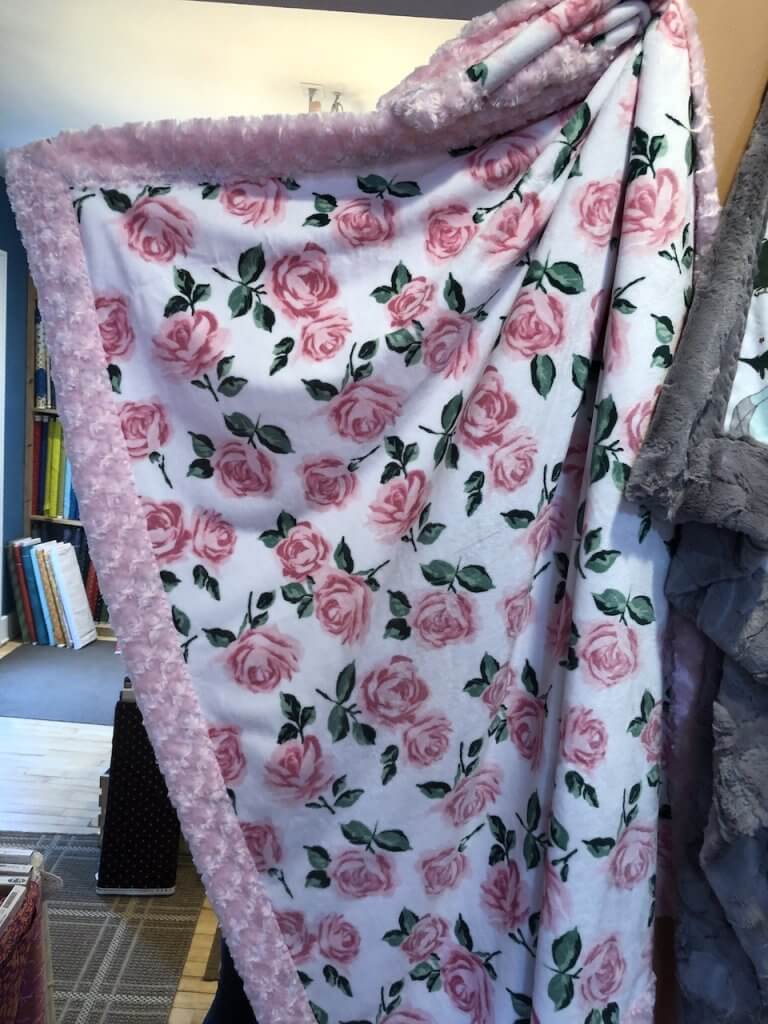 We will have a little demo and some lemonade. Make sure that you call ahead to let us know that you're coming. It's free, but we really need to know how many people to expect. If you call and tell us, be sure to follow through. There's nothing more frustrating than planning a nice event and having "no shows".
Here's where to call: 920-748-2905 or 920-517-1910. You can also email me at [email protected] or contact me through this website. See you soon!