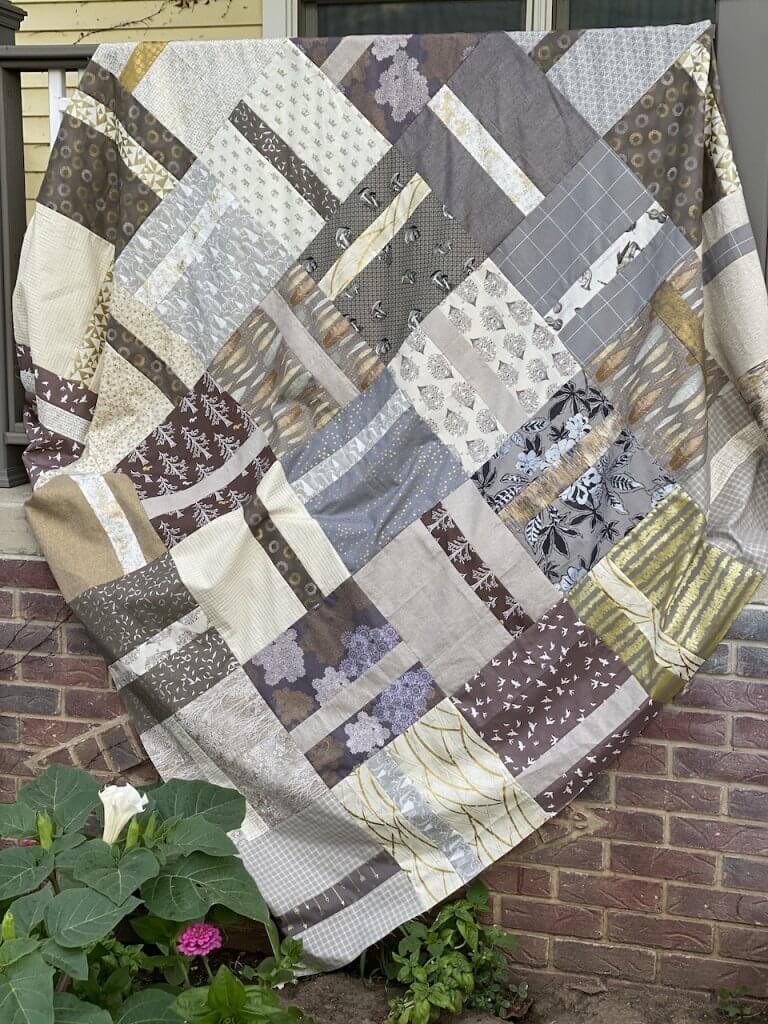 I can't think of a better name for this…when I looked at it, I thought I would name this "Paved with Gold" because of the bars going different directions. This quilt is not exactly original. I have seen variations on this design from other quilters. I once made one using a layer cake that was very similar.
This quilt uses all sparkle fabric. By that, I mean that each block has either some metallic in it or frosted fabric. That is my ultimate favorite. I can't get enough of metallics. I have always loved the glitz.
Want to know how to make this? Well here we go.
Instructions for Paved with Gold
Quilt Size 72" x 72" Block size 12 1/2" x 12 1/2"
Supplies:
3/8 yard of 18 different metallic fabrics
Thread to match
Rotary Cutter
Rotary Mat
Quilting Ruler
Cutting:
Cut 36 rectangles that measure 12 1/2" x 11" from the various fabrics. You will repeat each fabric one time.
Cut 36 rectangles that measure 12 1/2" x 2 1/2"
Subcut:
From each of the 12 1/2" x 11" rectangles , make a cut across the 12 1/2" length of the rectangle as shown, varying the placement of the cuts on the rectangles, making some closer to the center and some closer to the edge.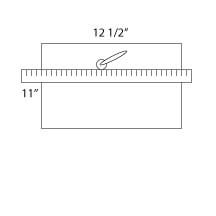 Make the Blocks:
Sew a 2 1/2 inch strip of a contrasting fabric in between the two rectangles cut above. Press the seam allowance toward the 2 1/2" strip.
Repeat for all of the 36 blocks.
Sew the Rows:
Sew the blocks together in rows of 6 each. Alternate the direction of the blocks as shown in the photo.
Sew all the rows together, pressing the seam allowances toward the dark.
Yes, it's really that simple. It's a simple quilt in which the fabric does the work. Layer your quilt with batting and backing and quilt in your favorite manner. Bind it off.