I love this pattern. Because of the way that it is designed, it makes any fabric drape beautifully. We made this piece using double gauze. Double gauze, if you don't already know and sew with it, is an amazing substrate. This is Embrace, from Shannon Fabrics. They make the best double gauze. It has nice drape but nice substance. You would think that garments made using it would be see through, but they're not, so you don't have to worry about that. It is cool and airy for the summer. I would also make gorgeous pajamas.
For garments to look just right, the fabric for the garment has to be appropriate. That is why quilting cottons don't always work. They lack the drape. However, that can be counteracted by the way in which it is cut. If it is cut on the bias, and it hangs on the bias, you will have a much better drape effect.
For some odd reason, even though digitally printed fabrics are printed on 100% cotton, they have a nicer drape. I am wondering if it is because of the heat process used in digitally printed fabrics. They are heated up substantially.
This garment was sewn with the double gauze, and because of the way in which the lower section is cut, it drapes beautifully. But, this pattern is also one that would work with quilting cotton. It would be wonderful with a digital print. We have it for sale at the Bungalow, and it comes in several sleeve options. Stop in and check it out. We also have this wonderful double gauze in the shop and on line.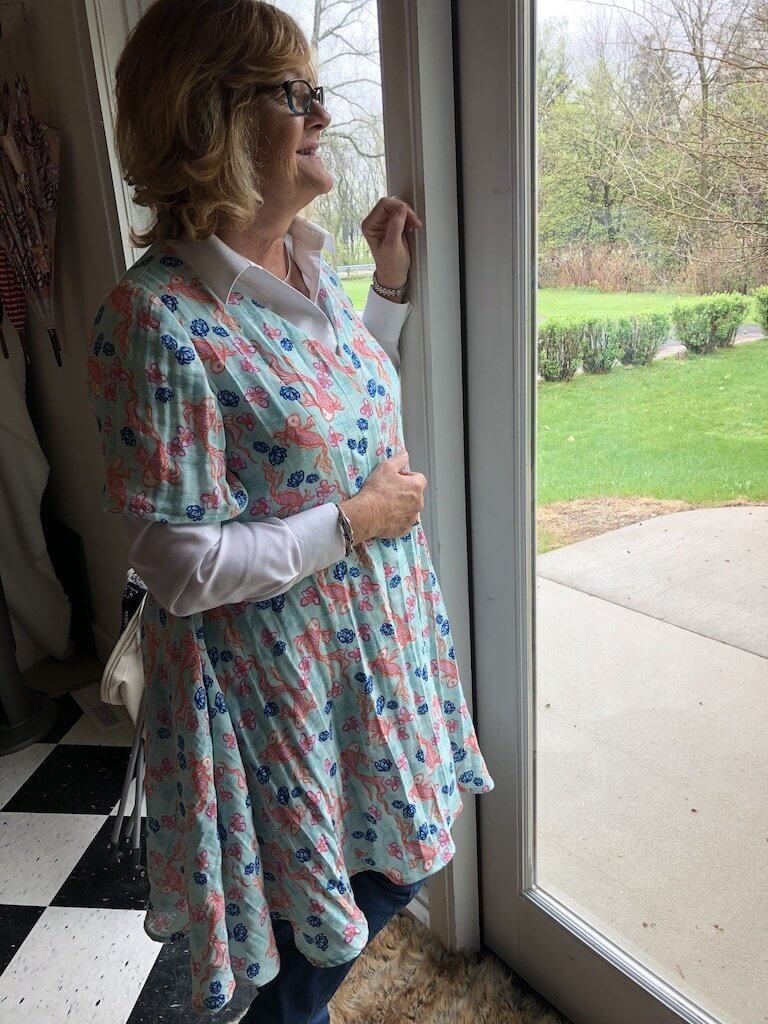 This would be a wonderful swimsuit coverup as well as a light jacket.