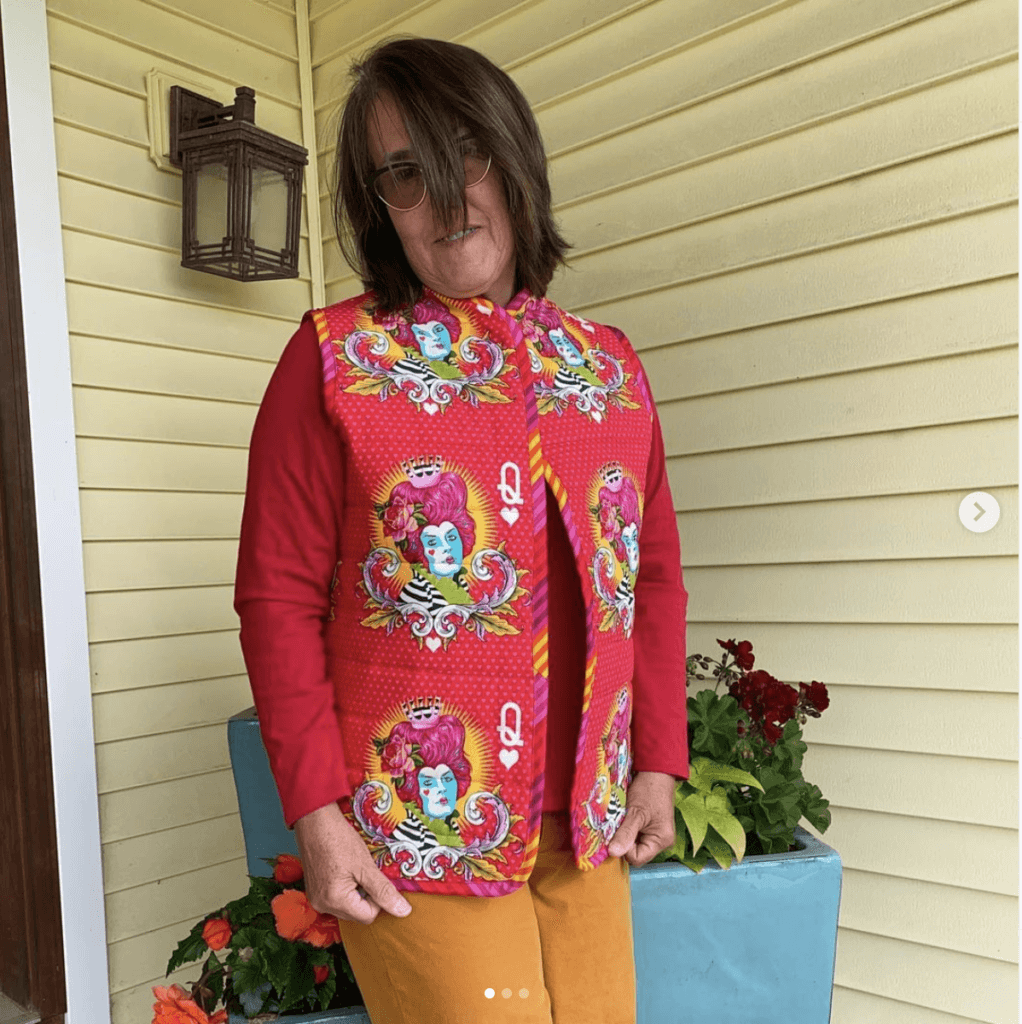 How'd you like to learn how to make this vest? Well, guess what? I am going to do a zoom class for this vest so that you can do this in the privacy of your own home! This vest is not difficult but there are definitely some things that kind of require some in person type finesse. By in person I mean communication with an experienced sewist. You will learn how to quilt this vest and how to apply the binding. You will find yourself making this over and over again. *****I have been given written permission by the manufacturer of this pattern to conduct this class****.
Join me on July 12th at 10:00 a.m. and learn how to do this vest. It's super fun and I will teach you a lot of concepts that may be new to you. You can order the class Here: https://www.etsy.com/listing/1036742467/vest-class-via-zoom-on-monday-july-12th?ref=shop_home_active_1
What you will need for this class:
Pattern which will be mailed to you when placing order.
2 yards outer fabric
1 crib sized quilt batting
2 yards lining fabric
3/4 yard of fabric for contrast binding. (optional). Should be able to cut binding from the two yards of the main fabric but if you want the binding to contrast, then you will need additional fabric.
sewing machine in good repair that you have sewn on very recently
marking pen that washes out
walking foot for sewing machine This is a must
thread to match
iron and ironing board
Rotary cutter and ruler with a 45 degree angle marking
Rotary mat
Scissors-dressmaker's shears and junk scissors for cutting paper
Pins and seam ripper
Once you sign up for the class there will be other pertinent information that will be emailed to you.
There are no refunds for any reason whatsoever once you have signed up.