Instead of waiting for good news, let's create some. Last year, Cathy Roeder and I took quilts down to the border for the refugee camps. There are still hundreds of people living on the border in some very sad conditions. You could make a family very happy and warm this Christmas by making some whole cloth, or very near whole cloth quilts.
All you need to do is get the free batting at the Bungalow. I will distribute batting for a 72" x 72" quilt. You can also pick out fabric to make one if you don't have stuff in your stash that you're willing to use up. If you have batting that you're willing to part with that would help as well. You can use your own batting too.
Make a quilt back and then lay the batting on top. Apply strips of fabric starting in the center and work outward. The strips can be about 8 inches wide or smaller. Lay a strip in the center and another one on top of it, right sides together. Stitch along one edge. Flip it right sides out, smooth and repeat with another piece of fabric until you have a quilt as you go quilt all done. There is a You-Tube video for how to do this. https://www.youtube.com/watch?v=rLpezOSciBY&t=131s
This year we will be shipping the quilts. If you cannot make one, perhaps consider a monetary donation to help with the shipping costs, which will be astronomical. Let's make some good news for a change.
You may wonder how to obtain the materials since our hours are so limited. I will be announcing on Facebook when I am in the shop, or you can call or email to make an appointment that works for you.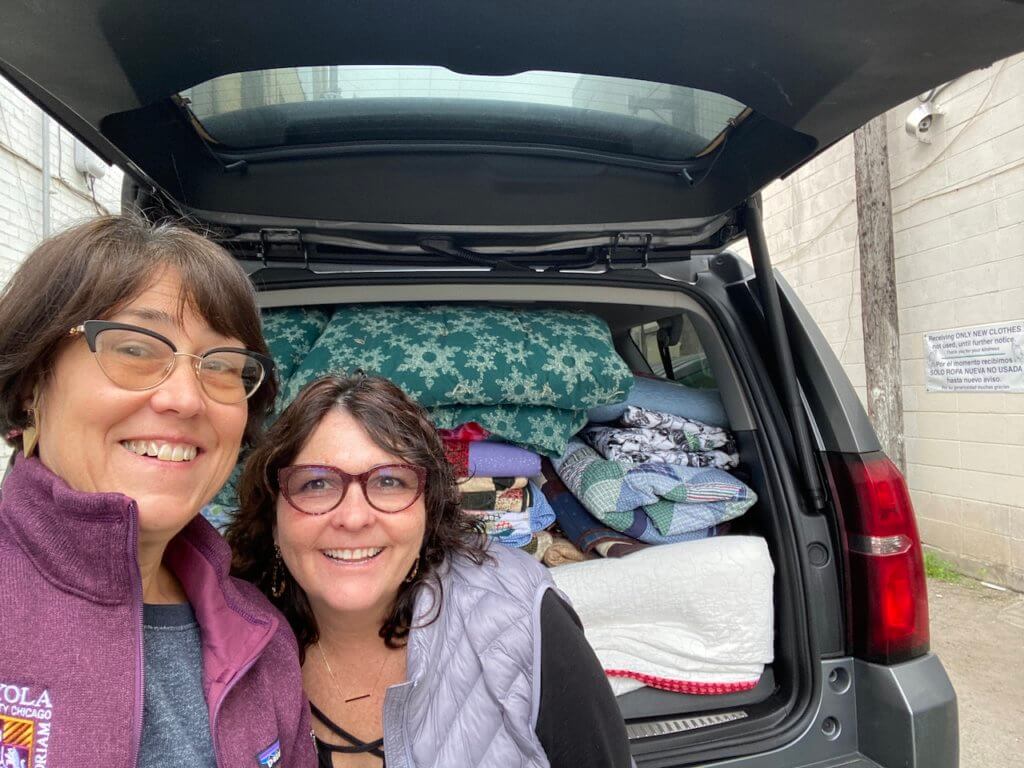 Thanks for considering this and God Bless!