So, I bet you're wondering how this will all unfold? Well, it will unfold as a block of the month. There are 5 blocks, as opposed to 12. A year long block of the month simply drags on far too long. People tend to lose interest. A month is not a long time to get something done.
In the quilt world a month goes by very, very quickly. What tends to happen with a 12 block block of the month program is this–the blocks pile up, and people lose interest. With the 5 block block of the month, not only will you get done sooner, but they block project won't pile up. Since the blocks are the same in each row, and they are repeated, it keeps the quilter interested.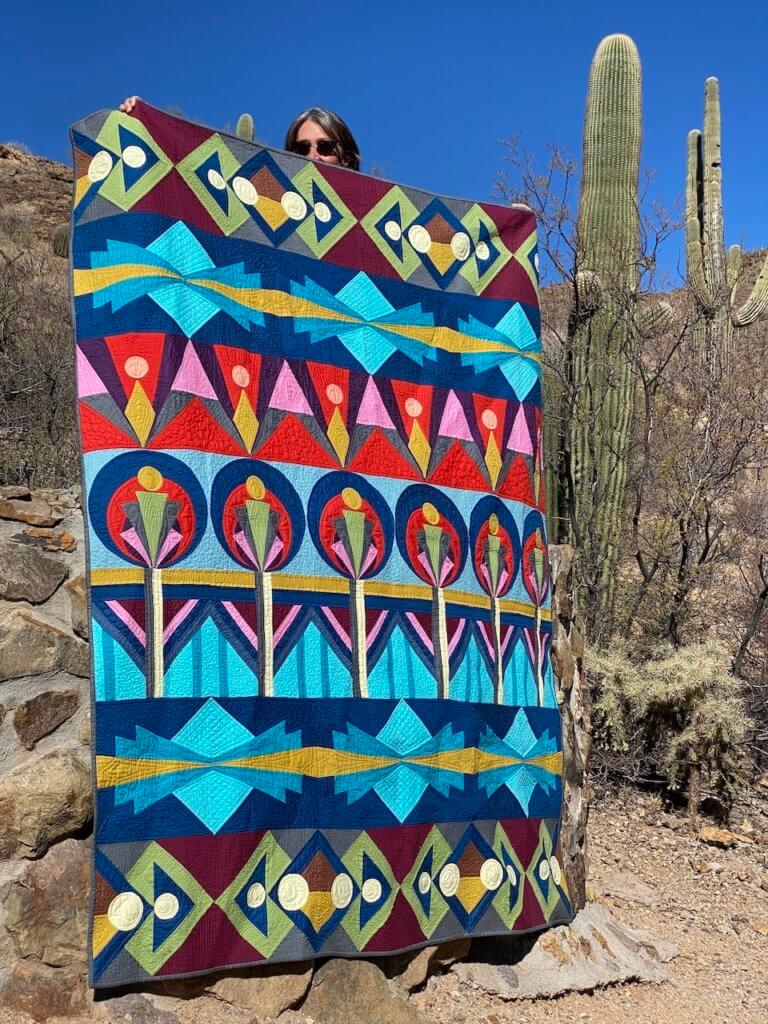 See how the blocks are repeated in each row? Well, you will receive enough fabric to finish each row with the block pattern. So, instead of having a bunch of tiny little pieces, you will get your fabric and your pattern. It just makes a whole lot more sense. I love how well thought out this is.
Also, you will be getting a great experience sewing with shot cotton, if you've never done that before. It's super fun and they're so workable and beautiful. You will be hooked.