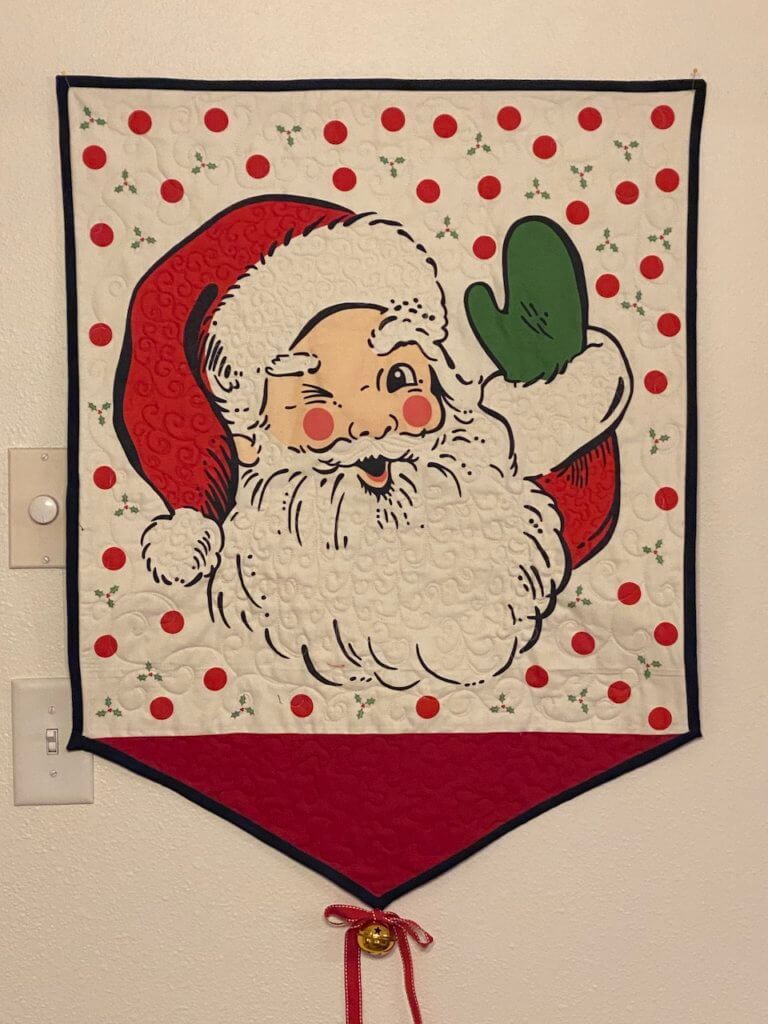 This door banner couldn't be cuter or simpler. All you need are the following:
Santa panel from Moda
1/4 yard solid red fabric
3/4 yard fabric for back
3/4 yard piece of batting
1/8 yard binding
Cut your Santa panel so that it is squared up. It can be a rectangle or a square, but make sure that the corners are square using a quilting ruler.
Measure the bottom of the Santa panel.
From the solid red:
Cut a rectangle that is 8" wide x the length of the bottom measurement of the Santa panel plus 1".
Find the center of the rectangle by creasing it in the center. Then cut the rectangle into a triangle as shown: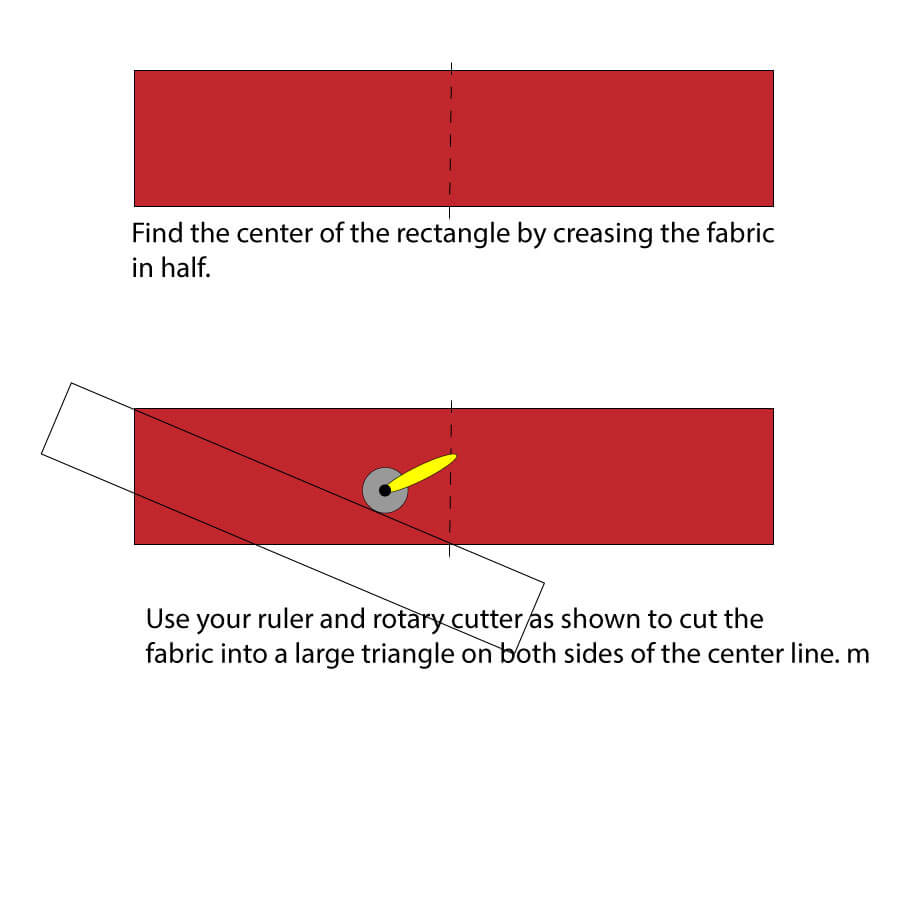 Find the center of the Santa panel and place a pin at the bottom. Match this with the center of the triangle (crease), and pin right sides together. Stitch.
The panel should now look like this: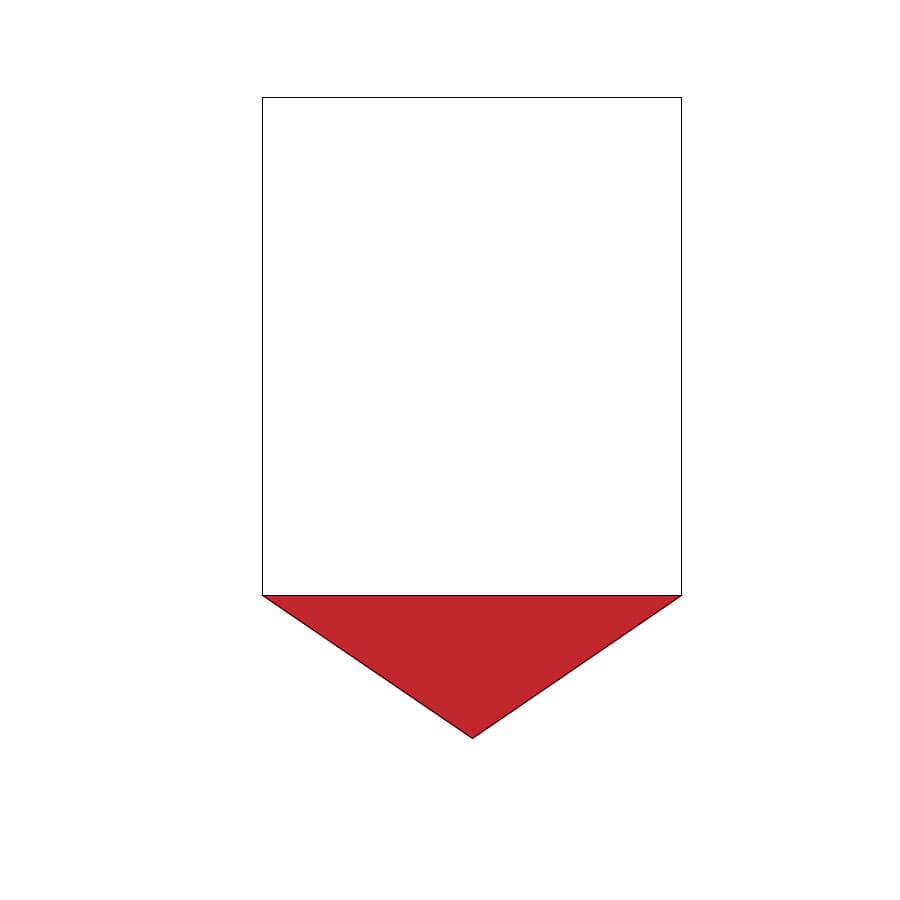 Layer the unit above with the batting and the backing fabric. Quilt using your favorite method, whether that is by hand or machine.
Trim the entire quilt sandwich along the edges. Bind.
Add a dowel, or hooks to the back. You can add a bell at the bottom or any festive decor. Enjoy! This would make not only a cute door banner but also a great way to pin Christmas cards. Add your Christmas cards to the edges and the bottom.