I made an infinity scarf with Shannon Fabrics Seal Cuddle. I honestly couldn't wait to do it. Following is a quick tip…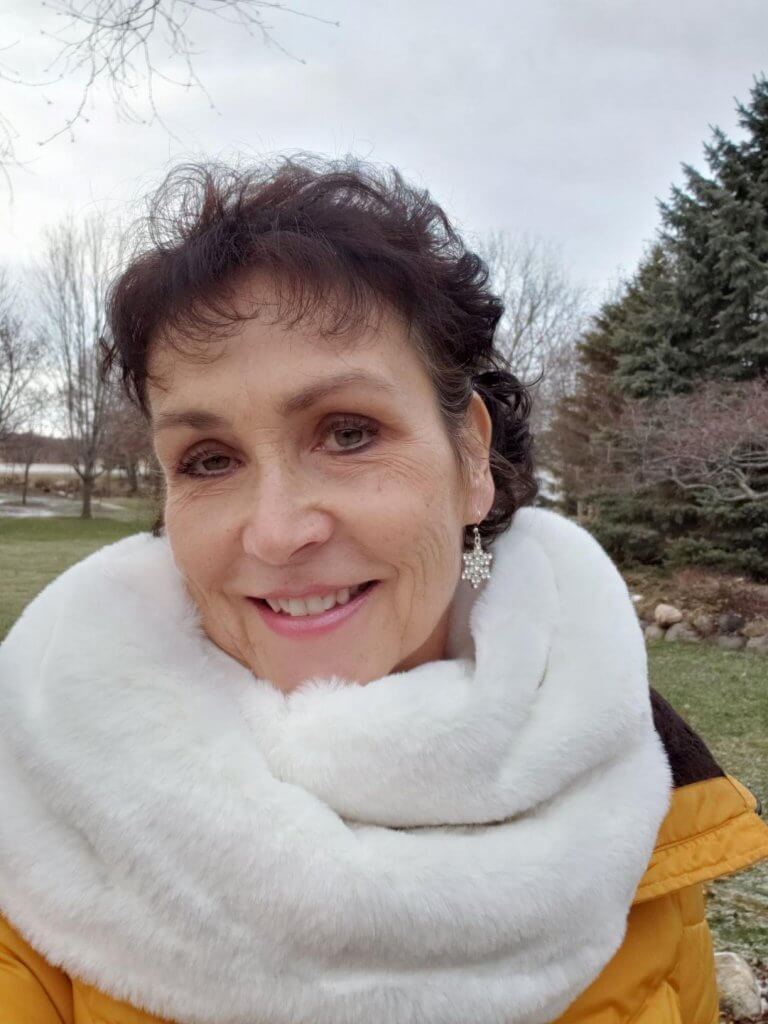 I saw Judy's pink one that she featured previously in this blog, and also FELT it. Oh my – it is really luscious – soft, warm and "silky" … a new description for a faux fur fabric, for me anyway. The one pictured is the one I made with white seal cuddle. I made two of them for Christmas presents, and I don't think I want to part with one of them. The first picture below is of a shot from Judy's YouTube video https://www.youtube.com/watch?v=JcT_W5lvgDA&t=11s .
Because the fabric is so thick and a bit slippery, it may be easy, when pulling the fabric through to sew the 2nd seam and connect the two ends, for it to get twisted. Just make sure you pull the far end of the long seam straight through. Other than that, it's so easy you will have to make many of these!! It took me less than 1/2 hour!