How many of you reading this have ever sewn a robe? A robe can make you feel positively elegant.
I remember when my mother was sick. Now this may seem a little morose for a blog post, but one of the things that she did was to sew herself an absolutely beautiful robe. She bought some luxury fabric, and sewed herself an elegant bathrobe. I think that is great therapy. What a smart woman indeed.
So, I sewed this robe. I am not sick, but I know that feeling pretty is important. So, I have the pattern at the Bungalow. It's easy enough for a beginner. You don't have to line it, but I line everything, so bare with me.
In order to line this, or anything, you simply make the exact same pieces and sew them right sides together. You find where they join in common, like the front band, and make that the joining place. I made the garment exactly the same for the inside and the outside, and then joined them with the band that goes around the neck edge. Also, the cuffs and the bottom cuff are the unifying spots. Great places to unify them.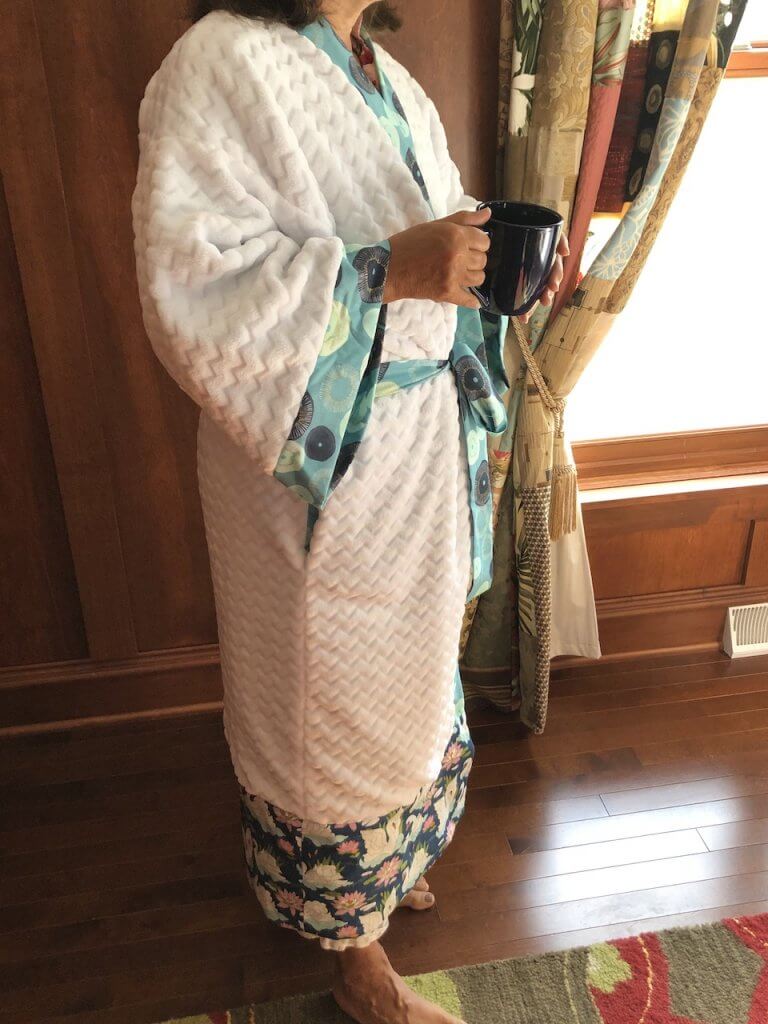 The band at the bottom was added in extra. The pattern had no bottom band, but if you can sew a pillowcase…..same concept.
Here is where the cuffs joined. I sewed the exact same front, back and sleeves and inserted the lining wrong sides together with the robe outside.
I added the cuff and serged it on. Doing this, I serged together the two sleeves at the same time. Very similar to a pillowcase! It's really that simple.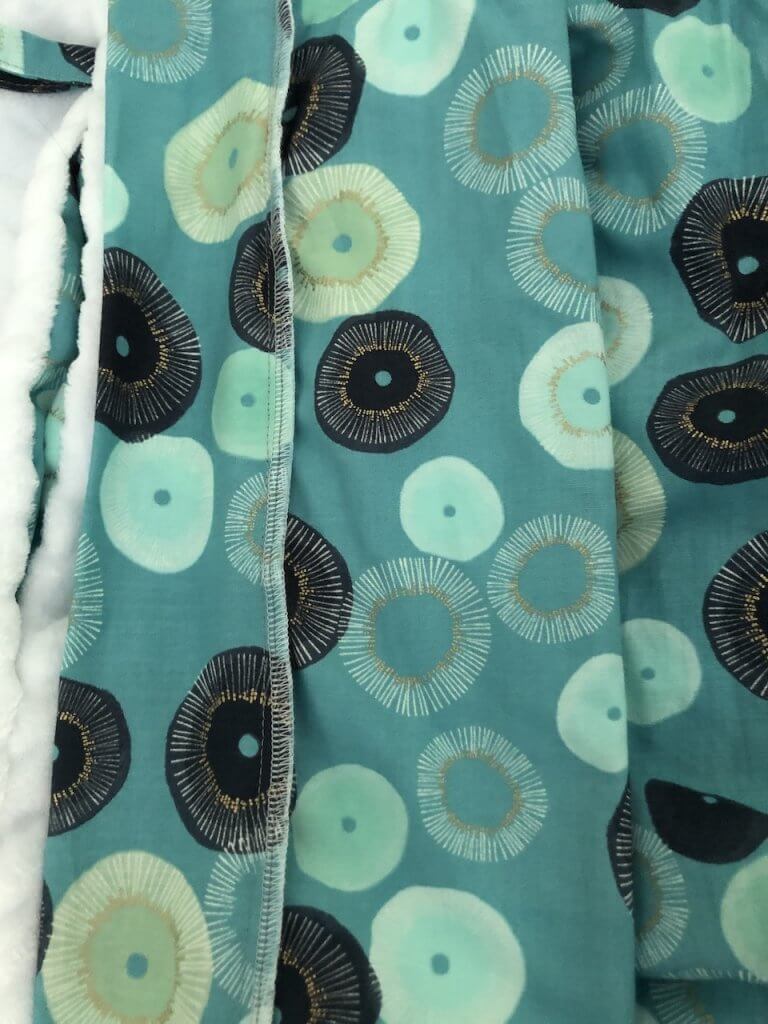 Similarly the front band was serged on to join the neck edge and all along the front edge of the robe. No need to turn anything inside out. Then I added a band at the bottom.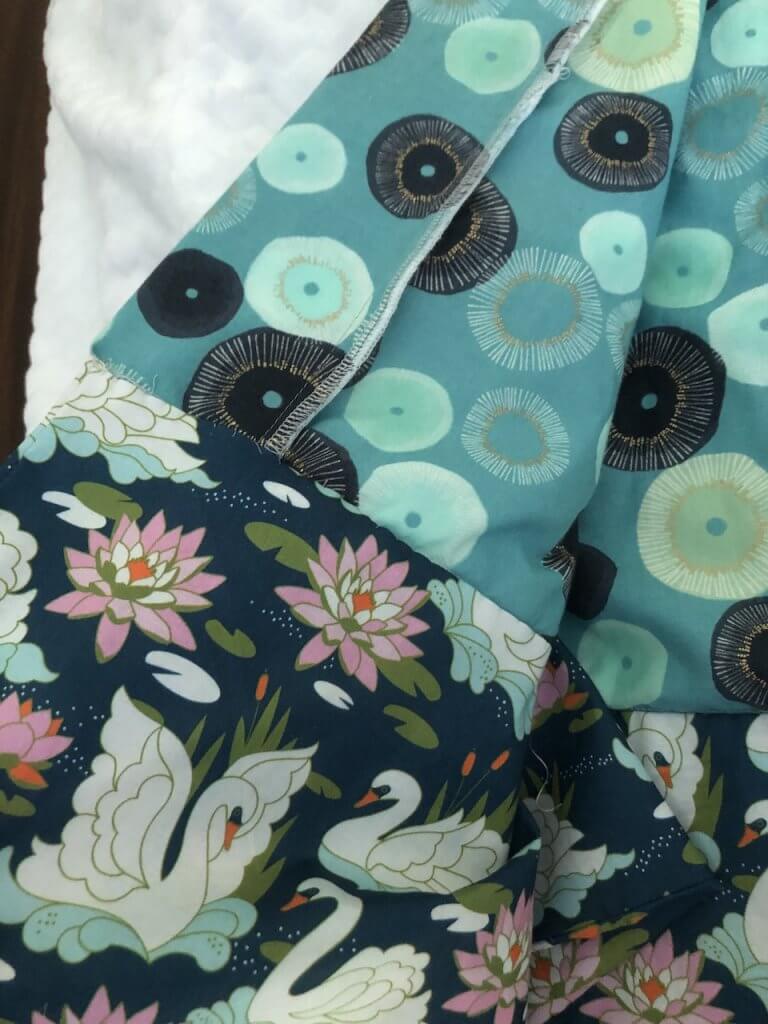 I sewed it right sides together with the front, and then added the same rectangle of fabric right sides together with that band, and stitched it up from the inside.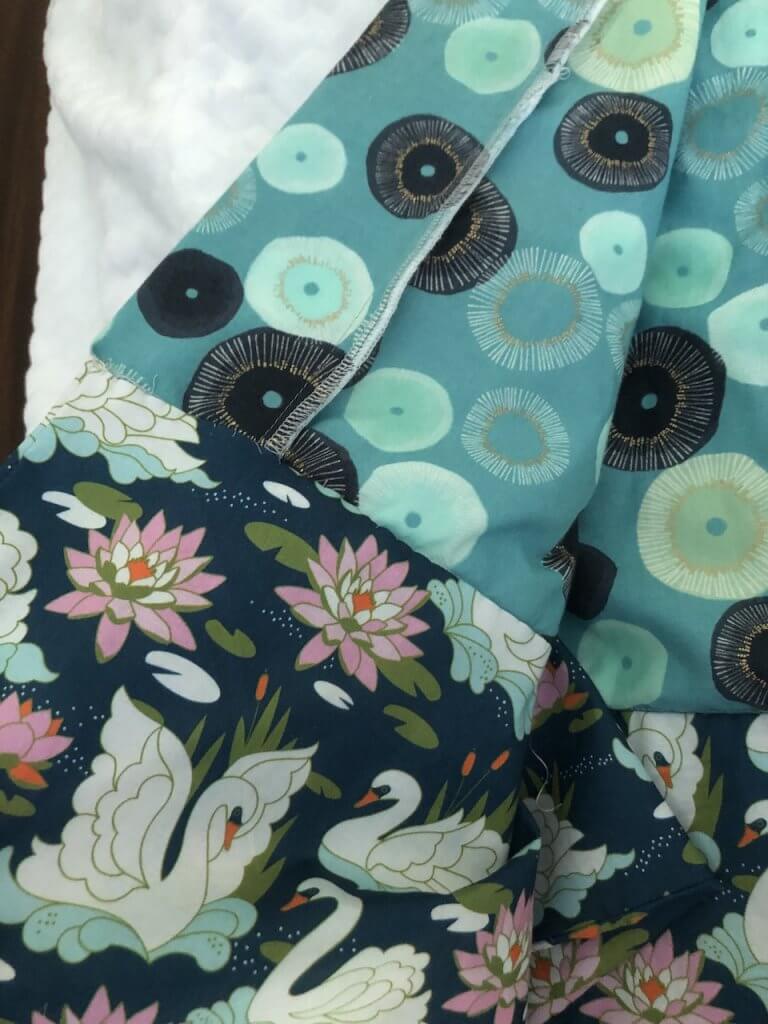 If you can sew a pillowcase, you can do this…honest! Come in to the Bungalow and get this pattern. So elegant. Pick out your favorite fabric and wear it. It will make you feel like a million bucks, I promise!