So this club of ours has gone through iterations of different names. We called ourselves Modern Quilt Club, and Contemporary Quilt Club, now we simply say Show 'n Tell Club.
Why do we do this? Well, how many times are we in guilds only to find that they're a lot of work, and that they require officers. Many of us just want to have fun. Not that guilds with work and officers are a bad thing, they're a great thing. But, the world is a different place than it was 25 years ago. Many of us work, and we get home and we're too tired to do something that seems like work.
Enter, the quilt club. No need to have officers, no need to have required work. We love guild because we get to see other quilters. We have show 'n tell, and we have snack. Those features are the best parts. So let's just cut to the chase.
We dropped the "modern" word, because many people feel that when the Modern Quilt Guild came about it was exclusionary. A lot of people like modern quilts but don't feel like that is all they ever want to sew. They want to do a variety of stuff.
Come and join us on the second Tuesday of the month. It's open to all, and we love a variety of sewists. We have people that primarily sew bags. We have folks that primarily sew garments. Of course, we have quilters. One of our regulars brings her tailoring and alterations to talk to us about that process. It's such fun!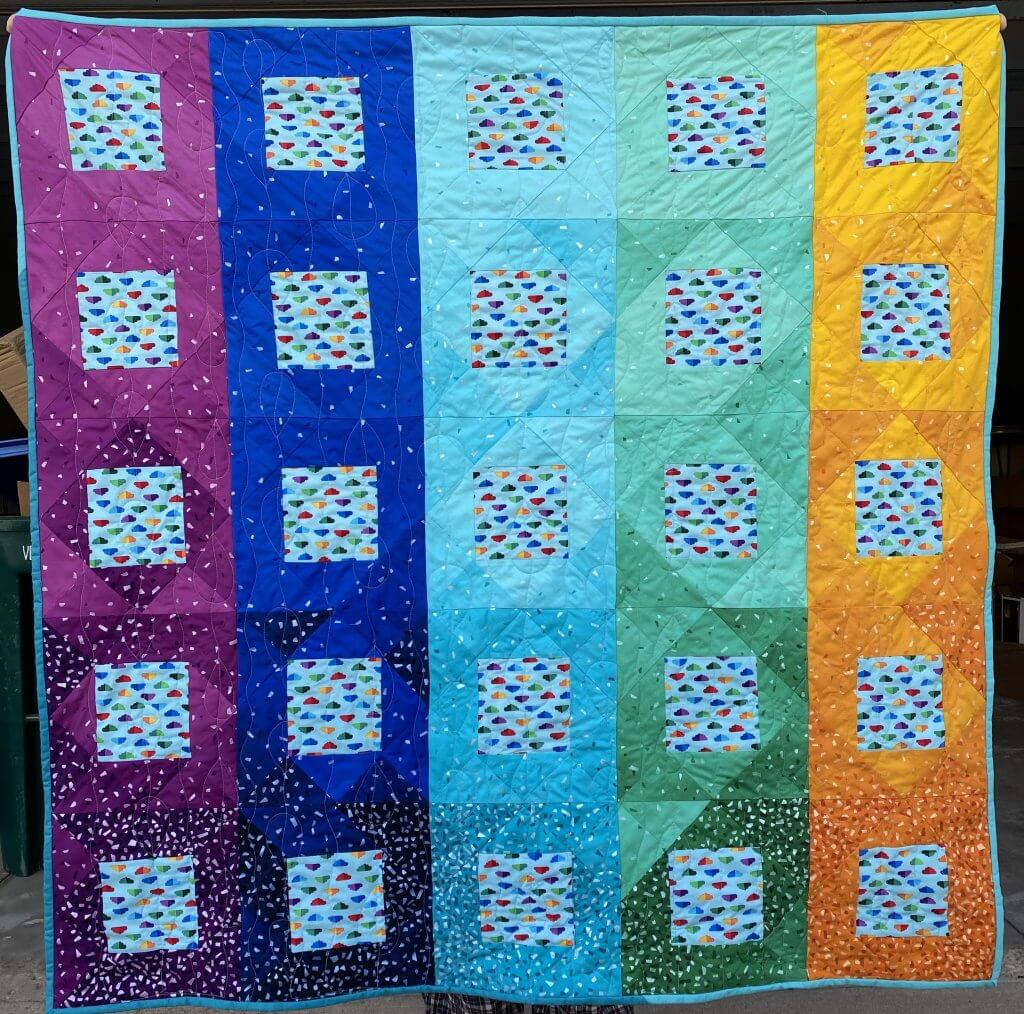 Here's a quilt that I will be showing and discussing this week.
This young man makes cookies for us when we get together. He's the best cookie maker in the world.
So, come on. What else are you doing on a Tuesday night? Watching a show about people that you don't know or are you going to come and meet new people? Join us, second Tuesday of the month, 6:30 p.m.