This is one of the easiest skirts I have ever made. It was such fun too. I don't like to stock things in the shop that are limited to people that are of only one size, if you get my drift. I like to make everyone feel pretty, no matter their size. So I try to seek out patterns that are workable for many people. And why not? We try to please all of our customers. So, this skirt is the answer to many situations. Don't like zippers? No problem. Don't like to make buttonholes? No problem. So, this skirt is tapered at the top to the bottom so that there is minimal gathering around the waist. It lays pretty flat. It's made with panels. By that I don't mean fabric panels, I mean that the skirt is all the same panel, and your hip size determines how to cut it. The sizing is so easy. It is figure flattering. I love to sew with novelties and modern prints. I recently saw a skirt with bats on it for Halloween on the website ModCloth. It was so cute. I was on a mission to sew with my fun prints! I found this pattern and made this skirt.
Here's where to buy the pattern: https://www.etsy.com/listing/748384809/sassy-skirt-pattern?ref=shop_home_active_1&frs=1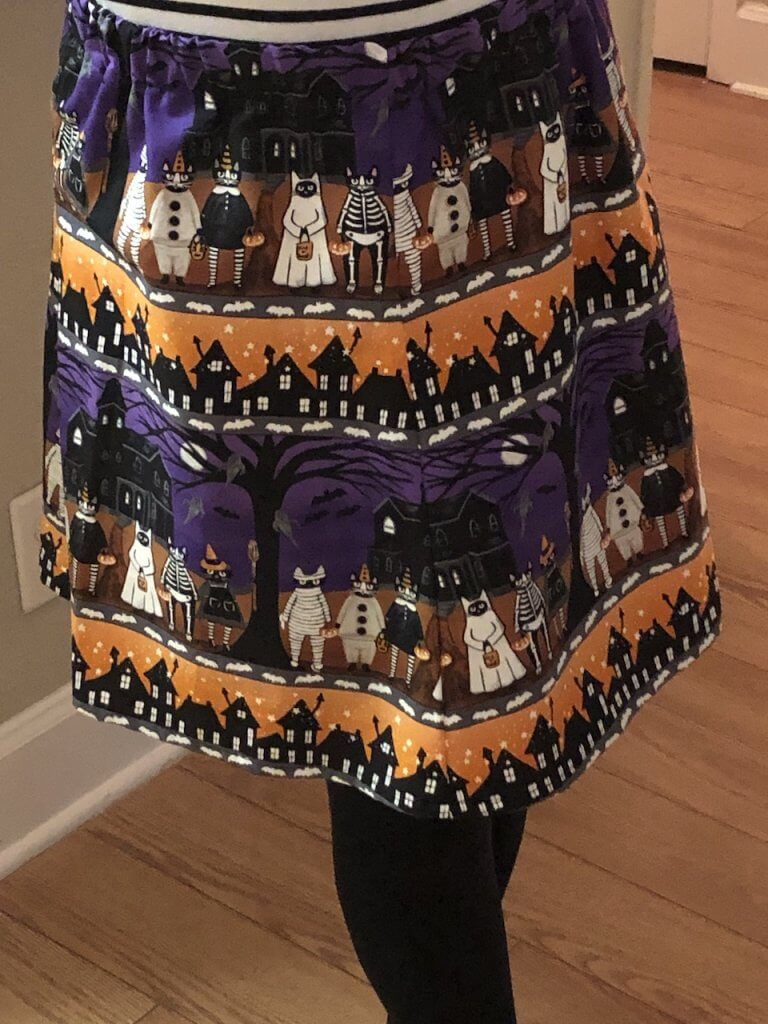 It is actually glow-in-the-dark fabric! Laura took a picture of me in it in our room in Houston and then we all went into the bathroom to see if it would glow in the dark. The bathroom was windowless, and by golly, it glowed! After I made this fun skirt, I made one using the fabric that I had designed for Ink and Arrow Fabrics.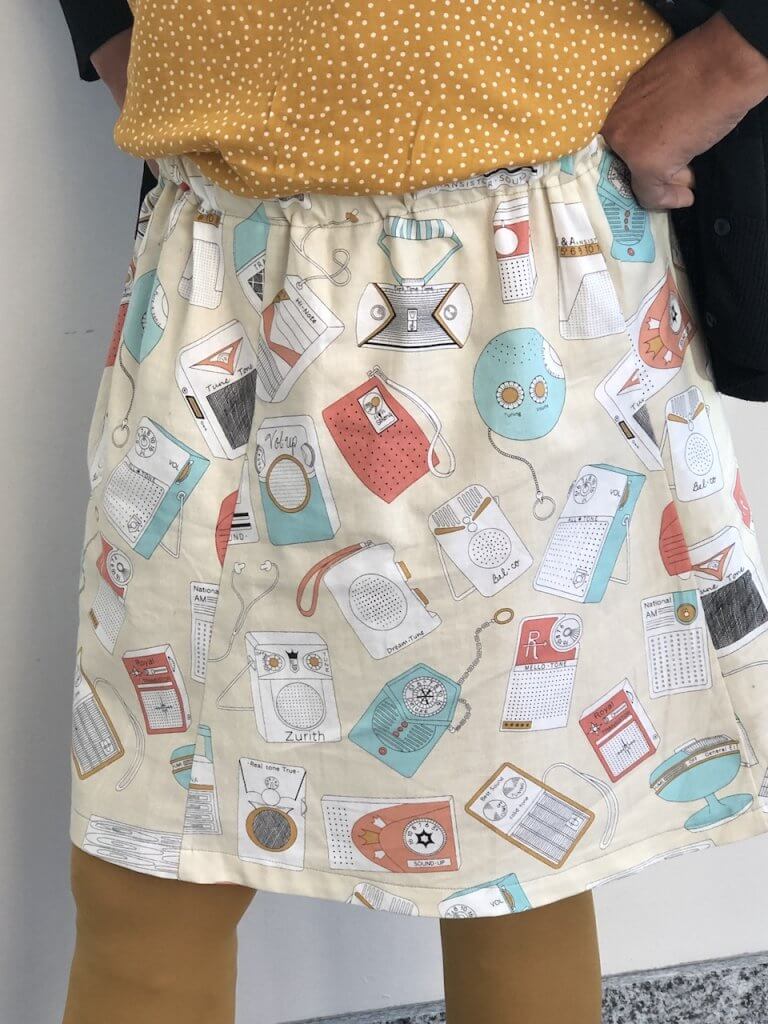 This was a little wrinkled, but cute nonetheless.
There are so many awesome border prints too. I made one using Robert Kaufman's Effervescence, but you will have to stay tuned for that one because I haven't worn it yet.