If you have never ever worked with shot cottons, or you have but it's been awhile, you need to revisit them or start soon.
What are Shot Cottons? Well, first off, I want to show you the quilt that I made recently for Studio e Fabrics. I designed this quilt. It's called Roaring 20s. There was little to be excited about at the beginning of 2020, and things seemed to be getting worse all the time. So I decided to turn that around. I wanted to make something beautiful to celebrate.
Fortunately I had been asked by Studio e to design a quilt that would use Pepper Cory's peppered cottons. Pepper Cory designed a whole line of shot cottons for Studio e, and there were some great new colors coming out.
I designed a quilt that looked art deco. The other key piece of this quilt is that there are many different techniques used.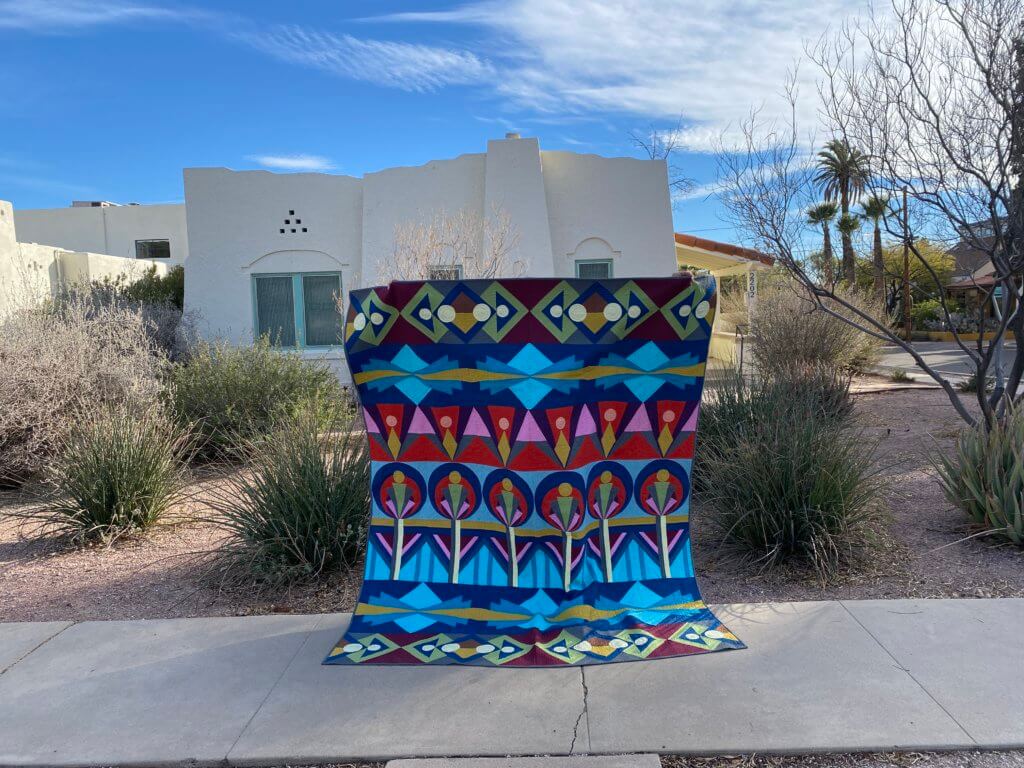 The various techniques allow quilters to either sew it on their machine, or take it with as a lap project. There are parts that are only machine stitching and parts that combine machine stitching and hand stitching. As time goes on, I will release more and more information on this quilt, including how to get the pattern, and how to accomplish it!