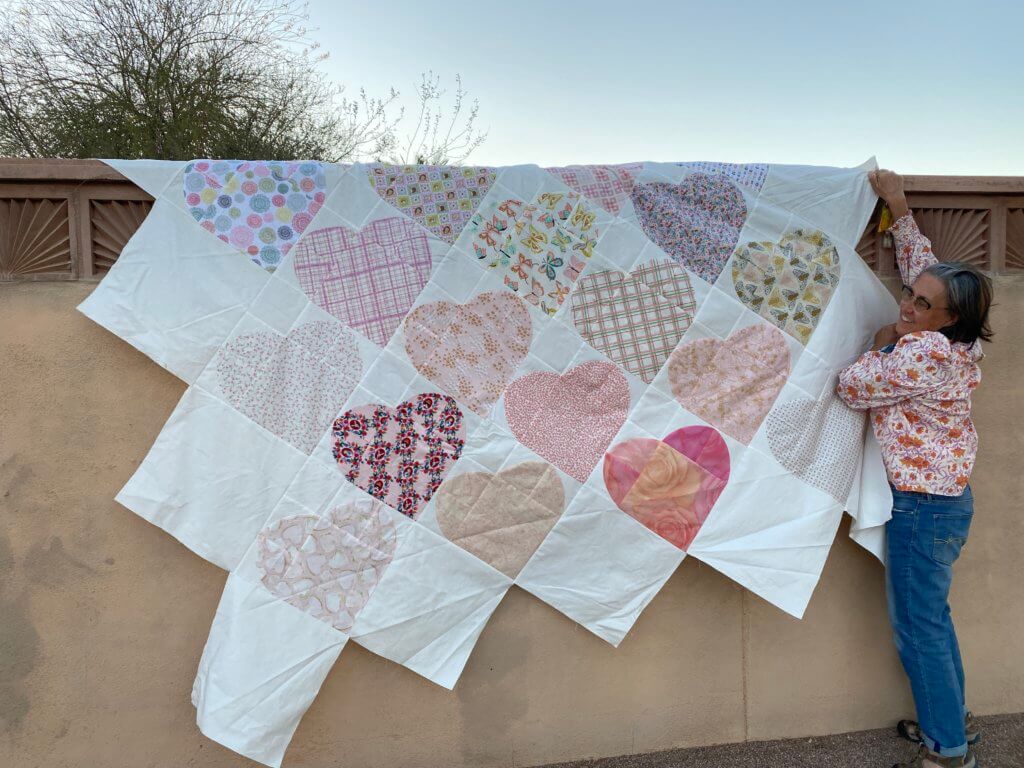 I have a point to make. It's a very important point. We all go to quilt shows (well, pre-Covid we did). We love to look at the quilts. And though we are all genuinely nice people that appreciate great and lesser works of art, face it, we all have our pet peeves. You do, you know it. It's okay to say it. There aren't supposed to be any quilt police and there aren't. So what is the fuss? Well, there are just some things that look better than others. For example, there are some colors that just work better than others. And, there is just something nice about well placed points. So, what is my pet peeve? Wavy borders. I hate wavy borders. There are lots of ways to avoid them and I can expound on those in another post. The one that I am going to pontificate about here, is when a quilt has blocks that are set on point.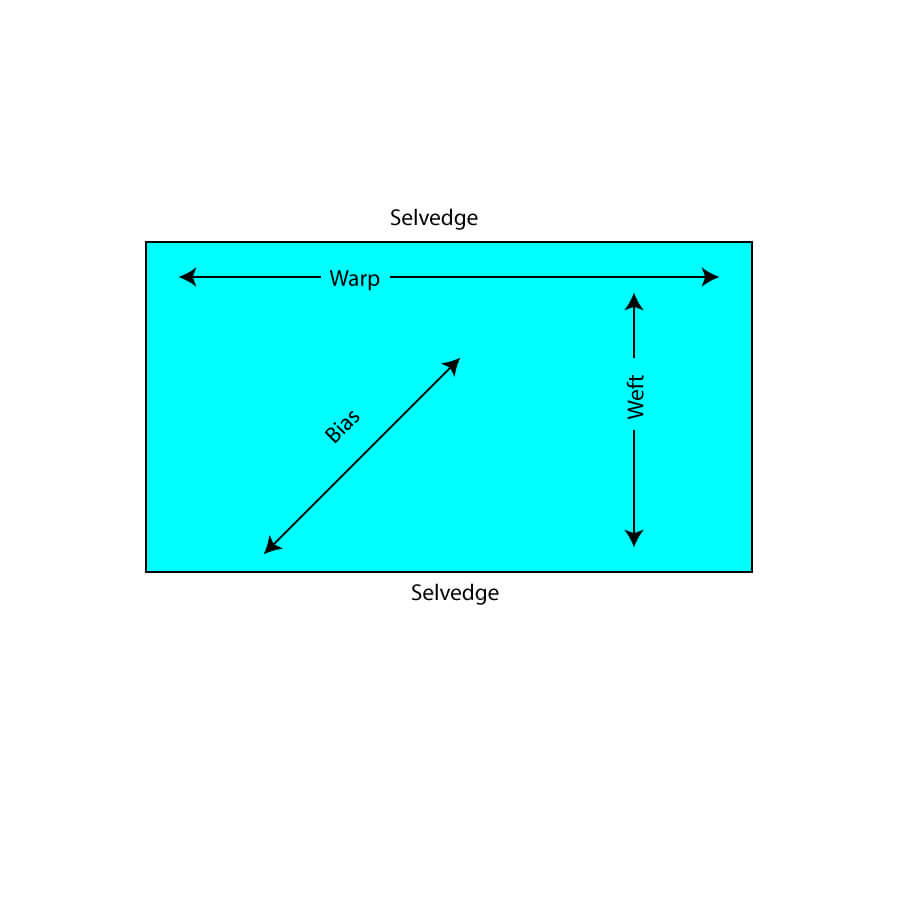 In the above photo there is a rendering of a piece of fabric. With fabric that is woven, the fibers go at a 90 degree angle to each other. That is, they're perpendicular to each other. Take a look at a piece of fabric that isn't a knit. You will see that the fibers cross each other in a weave.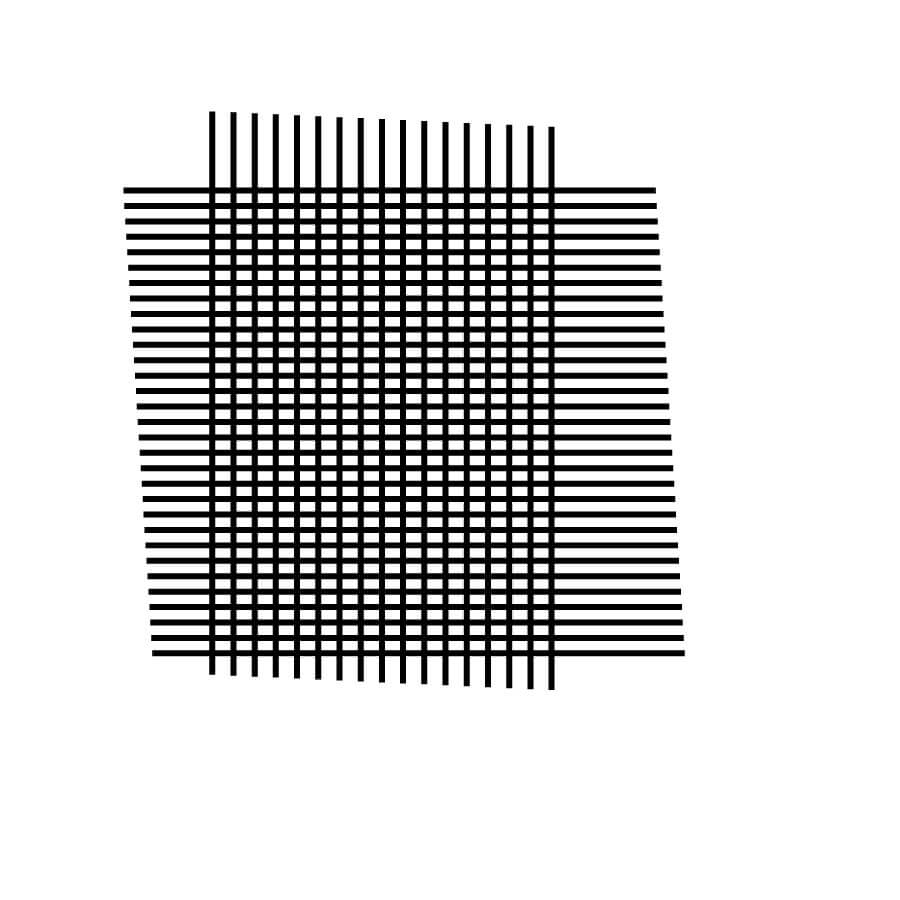 This is what they would look like if you looked super closely. When you cut across them on the bias, you are cutting along the stretchiest edge of the fabric. Well, it's not really even an edge, but if you make it an edge, it'll stretch. How do you make it an edge? By cutting across it! If you cut across the bias you will create a very stretchy edge. See what the bias is in the colored photo above.
Now I can come back to the issue on the table, or on the wall. In the quilt in the main photo, I set my quilt blocks on point, which then necessitates setting triangles along the edge.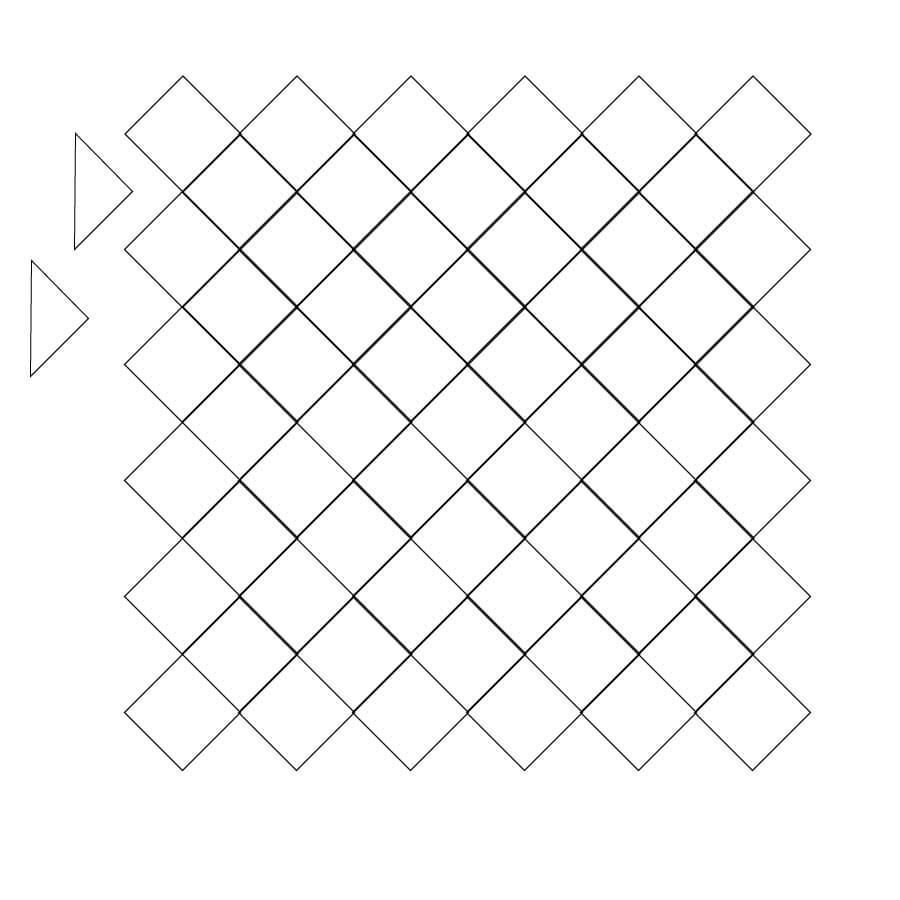 When you choose an on point layout, you need to sew triangles at the end of each row. Your row is now on the diagonal instead of straight up and down. So in order to get a straight edge, you need to sew a triangle on. The image itself shows what it looks like without setting triangles. If you just leave it with squares, you have to trim the squares to get triangles. And, that is what I do.
I always choose to use squares instead of cutting triangles. It takes a while to quilt the quilt or to get it to the quilter. In the process of moving it around the house, or taking it to the quilter, or pin basting it, those triangles that you used as setting triangles are going to stretch along the bias edge, therefore making the border wavy.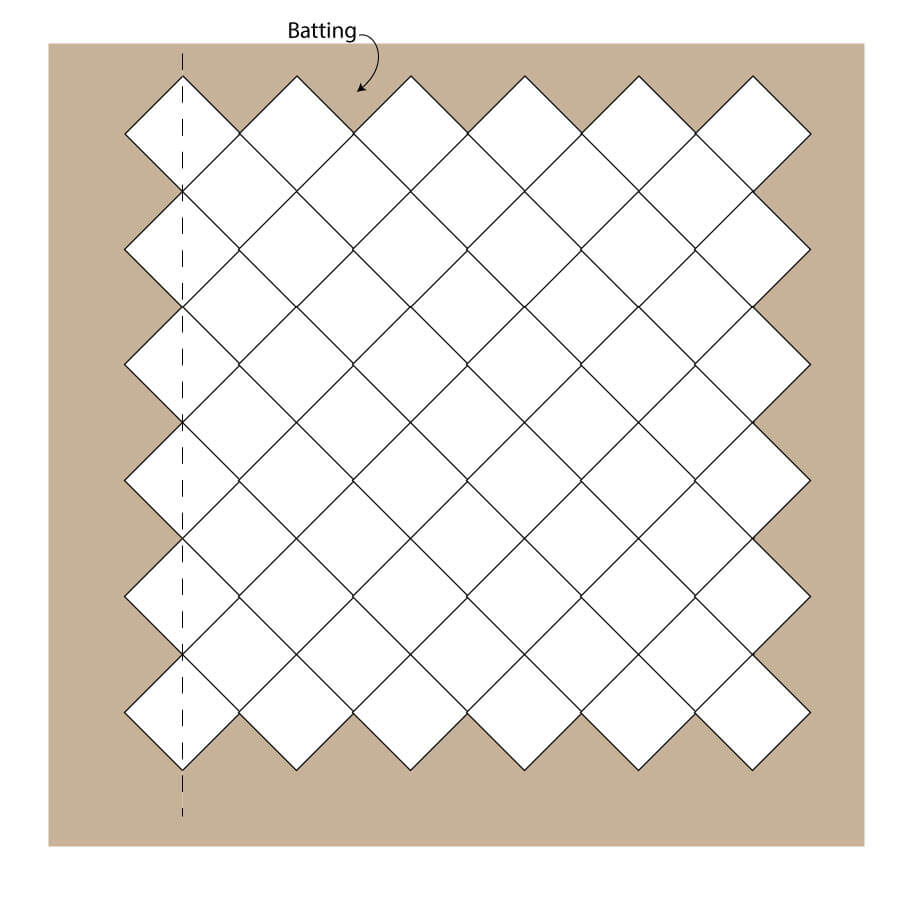 So, I am going to quilt my quilt sandwich before I trim those squares into triangles. I am going to quilt it out to the edges of those squares, all the way out. This will hold it down and stabilize it. Then, when it's all done being quilted I will cut off those points and square up my quilt. And that's the point.