Being a baby in the 60s, I remember little sunsuits. They're super cute and easy because the clothing is all in one piece. They're made for carefree summer days.
I found this pattern and decided it was the cutest thing ever. It's actually a Simplicity pattern. It ranged in size from 1/2, which I am assuming is a little baby size, for about 6 months. I wanted to make a 2 year old size, so I made the size 2.
There was a dress pattern with it but there's something about a romper that I love. But then I thought….if this is a romper and it's made for babies, how the heck do you change the baby's diaper without pulling the entire thing down? It would have to have snap tape in the crotch, and that wasn't in the pattern at all.
Then I started thinking. Snap tape is fine, but the last time I did that it ended up not looking very neat. I hate velcro, because that never looks neat and tidy. And, it always gets caught on everything in the dryer. So, I though it is time to try something that I have been pondering for a while. What about a zipper? Well, a zipper has an end to it that is kind of hard. So, if it were pressing against their leg that might hurt. But, we put sleepers on babies with a zipper right up close to their neck. And, we zip those sleepers up right past little bare legs. So, if it were really a concern that skin was going to get caught in a zipper we shouldn't be using them on sleepers. The soft little polyester zippers should be just fine. The edges of the zipper tape on the sides can be a little rough, but those are always un shielded in the sleepers. So, I thought, I will make a facing so that those edges don't come into contact with skin.
I am surprised that baby pants were not made with zippers long ago. This worked so well.
The sunsuit was made so that the child would step into it, as the crotch seam would have been sewn closed, according to the pattern.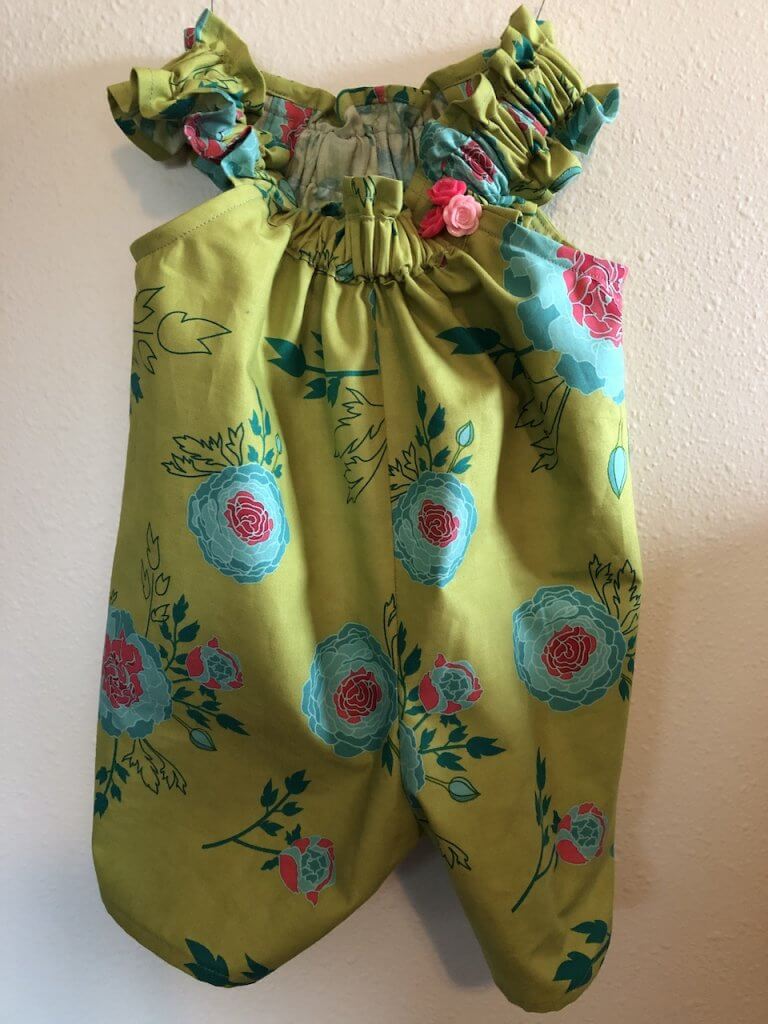 There is enough give with the elastic top for this to work well. Then, both legs through the holes, same as you or I would step into a romper.
Here's where it got fun.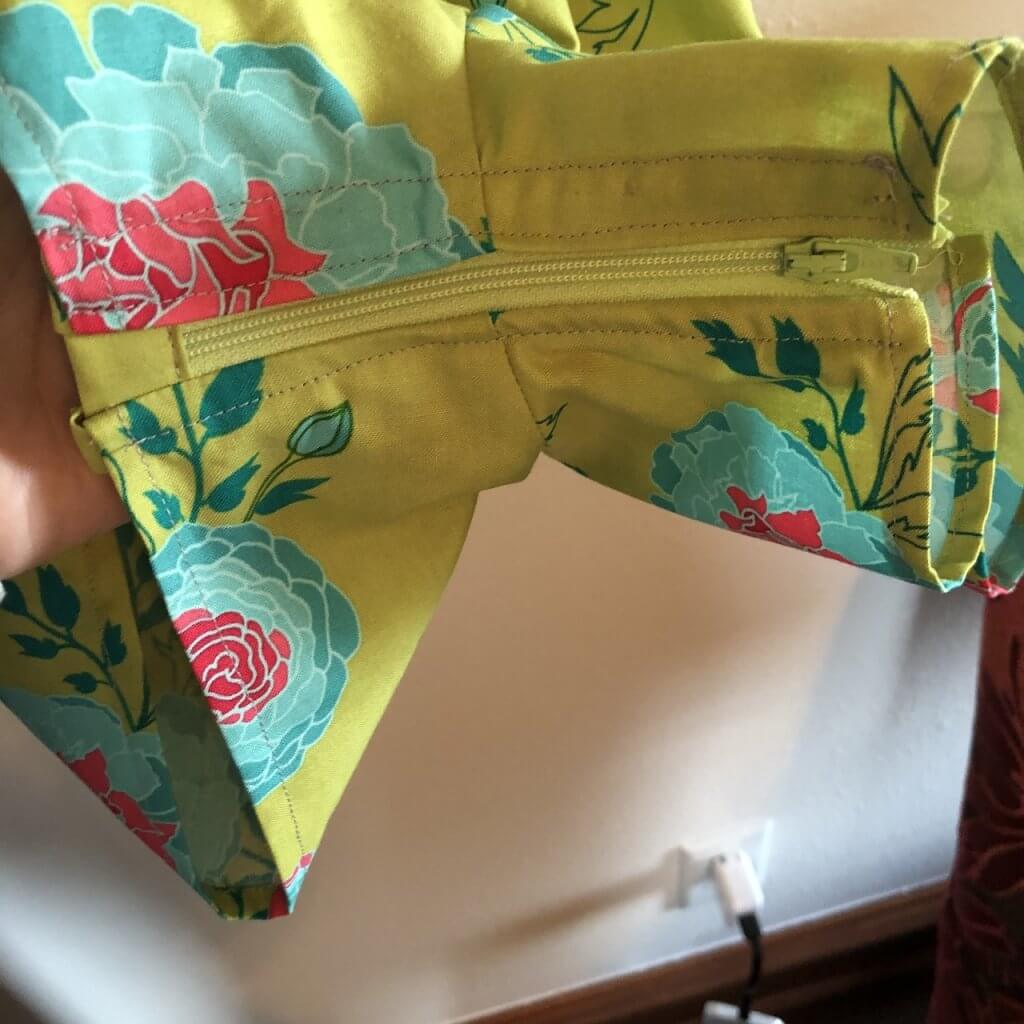 Here's the zipper. I cut it to the right length. I put a tab at the end after cutting it. Then I put a facing on the inside, along both sides of the zipper. All neat and tidy!
So, when the diaper needs to be changed, the zipper gets unzipped and both legs can be put through the opening. One leg is already there, and the other leg just gets pulled out of the closed leg over to the open zipper side. It should work in theory, now to try it in practice.
The legs are wide enough that the zipper pull shouldn't come into contact with the leg.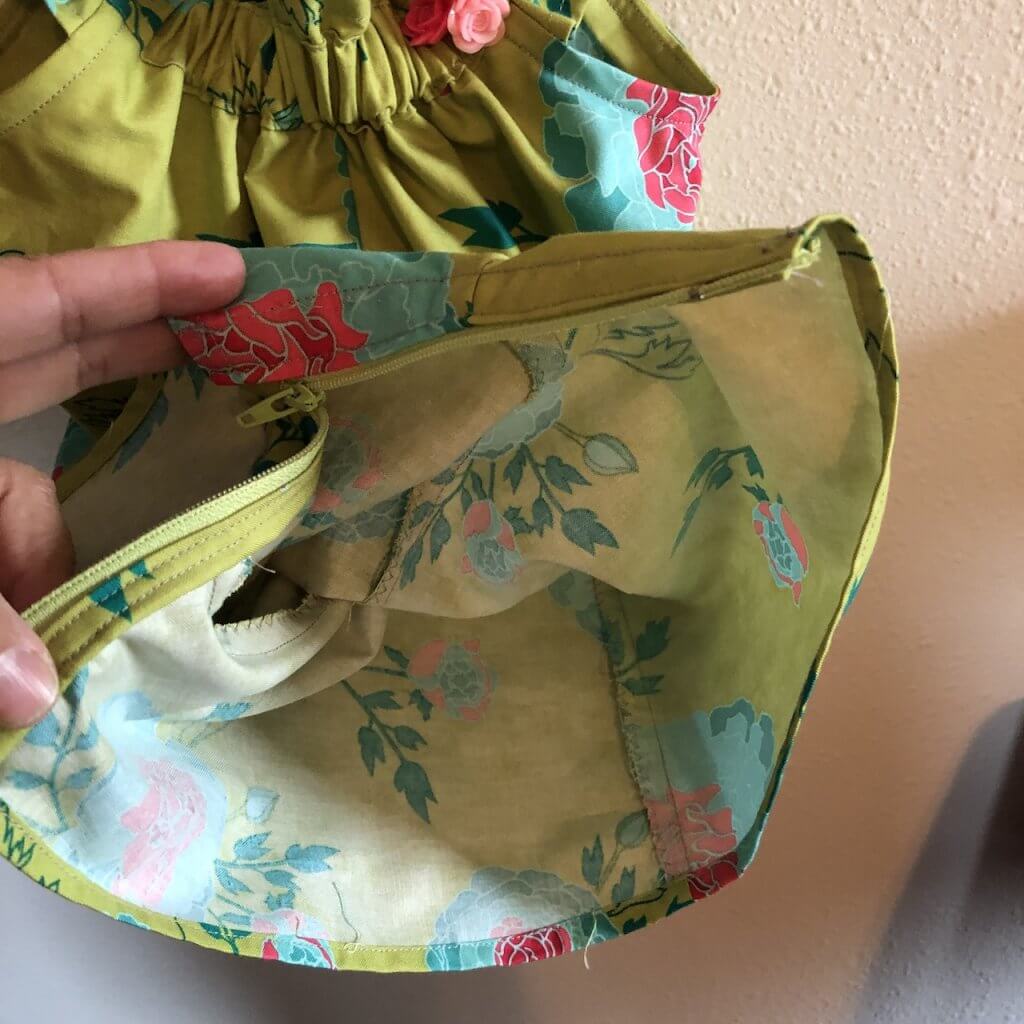 Here is the inside view of the facing. It's actually a much larger opening than it looks like from the photo. I'm willing to give this another try if this fits her.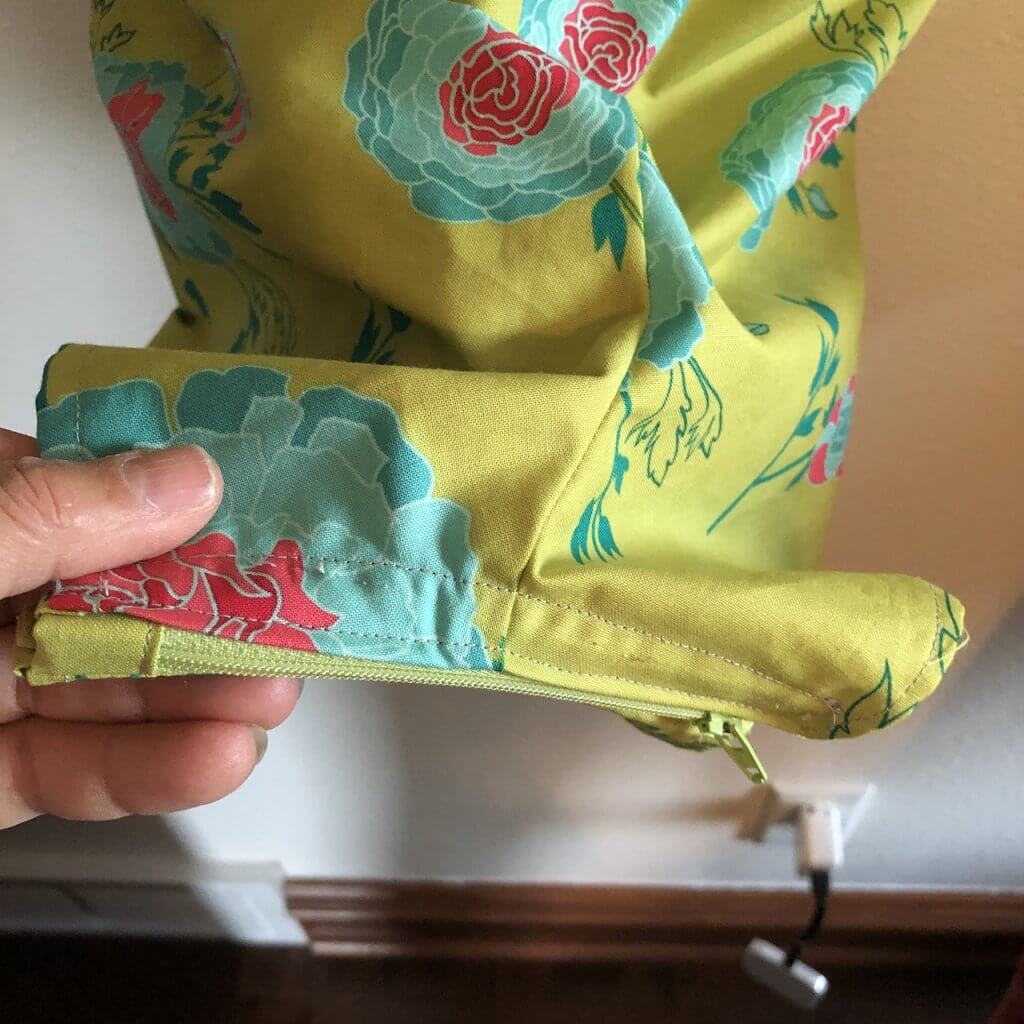 Neat and tidy, inside and out!