I am really out of my wheel house. I rarely make anything other than garments or quilts. Often times I make tablerunners and napkins, or table accessories. But, I rarely if ever make things that require partitions, heavy duty stabilizers etc.
Oh I have made my share of bags to be sure. I sew a lot of things with alternative types of fabric such as Cuddle. I've written an entire book on items using Cuddle!
There are a plethora of patterns for wine bottle holders but there are few if any for carrying beer. Last year I made one that was more like a single bag to put a 6-pack in. It was lined and had thermo-web inside it. It would keep beer cold. But, it wasn't easy to carry.
So, when I saw the pattern for the Backyard Caddy, I became very excited. I downloaded it as a pdf. I set out to see if I could indeed do this.
The pattern is created and sold by Sallie Tomato. She is also a Wisconsin resident, and has a location just south of my lake house. She is a clever girl to be sure. The pattern is very cute, and it definitely works out. However, there are a few major changes that I would make if I were writing the pattern, with a great deal of experience. I won't rewrite everything, as I don't have the time or the where-with-all to take this on. I give her immense credit for doing this.
The container has divisions for beer bottles. She explains that you can use "specialty" fabric which means cork, or vinyl, or something that is other than a traditional weave. Most of the problems came from having immense amounts of stabilizer which are actually needed for this design, just not easy to sew, even with a walking foot.
The dividers are attached in the center, but not to the sides. This could be done, but as I say, I am not about to rewrite a pattern. The dividers are attached to the center partition. It would definitely help to use a zipper foot which wasn't suggested in the pattern.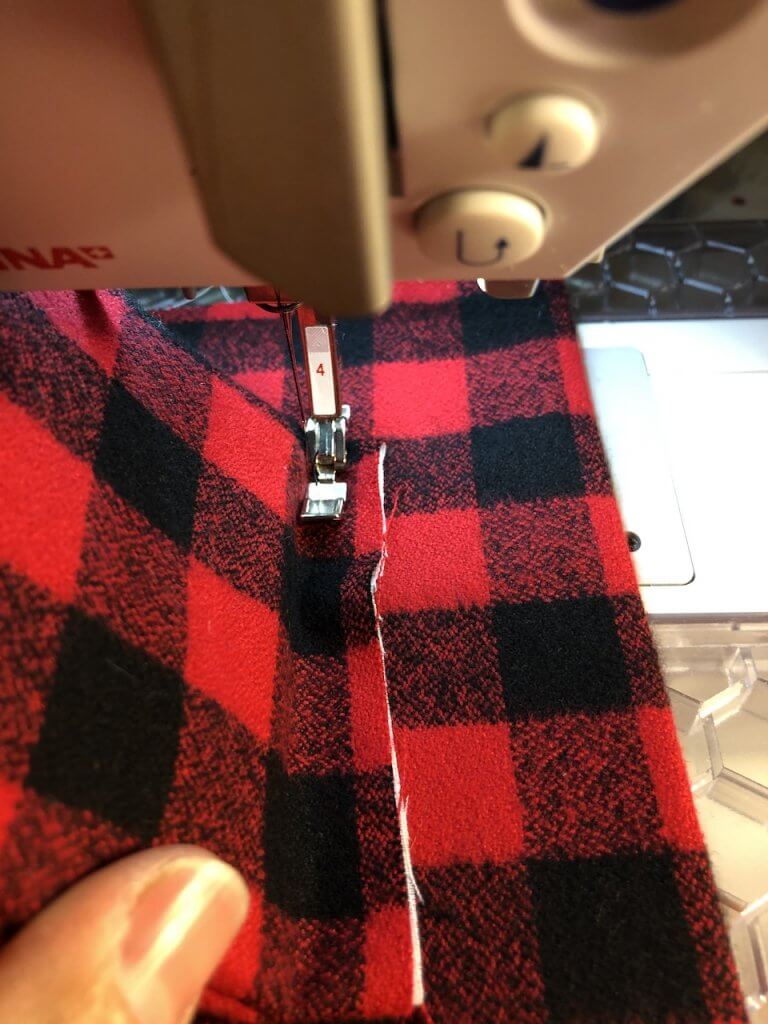 When they are attached, you are sewing against a heavy stabilizer such as Timtex. It helps to get really close and that is why a zipper foot would be appropriate here. Then, she suggests stitching 3/8" from the original stitching to hold it down. I don't like leaving a raw edge so I did a rolled finish like in a flat felled seam.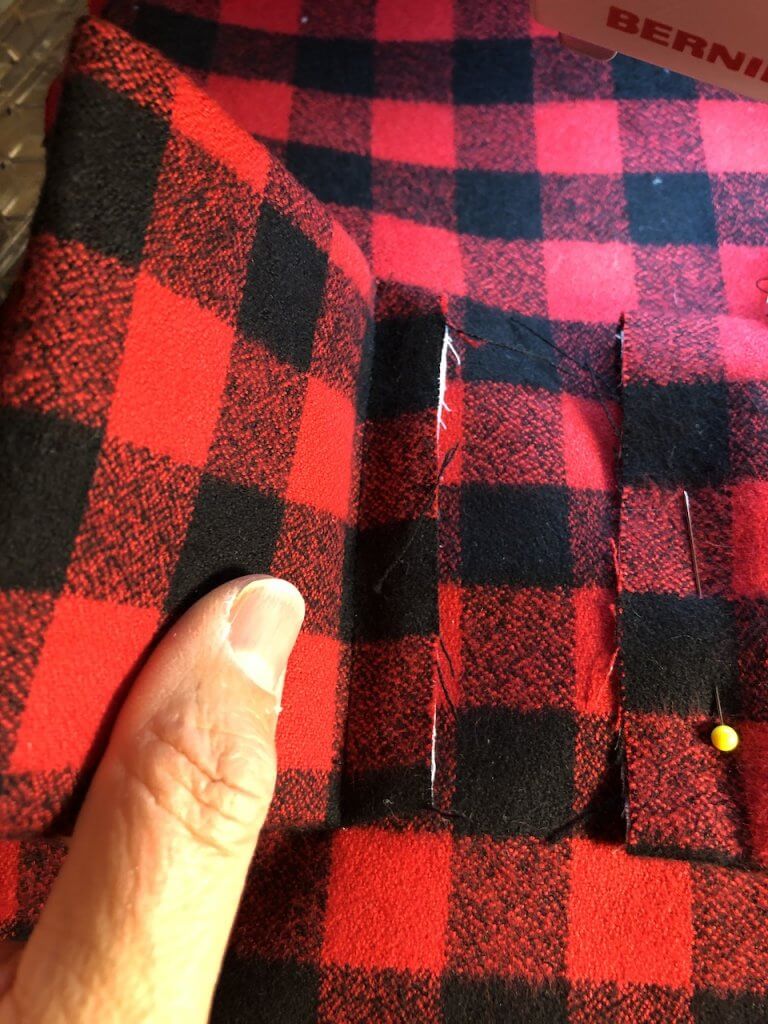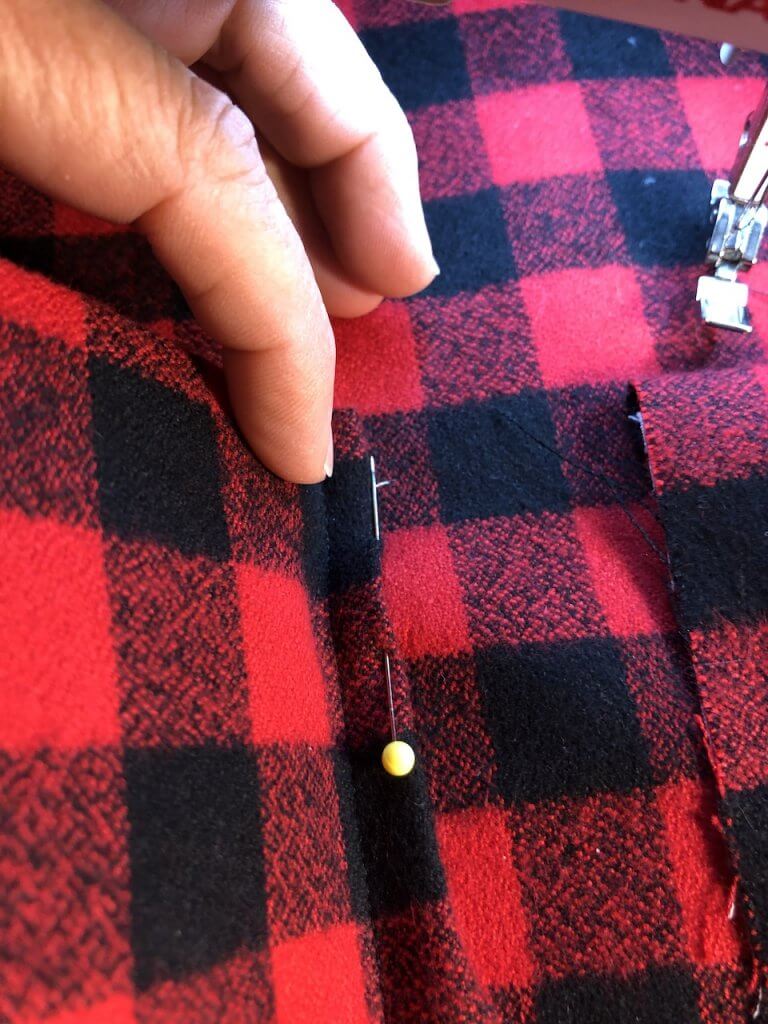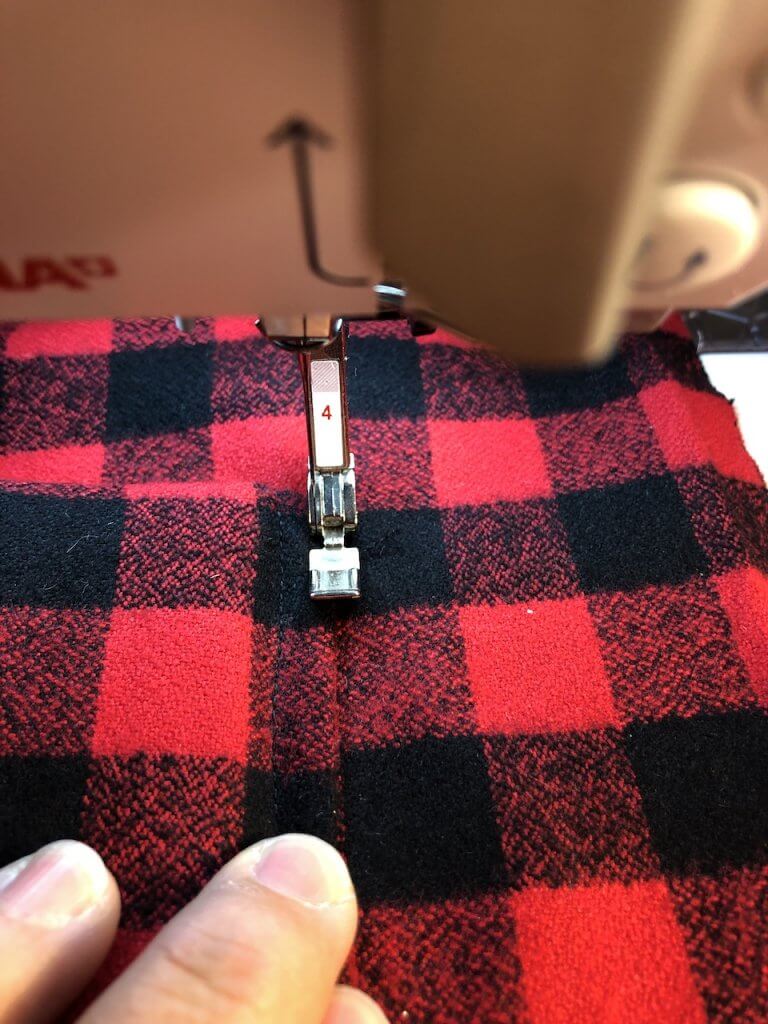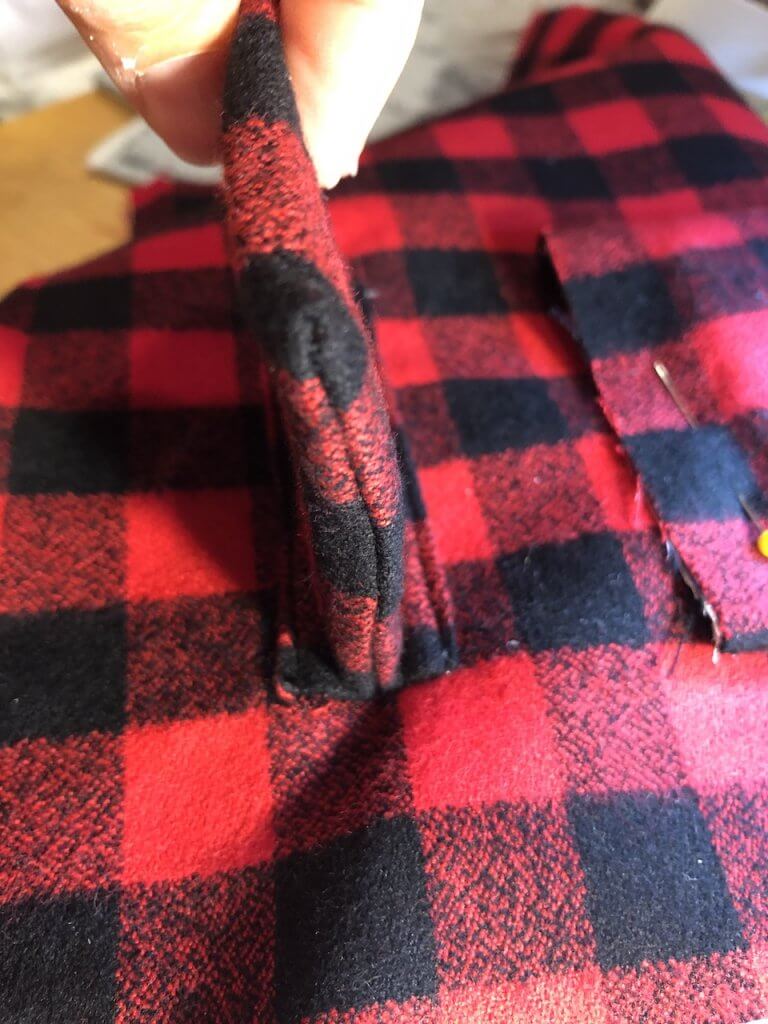 Once that center partition was done and the outer sections for the "basket" part of it was sewn, the problems came in. For one thing, with all of that stabilizer, a regular needle couldn't go through it (the outside basket part) and the center partition. There was no way to hold that center panel in and sew it into the side panel.
I ended up having to use a large needle and thread and anchor it by hand which was very, very difficult. I immediately thought of about 3 ways that this could be done without that being a problem, but I don't have the time to do any type of rewrite. I love the fabric that I used, and the way that it turned out. It is so cute! Like I said, she is a clever girl, and the idea is a good one. I would definitely suggest this pattern but be aware that there may be some improvising to do on the part of the sewist.