We had a wonderful weekend with Giucy Giuce of Andover Fabrics as our guest and teacher. He came for one weekend to the Bungalow to teach Tiny Piecing. If you don't know Giuseppe you can read all about him Here.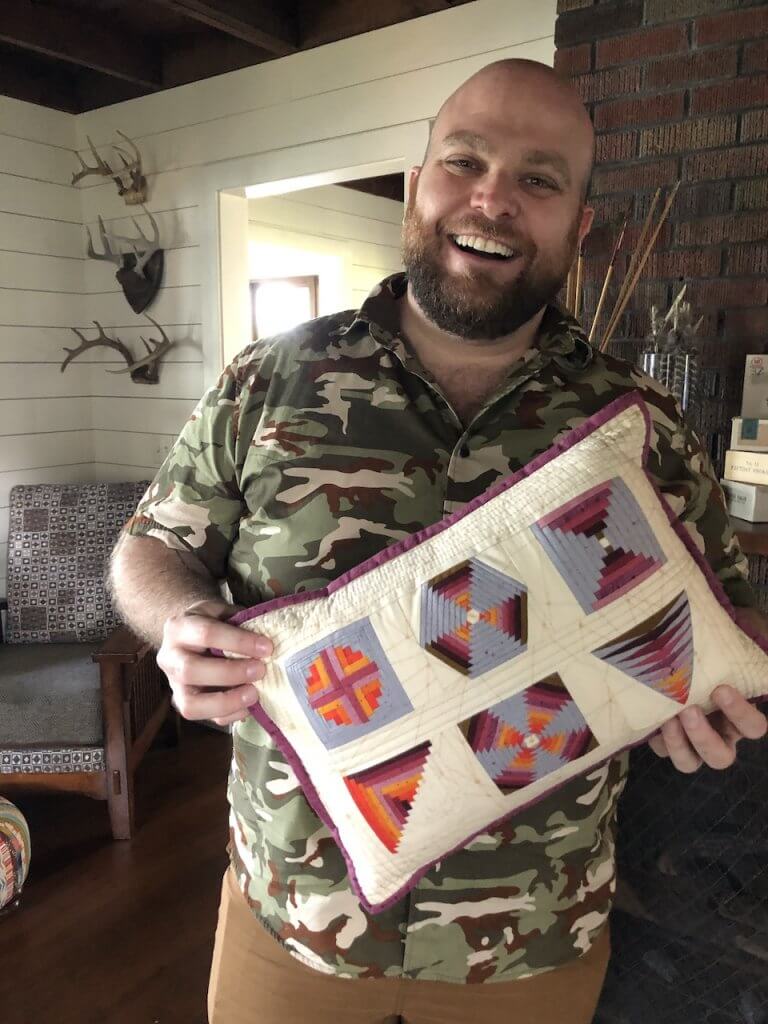 When he first arrived we hung out a little at the lake. He showed me his samples and they were of course, amazing. Then I realized that the antlers on the wall needed to be positioned over his head while taking a picture…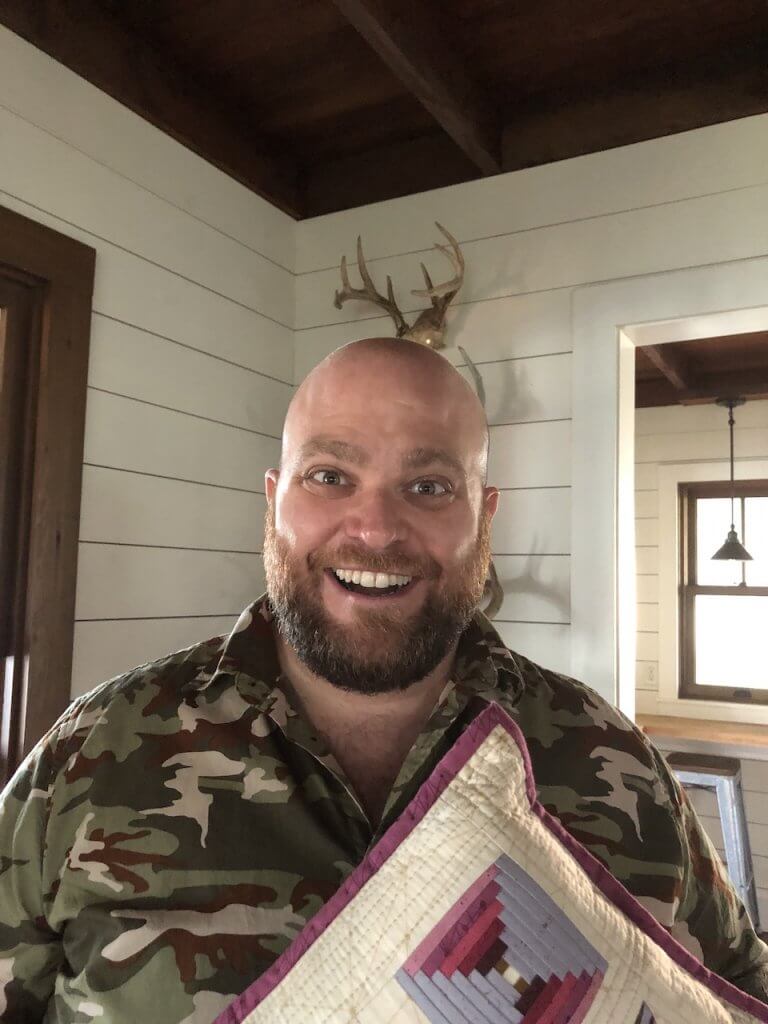 So here he is with his best deer impersonation.
The class was held at Ripon College, which is a great environment for learning–well duh, of course it is. The facility was suited well for our class.
Needless to say it was a great weekend. Everyone in the class had a terrific time. Here are some of the highlights.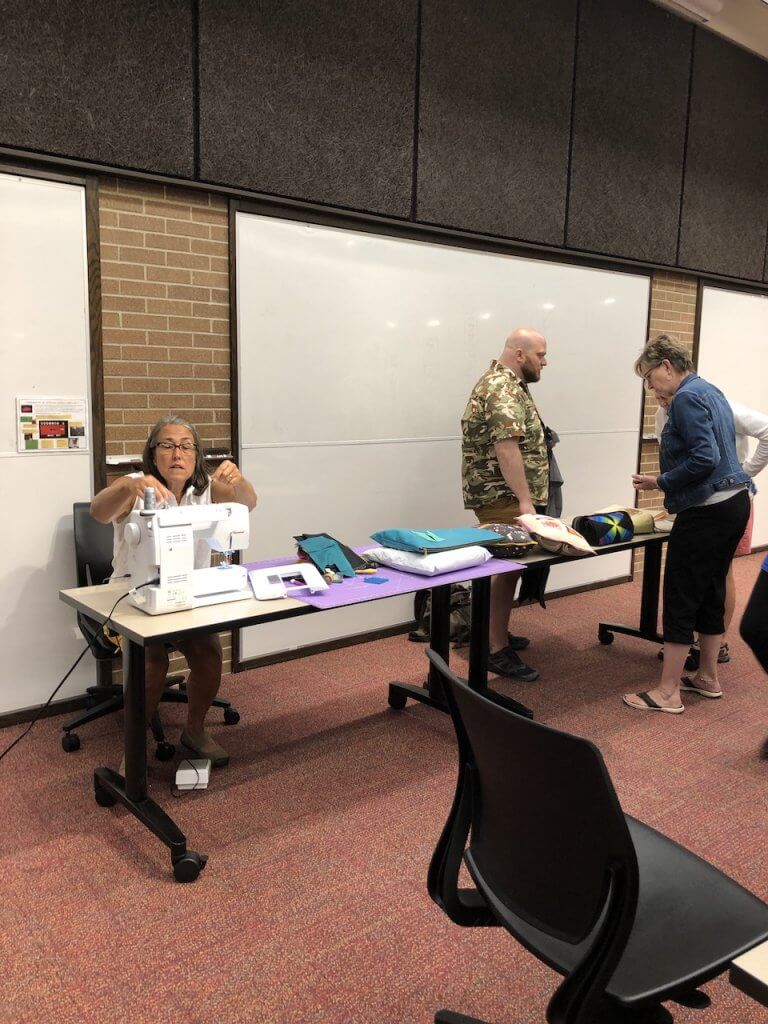 We threaded the machine with 80 weight thread and got him all ready to go.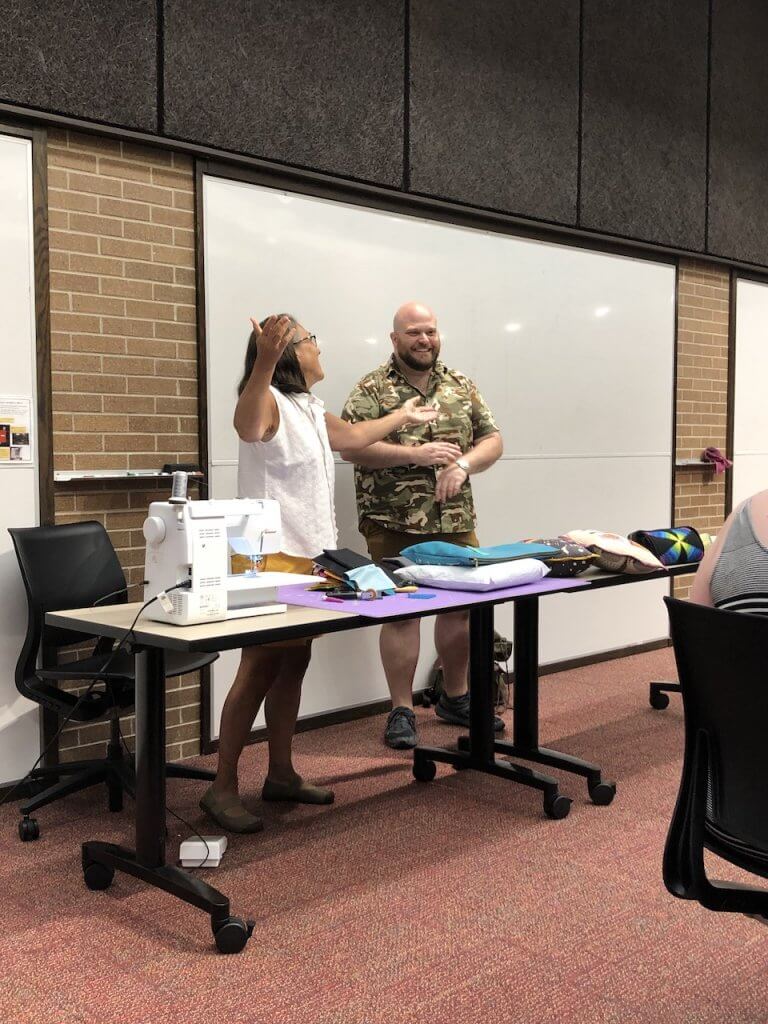 Then we introduced him like royalty. I even did a little "Dah ta dah Daaaaahhhh…..when he entered the room. You know Giuseppe has lived in New York his whole life, so we had to show him a little Wisconsin love.
Each of the samples he showed us were amazing.
We did our best to make him feel like a rockstar, which he is, but you would never know it. He's so friendly and humble.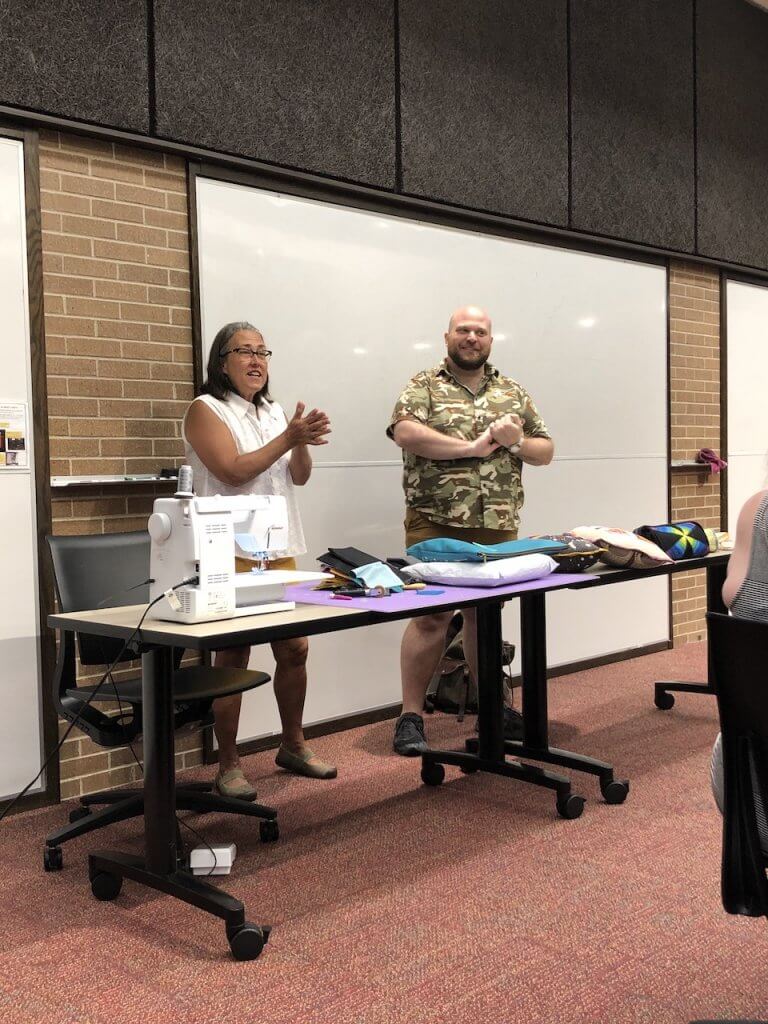 So we made introductions and he got right to work digging in his bag.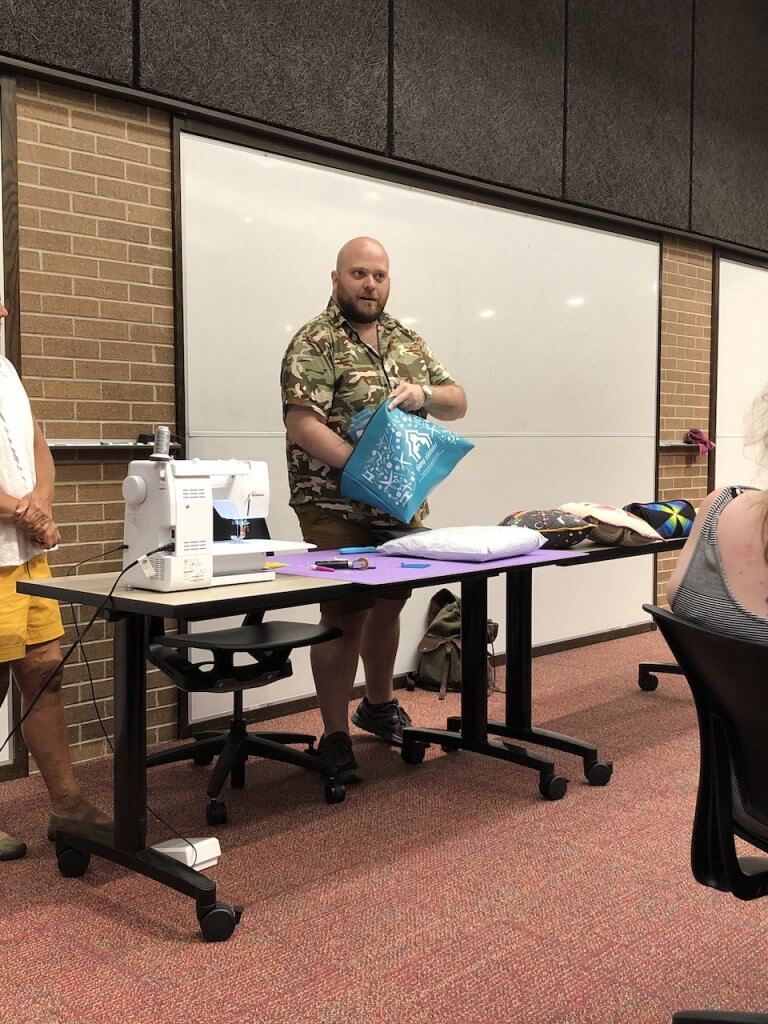 We so thoroughly got to enjoy all of his samples. He even had a quilt sent to my shop so that it would be here when he got here. It was sent from the quilter so he hadn't even seen it yet. We were all sworn to secrecy, so I cannot show it here but it was mind blowing. I saw it on our front step and ran over to it like someone had left…well, priceless art on the stoop.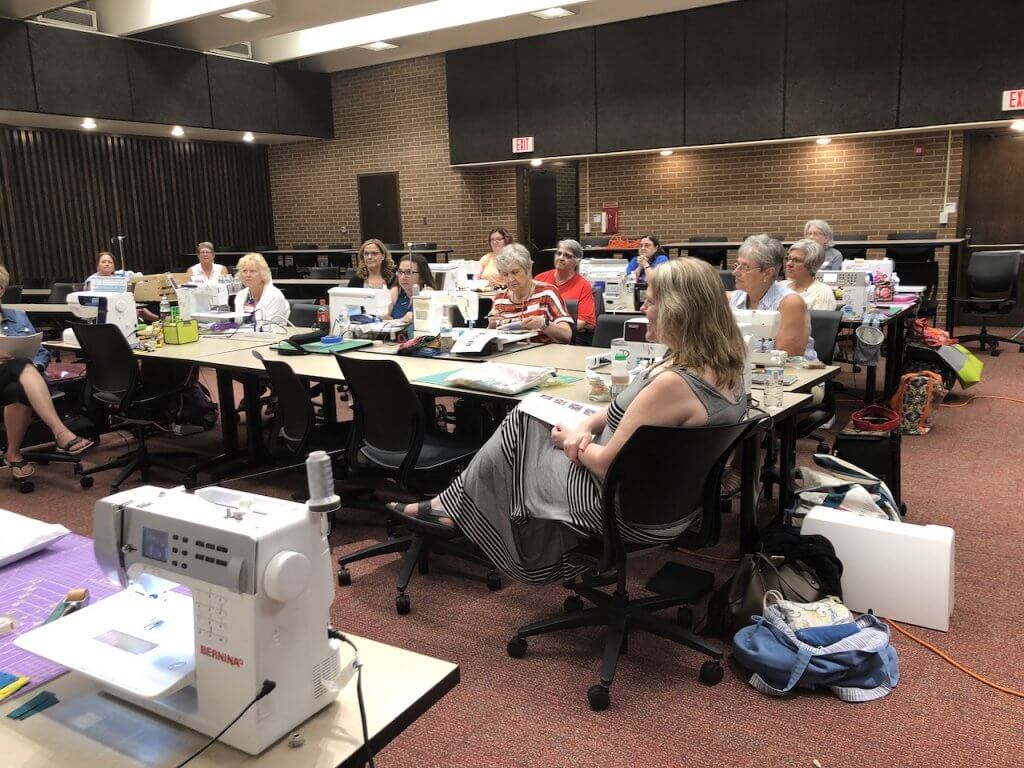 We had a packed house. This was only part of the room. The class was full but we had our angels Cindy and Kim to help out.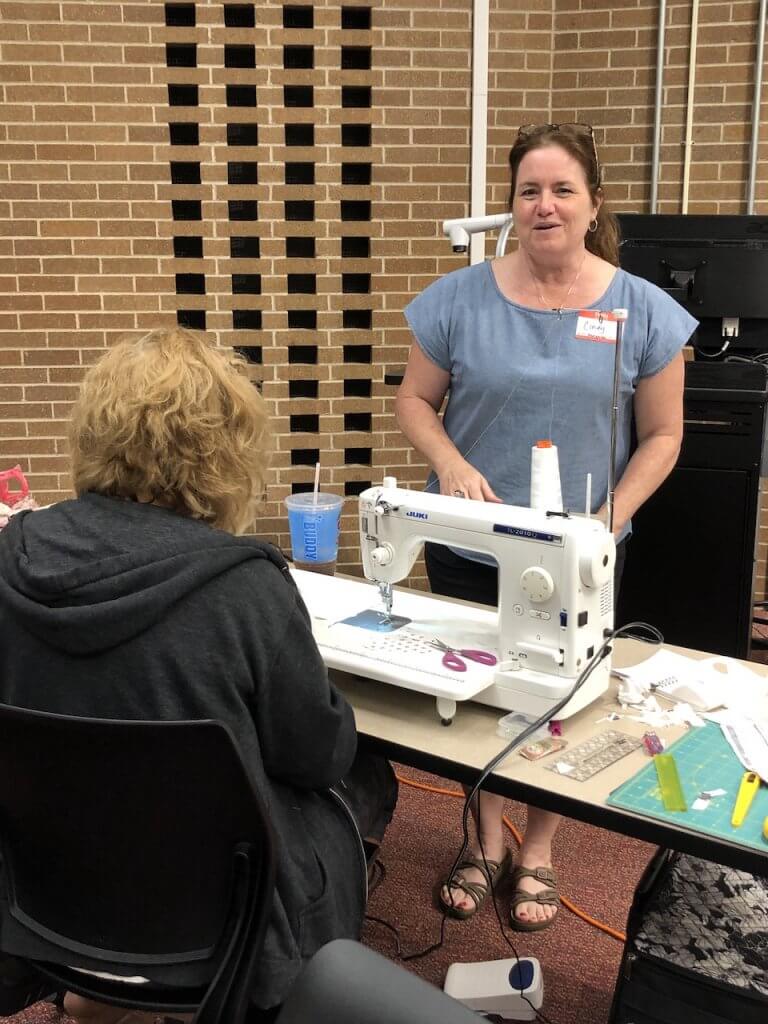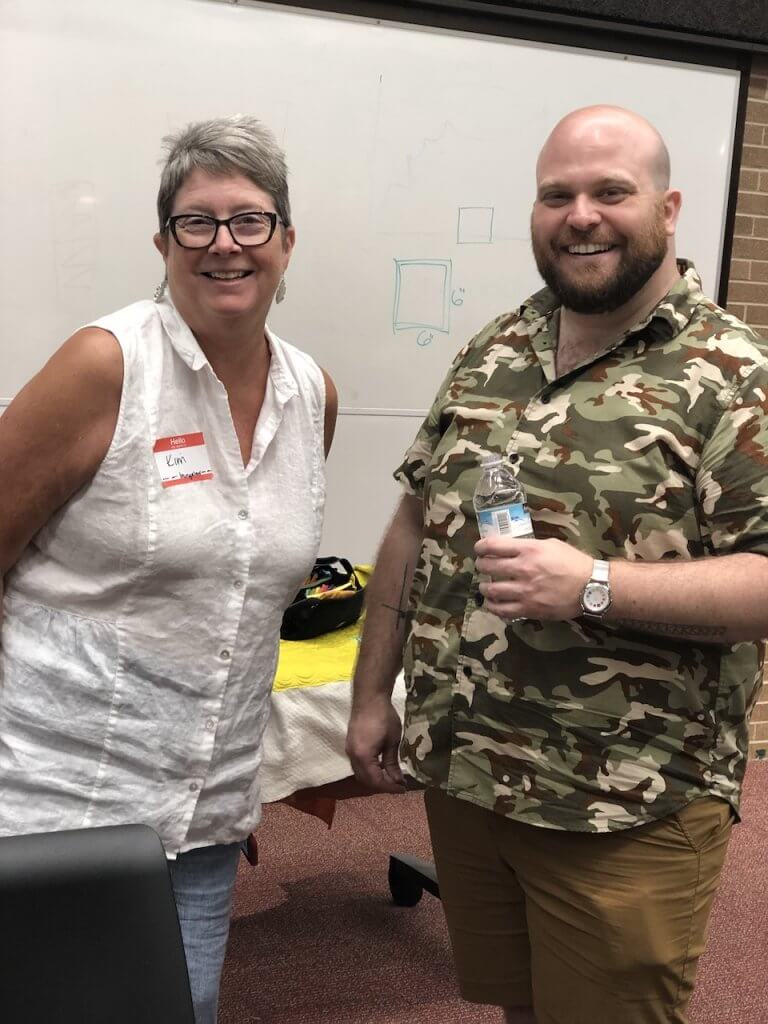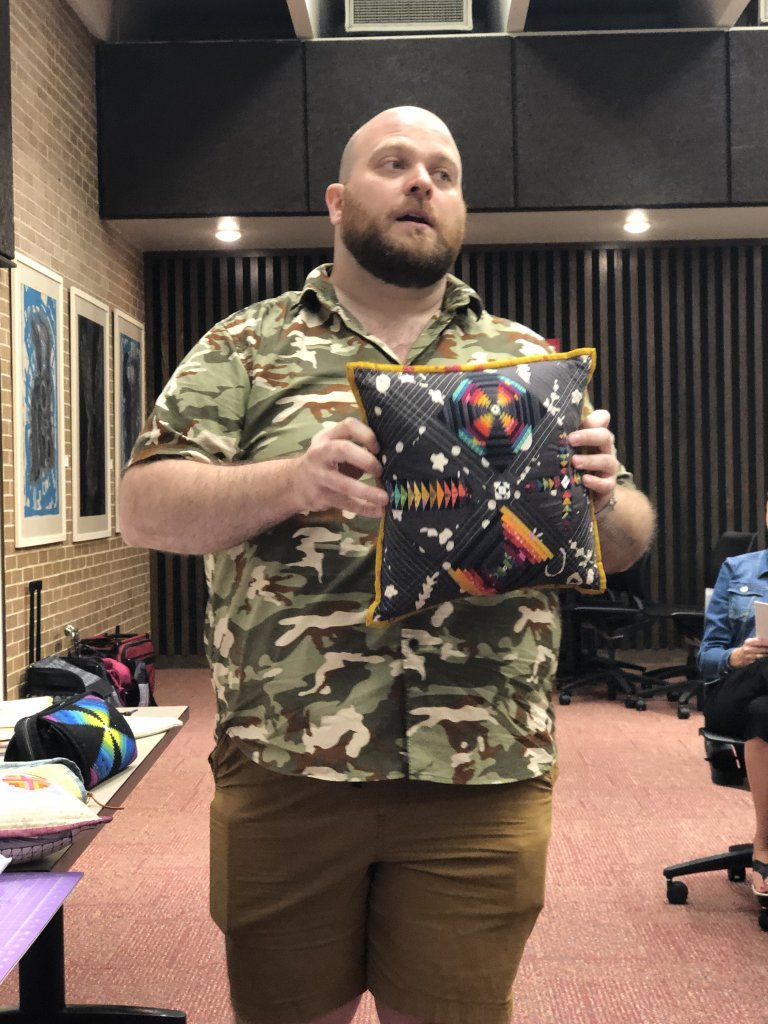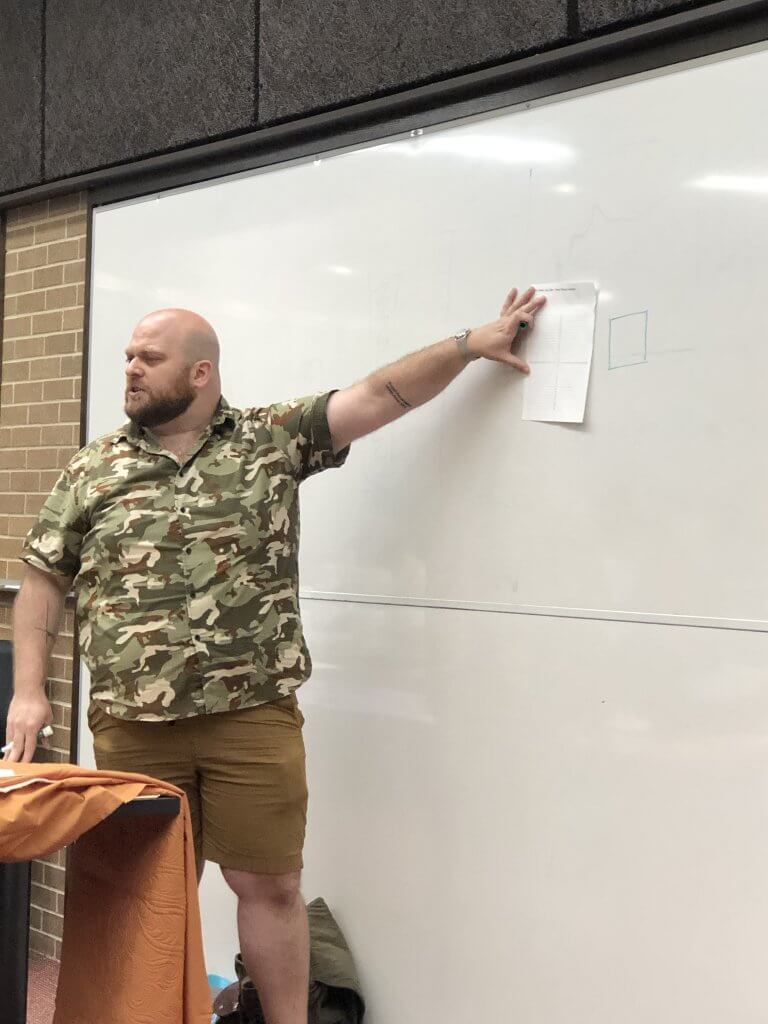 We made him an honorary Ripon College Professor for the day! He got to use all of the equipment in the room.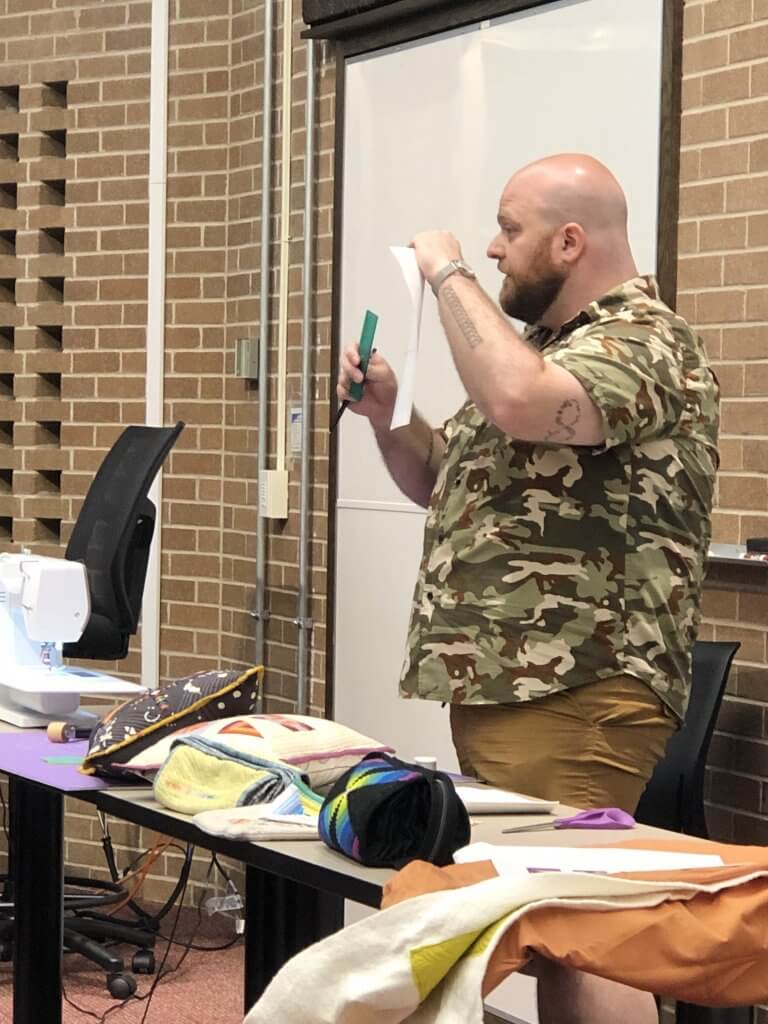 Here he is explaining about how to use the patterns. Look at that great bag on the table! Wow…so many great ideas.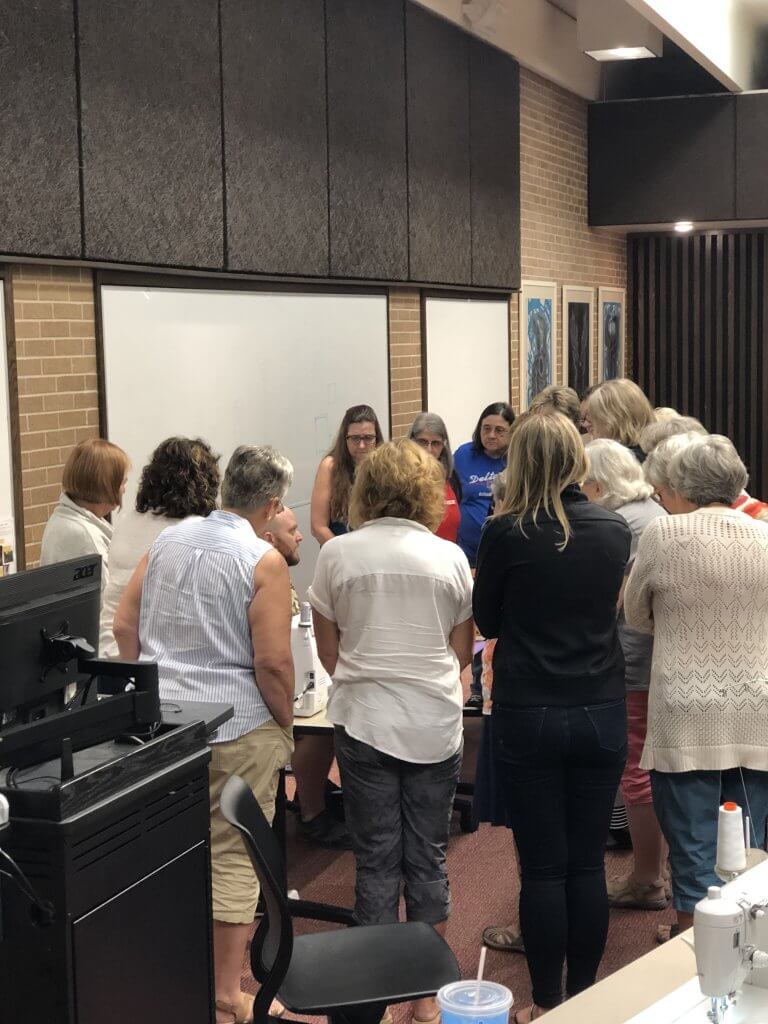 He demo'd everything perfectly so that everyone understood exactly what he was saying.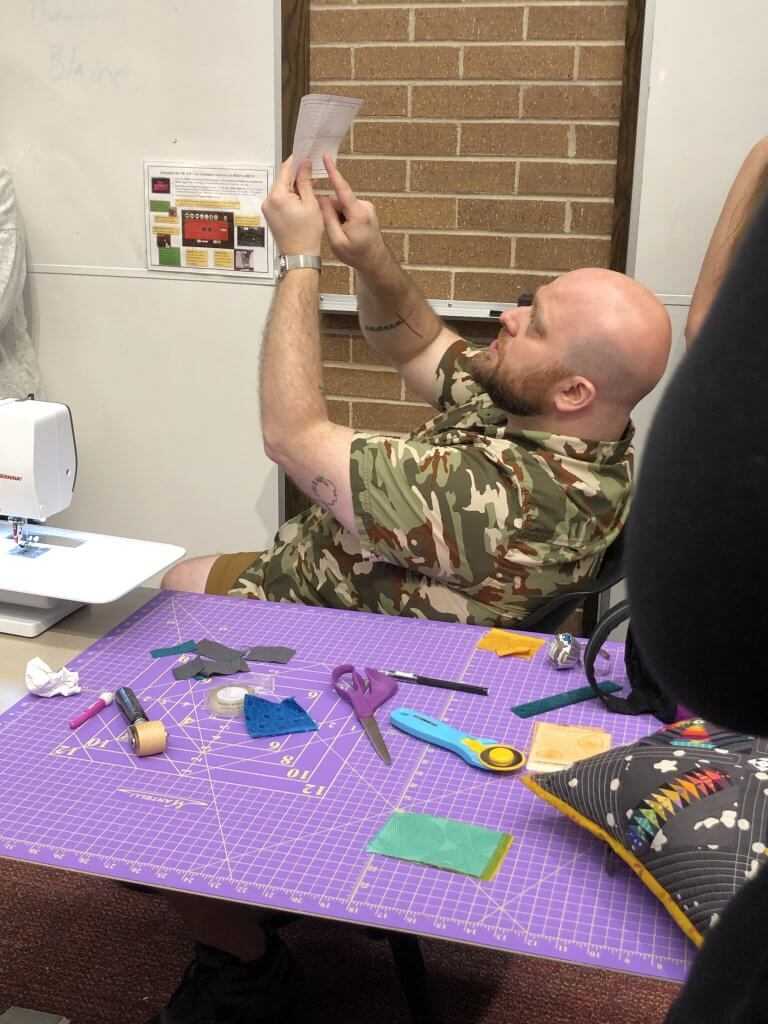 Instruction was very detailed so that no one would miss a beat.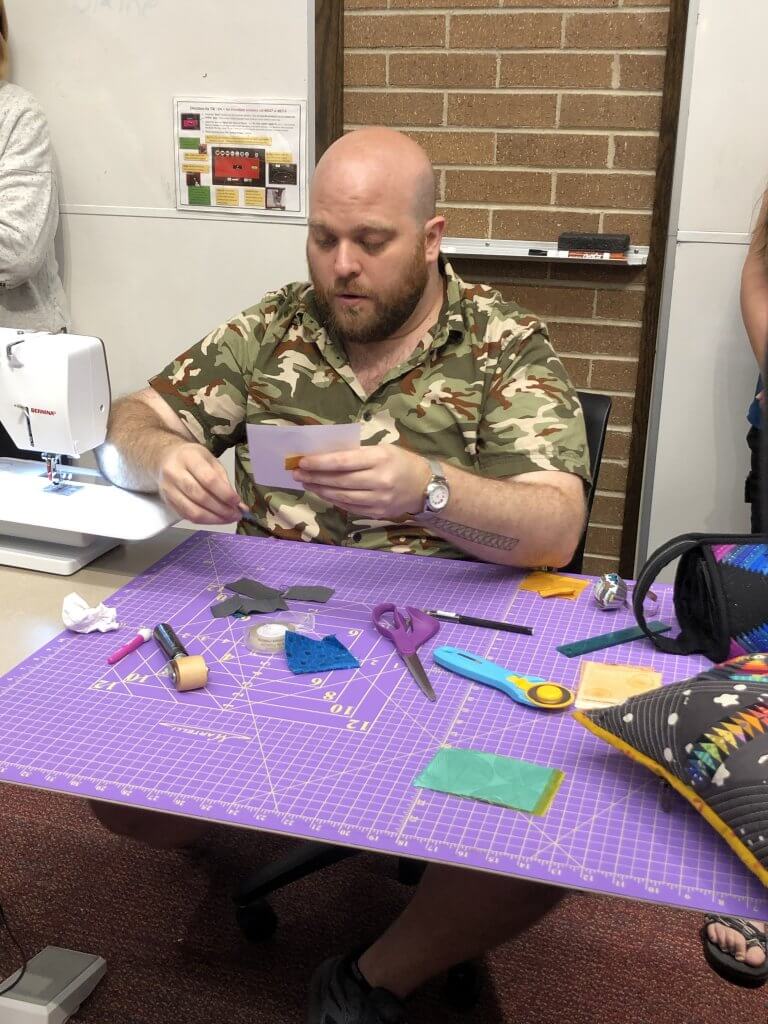 This is serious stuff…serious fun was had by all.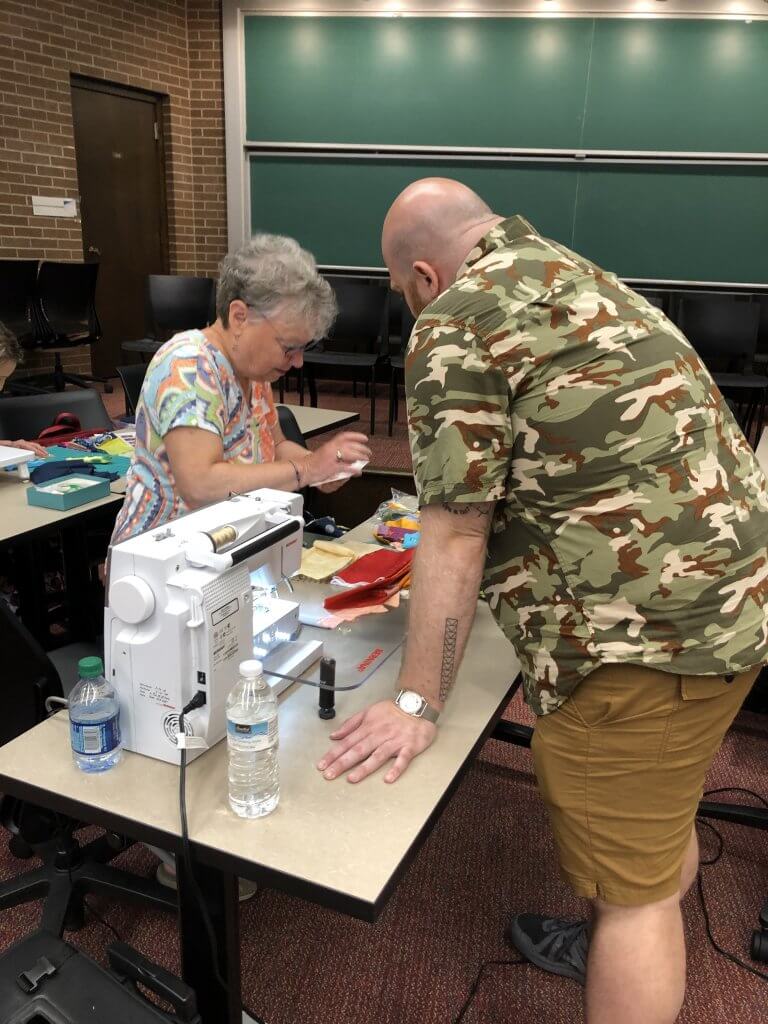 He went around the room, person by person so that everyone got the individual attention they needed. What a fabulous teacher.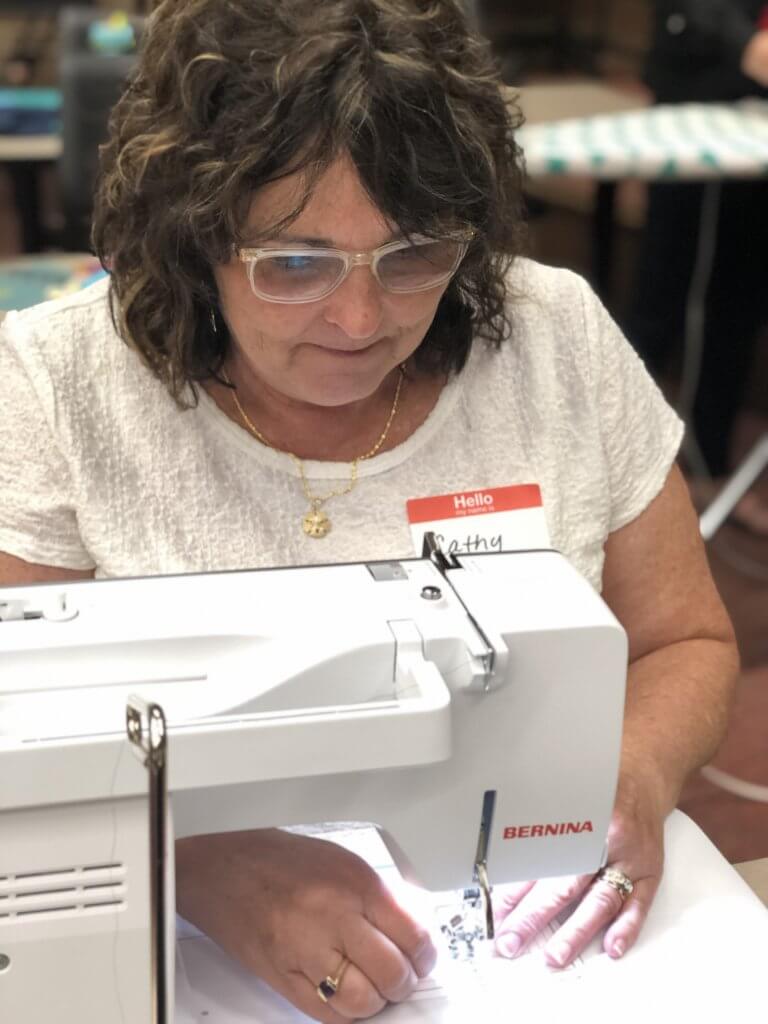 Everyone was sewing with a smile on their face!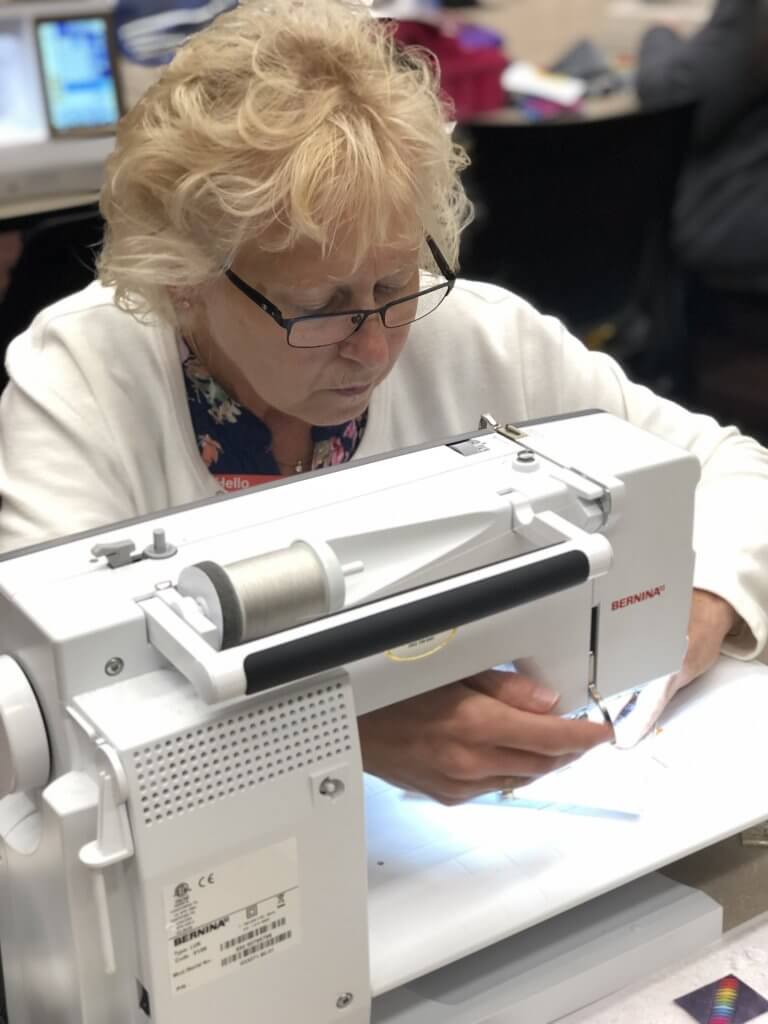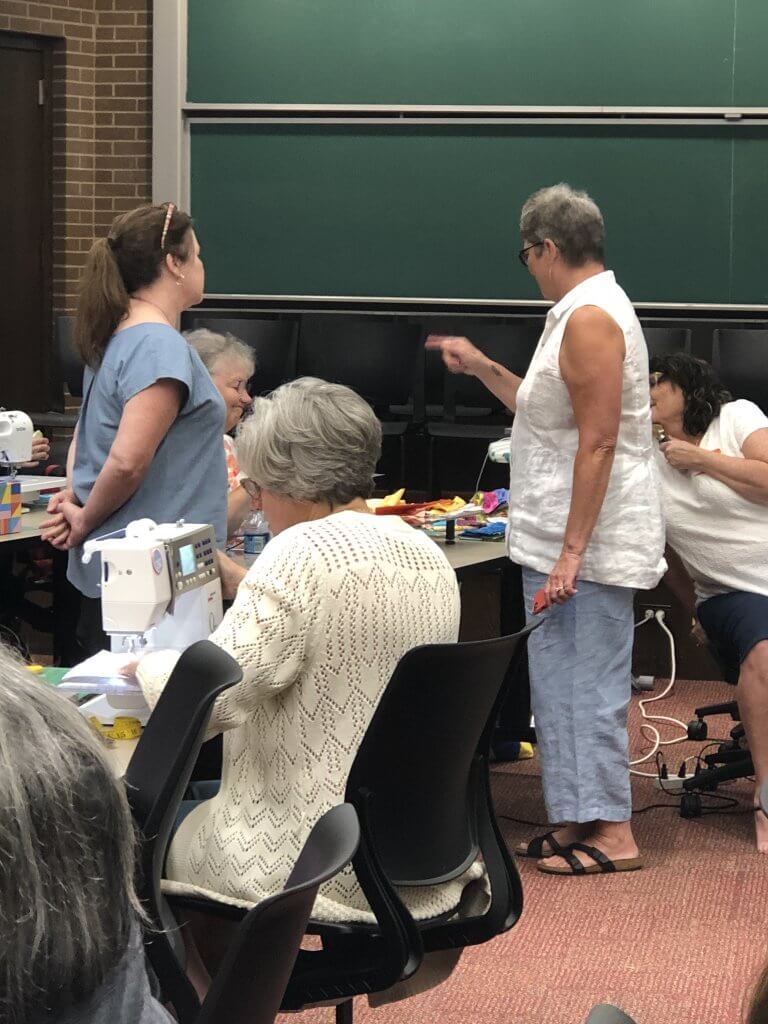 Of course, there was time for jocularity in the class, as Kim Bates told Susan a funny story.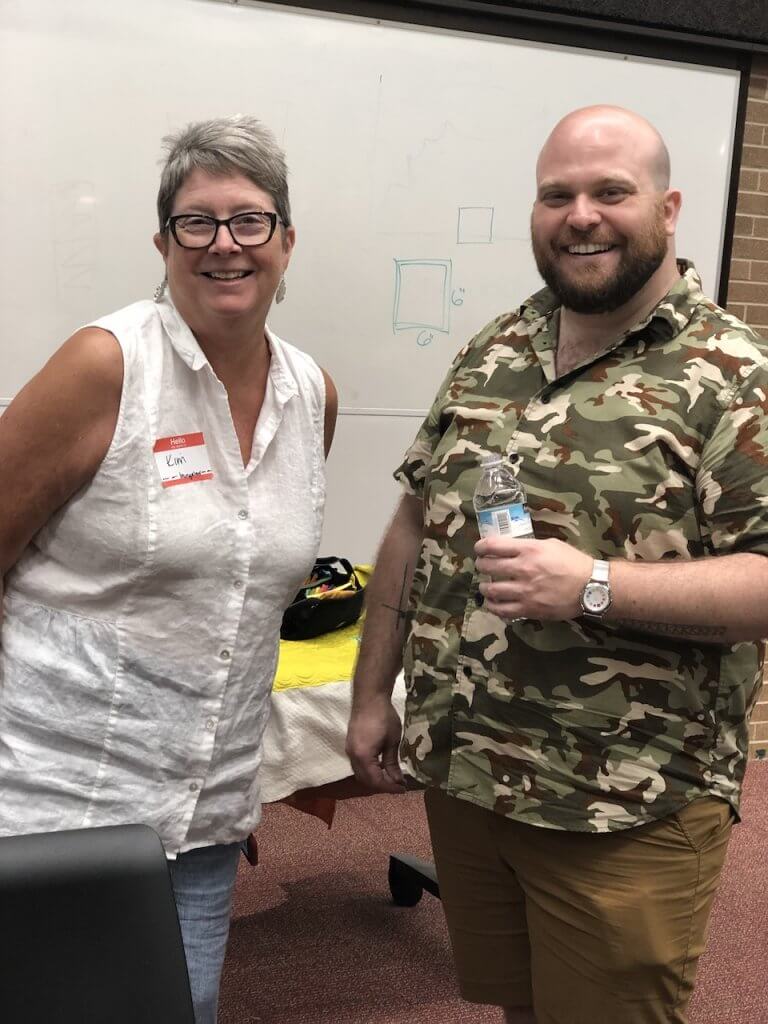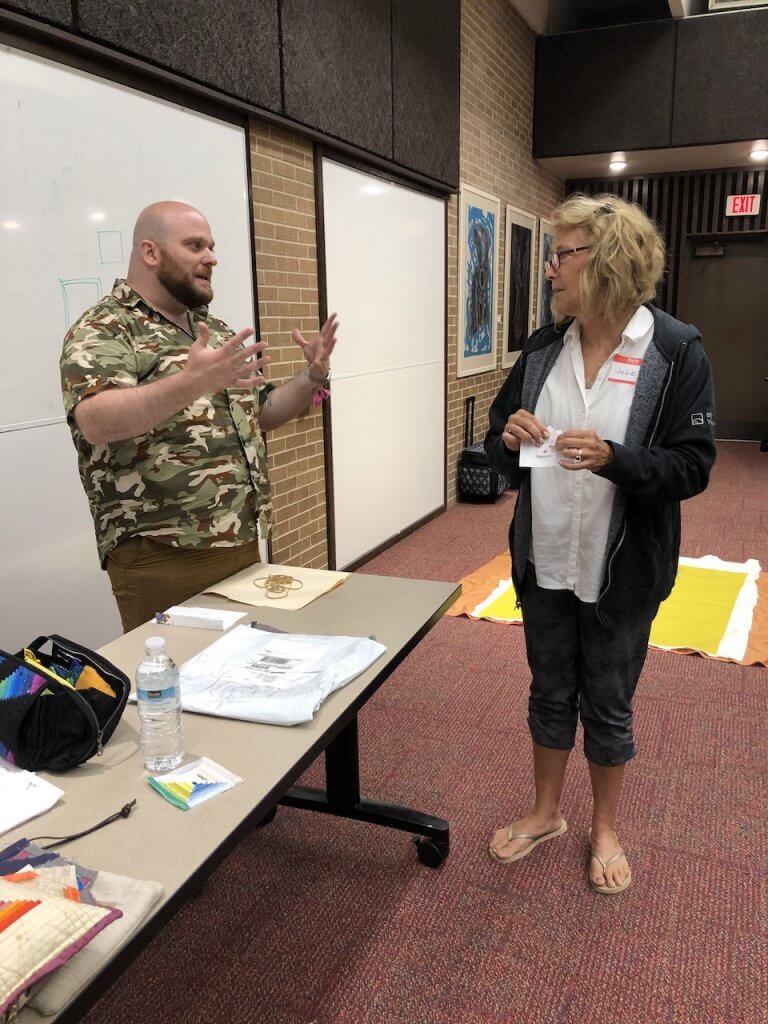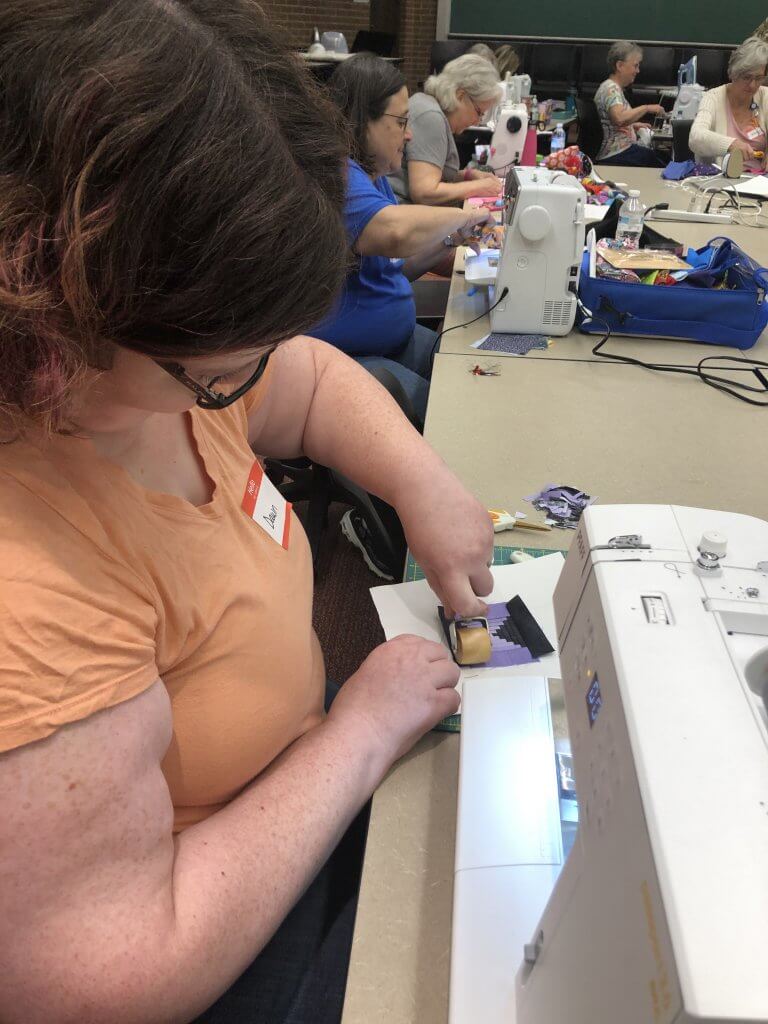 Those little wooden rollers were perfect for this procedure. The right tools make all the difference.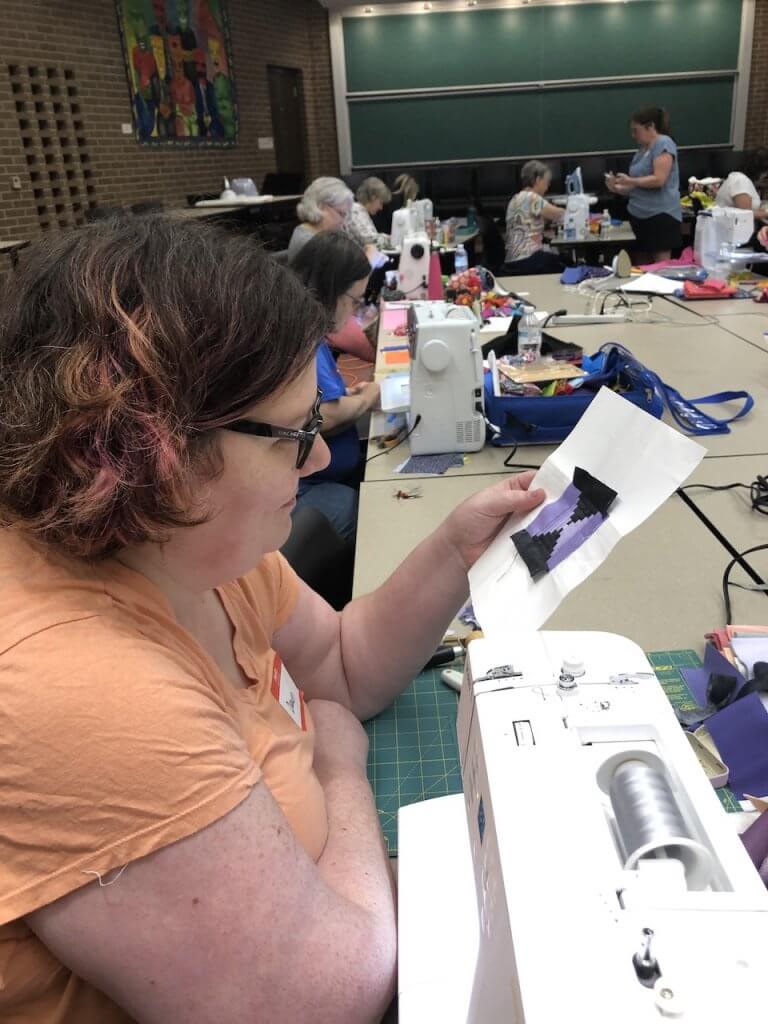 After a lot of hard work, lunch, and more hard work, it was time for show and tell.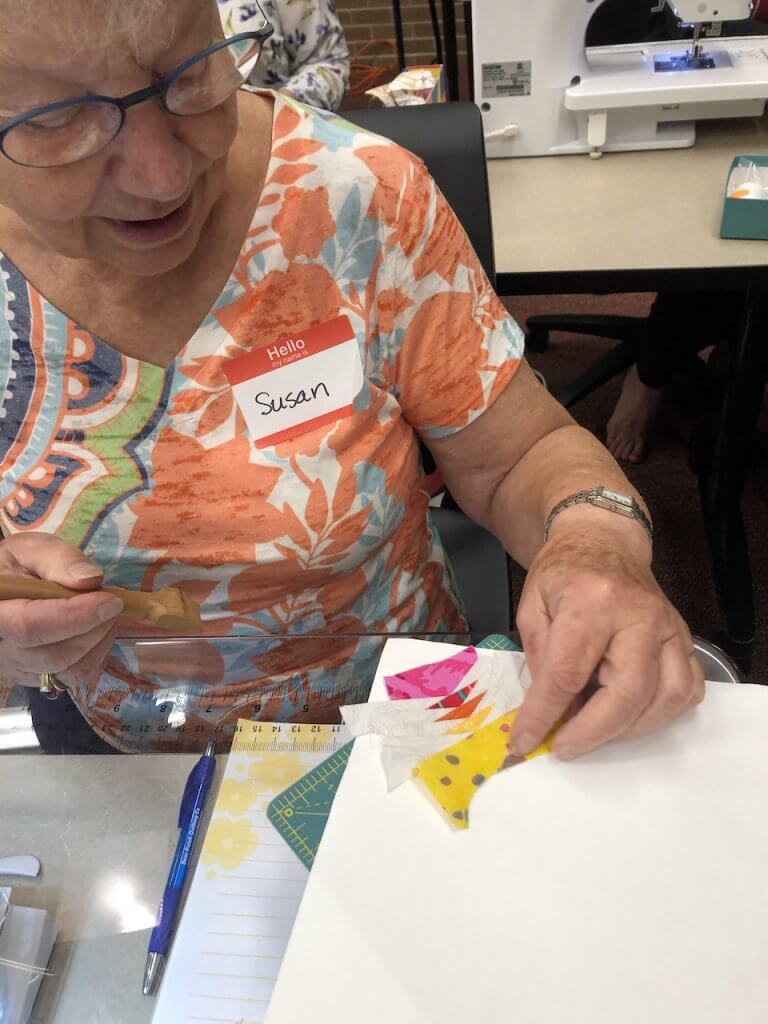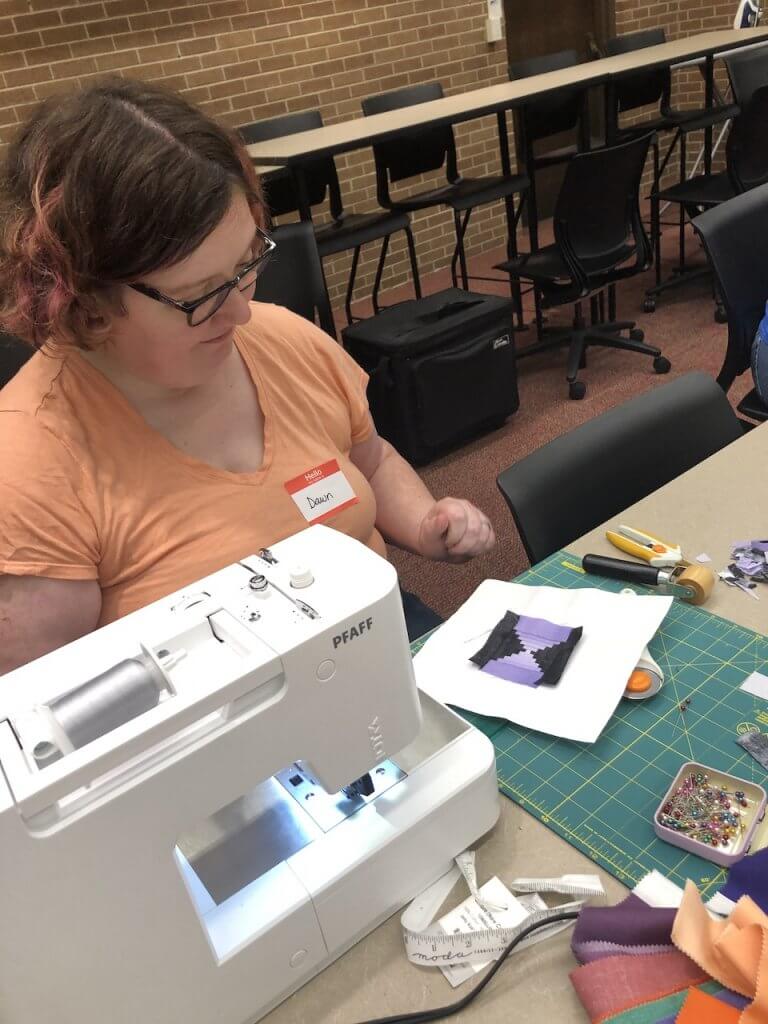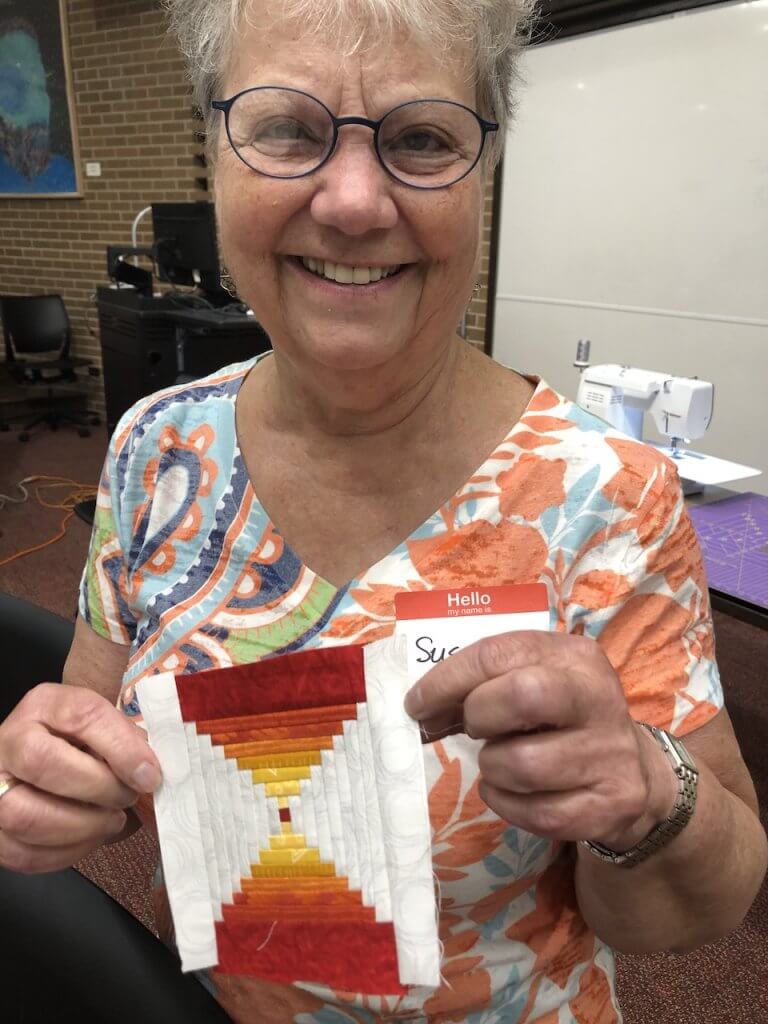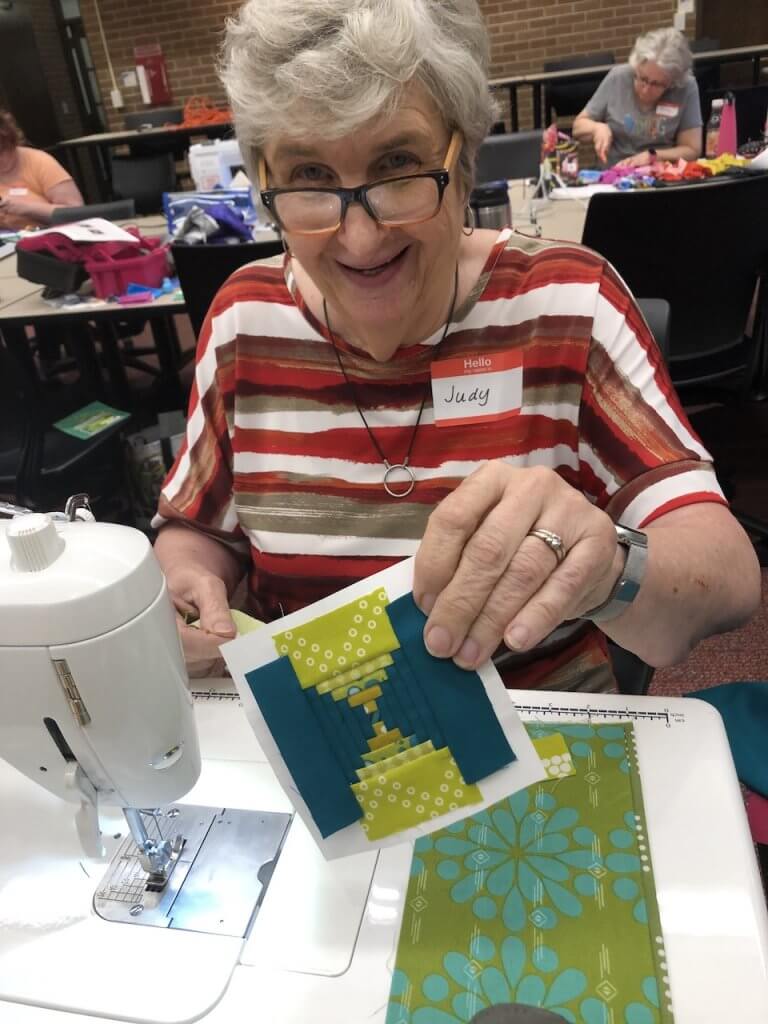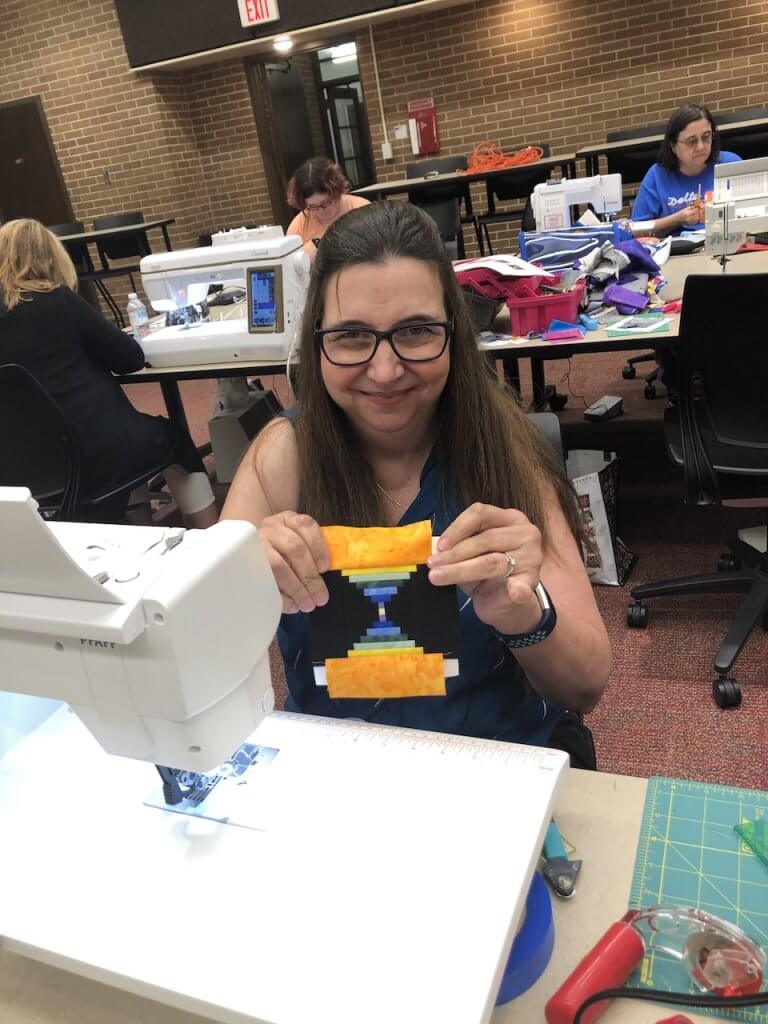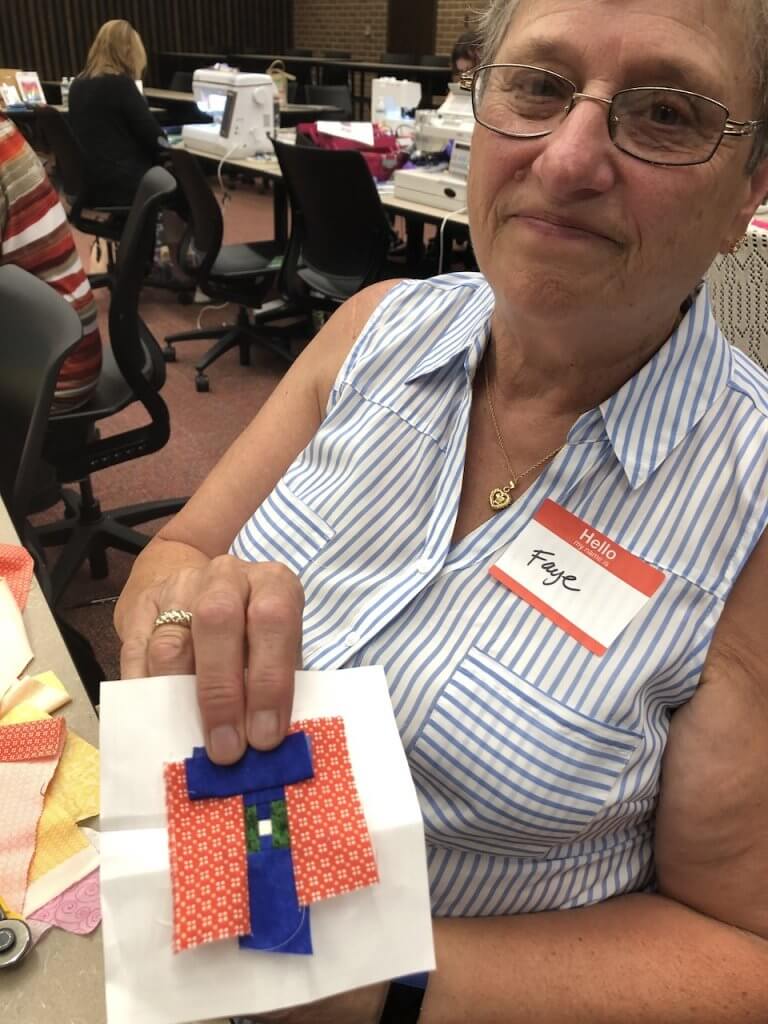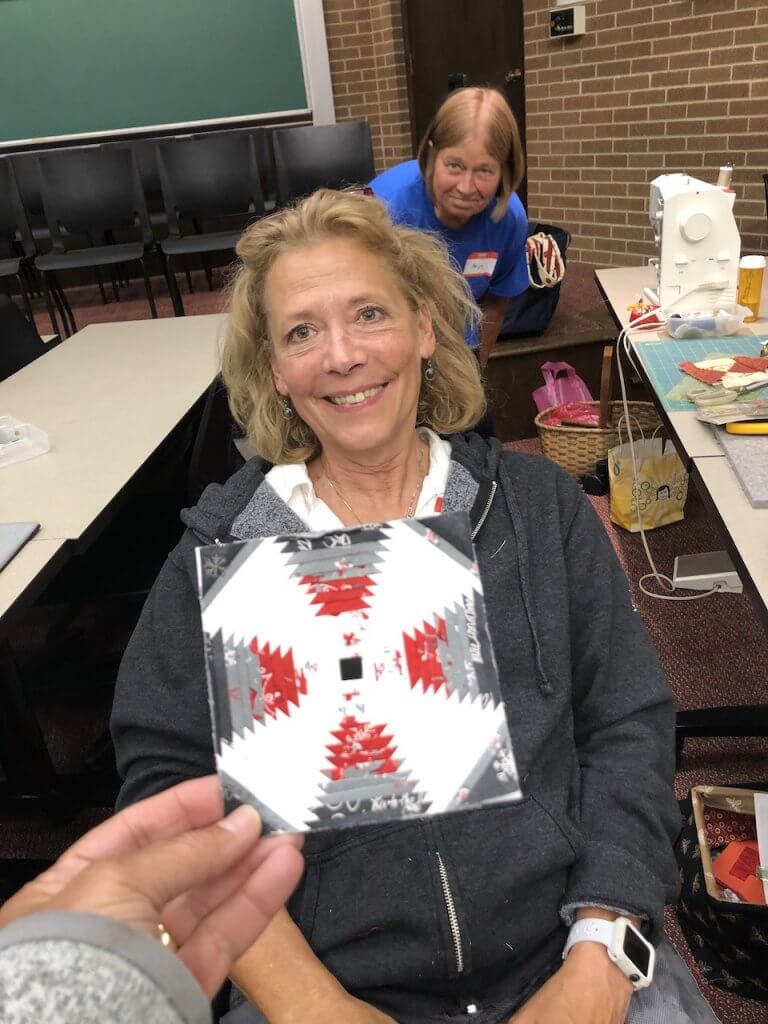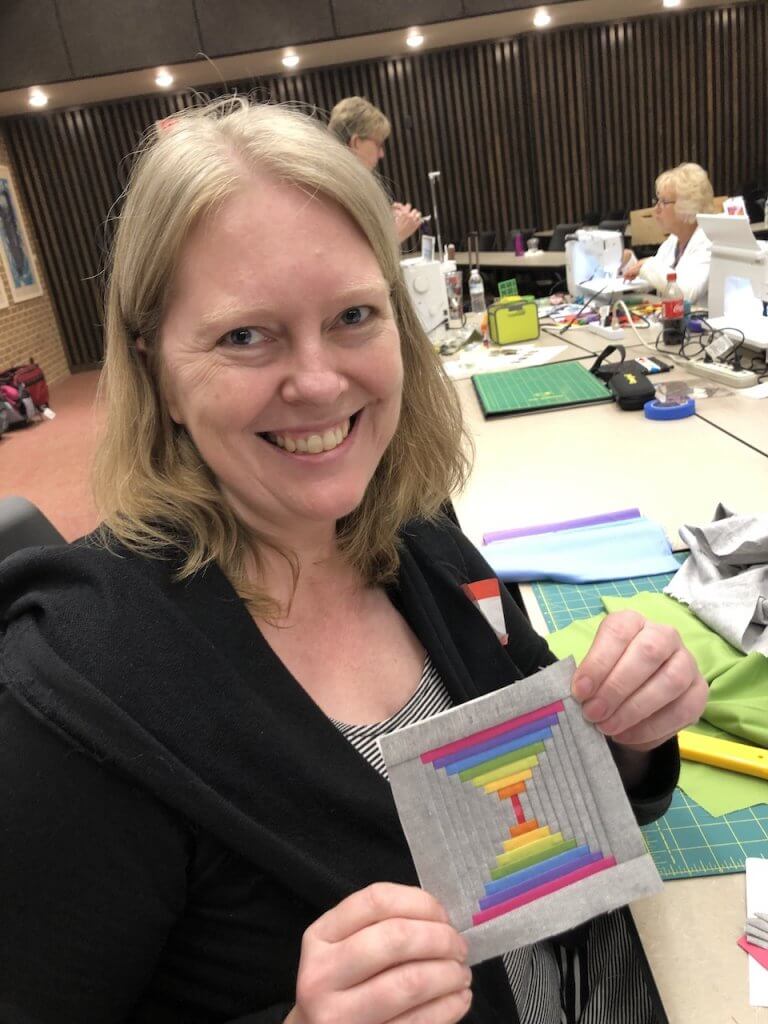 Barb used a chambray background. I love this! People–you need to remember that using texture in your quilting is all the rage! It always has been for scrappy quilters, so let's make it mainstream!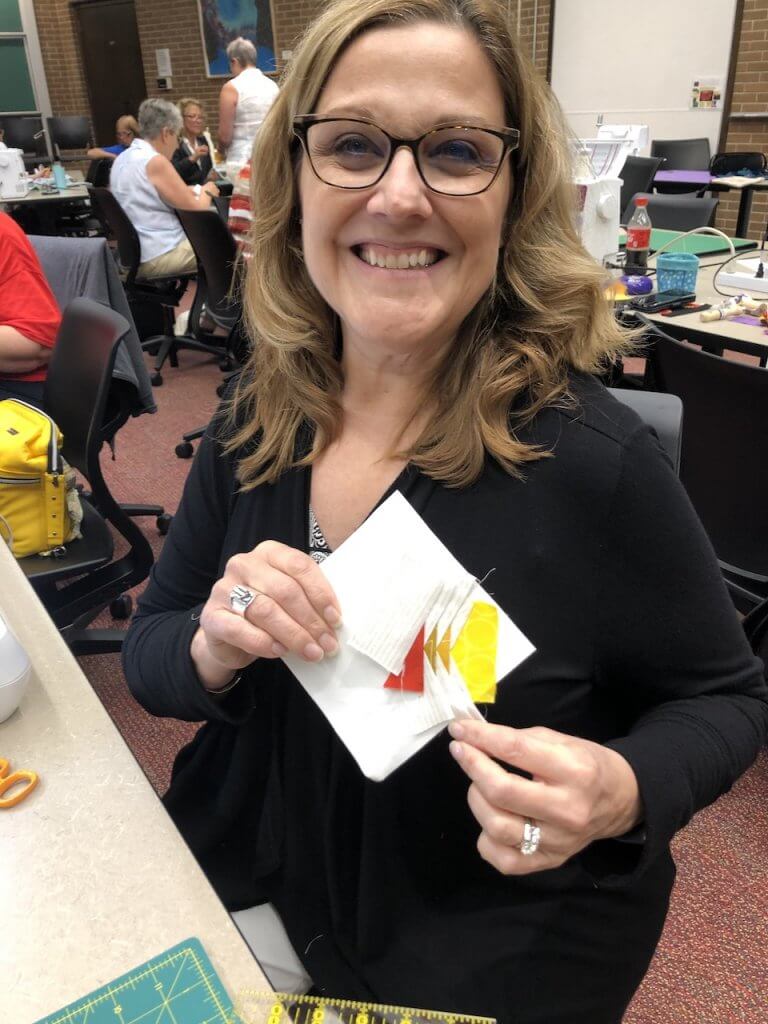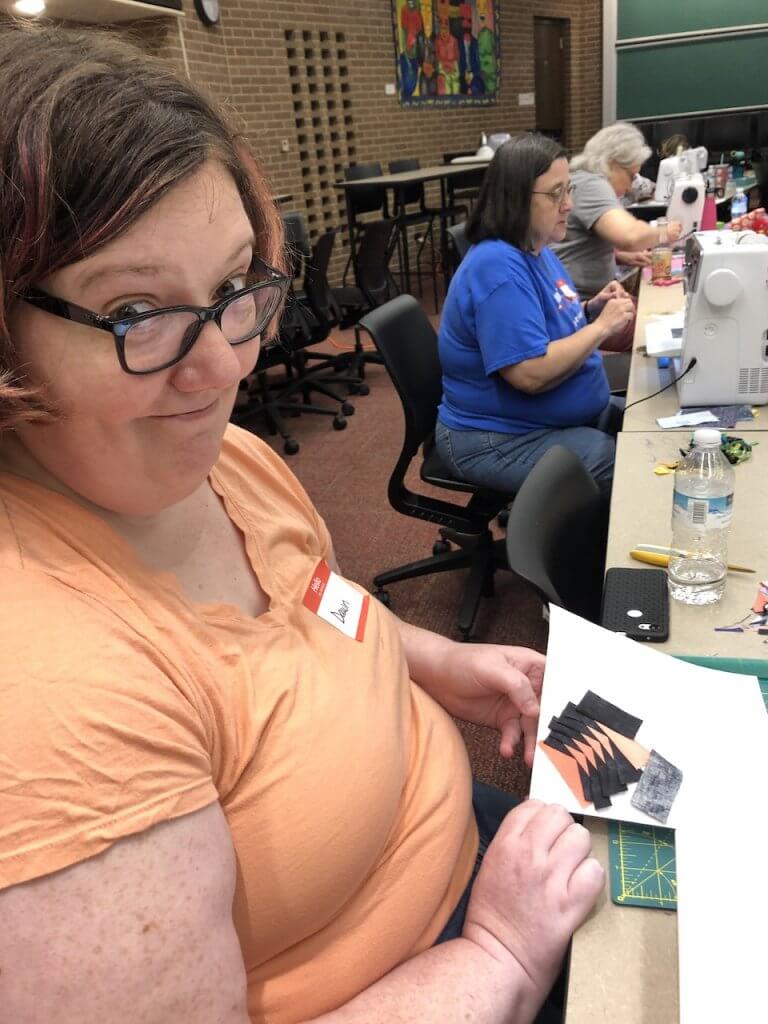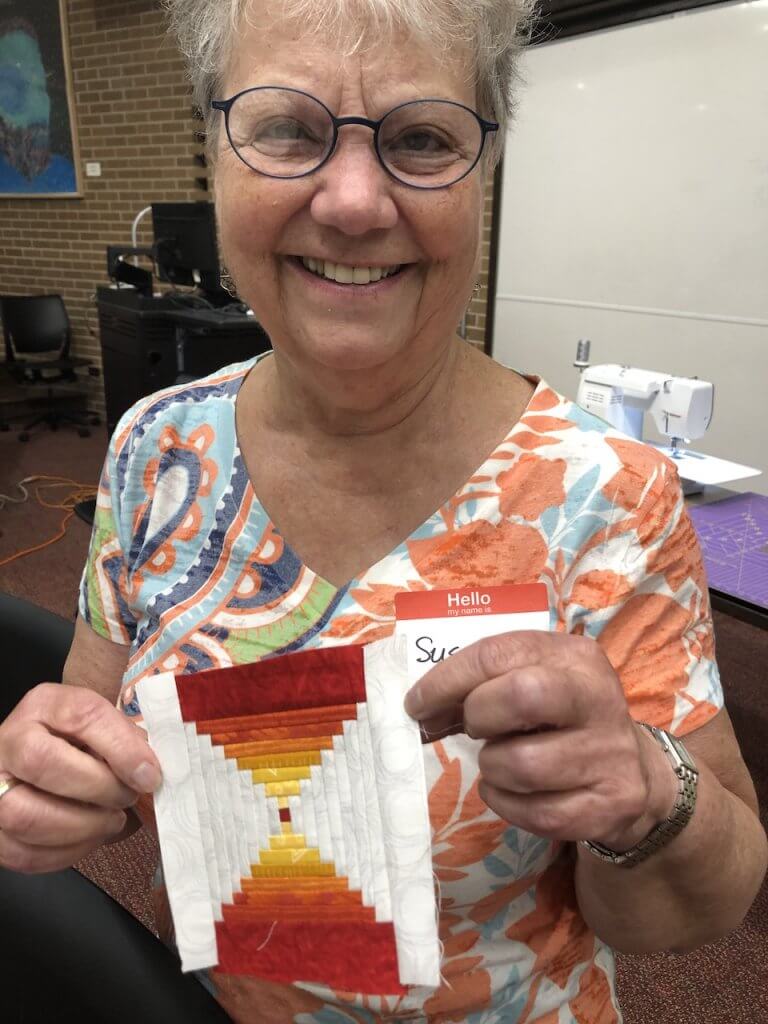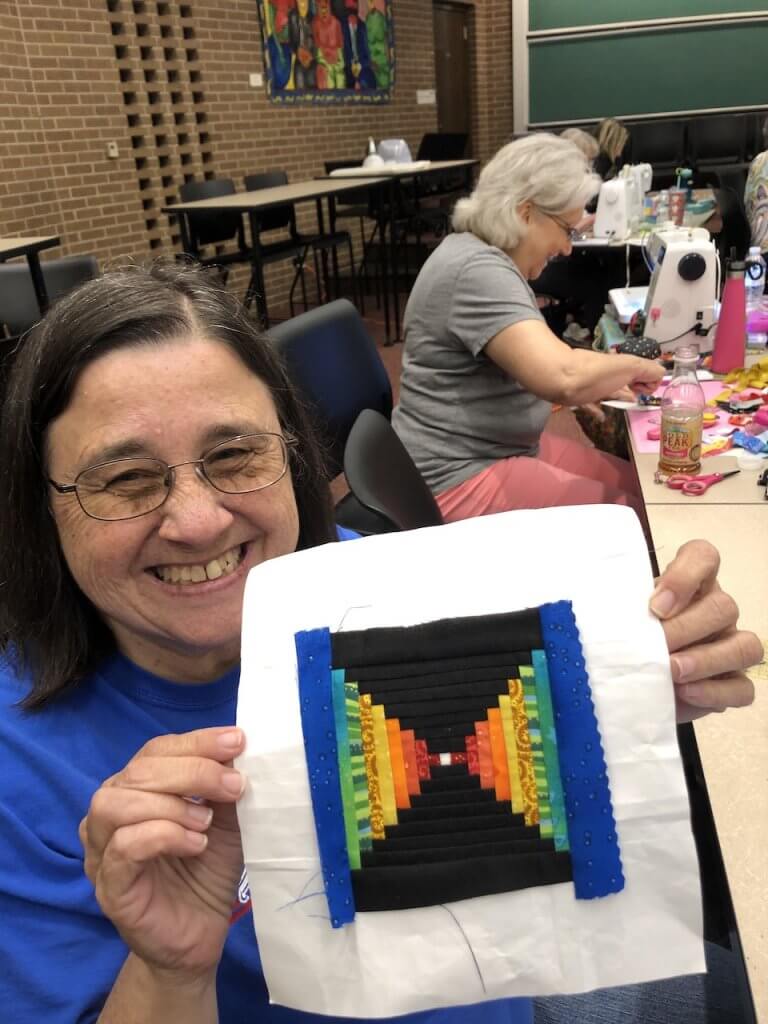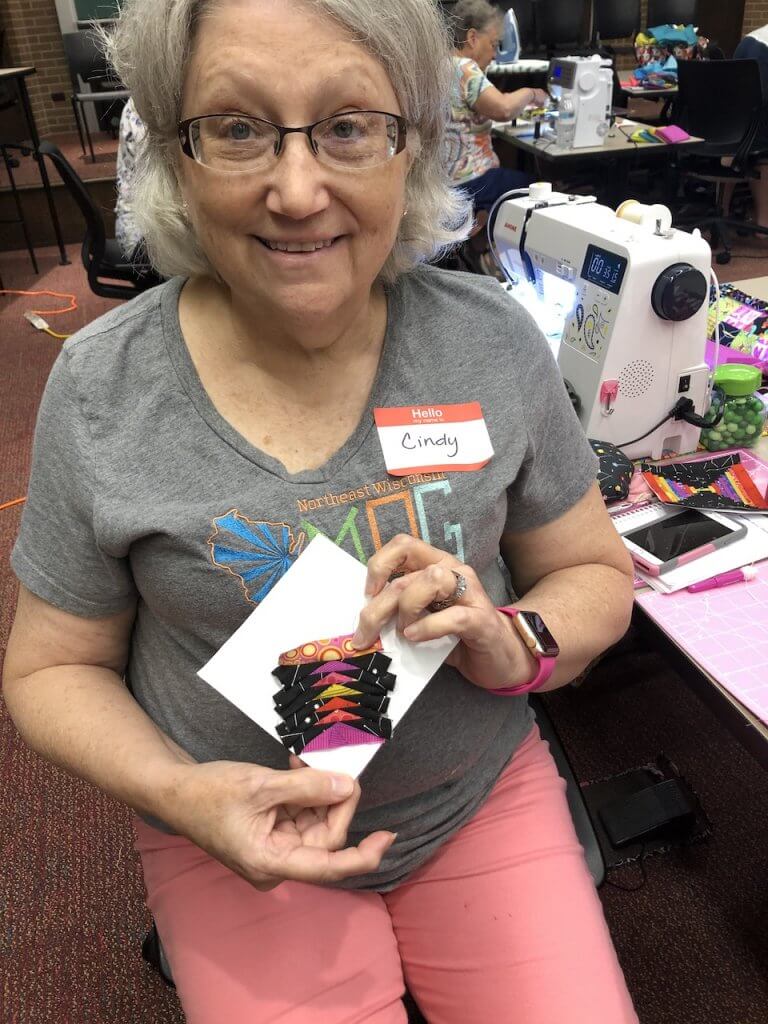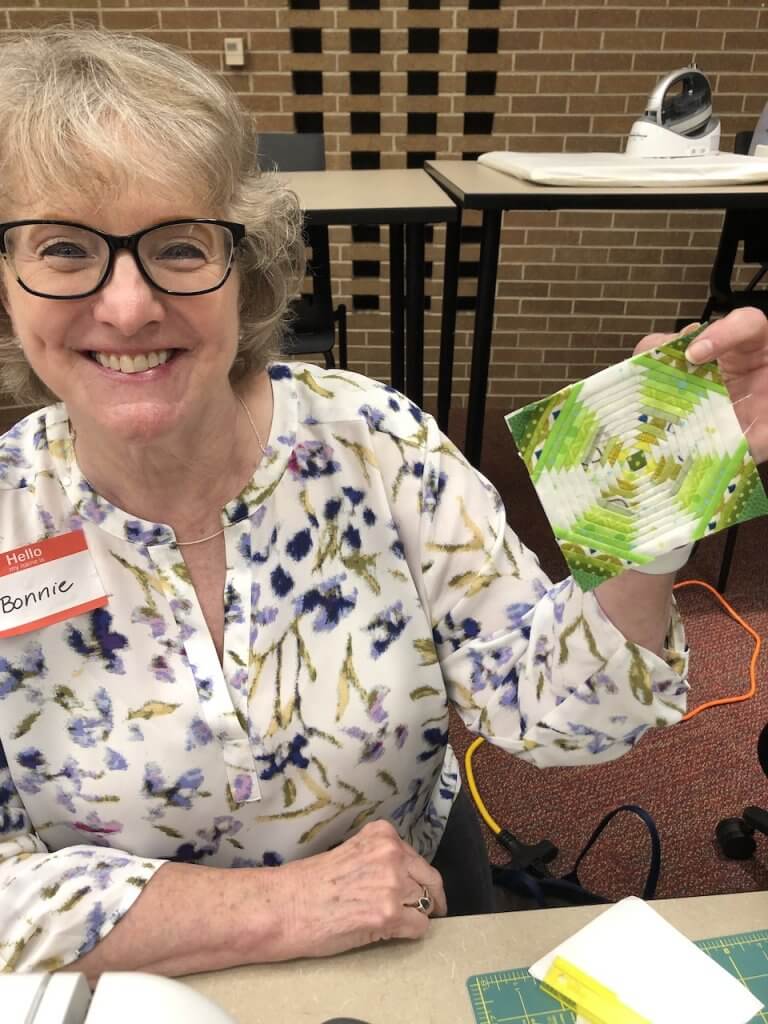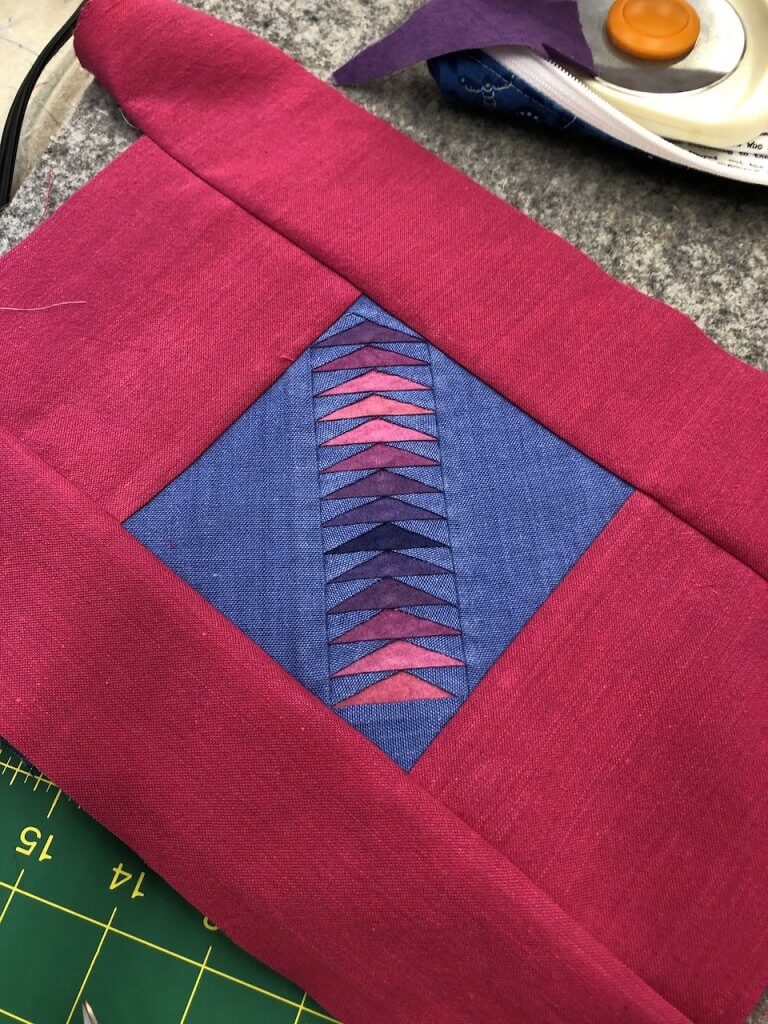 We had to end the weekend doing something that is specific to Wisconsin. The great Wisconsin supper club! We went to a supper club in Green Lake. We made certain that he had the signature drink of Wisconsin, the Brandy Old-Fashioned Sweet.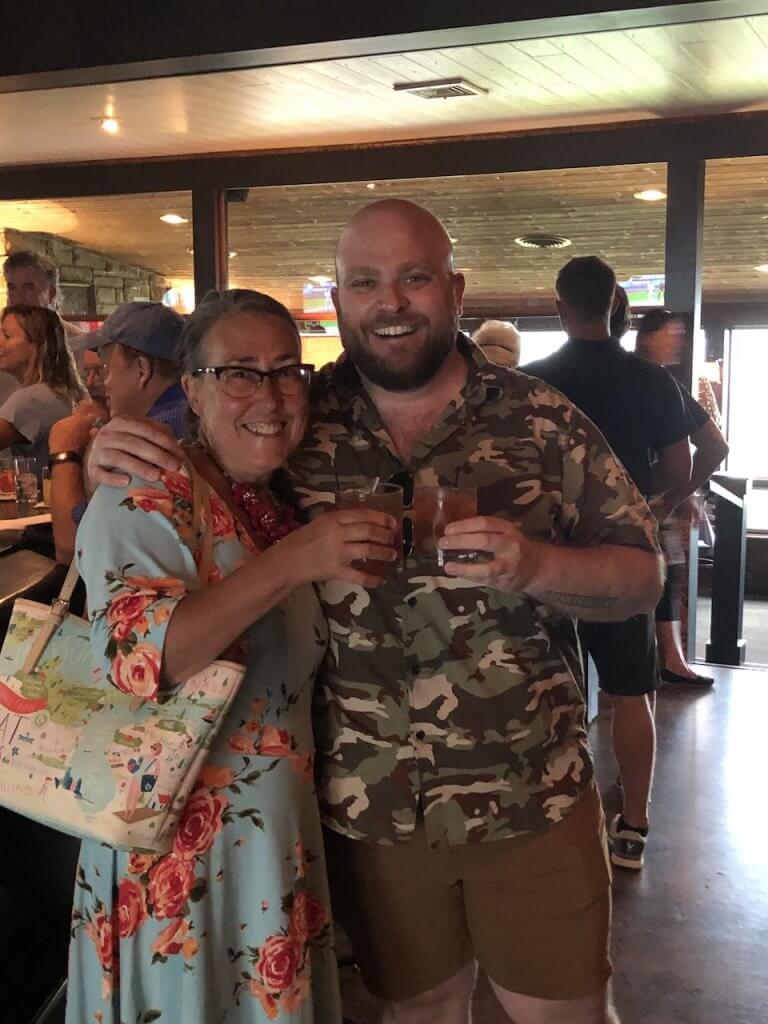 Next up…Let's get Blitzen! Our annual Christmas show will be coming up soon. Stay tuned!