I am reposting this, as it has been a while and I don't want people to have to scroll really far to find my post on pillow flaps. I have been making these this summer like crazy because I have been doing orders in the shop like crazy. I find that all of this beautiful fabric is passing through my hands, and I am not getting a chance to use it! So I want to do some crazy fast projects so that I can touch it and get my hands on it and get it into my house.
This latest one that I made was from fabric I purchased at market. I don't have it in the shop but it was in my stash and I wanted to use it so here it is.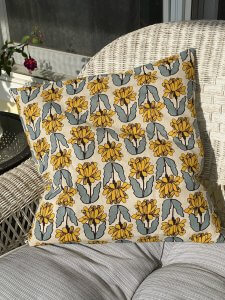 They make a house or porch look so much more complete, and their comfy. Here's the zipper flap in the back. It can be made to be decorative.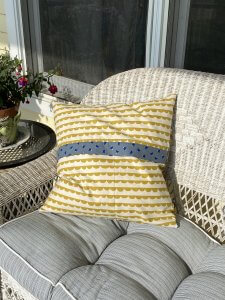 Sometimes I divide up the fabric in the back so that there are multiple prints on the back. Here's the tutorial.