I do so love to bind things with Shannon Cuddle. Especially the Luxe Cuddle. It never fails to thrill me to have that little strip around my quilt that adds so much texture. It's maybe not meant for your most formal quilts, but the fun and playful ones always benefit from the look and feel of faux fur around the edge. Think of how comforting it is to a child to hold and stroke that kind of softness as they're falling asleep.
Here are some facts about bindings.
Bindings are the part of the quilt that wear the fastest. If you look at antique quilts, you often find that the bindings are worn thin. Why? Because they are handled the most.
Bindings are the part of the quilt that is most often closest to your face. As you lay in bed at night, what part of the quilt touches your face?
Bindings are the crowning finish on any quilt.
Adding Shannon Cuddle as the binding increases the longevity of your quilt because it's made from good old reliable polyester. It will wear like iron. Adding Shannon Cuddle as a binding is soothing and comforting to the touch. Have you ever watched a child stroke a favorite toy made from plush fabric when they fall asleep? That's evidence that tactile stimulation is relaxing and releases sleep inducing sensations.
Adding Shannon Cuddle to a quilt as a binding is a crowning touch. It says you cared enough about the quilt all the way to the binding, and really thought it through as to which binding would be the best.
Here is one of the 3 quilts that I recently made. The panel is from Moda Fabrics. I bought a ton of these because I want every twin bed at my lakehouse to have one of these on it at Christmastime. They were oh so fun to make.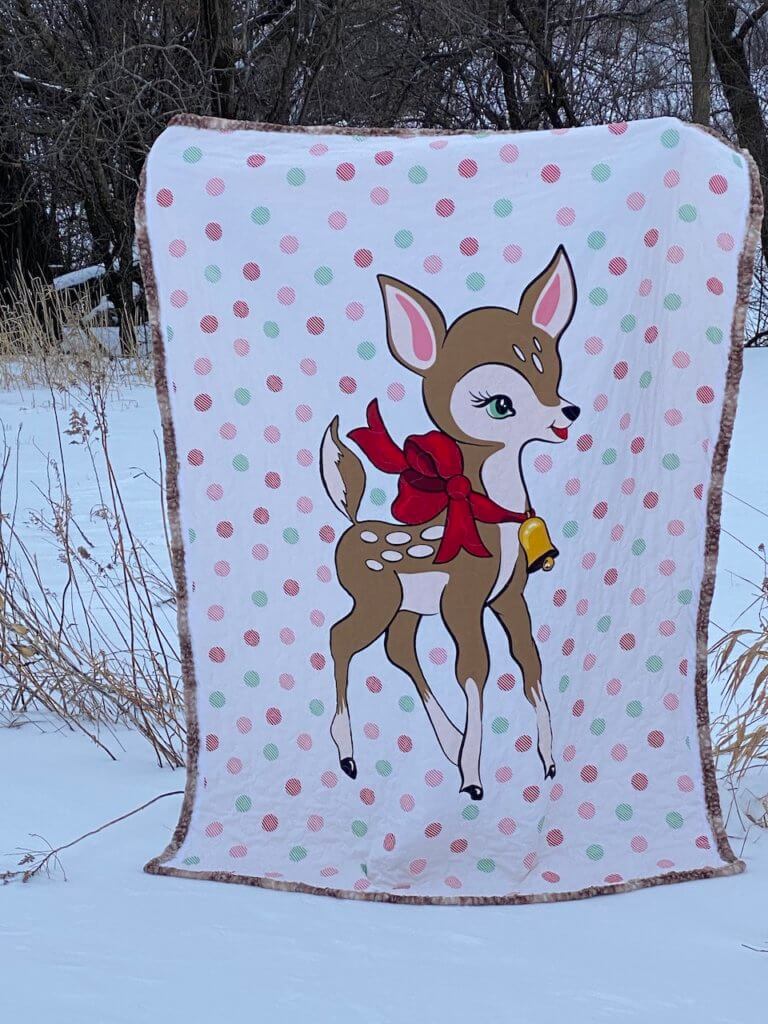 Here's a video tutorial on how to add a Cuddle binding to a quilt.