That's right…you could just eat it right up. In my last blog post I took you through the stack and cut method for this block. Now I am going to show you the versatality of this little gem. So to recap, this is the basic unit of that block.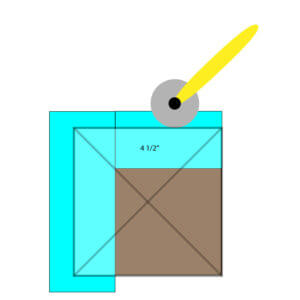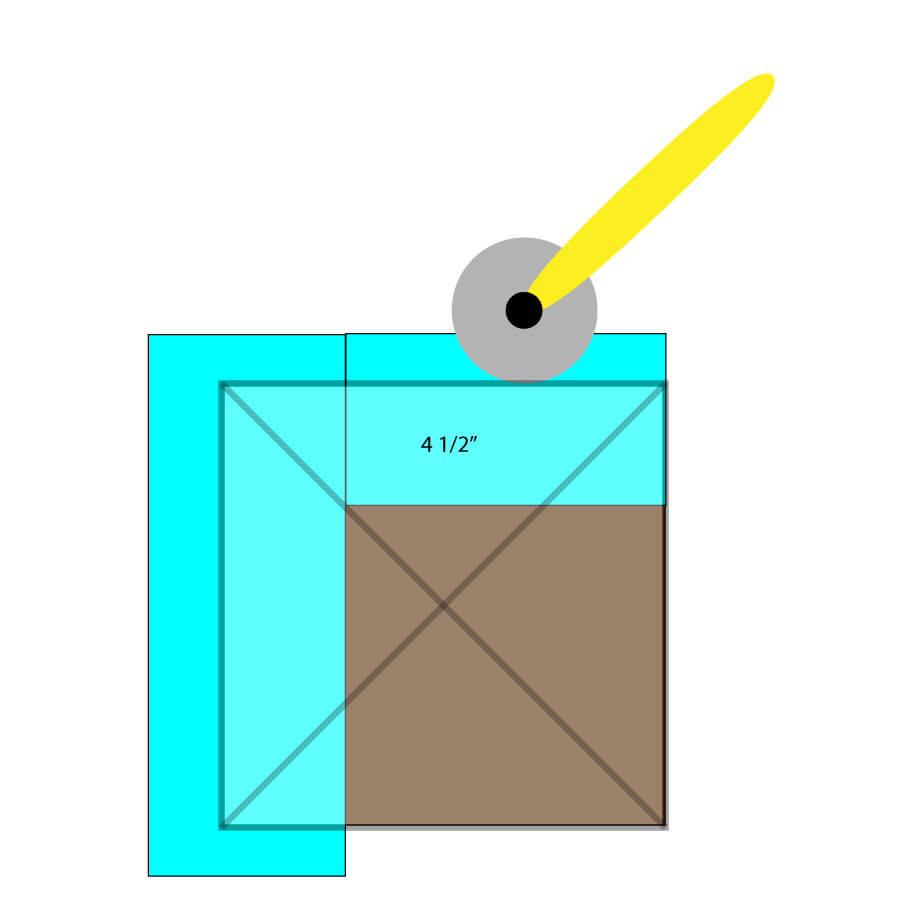 Square it up, and you get this.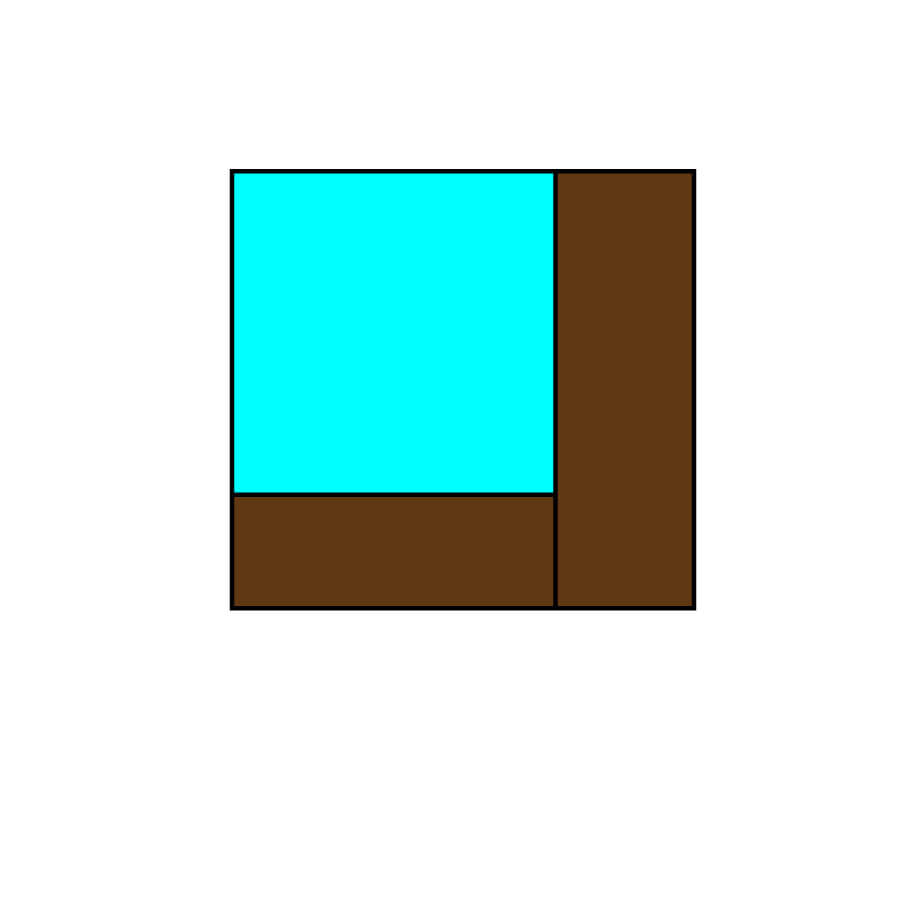 Put it together and you get a myriad of results. Here are just a few. When doing this you need to watch your lights and darks. It's a super fun block. Make sure to read the previous blog post so that you know how to do it. Some of the quilts use all 4 blocks of alternating lights and darks together, and some use them separate, but in differing layouts.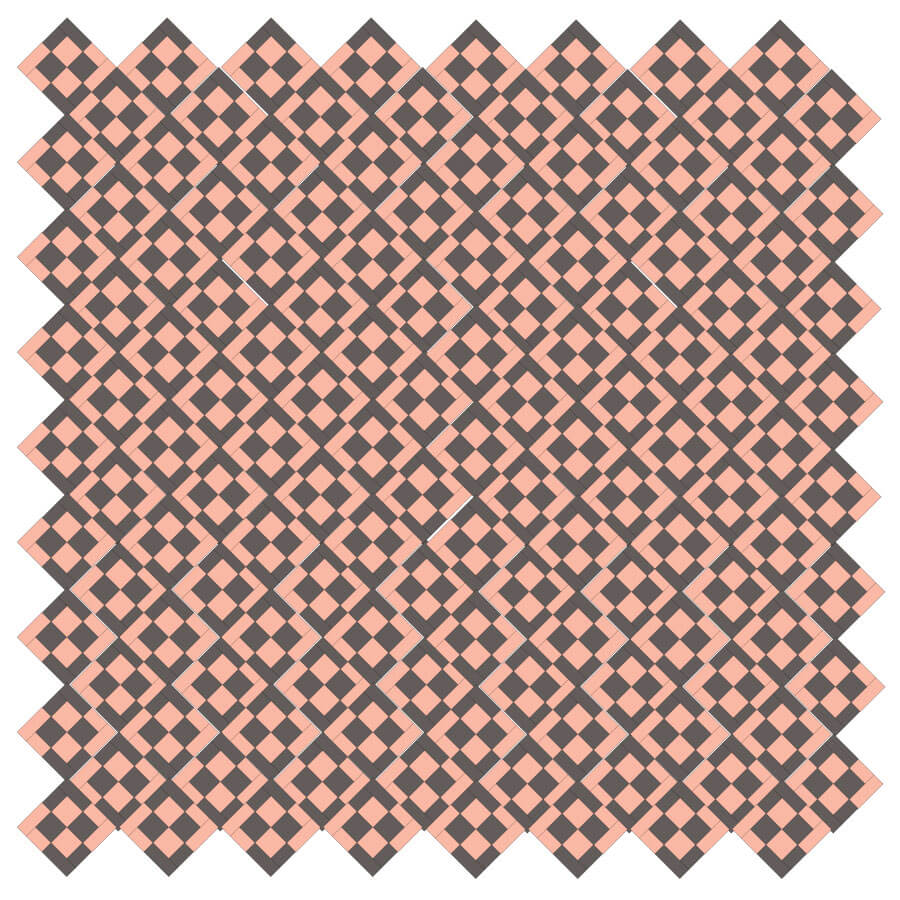 This is the one that started it all for me. This is the one that I designed by using the stack and cut method. It's such a fast quilt to make that it's my go to whenever I have something that I need to sew quickly. This would be great in any size. I can see it in a baby quilt as easily as a full sized quilt.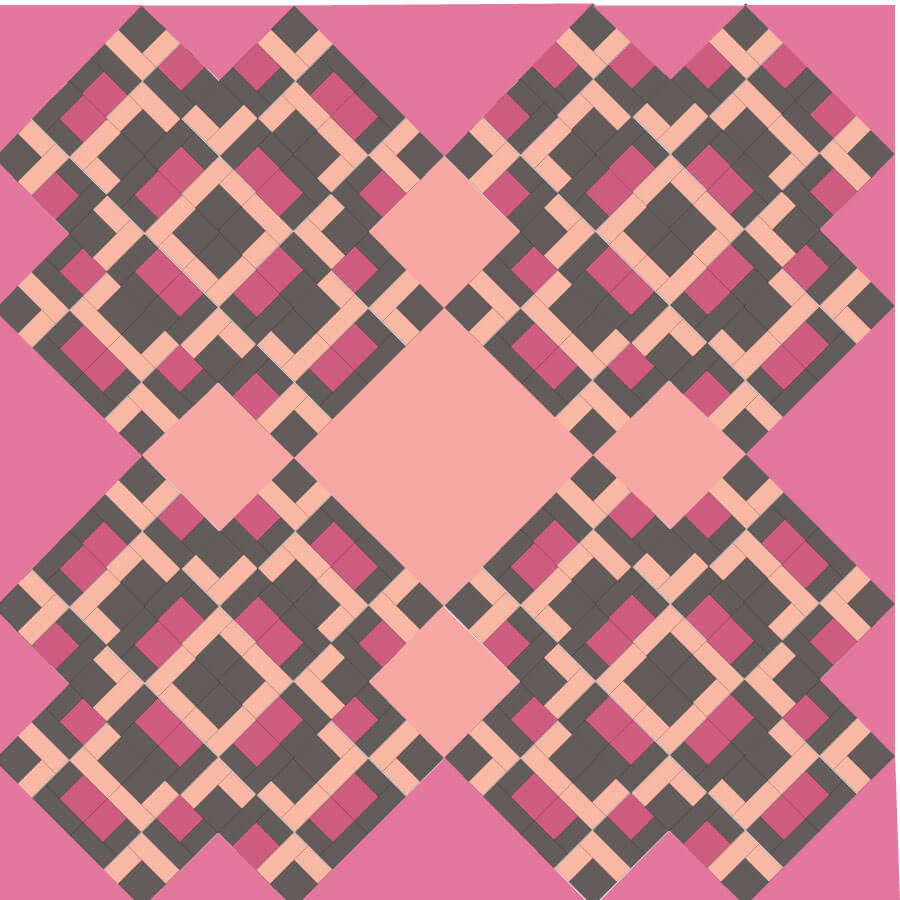 This one looks a little more complicated. However, it's not. You would need to make the blocks and then play around with them, arranging and rearranging, which is the best part anyway. Don't forget, you can always add other blocks to the total design. You can see with this one that the lights and darks play a crucial role. It would be really important with this one to make sure that you have a really good amount of contrast.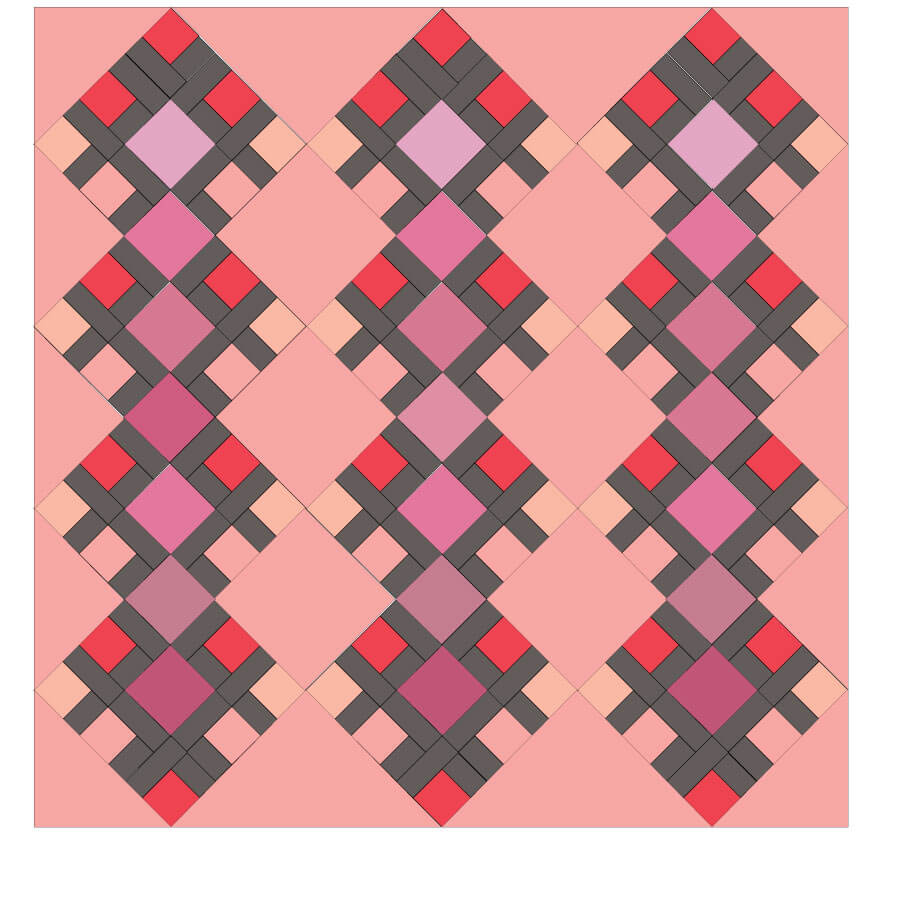 This one makes use only of the blocks that are framed by the dark. In other words, the blocks that have the dark rectangles and light squares. So when I have made quilts like this, which I have (one example being in "Rainbow Quilts for Scrap Lovers") I usually make a companion quilt at the same time.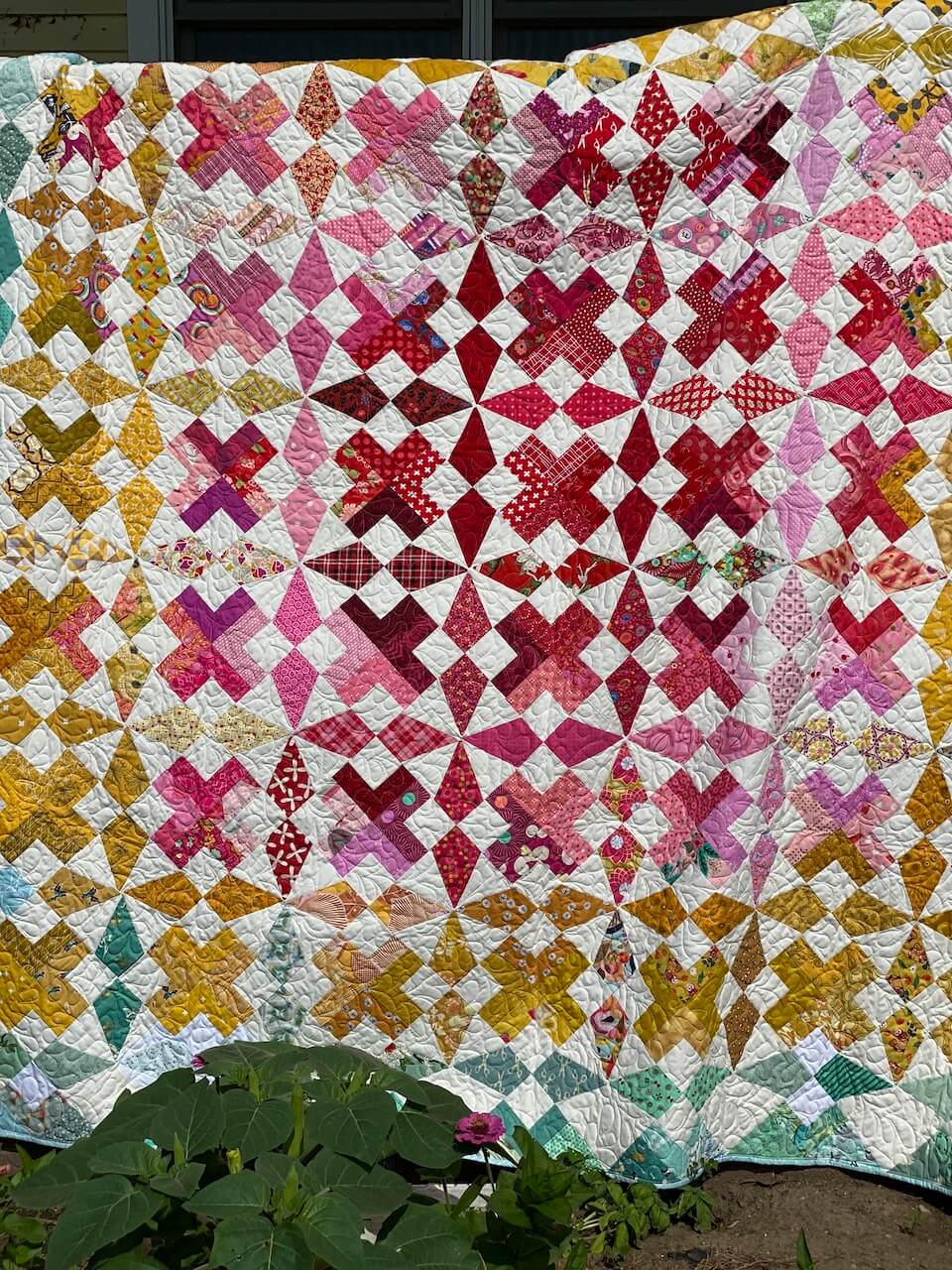 Look closely at this quilt. Can you see where those blocks are? It really throws you for a loop! the medallion type block that is alternating with the treasure box block makes it look entirely different. In this quilt I used a solid white fabric most likely a Kona Cotton or a Moda Bella Solid. I paired scraps together with the solid, and created the version of the treasure box block that has colored rectangles and and white squares. So, what did I do with the other components that were stacked and cut with those blocks?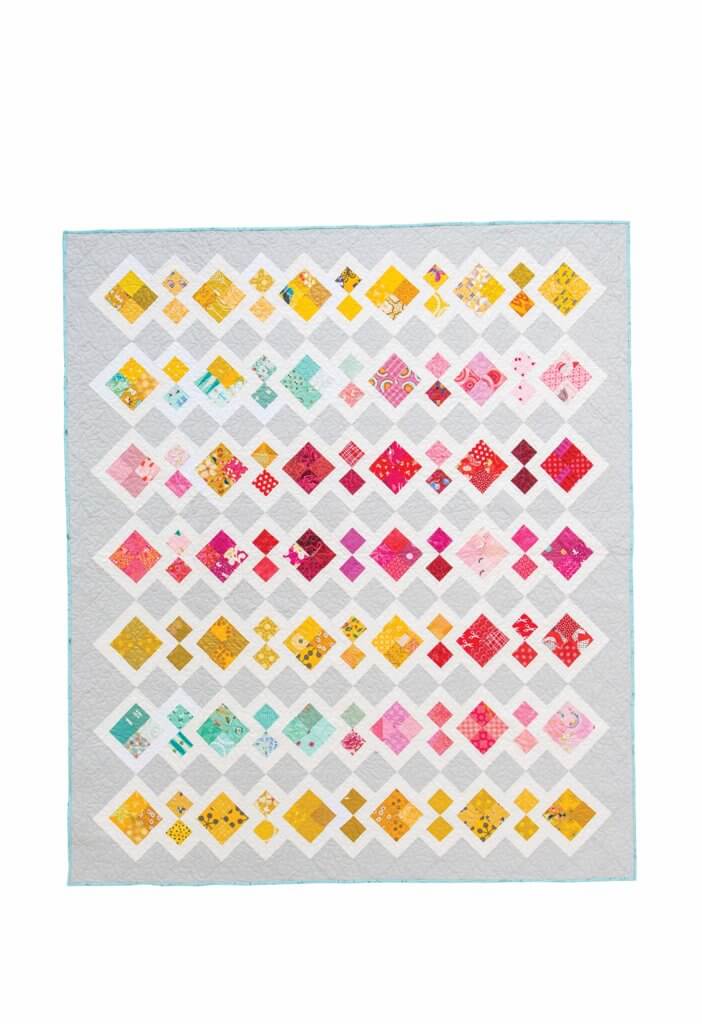 Here is the companion quilt. It's called Argyle Sweater. You can see on this quilt that I used the colored squares with the white rectangles. Two quilts are better than one!