Why do I love sewing throw pillows so much? Maybe it's because you can instantly beautify any small space. Maybe because it's instant gratification. Maybe it's because it's a way to handle and use so many beautiful pieces of fabric, using any substrate? Well, okay, maybe not any. You don't want something that is itchy or pokey under your face when you're laying on  it.
I made this throw pillow which is one of many to come for my daughter. She's moving to Tucson this summer and she will need cheerful southwestern things in her new apartment. Luckily, cactus decor is all the rage right now. It's perfectly timed.
This fabric is by Mara Penny and she is a designer for Moda Fabrics. It's from the desert song line. I have a great little tutorial that shows how to make this pillow with a flap. Zipper flaps look so professional. Plus, the insert is a feather insert from Ikea. Yeah, I am now a pillow snob. I won't use anything other than feather pillows for throw pillows because they hold their shape. The ones from Ikea are so economical too.
Here's what it looks like: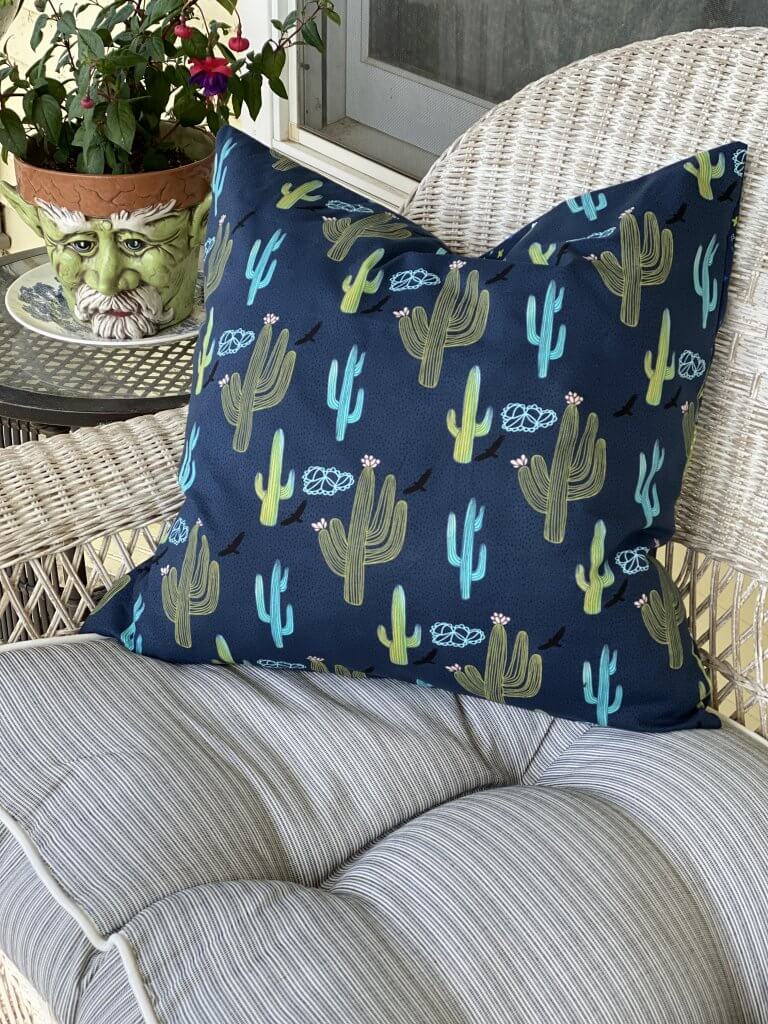 And here is what the back of it looks like with the flap: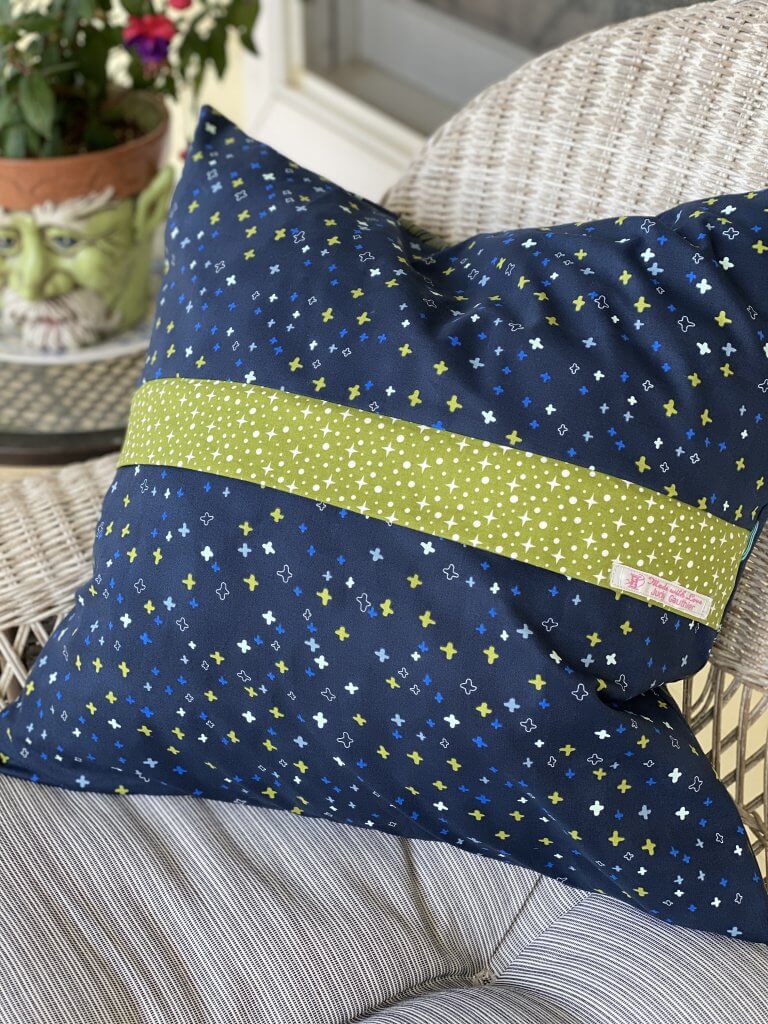 I also did this for my grand daughter with frozen fabric.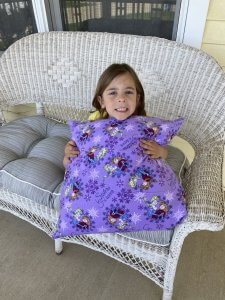 But, with hers, I didn't use a feather insert, I just made my own insert with polyfil. That's because she is a child, and I can imaging that there may be pillow fights involved. I don't want feathers all over my daughter's house.
I used some really fun fabric for the pillow insert though, so that when she unzips it, it's a bit of a surprise.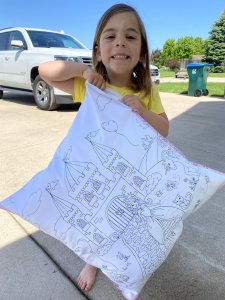 Here's the tutorial. Hope you like it. It breaks it down so that it's simple.