Here's a simple, quick idea. I love table runners, and I wax poetic about them all the time. The reason for this is because I am not a good cook, but I can set a pretty table. After you clean up your kitchen, and you set a table runner on the table, it's a little treat for you every time you round that corner into the kitchen.
My daughter came up with this pattern one day. Actually, if someone else did a creation like this already, then I apologize. She certainly didn't mean to steal this idea and call it her own, but she was just playing around with the charm pack and came up with this.
I loved it instantly, and also tried it with a charm pack. The one I used is an older charm pack by Moda, Purebred 2. I don't have horses, but love this particular artist. And, the colors match my kitchen as you can tell from the floor.

All you need for this little beauty is one charm pack.
Sew the squares into rows of 3. Stitch all of the rows of 3 together as shown.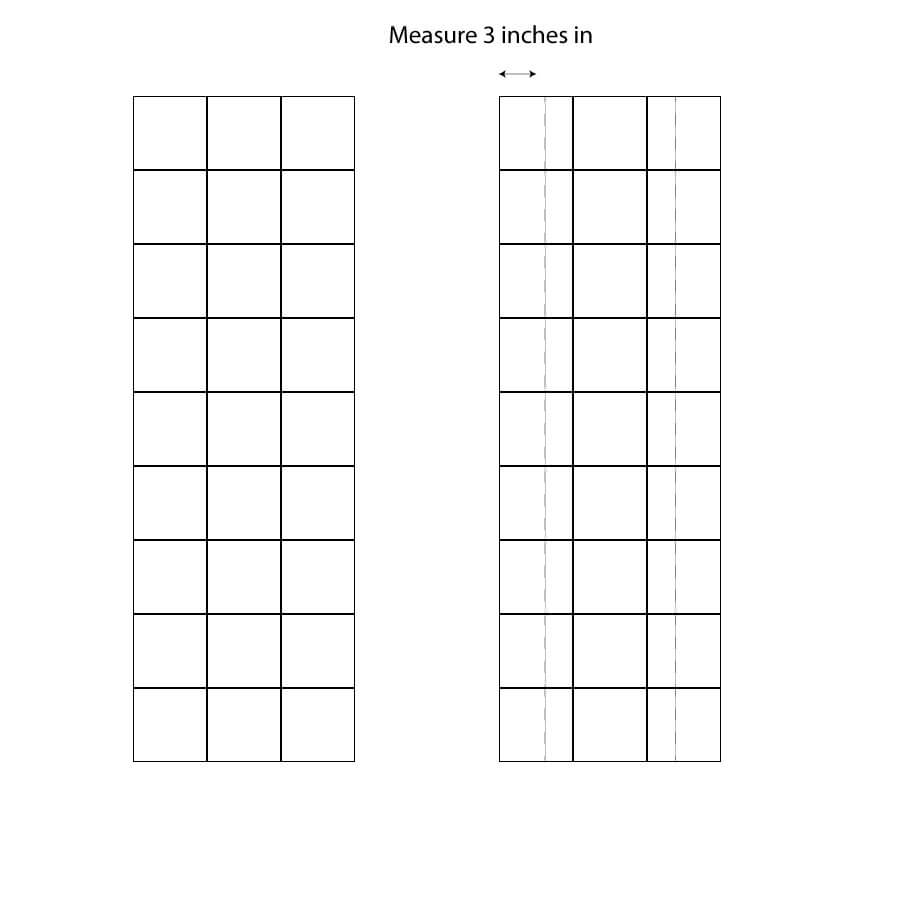 Using a quilting ruler, measure 3" in from the left side of the runner and from the right side of the runner. Cut along the 3" measurement with a rotary cutter on both sides.
Once you have done this, switch the strip from the left side with the strip from the right side, and re-sew them back on to the main table runner body. Ta Da! It's that simple.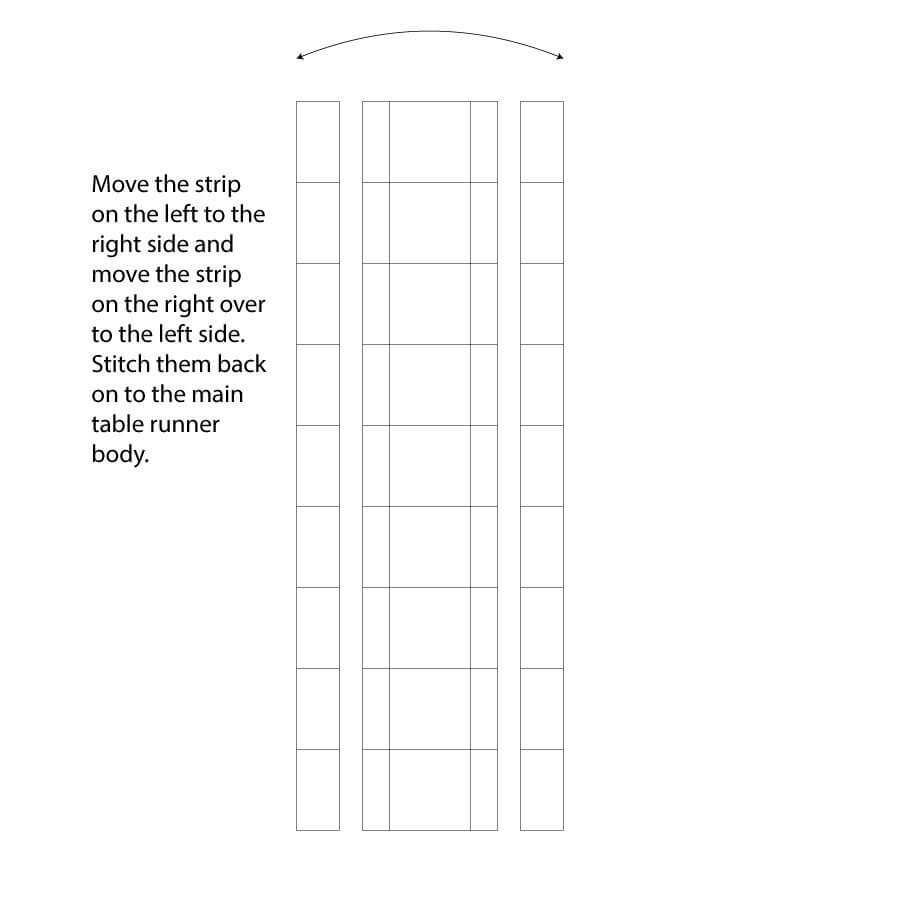 This works best with charm packs that have high contrast within their lines of fabric. You could also make up your own charm pack out of your stash and your scraps. With something this fast and simple you could have a table runner done every night for teacher's gifts, and gifts for all your friends and family. Include yourself in this!
Obviously, you will layer, quilt and bind in your favorite method. Have fun!