Fully Vaccinated! Yes, these ladies in the shop are having a great time. This is the first class they have taken since Covid. This is the first time they have gotten together since Covid! And, it's the first multi-person class I have held since Covid.
Covid, covid, covid. We're tired of it! We want to be back together laughing, lunching, sewing and all three were had right here at the Bungalow. Yes, we all needed to do what had to be done. N'er a sewist or knitter ever complained about having to stay home and perfect their craft. But, this got a little long. Of course, I wasn't bored. I went back to work in the Covid unit and the time flew by. I was able to do some interesting things on the internet to satisfy various quilt guilds.
But, I cannot over emphasize how fun it was to hear these ladies and get to laugh with them. And, look at these umbrellas!
Here are some photos from our day.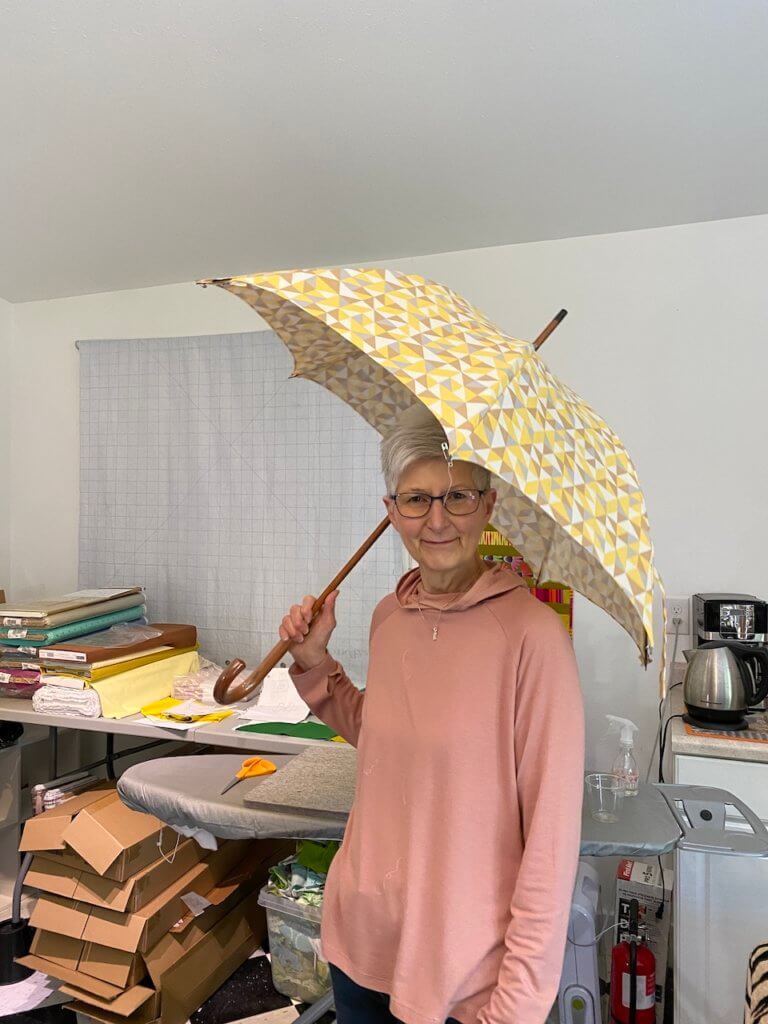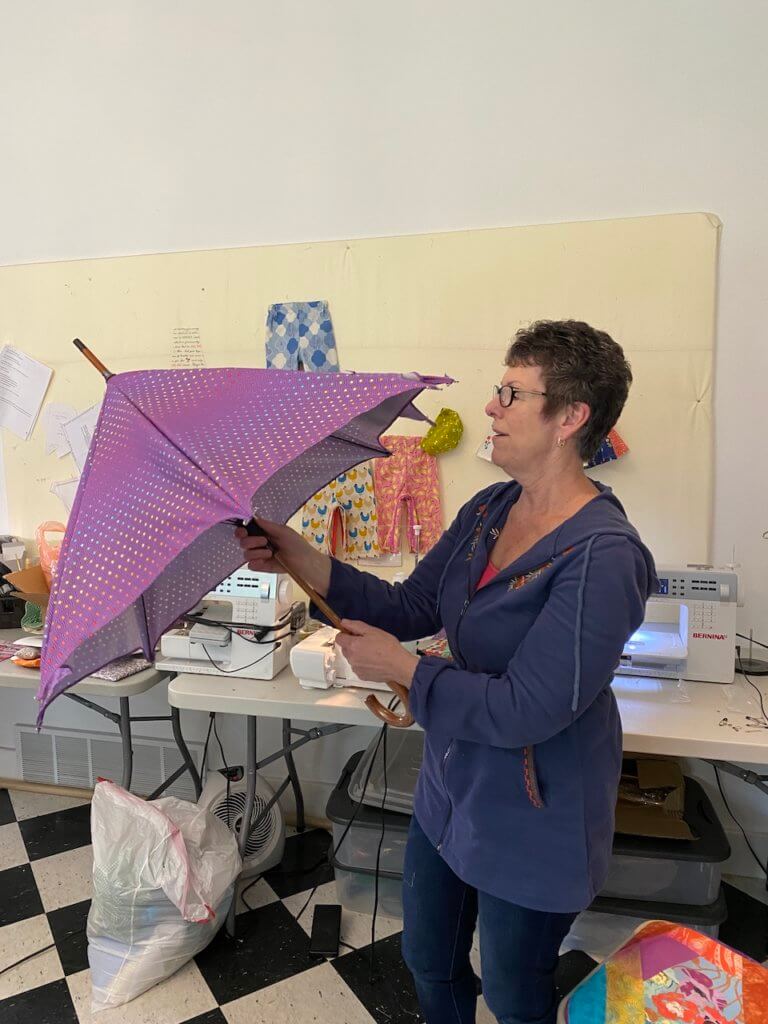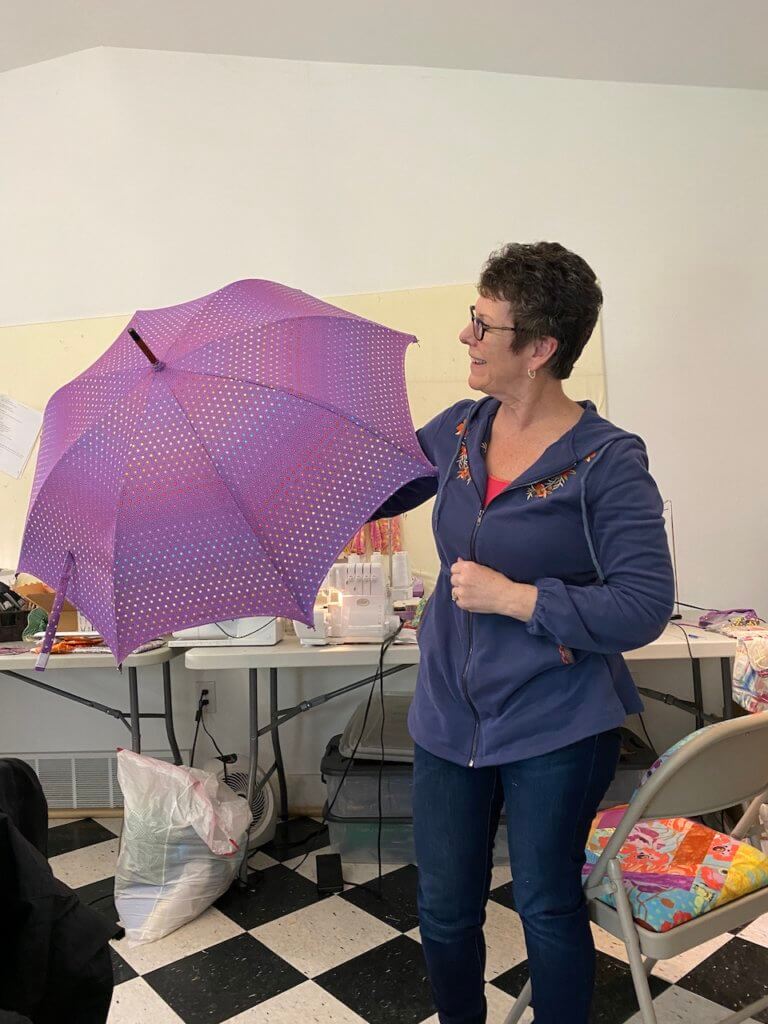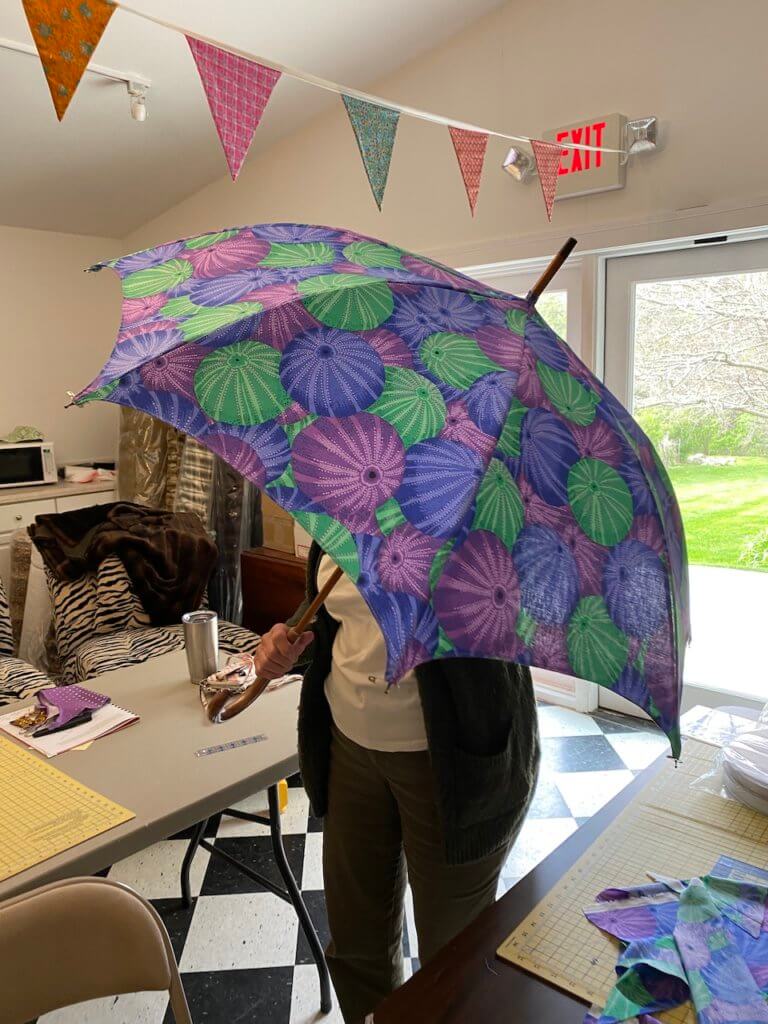 Does this look like fun to you? You bet it does. Call the Bungalow or contact me through this website. We can accomodate 1 person that is not vaccinated and is wearing a mask or 3-4 that are vaccinated.