So the paper-piecing continues. I am paper-piecing my way through the 50 states. We shall see just how awesome this quilt turns out once I have all 50 states. Designing them is a snap. It's getting them all sewn that takes time.
Here's Virginia. It's like that song by Train "Meet Virginia". It's hard to decide too, on which fabrics to use for each state. I don't want to use fabrics that are representative of each state, because I want the shape of the state and the actual pattern to shine.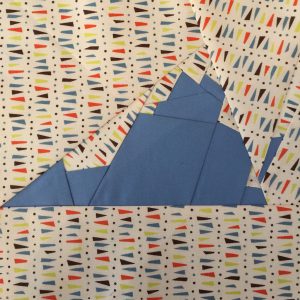 I like the way that Virginia turned out. When you make these, you realize just how similar some of the shapes of the states really are. I'm not just talking about the rectangular shapes, I am talking about many of the different states. This one looks a lot like Kentucky.
Here's Kansas. I would really like to see someone do this in the old Wizard of Oz fabric. I used to have some of that, and I used what I needed and gave the rest away, sadly. Now I wish I would have kept some of it.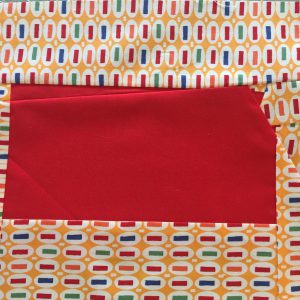 The important thing with paper-piecing to remember is to keep the shapes distinct. Don't muddy the fabric too much because you will lose your lines. It's not meant to be low volume. That doesn't really work with paper-piecing. Well, I suppose it depends on the block. Surprisingly, Kansas is not just a rectangle. It's got a few finer details than one would think.
So, click on Shop on this website to order up some state patterns.