This quilt is beyond fabulous. The best part about it is that it is made simply with squares. It made its debut in my book Rainbow Quilts for Scrap Lovers, (C&T Publishing) but has continued on in Spectacular Quilts for Scrap Lovers with more variations. The variations to this quilt are endless. Let me give you an example.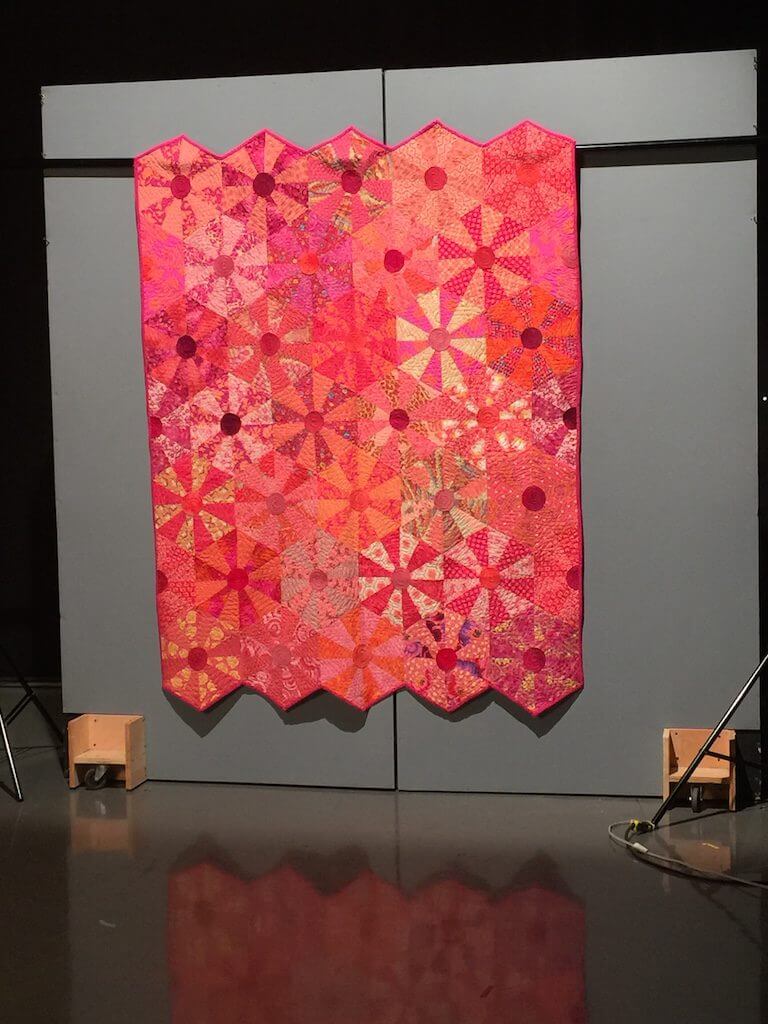 Here is the original Blended Hexagon Quilt, hanging in the Public Television Studio. I was honored to be a guest on Sewing with Nancy, and we discussed my book Rainbow Quilts for Scrap Lovers. This quilt is the basic Blended Hexagon. The variations are endless. Yes, it does have a set in seam, but if you make this quilt you will never be afraid of a set in seam again. The instructions are so clear and the technique so foolproof, you will be an expert in no time.
So once you've made this basic block which is a hexagon made from squares, you can also make this quilt.
This quilt is a fun variation, and not difficult at all. This one is constructed slightly differently with the exact same cutting technique. No set in seams here.
Want to see more? Using only squares, and one slick slashing technique? Okay. Here's another.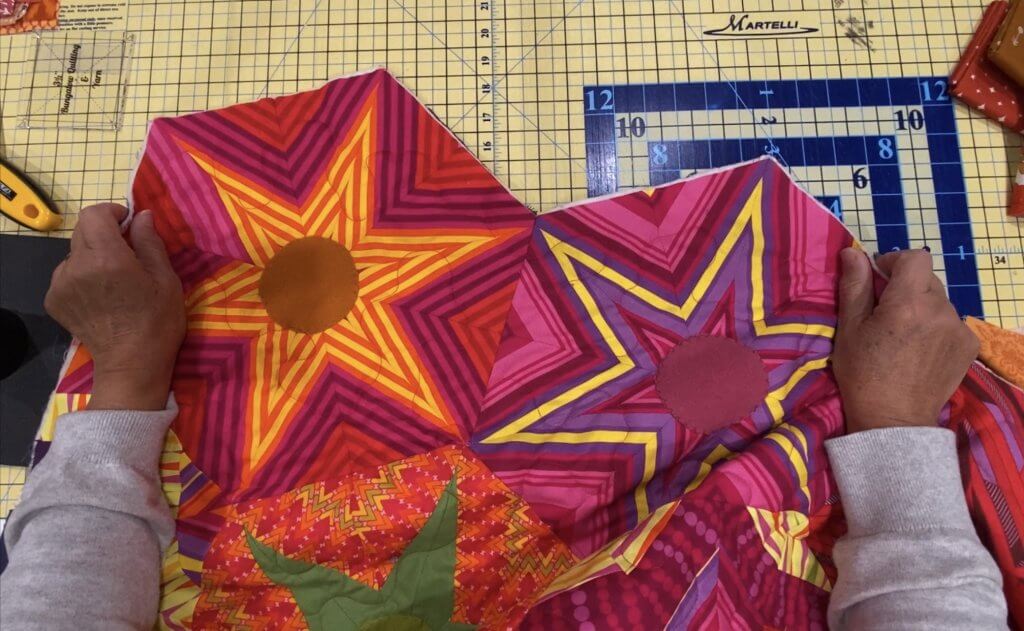 This block is created using stripes. All you need to do is use simple striped fabric to achieve this result.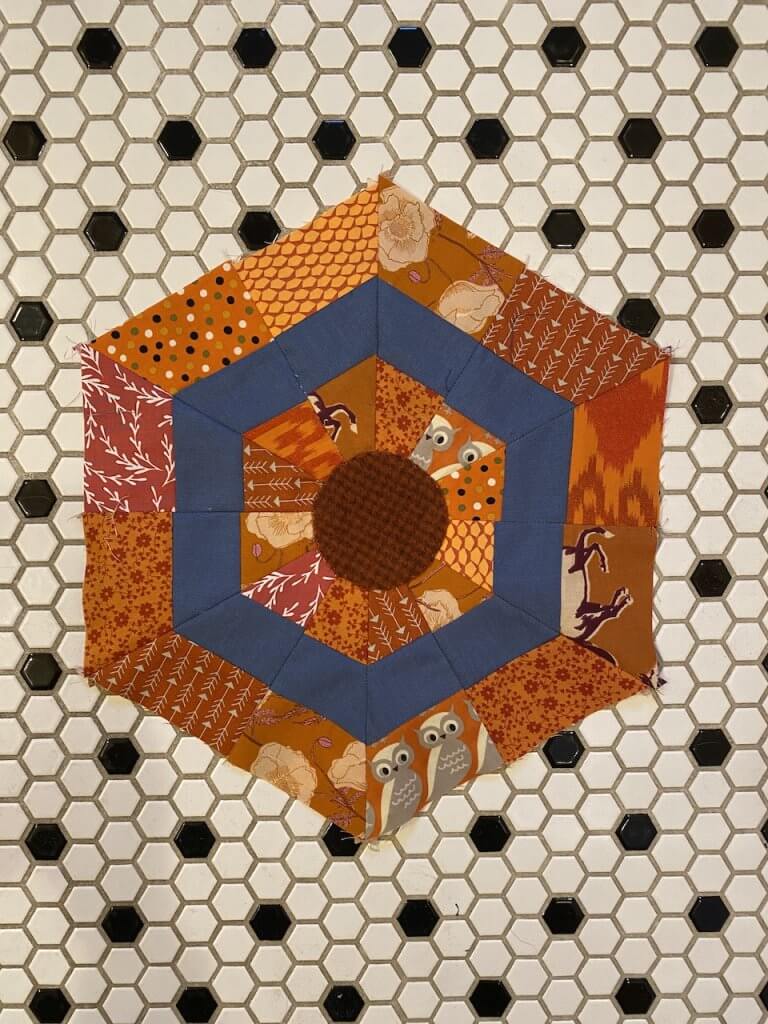 Here is another fun variation, just adding a single strip to the squares.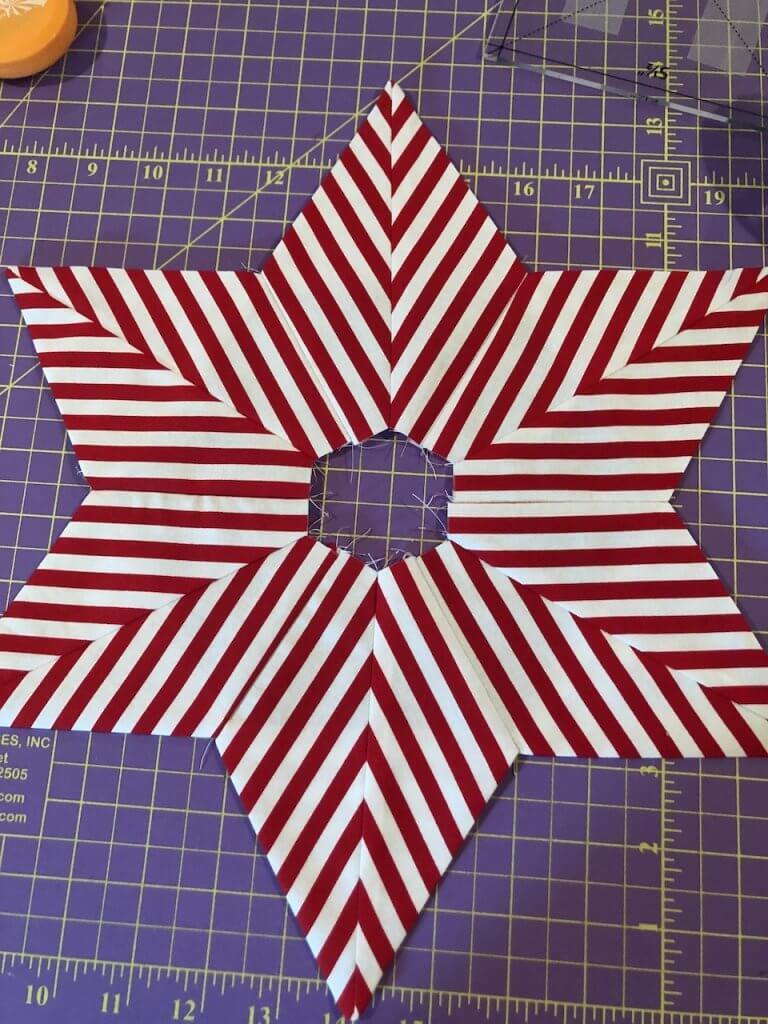 Here's a star variation using a striped fabric.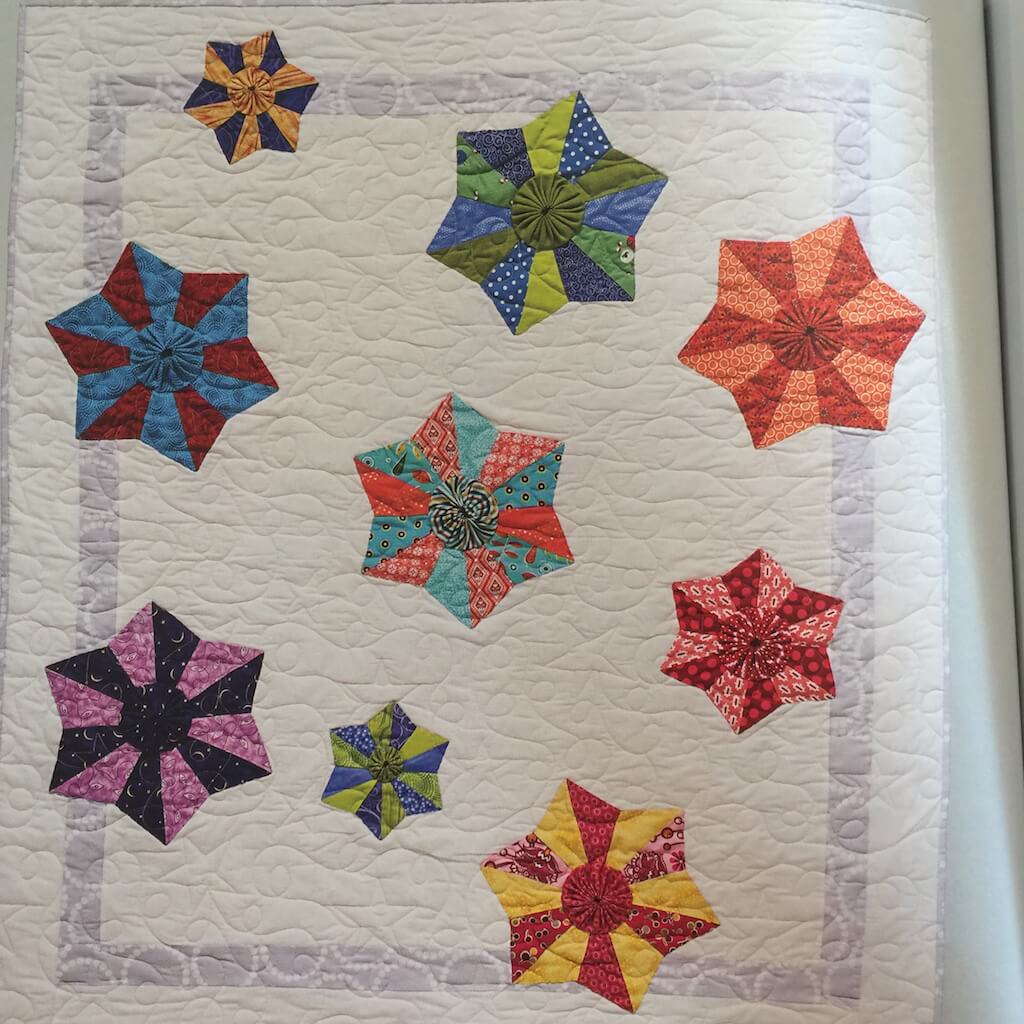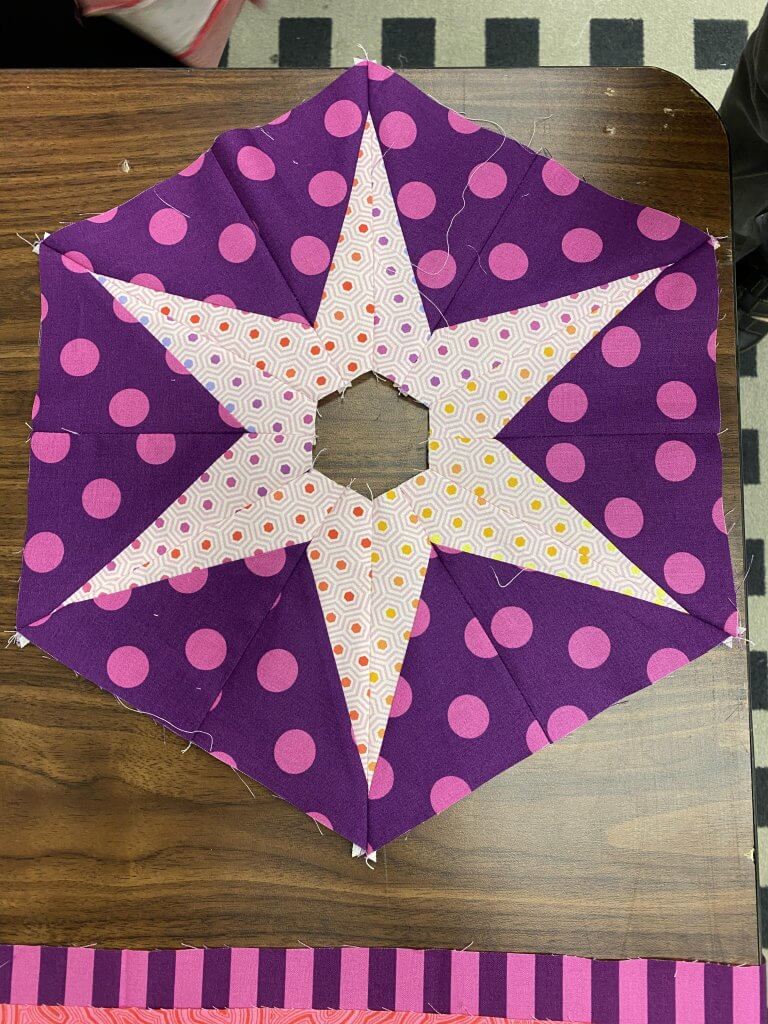 Yes, these are all the same blocks. Same technique and hard to believe.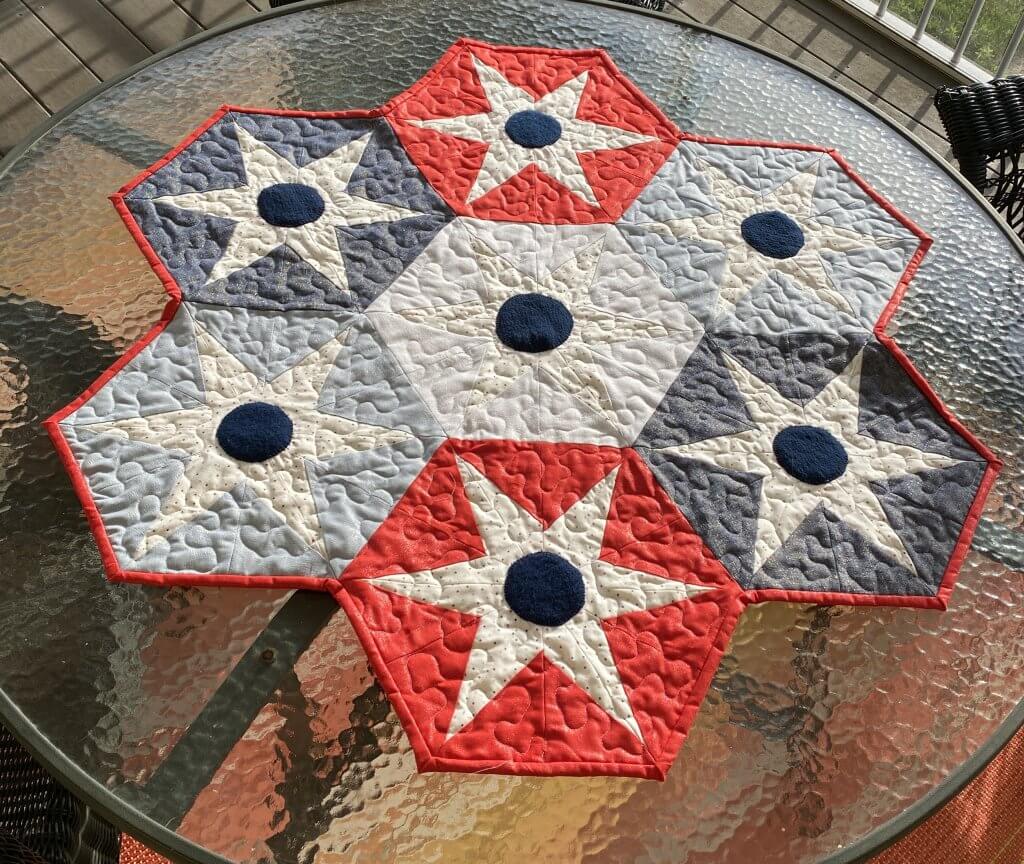 So, if you want to take this class what will you need?
Supplies:
1/2 yard of a neutral fabric, must run selvedge to selvedge (44 inches wide) Gray, off white, tone on tone white or off white prints. Should coordinate with the 8 fat quarters below.
8 fat quarters of fabric that you're just dying to play with
1 yard of a striped fabric. Stripes should be bold, but not too wide of a stripe. Tiny stripes do not work well. Stripe should also be a multi stripe–see examples below.
Fat quarter of felted wool to match the fat quarters
Thread to match the felted wool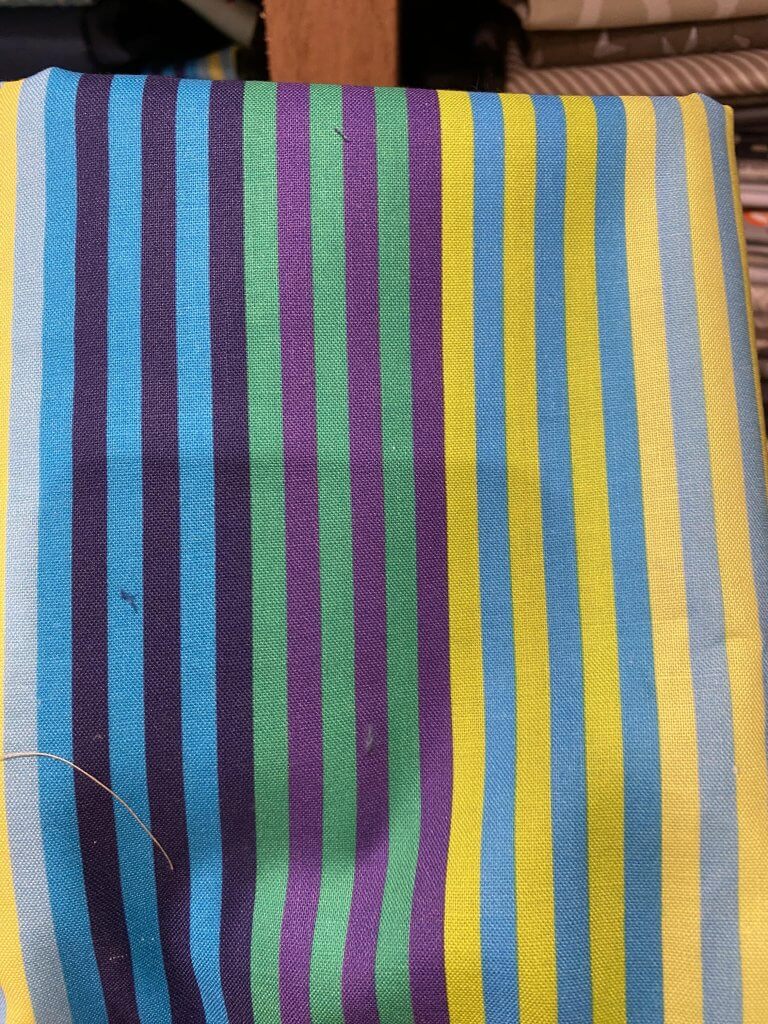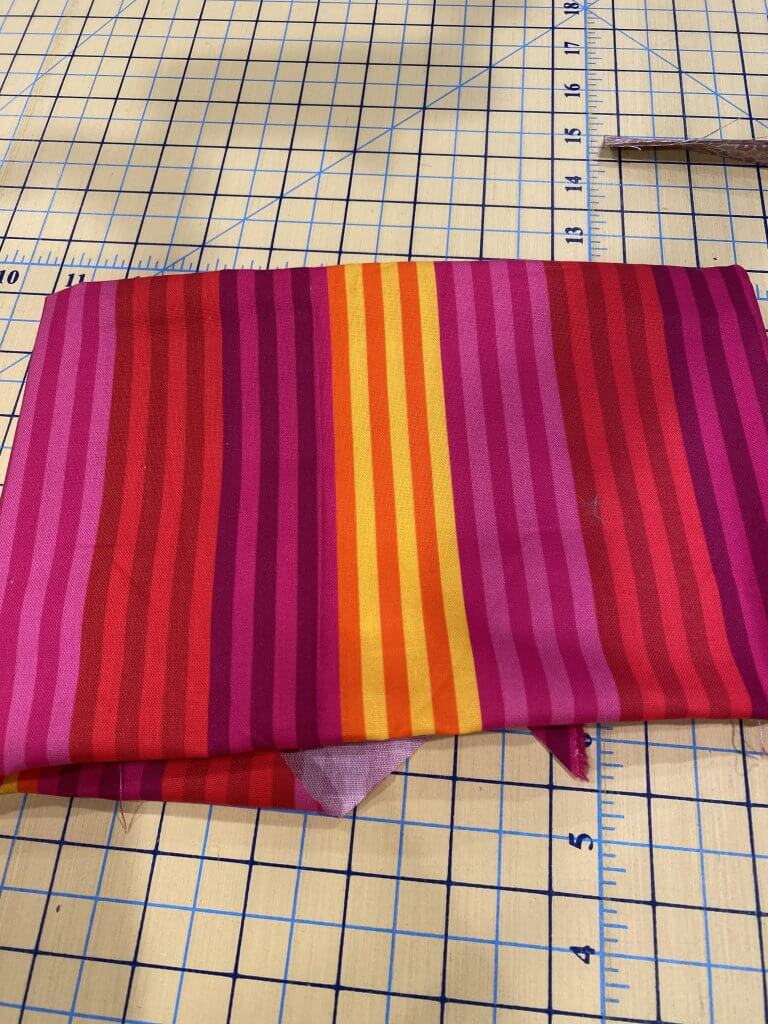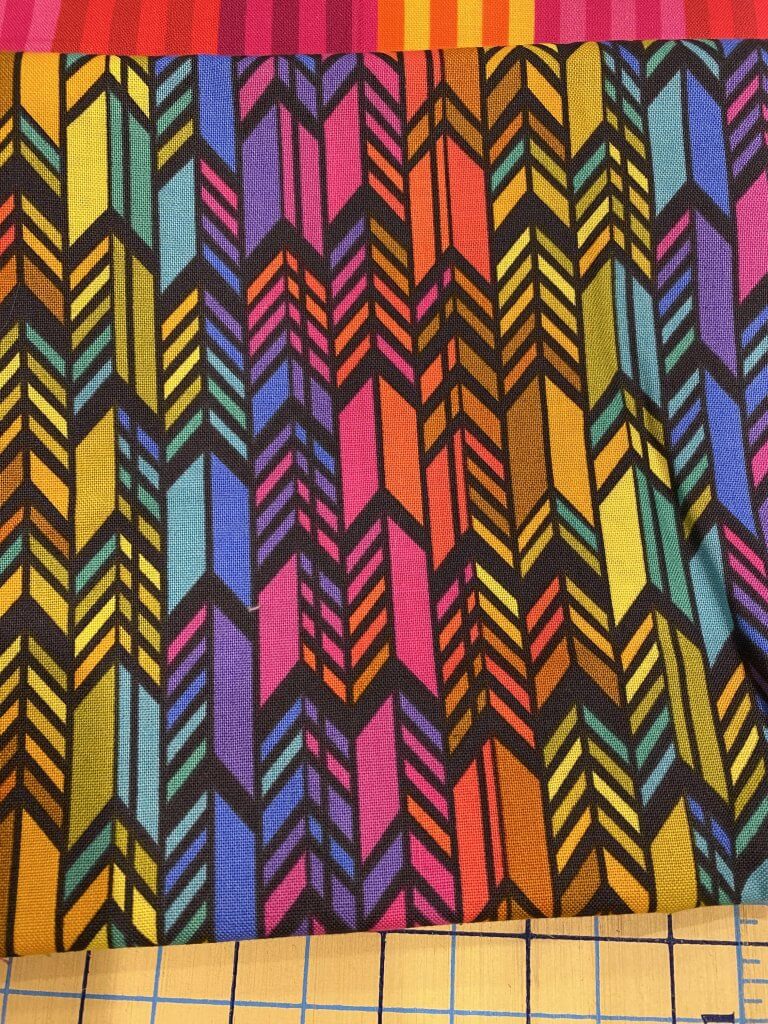 Neutral thread, or thread to match fat quarters
45mm Rotary Cutter
Rotary Cutter Mat 24 inches x 24 inches or about that size.
Fabric marking pen
3 1/4 inch circle template, drawn on template plastic or on cardboard
24 inch rotary cutting ruler
12 inch rotary cutting ruler
Small ruler with 1/16th marks or measuring tape marked to 16ths inches
Basic sewing supplies such as pins, seam ripper, scissors
This is a project oriented class. You will not be making a completed quilt, but will learn all of the possible variations of this one simple cutting technique.