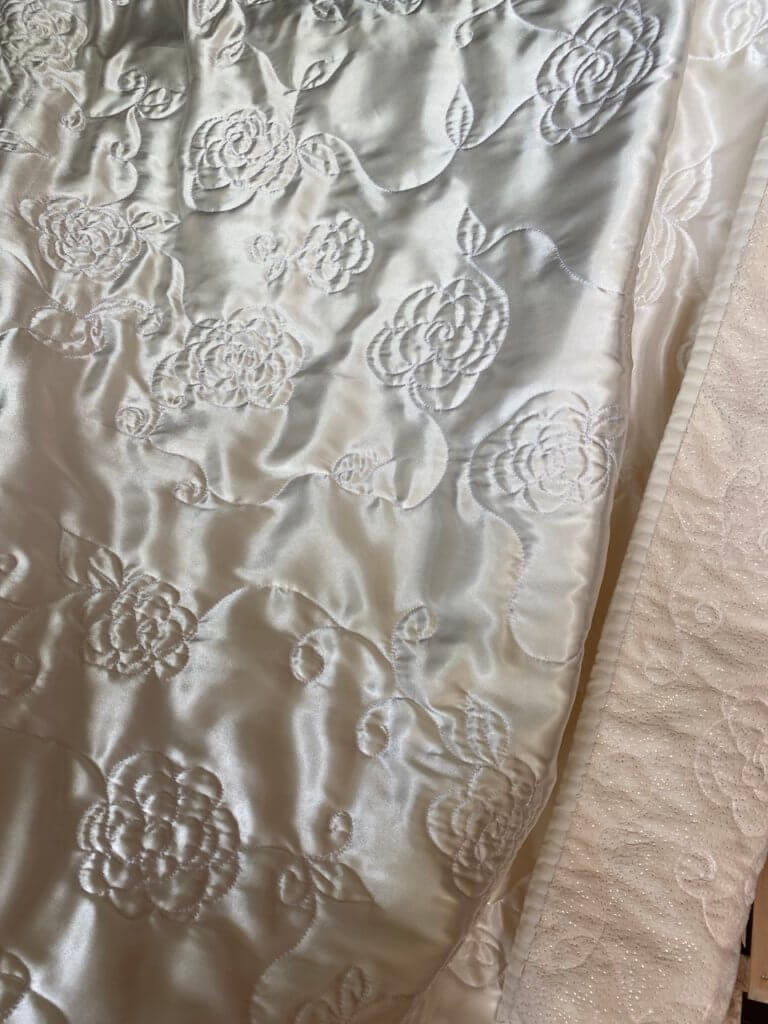 I am so thrilled with how this turned out. Granted, it's not something for beginners.
This is a whole cloth quilt. I used Shannon Fabrics Silky Satin in Ivory on one side. The other side was made with Sparkle Cuddle also by Shannon Fabrics.
What inspired me? Well, the silky satin has been sitting across from the cutting table in the shop for months. I keep staring at it thinking that it would make the most adorable mid-century looking baby quilt. Most baby quilts in the 50s, 60s and 70s were whole cloth. At least the ones that you bought commercially were. I was just a wee bairn then, and my baby quilt (I still have it) was a whole cloth with tiny little rosebuds.
They were simple yet elegant. So naturally I wanted to pair the silky satin with a cuddle. Just look at the stitch definition on this quilt! Wouldn't this be a perfect quilt for a christening.
The silky satin is about 58-60 inches wide and the cuddle is a true 60 inches. I layered the batting in between. It was tricky because there is not a lot of room to play. I lined it all up and pinned the heck out of it. I have another blog entry about pinning this just prior to this one. It's super slick. You have to be very diligent about the pinning.
If you are a long time and experienced sewist, this will work fine for you. You have to be used to working with very different substrates. The silky satin shifts and slips but it is well worth the effort.
After it was all quilted I squared it up. I ended up with a quilt that is 58 1/2" on all sides!!! That is no small feat. My binding was the Moda Silky Bella Solid. That's a cotton and it's not slippery. It just has a very fine hand.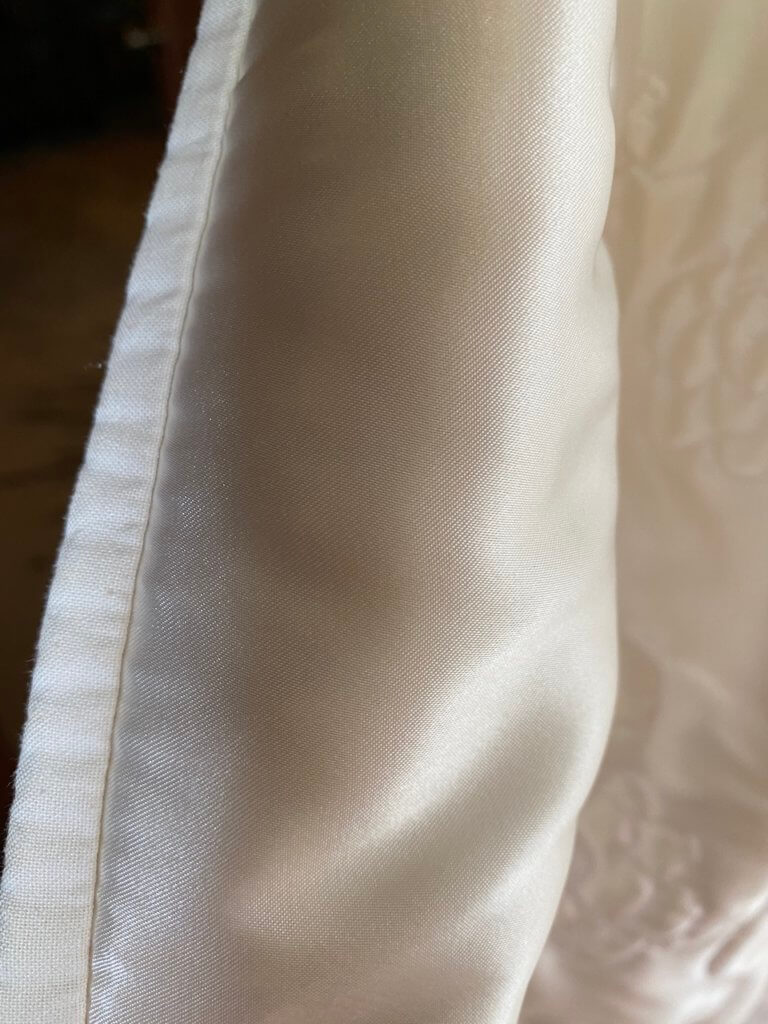 Give this a try. It's fun and it is so elegant. The stitch definition, like I said above, cannot be beat. I used a 100% polyester thread. I thought at first it was cotton, but when I looked at it I realized it was poly.
Have fun!