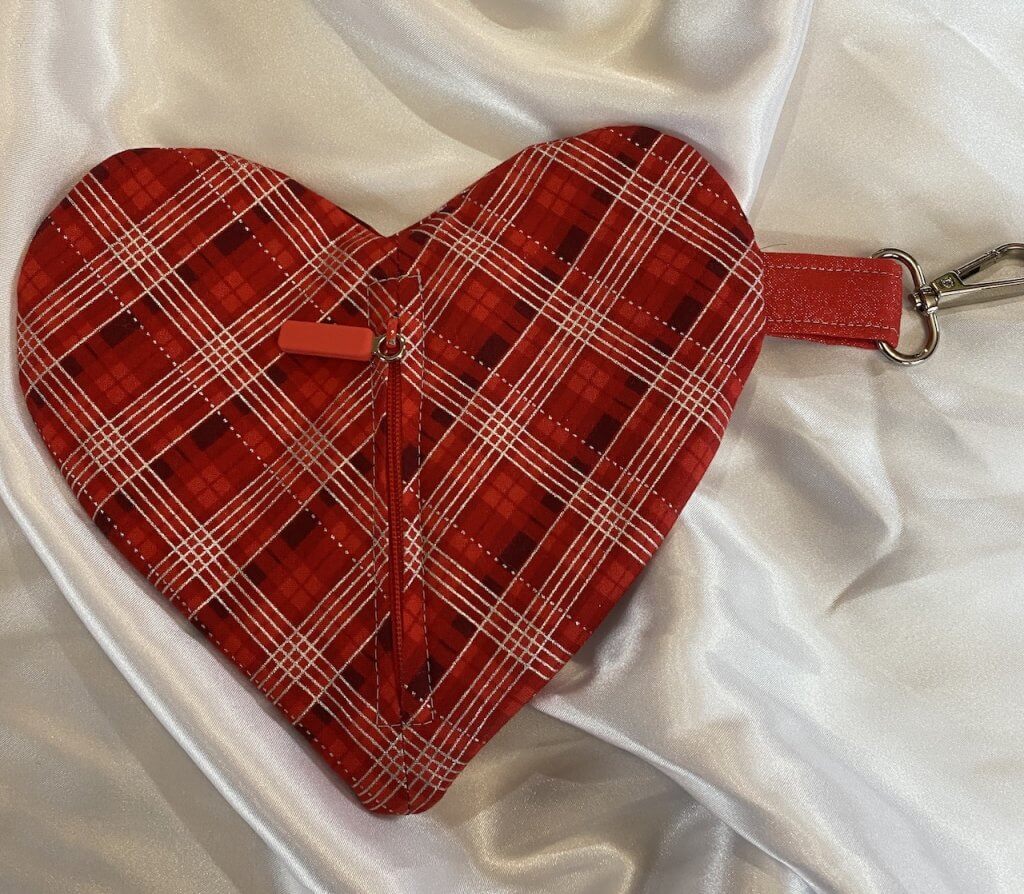 Make this fun and functional zippy heart pouch. It's perfect for everyone. You can make it with or without the attached hardware. It's perfect for stuffing with candy, or lip balm or a gift card. Wear it on your clothing for keeping a credit card or keys. It's fully lined with no raw edges inside. You will want to make a ton of these. And, we will do all of the cutting for you! Choose your fabric, and we will cut as many as you want to sew. I have a custom made die cutter for these hearts.
When? Saturday, January 14th 10:00 a.m.
Where: Bungalow Quilting
Cost: $25 + Materials
Here're the details. Bring your sewing machine and basic sewing supplies.
Scissors, pins, seam ripper, hand stitching needle.
Have your machine threaded with neutral colored thread such as gray or light gray.
Bring extra spools of threads in colors such as pink and red. The neutral gray should work if you choose other colors of fabric.
Sewing machine will need to have a zipper foot.
No need for rotary cutter or mat.
Please make sure that your sewing machine has recently been cleaned, and that it's not a sewing machine that you've never sewn with before.
Class will take approx. 2 hours.
Call 920-517-1910 or email [email protected] to sign up.
I reserve the right to cancel class for low enrollment.