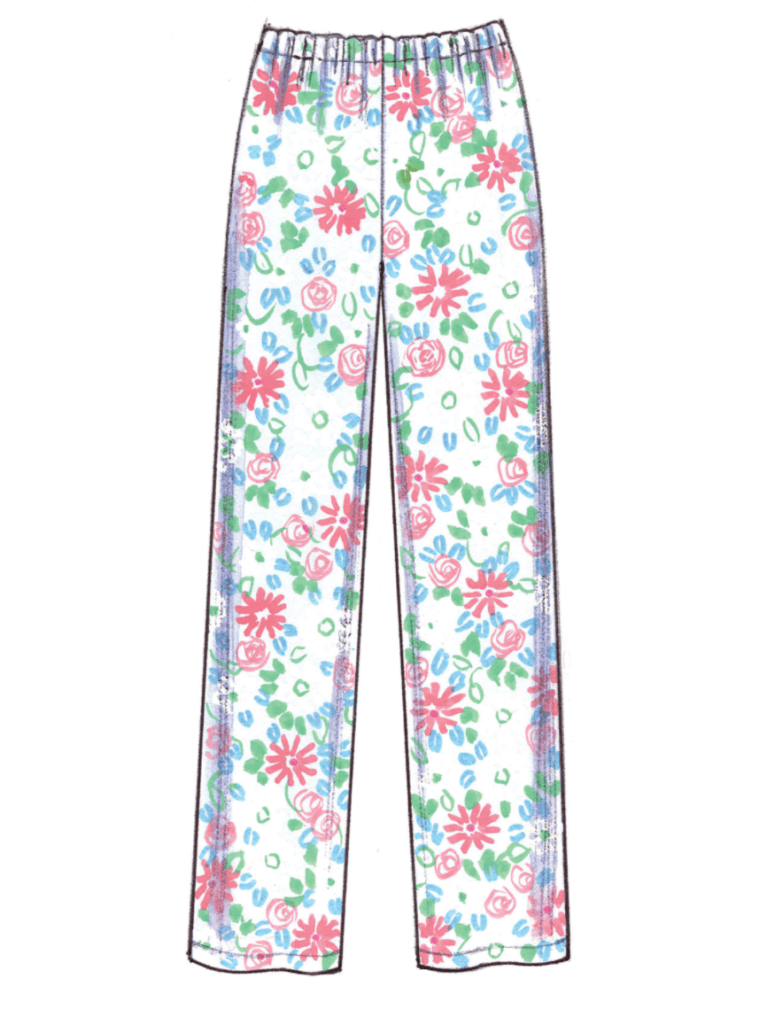 This is the perfect opportunity to learn to make something simple. You will enjoy being able to attend class, well, in your pjs! Yes! On December 6th and 7th, we will have a zoom class on how to make pajama bottoms. On the first night, we will be doing basic cutting. You can work along or record this and do it on your own. Or you can just watch and take notes. Do it in your own style, and do it in the privacy of your own home.
Objectives of Class:
After completing this class the learner will:
Understand how to read a commercial pattern
Discuss concepts of fabric grain and bias
Identify where body measurements are taken to determine your size
Understand markings on commercially printed patterns
Understand seam allowances for garments vs. quilts
Discuss stress points in garments
Understand how to lay a pattern out on fabric
Understand how to accurately cut a pattern from fabric
Discuss thread type to choose
Understand where the markings are for seam allowances for garments on your sewing maching
Understand seam finishes
Understand seaming a garment
Understand hemming pajama bottoms
Accomplish threading elastic and casings
You can learn how to do all of these things for only $40! That's right. This is lot to learn for such a great price. From this beginning class, you can launch into sewing other simple garments.
How to sign up? Email me at [email protected] or contact me through this website using the contact us link. You will then be emailed a list of supplies for the class.
Zoom zoom, we'll see you soon!